Inside the dazzling affair coming to Auckland this May
The Viaduct Harbour has been home to Auckland's most cultivated cultural events for years. The neighbouring hospitality precinct that spans the waterfront, provides a cornucopia of Auckland's most luxurious eateries. Complimenting this combination of culinary and cultural feats, the Viaduct Harbour is teaming up with lighting extraordinaire Angus Muir to bring you an interactive art experience like no other.
Auckland's waterfront will come alive with Bright Nights from 6pm till late on Friday 11th May until Sunday 13th May and is free and suitable for all ages. The show features illuminating artworks from local artists and is brought together by Angus Muir, a world-class lighting visionary. Bright Nights will showcase a variety of cutting-edge technology pieces that will be woven through the renowned hospitality precinct.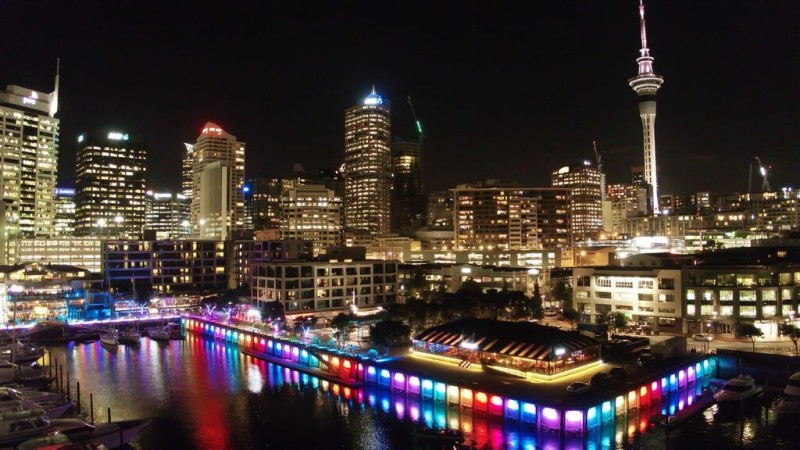 Interacting with the water itself, this full-scale lighting experience uses the Harbour as a canvas to explore the beauty of our very own city. The theme of clean seas and sustainability underpins the festival's storyline, connecting the audience to the unique aspects of the waterfront and the outstanding achievements of the Sir Peter Blake Trust. A piece that truly encapsulates this is the Fortune Fountain, located in Market Square. The interactive artwork is a contemporary interpretation of the mythical wishing well, based on the notion of water embodying deities. When a coin is tossed in the water, the installation provides a dynamic visual reaction. Bonus - all the proceeds go to charity!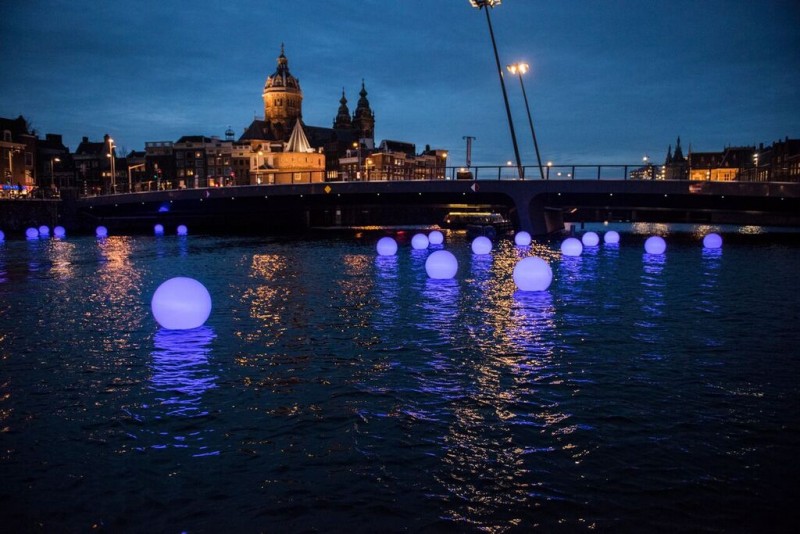 If you're looking for a fully immersive lighting experience, the Square Dance Discotheque offers a silent interactive disco-journey. Guests can participate via headphones and lose themselves in the dazzling delight of music and lights. Additionally, performers together with other artist installations, including Angus Muir's own Burrow, Waterfun, Squiggle and the iconic Mountain of Light, will see the Viaduct be reborn in colour, sound and jaw-dropping effects.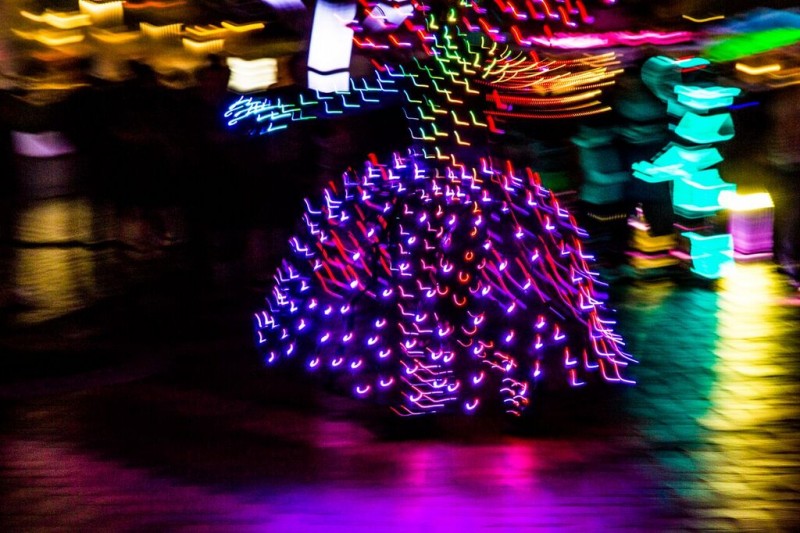 Not only will you be completely immersed in the art scene but the hospitality precinct will be a beehive of special offerings, exclusive to the light show. The 'glow-in-the-dark' gelato by Lalele Organic is sure to be a crowd pleaser, as the gelato pop-up will form part of an experiential UV room. Combining the awe-striking spectacle of the light show with the Viaduct's extensive culinary offerings, this event is sure to be the highlight of your winter, so free up your social calendar asap.
To make a night of it, we're giving you the chance to start it off right with a $250 voucher to coveted restaurant Oyster and Chop to be enjoyed on Thursday 10th May. The winner can experience their own exclusive preview to Bright Nights including a front-row 6.30pm dinner booking for two to four people. Entrants must be 22 years or older.
To enter, head to our Facebook page. For more, head here.
#BrightNightsAKL, @ViaductHarbourAKL, @viaductharbour