In Conversation with Zoi Sadowski-Synnott: Conquering Mountains and the Open Road with SIXT
In the fast-paced world of professional snowboarding, it takes more than just skill and talent to reach the pinnacle of success. Zoi Sadowski-Synnott, an extraordinary athlete and a force to be reckoned with, has proven time and again that she possesses the determination and drive to conquer both mountains and the open road. As she wraps up her latest journey and prepares to return home to New Zealand for a winter of training, we caught up with Zoi to discuss the correlation between choosing the right snowboard and the importance of reliable travel partners like SIXT, who have been instrumental in making her globetrotting adventures seamless.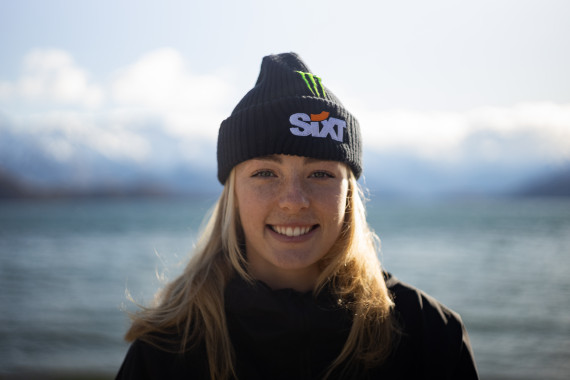 Hey Zoi! How are the travels going? Congrats on all of your incredible accolades!
Hi Remix! Thanks so much! Travels are going good – we're coming to the end of this trip and about to head home to NZ for a winter of training but it's been an amazing few months and I'm super stoked with how well the season's gone.
Choosing the right snowboard is obviously crucial when riding, how does this correlate with being on the road and travelling such long stretches?
In this game, you need the right gear and support around you to go the distance and win. For me, that means always having the right boards etc but also having partners like SIXT in my corner to make the travel part of my job easy. I'm constantly getting on planes, moving all over the world, chasing winter and there's a lot of admin and stress that comes with that. We need cars big enough to fit everything including my team and we're always jumping from city to city so it's a marathon, not a sprint.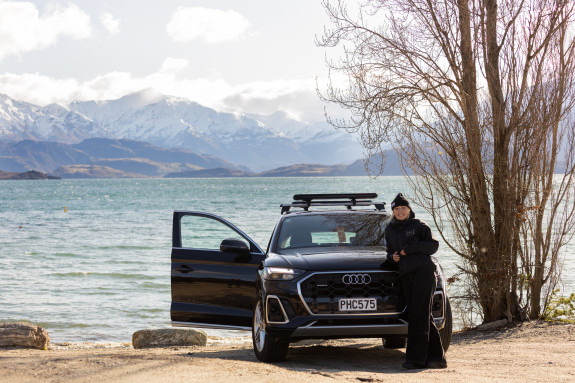 How does SIXT make the job easier when constantly travelling through different countries?
Having SIXT as a sponsor has been a gamer changer. They're in over 100 countries so wherever I land I'm sorted with a ride that works for my needs. I also never stay in one place longer than about 10 days so there's a lot of organising to be done but the team make it seamless so I can focus on the snowboarding. They're also the first to help me kick start my holidays the right way, organising wheels for family roadies and surfing trips (my chill time!).
Partnering up and sharing the experience with Piera Hudson must be incredible right?
Yeah, it's been epic sharing this journey with Piera. We had such a blast filming the SIXT campaign together down in Queenstown and it's cool to hang with someone who lives a similar crazy life.
What's one of the coolest experiences you've had with SIXT?
I think filming the campaign with Piera was up there for sure. Getting to jump over a line-up of sick cars was a first – and a pretty cool one. They also took me for a high-speed spin in the McLaren GT sportscar which was epic.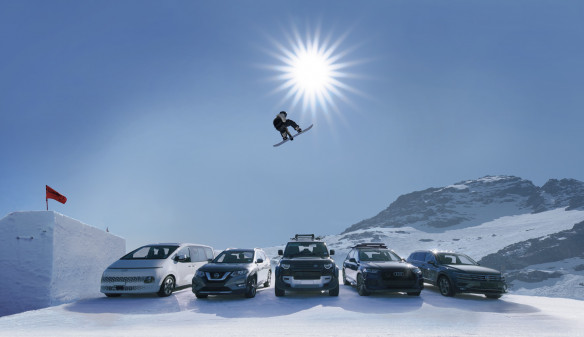 Have you found using SIXT has allowed you to try a range of different models, including electric vehicles? What's been your favourite so far?
In NZ I drive an Audi Q5 from SIXT which I love. It has roof racks and fits all my bags in the back so I can head up the mountain pretty easily. I've tried a few others like the Volkswagen Tiguan R, Mercedes GLB and Audi e-tron all of which were cool in different ways – SIXT has such an awesome range so it's fun being able to drive something new each time.
We are giving one lucky Remix reader the chance to win a 2-month SIXT Car Subscription…what are some of your dream cars in the fleet that you haven't tried yet?
I love getting behind the wheel of all the new releases from SIXT and the Giltrap Group. Their line up for Winter is looking pretty amazing….
The Defender 130 looks sick! – I would never run out of room in that beast.

Audi Q7 combines style and practicality

Skoda Kodiaq RS looks like an awesome sporty 4x4
Enter for your chance to win a sporty Skoda Kodiaq RS here!
What's next for you?
Off the back of a crazy Northern Hemisphere season, I'm keen to spend some quality time with family and friends before getting back into training here in NZ for winter.
Explore SIXT now