The six best events to add to your iCal this month
This month is so packed with events and fun things to do that we're having a hard time choosing where to spend our time! From mystical festivals to Shakespeare, movies under the stars to colourful parades, summer is dishing up the goods this February when it comes to things to do. All of these events mean we're facing the constant conundrum of 'what to wear?', but one thing is for sure – a pair of stylish sunglasses is an absolutely mandatory part of any summer weekend outfit.
Finding a pair of shades to suit your style is easy, thanks to Sunglass Hut. Whether you're festival vibe'n babe who loves a good pair of mirrored aviators, or a chic statement-maker who prefers an on-trend cat eye frame, there's something to appease all style appetites at Sunglass Hut.
The only question that remains, is – where will you be seen this summer?
The Merchant of Venice at the Pop-Up Globe

Various dates from 2 February – 25 February
Ellerslie Racecourse
The summer of Shakespeare continues with the epic tale of the Merchant of Venice at the Pop-Up Globe theatre out at Ellerslie. If you haven't been yet this wonderful evening event should be at the very top of your 'must do' list this summer! The theatre is open-air and can be bright and sunny, so make sure you've accessorized your summer-evening ensemble with a pair of Miu Miu Flat Lens sunglasses from Sunglass Hut, available here.
Check out show times and grab tickets online, here.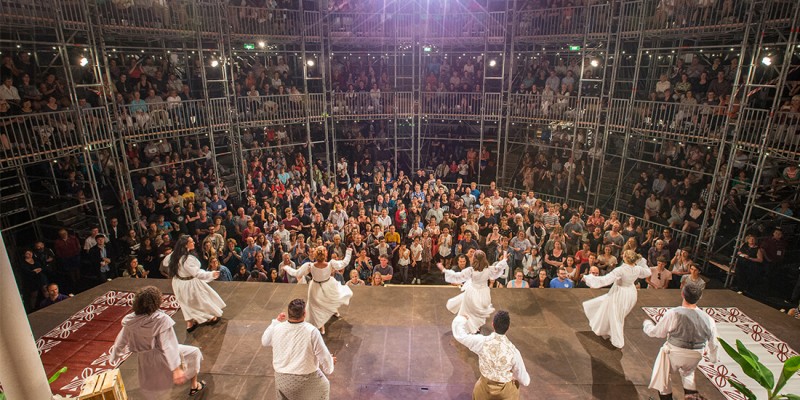 Movies in Parks
Friday and Saturday nights from 2 February – 24 February
Wednesday 14 February
Various Locations, Auckland
Who doesn't love spending an evening watching their favourite old movies? Now you can do just that - with a picnic and all of your friends - under the starry night sky, thanks to the Movies in Parks series taking place over February and March. From Pirates of the Caribbean: Dead Men Tell No Tales to Wonder Woman and a special Valentine's Day screening of When Harry Met Sally, there's a movie to suit everyone's taste. Movies start approximately 10 minutes after sunset and are held in some of Auckland's most beautiful parks, meaning that these events are alcohol free, smoke free and zero waste. Sure, sunnies aren't really necessary after the sun goes down, let alone while watching a movie, but we love these round framed Ray-Bans which are giving us all the early 90s vibes a la When Harry Met Sally! To find out which movie is screening near you, head over to the Movies in Parks website, here.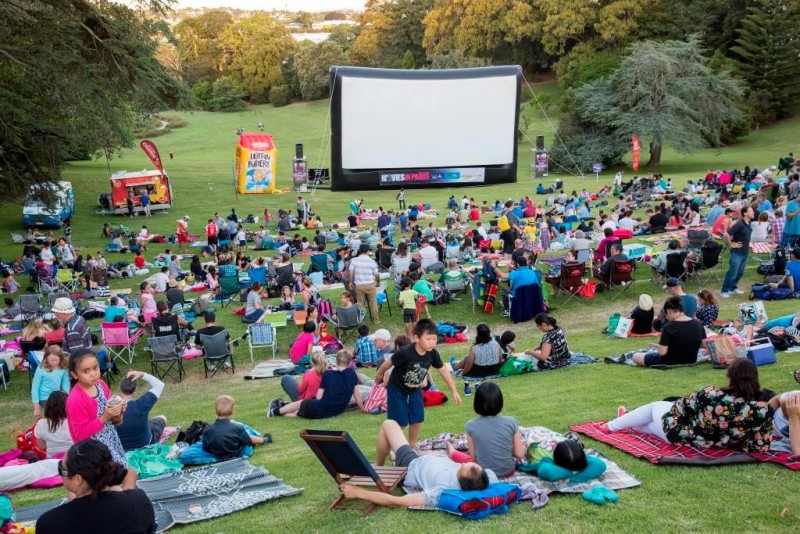 Zoo Open Lates
Every Thursday from 1 February to 22 March
Auckland Zoo
After the sun goes down the animals come to life in the beautiful grounds of Auckland Zoo, making this a fantastic date night or after-work outing with friends. Enjoy a stroll through the scenery and animal habitats or get involved in one of the animal encounters that take place throughout the evening. For more information about Zoo Open Lates and for zoo encounter times, check out the website, here. Fight the evening glare and make sure you don't miss a single piece of the zoo action with these chic, dark cat eye sunglasses from Dolce & Gabbana, available at Sunglass Hut, here .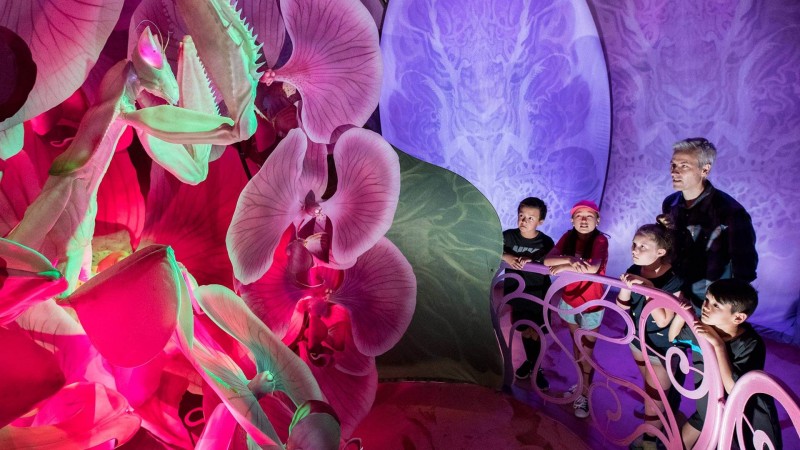 Auckland Fringe Festival
20 February – 4 March
Various Location, Auckland
This independent open-access arts festival takes place over two weeks and is completely open to anyone who wishes to be involved – either as a guest or as a performer. The Fringe is all about inclusivity, the celebration of otherness and generally just having a wonderful time around Auckland. The festival comprises 123 separate hosted events, 39 activated spaces and everything from floating theatres to dancing with cats! To find out more about how to get involved, head over to the Fringe Festival website, here. Skipping around Auckland to all of the fabulous Fringe venues requires a sturdy pair of shades. These Polo Ralph Lauren sunglasses are ideal for days spent in the sun, taking in the Fringe festivities. Grab yours, here.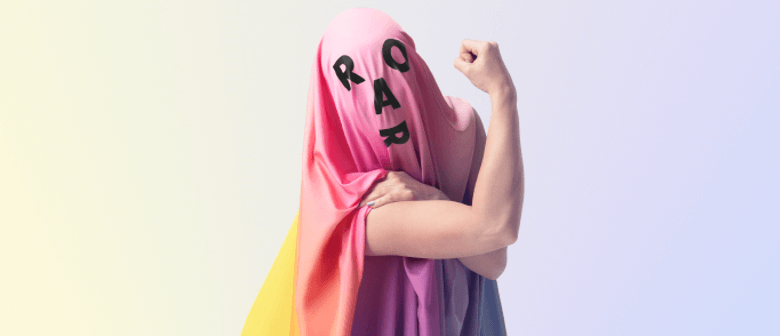 Splore Festival
23 February – 25 February
Tapapakanga Regional Park, Orere Point
This three-day extravaganza of fun, festivities, fantastic music and far-fetched outfits is a highlight on the summer festival calendar. Join hundreds of other party-goers for this unique weekend of magic in one of New Zealand's most stunning regional parks. There are camping, glamping and day-pass options available, with a stellar line-up of musical acts as well as performing and visual arts aplenty and a range of some of the most delicious food and beverage vendors. Once you've done your dash with dancing, enjoying some rejuvenation and nourishment at the Wellness Zone or chill out at the Listening Lounge. This year's theme is 'Mystic Ritual' – interpret that how you will, and let your mind run wild! Only the kookiest of shades need accompany you to a festival of this calibre, so look no further than these silver studded Valentino sunglasses from Sunglass Hut, available here . For tickets to Splore, and more information about the festival, jump over to the website, here.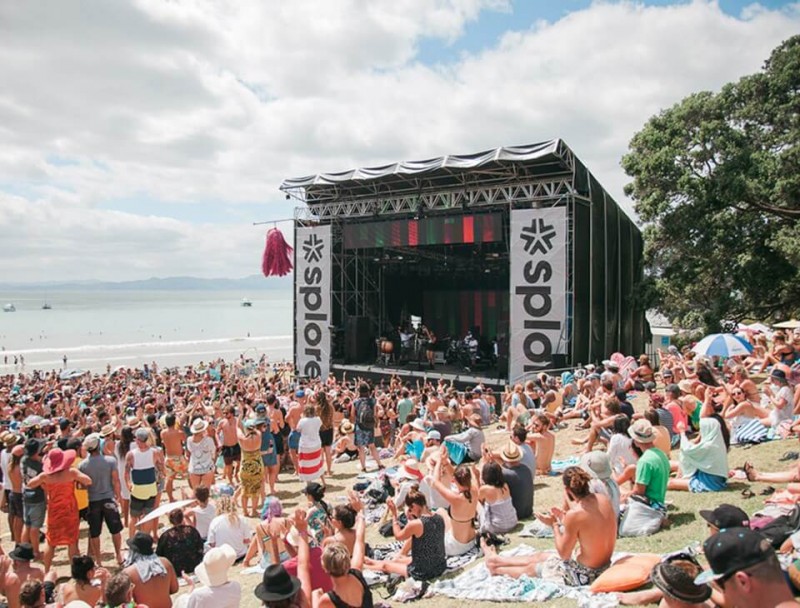 The Heineken Urban Polo
Saturday 24 February
Auckland
This is polo, but not as you know it! The sport of kings will be played against the urban backdrop of some on New Zealand's biggest cities, offering guests the chance to witness the skill, pace and action of some of the best polo players and horses in the world. With a not-to-be-missed music line-up, and entertainment between games, this adrenaline-packed event makes for an awesome summer's day out with friends. Dress to impress and settle in – the Heineken Urban Polo runs from 2pm – 9pm, so make a day of it! To check out the line-up, buy tickets and fin out more about the Heineken Urban Polo, head over to the website, here. Only the chicest sunglasses will do for a day of high adrenaline, field-side at the polo. We love these square frames by Valentino, available at Sunglass Hut, here .