In conversation with Nicki Collett from The Beauty Hub
With Auckland opening back up again, it's the perfect excuse to doll up, dress to the nines and hit the town. Goods news - a mobile service based in Auckland promises to make your entrace back into the world a memorable one. The Beauty Hub is an agency made up of highly qualified and experienced artists, who specialise in makeup, hair and fashion.
With a curated kit of the best makeup brands including, MAC, Benefit and Urban Decay, The Beauty Hub creates effortless and polished looks for ultimate camera confidence. Remix caught up wite CEO and Founder Nicki Collett to learn about the business' point of difference.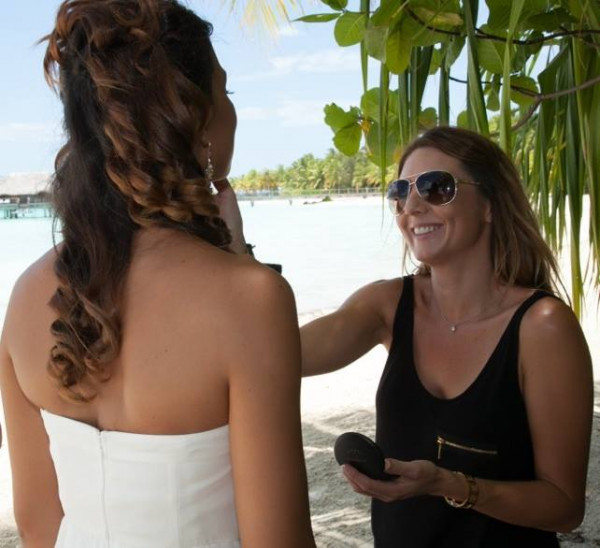 Where did it all begin for you, how did The Beauty Hub start?
It started in 2009 – around 5 years after I had been working in the industry. In my previous life I was a Concert Promoter in the music industry, Touring and Managing Artists coming into NZ such as Blondie, Joe Cocker, and assisted with Cher, U2, Maroon 5... so many artists it feels like a lifetime ago now that I forget most of them until I hear a song and realise I was their tour manager, it's a bit surreal.
During that time I was doing a lot of styling for Artists and Celebrities for Shows and TV interviews, and helping to rebrand NZ talent. I found myself naturally knowing what worked, and realised I had a real passion for bringing out the best features in people and finding how best to make them shine – both men and women, and making them feel like they finally felt amazing in their own skin!
What motivates you everyday?
I'm a little addicted to making people have an 'ah-ha' moment when they look in the mirror, and realising what they thought wasn't possible, is possible!
So many people have a person inside of them who wants to come out, but they are too shy or don't know how to make the inside be reflected on the outside – that's my passion, making that happen!
What has been your most memorable event?
I can't really pick one to be honest, we have been proud to work with so many brands from Training Air NZ staff on how to create their iconic look, to large makeup brand events, product releases and demonstrations that have been broadcast live worldwide, to shooting fashion in Bora Bora, helping design a Makeup App, they are all so different, no 2 days are ever the same over here at Hub HQ, and we're constantly surprised at the types of Companies and Events that contact us to hire our services or co-lab with us.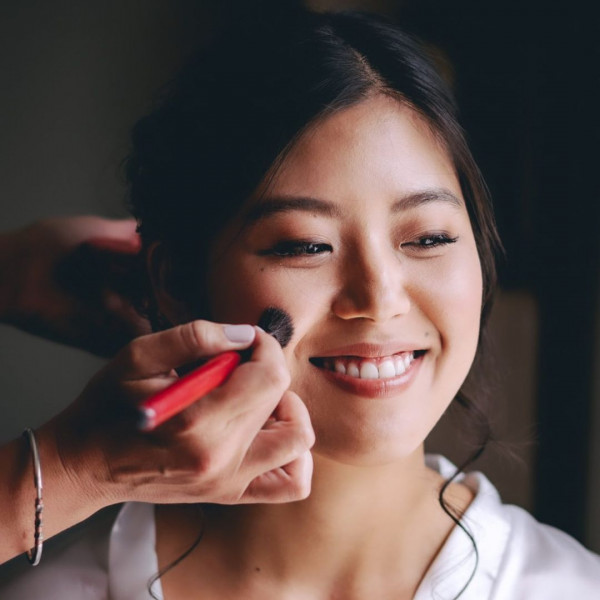 What is your go-to hair and makeup look?
I much prefer to be behind the camera, but if you're asking me about the go-to look for clients, well that's a novel in itself, I could go on all day! If I had to pick one I'd say natural is always the fool proof way to go. It really amazes me how everyone, and I mean literally everyone, cannot see what beauty they already have, they just don't know how to bring it out. I'm mesmerised by strangers and my friends often tell me off for staring at people because I just can't help seeing what most people don't see. Bringing out peoples natural features is my love, there is nothing more beautiful than natural beauty.
Who was the coolest client you styled?
Oh sorry everyone always asks me this, but sadly most of the time we sign an NDA so we can't say I'm afraid.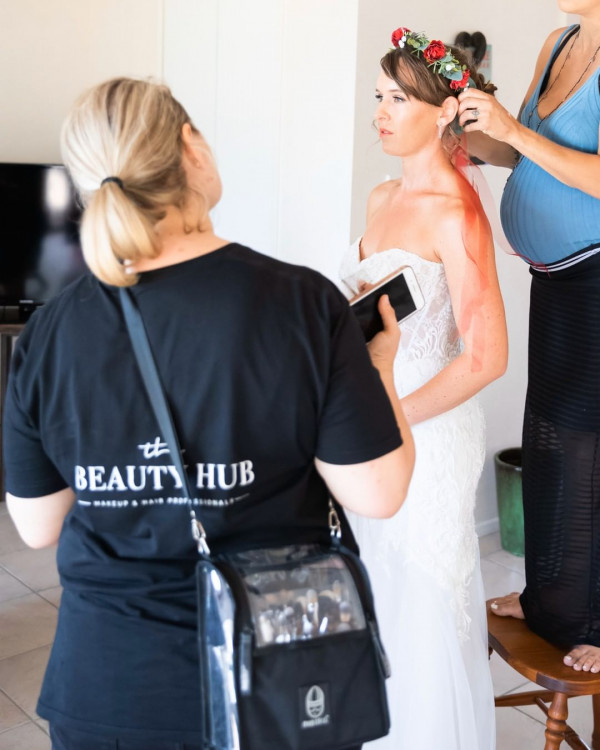 One of your clients includes New Zealand Fashion Week, can you tell us about your experience when partnering with Jane Iredale in 2017?
Actually we've worked with NZFW since the beginning in various roles almost every year. We have done most of the Wedding shows hair and/or makeup and if not that show, then on the fashion shows for lots of the designers.
We have collabed with Jane Iredale for years on different events, they are a great company, and all our crew love their products and are in our kits. Our clients love them too, as most clients are truly unaware that there are natural products available on the market today that are far superior to your traditional well advertised big brands.
You are also part of establishing the NZQA teaching qualifications for Makeup Schools, what inspired you to be part of this initiative?
I haven't been involved with the NZQA for the last few years as I've been so busy, so I haven't had time sadly. However, my involvement with them started around 8 years ago.
I was supplying the makeup kits for all the students of two of the major Makeup and Hair Academies. From that I was asked to be on the board of advisors for NZQA to advise the government, and the Academies, on the correct industry standard to be teaching. It's definitely a passion for me in this area, as I have so many new recruits wanting to work for my company each year after they graduate. A lot of them have the basics but there are definitely gaps in the course which are not taught as part of the curriculum. We now put all our new artists through a training process for around a year, regardless of their experience. I have very high standards, but I also want my amazing team to be able to have the skills to excel, and keep growing, in their field of expertise, so I try to give them as many opportunities as I can.
What tools and makeup products can you not live without?
Quality makeup brushes! My clients and staff will laugh if they read this because I'm always harping on that "you can't build a house with a shovel - you need the right tools" but it's so true! Most makeup products are useless unless applied properly with the right tools.
Oh and setting spray, don't leave home without it, it's everywhere - 4 in my kit, in my handbag, my glovebox, my backup kit in my boot, my on-set bag, and all over our Private Makeup Studio.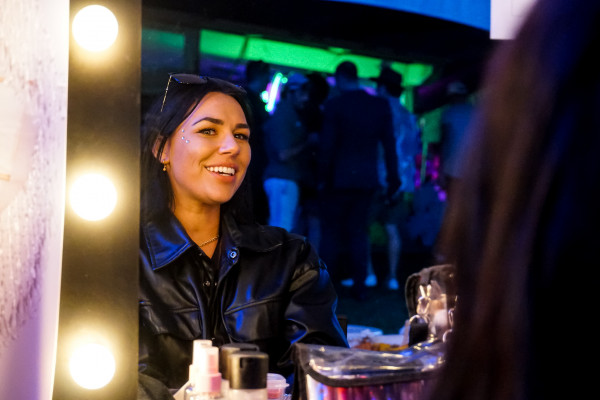 You did the most incredible festival makeup in the VIP section at the Remix x Music festival event back in autumn. How did you find it?
The event was amazing, and definitely a highlight of this year for us! I mean who doesn't love a Festival? The VIP's loved our makeup so much I ended up sending a makeup artist down into the main area who was mobile walking through the crowd applying some Festival glitter and Face "Bling" – I've got to tell you the guys were loving it just as much as the girls!
How do you think hair and makeup can impact a person for a big event?
Honestly, every girl, and guy, knows that feeling you get when they feel good inside about how you look when you step out the door. You know, that feeling you get when you know you've hit the mark and your confidence just switches on! That's what we love to have happen to our clients – when we arrive and they may be nervous about the event, who's going to be there, how it will go, and by the time we leave they are rocking out the door feeling amazing! You know when you have "that'' feeling that you're going to have an awesome night!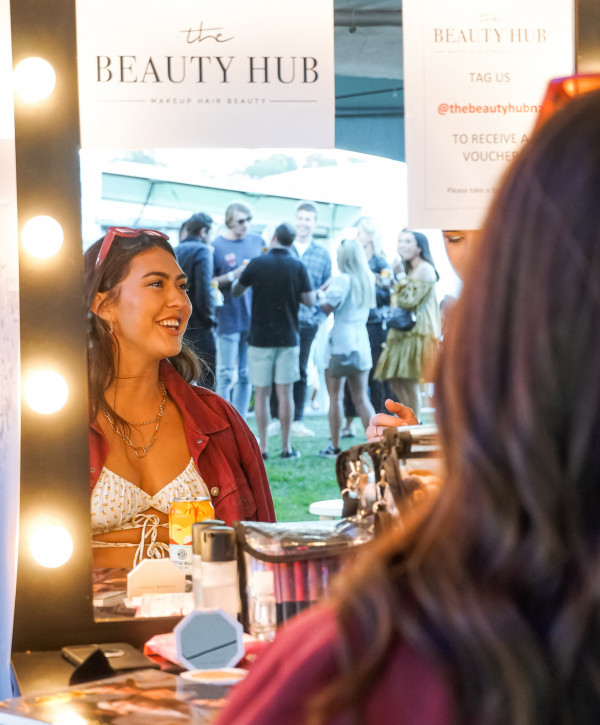 The Beauty Hub operates throughout New Zealand, Fiji and Rarotonga, where else has your job taken you?
Yes, we've done a lot of Weddings and Photoshoots overseas. We have done photoshoots in Bora Bora, and a lot of work in Australia in various capacities as well.
We get a lot of requests for location weddings and photoshoots but sometimes we just can't fit them in, so I have to turn them down as we get so booked in advance sometimes it's difficult to navigate with all the travel time. A very nice problem to have, I know.
During the pandemic, how is The Beauty Hub continuing to inspire?
We have had 3 full time staff working behind the scenes to redesign and develop some exciting new products and services we will be launching soon! I'm not one to sit around and waste time, so I've actually loved lockdown as it's given me a chance to work on some ideas I've had brewing for a long time, but just haven't had the time to put them into action, so it's been a bit of a blessing in disguise for The Beauty Hub!
Plus our clients are amazing and very loyal to us, so I've had a dedicated full time Bookings Manager working to rebook all our clients for later dates, especially our weddings as we average around 5-8 Weddings a week.