Sweet tooth? A candy museum is opening in New York!
Calling all Willy Wonka & The Chocolate Factory lovers, all your candy dreams are about to come true.
The folks behind Sugar Factory, a candy-themed restaurant in America, have announced that this summer they will be opening a gigantic and marvelous Museum of Candy in New York City.
The new museum will definitely serve to be the ultimate day out for all candy lovers, even Willy Wonka himself will be itching to get along. Instagram enthusiasts will have their cameras ready at the go as they explore through 15 different candy-themed rooms and a dessert market place brimming with sundaes.
When you're all worn out from exploring but haven't reached your candy quota you'll be able to take some time out at the museums very own Sugar Factory cafe. There'll also be a restaurant too if you'd rather a full-blown service.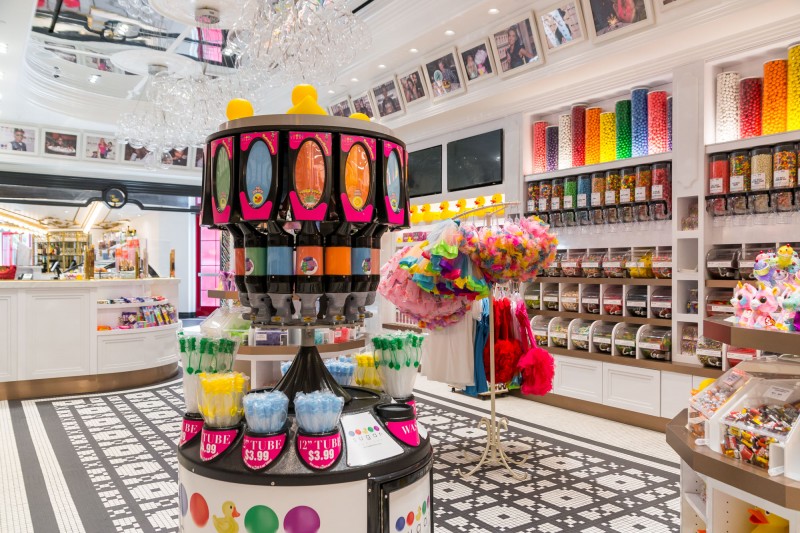 The founder of Sugar Factor, Charissa Davidovici, said she was inspired to start the Museum of Candy after she noticed thousands of people flocking to her life-sized Candy Dot wall inside her cafes to take pictures.
The museum will be an experience like no other, guests will be able to learn about the history of candy, watch candy masters do what they do best and also be able to take a picture in front of the worlds largest gummy bear all while indulging in as many sweets as they wish to.
By now the thought of the Museum of Ice Cream might have popped into your head, and yes they are somewhat alike.
Unlike the Museum of Ice Cream that first opened in New York City in 2016, the Museum of Candy will be a permanent fixture meaning it will be open all year-round for visitors from near and far to enjoy!