In conversation with UFC fighter Kai Kara-France
Often described as modern-day gladiators, when it comes to professional sports, there are few that compare to the thrill of watching UFC fighters at work. Remix's Annabelle Taurua had the opportunity to speak to New Zealand's very own Flyweight fighter, and one of the best in the business, Kai Kara-France, chatting all things UFC and getting to know the behind-the-scenes of the Ultimate Fighting Championship, what it's like fighting in front of millions of viewers, and ultimately how to harness the mindset of a true champion.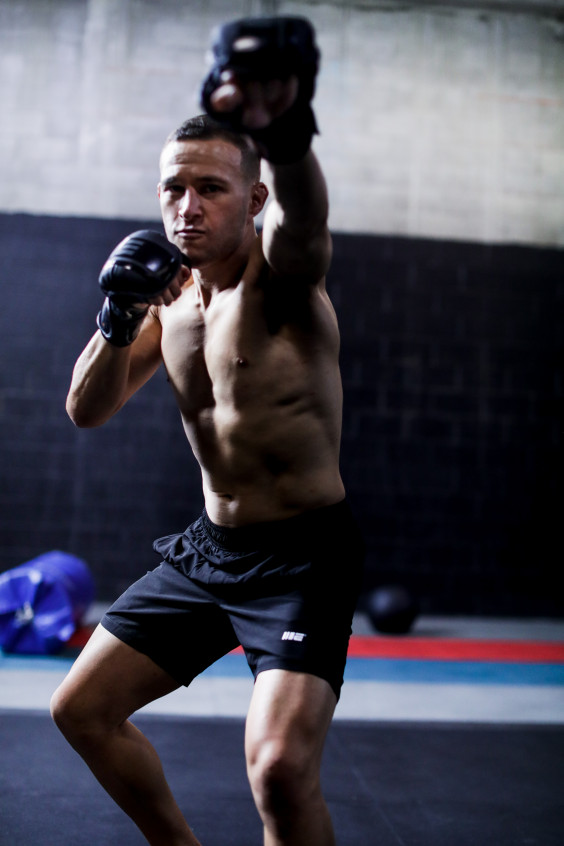 Can you tell us about how you got started in MMA?
I first got started in mixed martial arts when I was in intermediate. I used to get bullied for being the smallest, and I was seen as an easy target for being shy and timid. I was beaten up after class, so to get more confidence in myself my parents got me into martial arts - not to learn how to defend myself but for internal confidence and to know how to back myself. That's what martial arts taught me and I've carried that on through life.
It must be a crazy feeling putting yourself on the line and staying focused in front of so many people.
It's 100% mental and 100% physical. In a fighting setting it's always the same scenario: being in the ring with your opponent and the ref, so when you get your head past the bright lights and the people watching the pressure is always the same - you kind of feel at home. You have to back yourself 100%. If you think you're going to lose, you're probably going to lose. That's how high level this is, you have to have that confidence and this aura around you that you're going win even though the odds might be against you. When you get in there, none of that matters - it's all on you.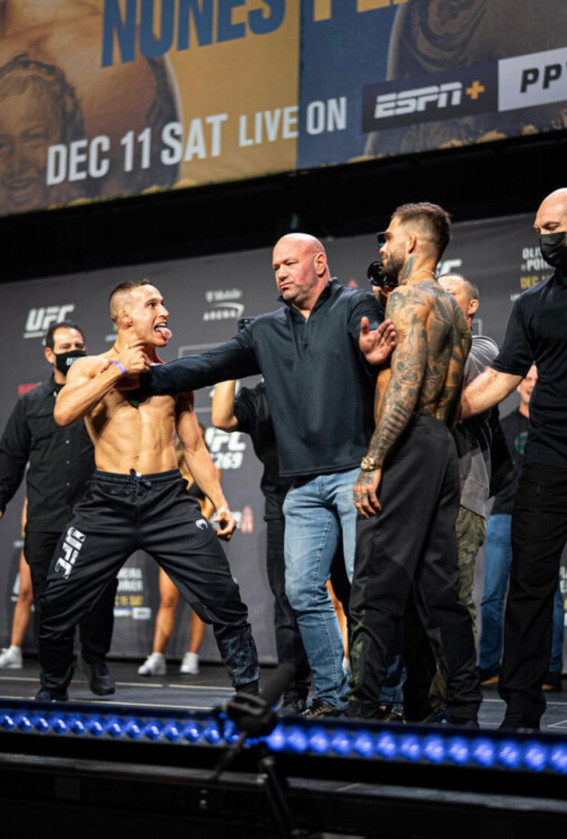 At the beginning of your career you started in the Ultimate Fighter, would you say that that programme instilled some life lessons that you still use today?
Being an Ultimate Fighter in 2016 and living in a house with sixteen other guys for about seven weeks was like a 'Big Brother' sitting. You're being filmed 24/7 for seven weeks, and if you don't win you're still a part of the show, so you can't leave. It was a pretty confronting experience, but it prepared you for what was to come. I was 23 at that time - young and hungry, and I got the only knockout on that season in front of Dana White, but it was bittersweet because I didn't get picked up for the UFC. After the Ultimate Fighter in 2016, it took me two years to get on a firefight-winning streak fighting around Asia, and when I made my UFC debut in 2018 I won by decision. It just goes to show that even though things might not work out, don't look at it as a loss, look at it as a learning curve and eventually, it'll work itself out.

Briefly touching on your most recent fight with Amir as an example, how do you approach unwanted outcomes and leave those feelings in the ring?
Anyone who knows fighting and most people in the world who watched that fight thought I won, so I don't need to put any energy into thinking I won because they're going to do it for me and be angry for me. I look at all the positives from the outcome, which is experience, going five rounds, being a main event, and handling the pressures that come with being a main event: more media, more attention, more obligations. People saw my skill set in that fight, and I just carry all that momentum and fitness into this next camp and get ready for the Sydney card in September.
Talking about your new documentary on TVNZ, what was that whole process like creating your documentary and getting to watch your life on the screen?
So cool that I had the opportunity to get my story on a platform like TVNZ - especially for the fight community here in New Zealand where people don't know too much behind the scenes. To be able to give people more of an insight into how I got to the UFC and talk about the people around me is what I loved about it because I could bring them into my story. Hearing the stories from my wife on how she deals with fight week and the pressure that comes with it, and having my Mum and Dad talk even though they're not together was quite difficult, reopening those emotions. I feel like what made the documentary so good is that my coach talked about how we felt in these moments where on camera, you can be filtered and put on a front, but actually, how did it affect you? How do you carry on? How do you pick yourself up from a loss? That's what I loved about it.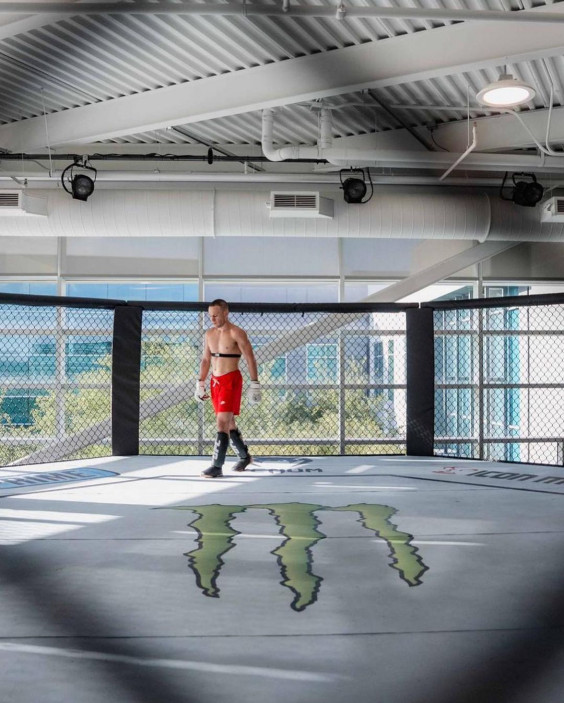 What's it like being one of very few fighting out of New Zealand?
In New Zealand, it's getting a lot bigger, but rugby is still our main sport. I definitely get recognised a lot more on the street and I love that I can make an impact on people. For that 15 or 25 minutes that you're fighting, people forget about their lives and forget about their worries, and you get to put a smile on their faces. If you get a knockout or a massive win, they'll remember where they were at the time, and that's pretty cool that you get to have a long-lasting effect on people like that.

Seeing you bring the Maori culture into the UFC is amazing, especially getting to watch that from home. How does your heritage influence your fighting and your career overall?
It's a big part of who I am, and it's my identity outside of fighting, and it's what I bring into my fights. I tap into all these different realms that our tupuna (ancestors) would have used to navigate all over the world to end up in Aotearoa, to go on the battlefield to fight for land and fight for their futures, and UFC is just a modern-day version of it. So when I'm in the ring, I tap into that warrior spirit and it keeps me grounded and keeps me present.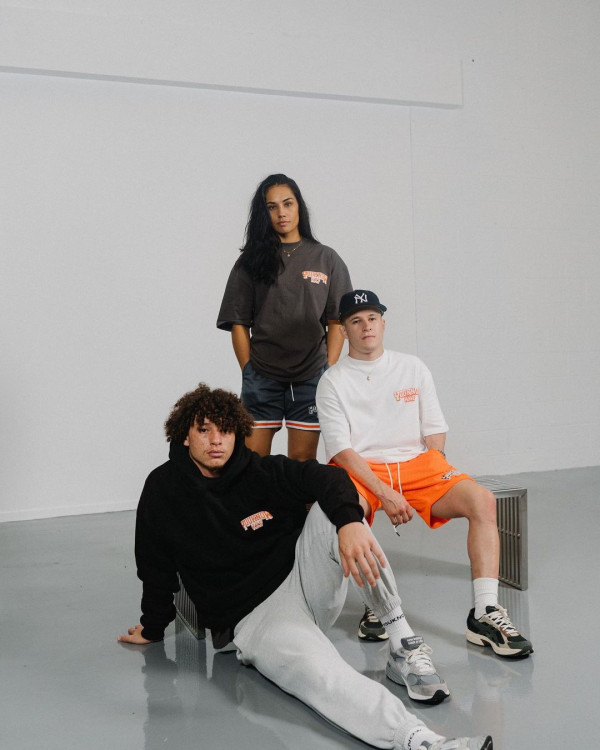 For the Remix readers who love a bit of fashion let's pivot towards your streetwear clothing brand KKF - what was the driving force behind this?
Growing up, I actually had my own clothing line in high school - it was me and my friend who started it, and he was the graphics designer and I was more on the business side. We started selling clothes at school, singlets, T-shirts etc that we screen printed at a local screen printer, and we did quite well! We made a bit of money, like 10k, and I think we ended up blowing it on RnV tickets, so it didn't last long. [laughs]. I knew one day I'd come back to fashion and do it myself.
What can we expect from you next?
I've got another fight booked on September 10, in Sydney for UFC 293. I have six of our teammates from City Kickboxing on this card, so I'm excited to put on a show for this side of the world and for our friends and family who get to come and watch us live.