Spring has sprung with Aromatherapy Co's newest collection
Nothing says spring quite like fresh flowers blooming, does it? As we wait in anticipation for the daffodils to arise and the birds to start chirping, The Aromatherapy Co have your temporary floral fix sorted. Introducing the newest re-launch of limited edition candles, diffusers and hand creams, FLWR, a collection guaranteed to fill that floral void.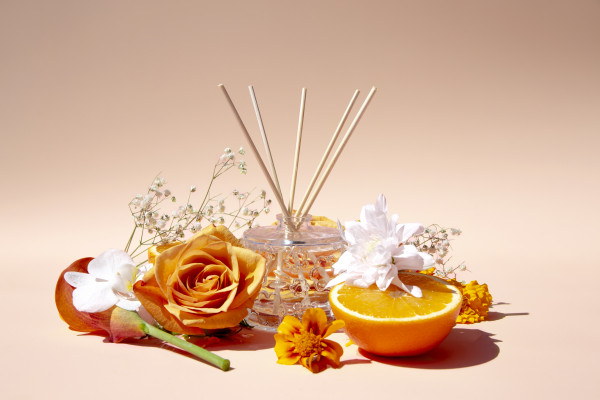 There's no question that every scent The Aromatherapy Co makes is nothing short of mouth-watering and these new additions are no different. Four new scents inspired by our floral faves make up the limited collection.
The collection
Fleur D'Oranger is the ultimate vitamin C hit with notes of grapefruit and orange blossom blended together with an alluring musk. If you're a sucker for the sweet smell of classic roses then Purple Reign is for you. Mimicking the smell of freshly cut roses mixed with powdery musk it's the perfect subtle scent to fill your living room on quiet nights in. Sugared Rose incorporates sun-ripened berries, rose petals and toffee creme caramel together to create a scent so good it's hard not to eat. And, last but not least, the fourth fragrance in the new FLWR collection is ironically titled Forget Me Not, because there's certainly nothing forgetful about it. Jasmine, orange flowers, apricot and vanilla bean merge together to create a one of a kind scent that's refreshing and warm. These scents are available in three iterations - candles, diffusers and hand creams - meaning you can enjoy the complete trifecta of your favourite scent, or mix it up and try one of each.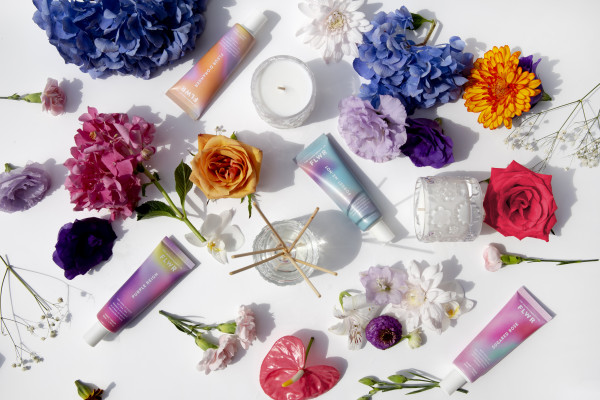 In addition to dreamy scents, the new look also calls for all-new dreamy packaging. Pretty and pastel, each product is encased in a box that's going straight to the "collection of packaging that's too pretty to throw out" cupboard. The Decorative 3D floral glass vessels are the perfect addition to your mantlepiece too. *Top tip, once you've finished enjoying your candle, clean out the jar and use it to hold nik naks such as cotton buds, earrings, q tips and every other miscellaneous trinket that needs a home.