This gym specialises in napping classes
You heard us right - a gym that offers napping classes. As if we don't nap enough already, we are all eyes and ears for this new innovative idea.
The creation of 'Nap-ercise' stemmed from the problem we all face on the daily basis - tiredness. Our days often start with an early morning and end on a late night, leaving us waking up on the average side of the bed more regularly than we'd like.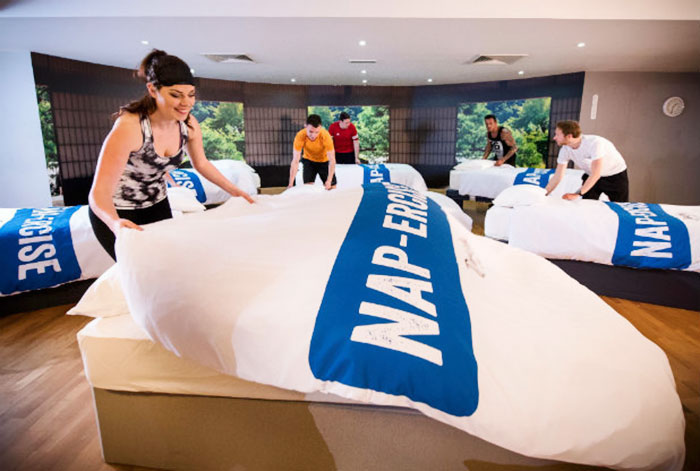 The class consists of a 15-minute stretch session followed by 45 minutes of napping next to other like-minded strangers. The creators of 'Nap-ercise' say the classes "reinvigorate the mind, improve moods, and even burn the odd calorie," which we nod our heads to.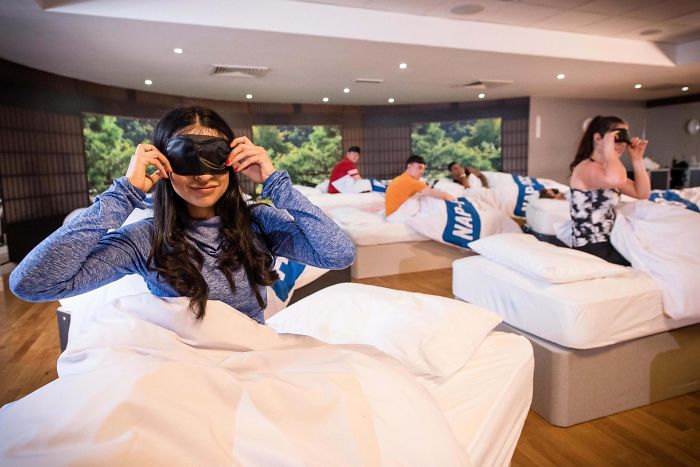 The class is even backed up by research done at Allegheny College in Pennsylvania, showing that participants who took a 45-minute nap in the middle of their day handled stress better than those who didn't.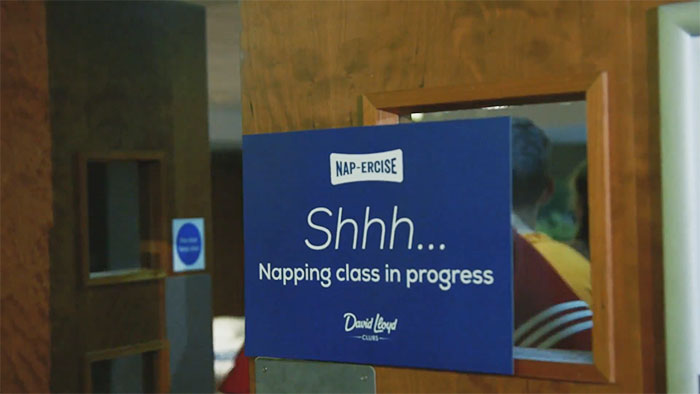 We can officially pack our gym bags with eye masks and bed socks and call ourselves "gym junkies".
Check out this video to see for yourself - what a time to be alive.
https://www.youtube.com/watch?v=w1kcL9-8Nd0
Photo credit: Boredpanda.com