Get to know the pets of Remix (and the snacks that keep them happy)
They may not be your regular bipedal A-listers who frequent the red carpet, but the pooches of Remix are celebrities in their own right.
Residing part-time at the Ponsonby head office, you might have spotted them parked up outside S.P.Q.R. sporting the latest chains, or terrorising birds at the local Freeman's Bay park.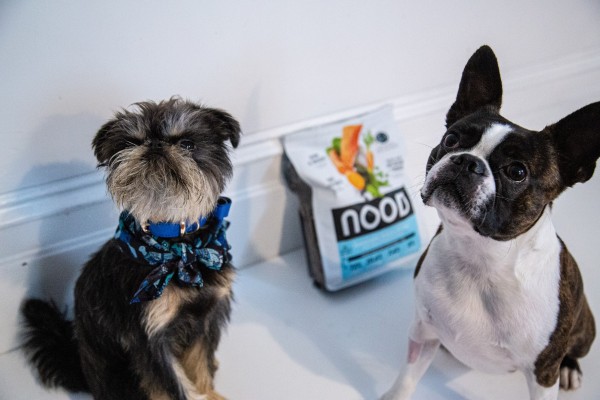 Bursting at the collar with personality, Chilli the Griffon and Oscar the Boston Terrier are valuable members of the Remix team and (in our opinion) are worth getting to know on a deeper doggo level...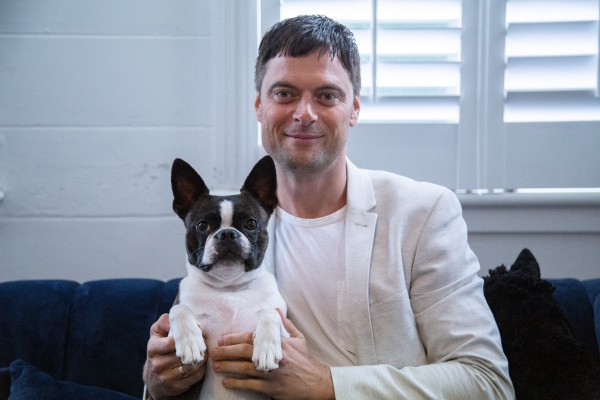 OSCAR
My full name: Oscar
My owner: Remix Founder Tim Phin
My age: 3
My breed: Boston Terrier
I love: Stick!
I hate: Bathtime.
To be active, I: Run after balls at the park.
My best friend is: Marvin Dixon... he's a Labradoodle.
My favourite food is: Anything and everything.
My dad says: Get off the couch!
My favourite toy is: Ball!
My strange habit is: Running around on the couch keeping myself entertained.
I was trained to: Do my own thing. I own the world #livingmybestlife
My favourite memory is: Snuggles by the fire.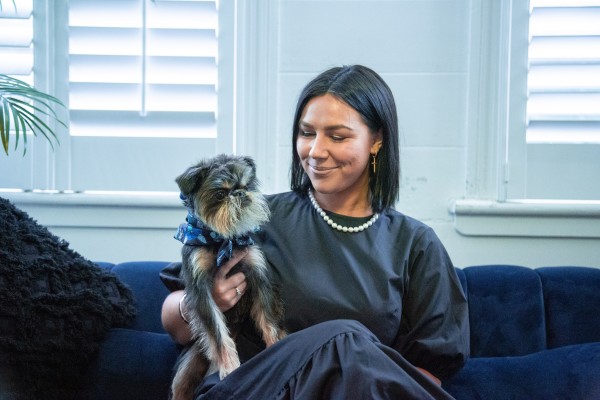 CHILLI
Full name: Chilli Baker
My owner is: Remix Editor Amber Baker
My age: 1
My breed: Griffon
I love: Driving in the car, because I get to stare at my mum and she can't escape out of my sight.
I hate: Having to go toilet in the rain... the lounge rug will do just fine thanks.
To be active, I: Run around the beach peeing on seaweed and chasing after much bigger friends.
My best friend is: Buster the rescue dog. He's my cousin. He's a little shy but he's REALLY good at tug-o-war.
My favourite food is: Fish!
My mum says: I am the cutest griff in the whole wide world.
My favourite toy is: Fluffy monster.
My strange habit is: Sleeping under the covers of mum and dad's bed like a human... and stealing socks.
I was trained to: Sit, stay and fetch.
My favourite memory is: 6 whole weeks of lockdown. I was the centre of attention.
Being 2020, most of us are now well acquainted with the scientific and psychological benefits of h
aving
pets in the office. If you're still new to the concept, it's
shown to reduce stress and make employees feel more relaxed,
increasing employee satisfaction and morale.
At Remix we wholeheartedly agree. We love the energy our pets bring to the space during the peaks and pits of each day.
While they're at the office, we're careful to maintain good habits like regular toilet trips and feeding times and only ever using great quality pet food. NOOD is our go-to for feeding. It's a premium but affordable pet brand that uses real ingredients and much less 'filler' ingredients than the well-known brands we've all grown up with.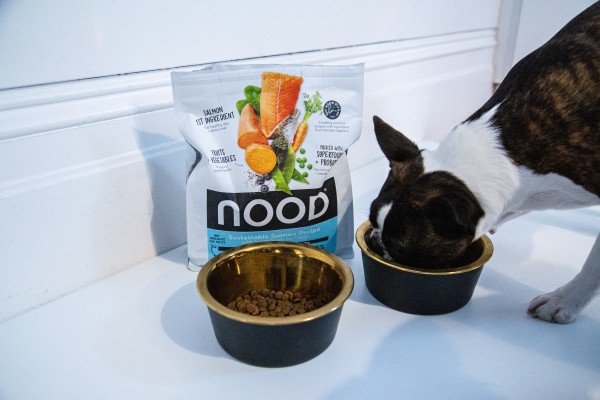 The recipes like Salmon or Cage-free Chicken are specially formulated with the help from Vets and Nutritionists and are packed full of ethically sourced proteins, superfoods, and a range of vitamins and minerals. They provide a complete and balanced diet, for all breeds of dogs giving pets more of the good stuff they really need.
You can even compare how your current pet food shapes up against NOOD based on ingredients and cost. Give it a go, if you're anything like us you'll be shocked.
And if you want to give your own Oscar or Chilli a healthy new diet check out noodpetfood.co.nz
NOOD is also available at New World, Pak'nSave and Four Square supermarkets.