Four Weeks with Nike: Kirsty Godso, Burpees & Cat Selfies
So, it's that time of year (or has that already passed?) when people are all about shredding for summer (yeah, that was definitely back in September), and about this time of year, every year, I stress about the copious amount of carbs I consume vs. the miniscule amount of lettuce. Thankfully Nike decided to start up a four week challenge with their Master Trainer
Kirsty Godso
, and a couple of the other incredible fitspo team, to whip myself and a select few other Auckland gals, into shape.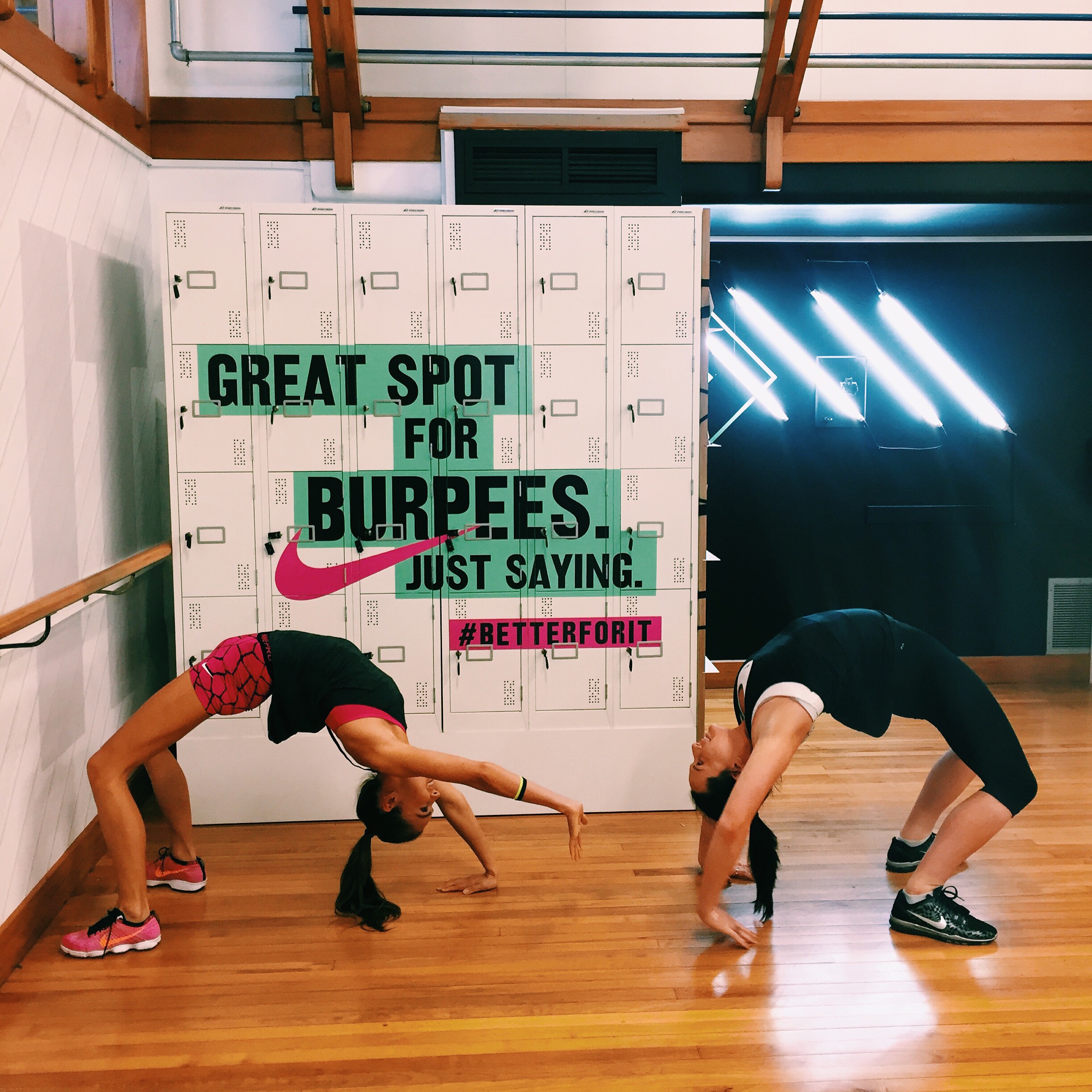 At our first session. Supposed to be giving Kirsty a high-five here but just smiling at her instead.
We each started with a 1-on-1 session with Kirsty and Lydia (
Lydia
is this crazy Nike runner that goes for casual 20km runs on the daily) where they talked us through our goals and what we wanted to achieve throughout the four week period. I decided I wanted to work on upper body strength - because a tricep press up is my worst nightmare, core strength - because abs, and just general fitness. Plus, I really wanted to start getting into running.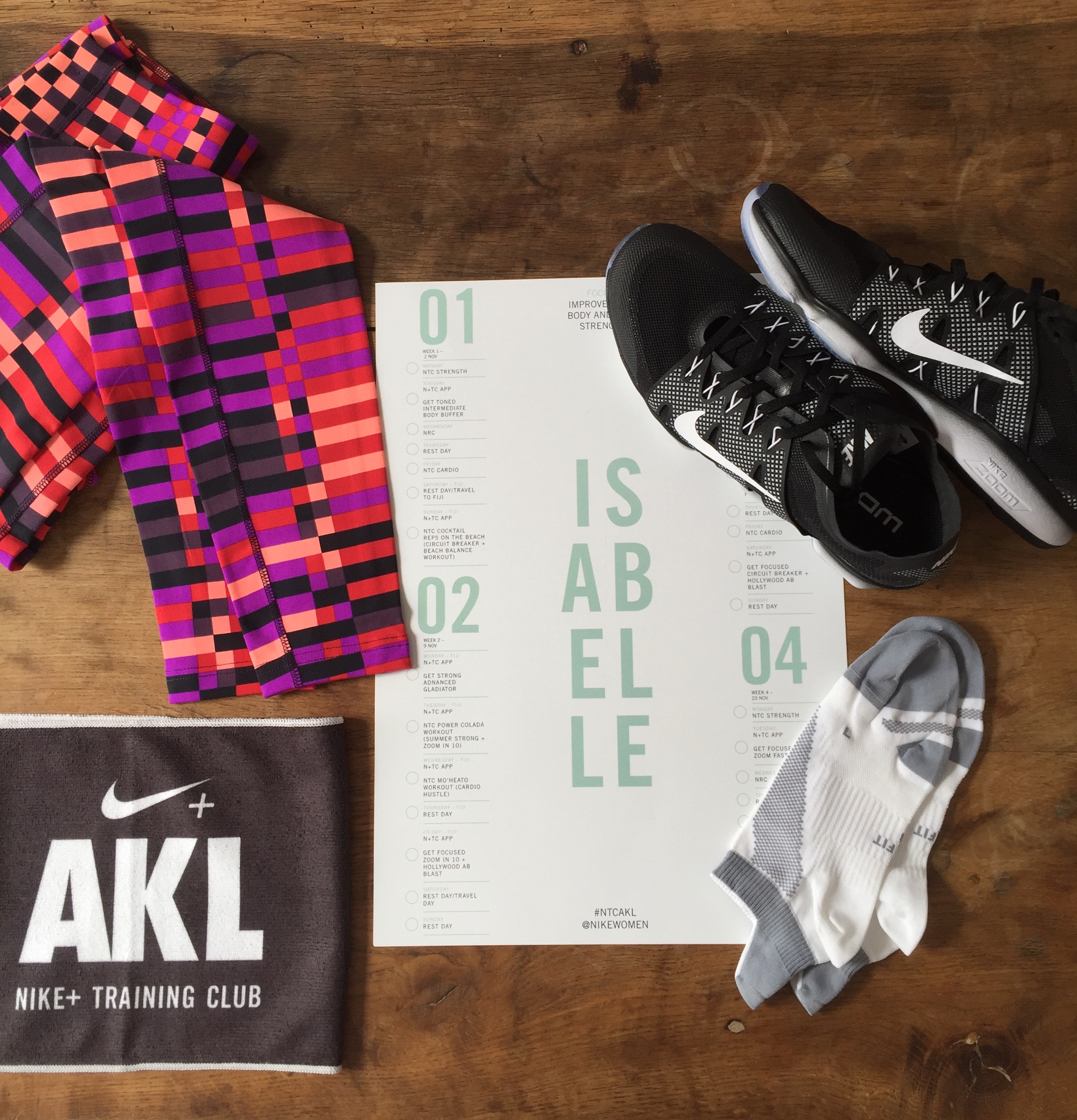 My training schedule plus all the essential gear.
Next, the girls worked out a specific training schedule for my goals mixed with
NTC classes
and the
NTC app
, and after a couple of tips, the rest was up to me. Over the course of the four weeks, I'll be honest, I did stray from my timetable a bit – due to a week long tanning session in Fiji and a massive magazine deadline – but I did stick to my
Nike Run Club
sessions which is a group run every Wednesday night where Nike trainers take runners and runner-wannabes on either a 5km, 8km, or 10km route. I was pretty freaked out about my first run club attendance as I literally hadn't been for more than, like, 4 runs in my life, but Lydia took me and a few other beginners on a 3km run where we stopped and started and were taught correct breathing and posture, before I stepped up and ran 5km the next week! Chuffed.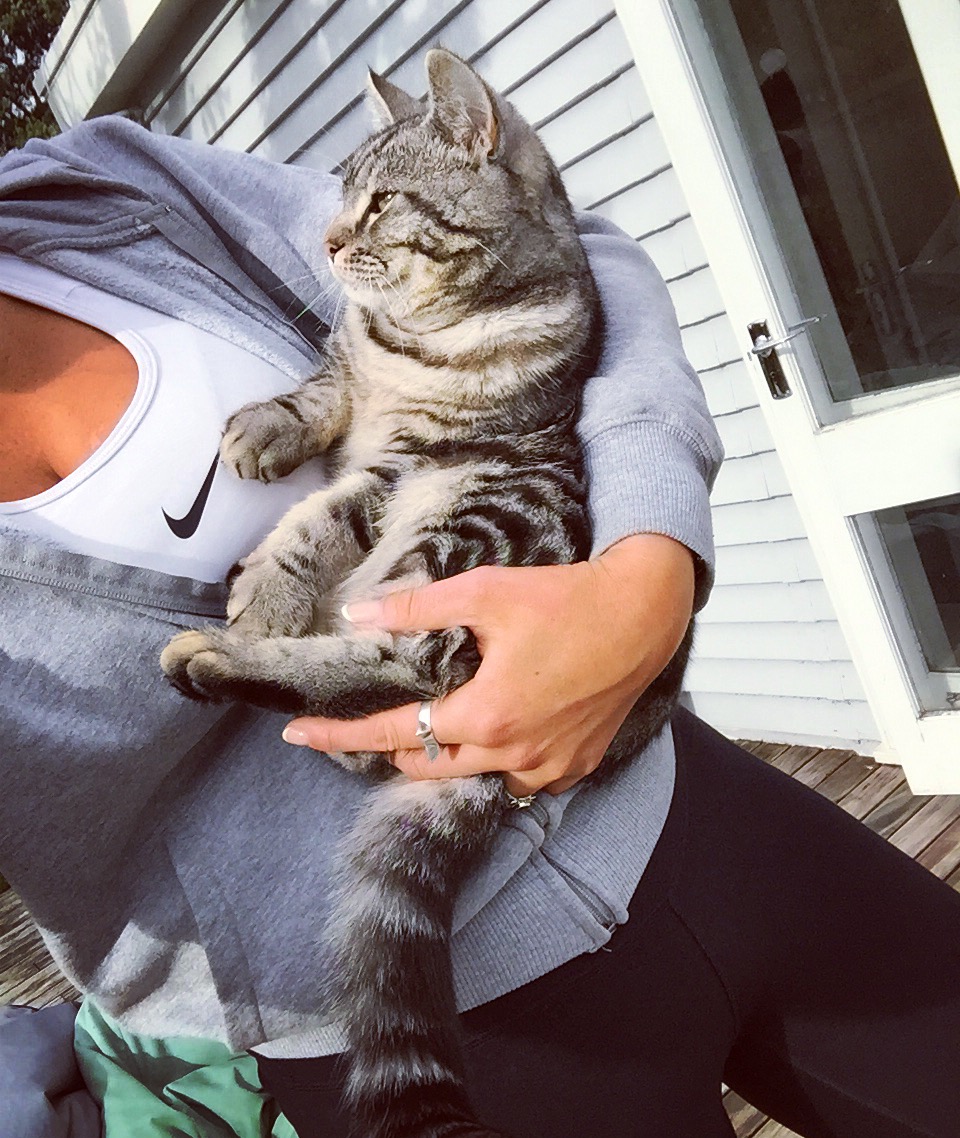 Too sweaty to include face in post-run pic, so here's my cat Frankie.
As well as now feeling like a marathon runner, the NTC classes on Monday nights and Friday mornings kept me in check, plus looking at Kirsty's ridiculous bod on a weekly basis. And at the end of the four weeks, at our final training session, we got told we were the best bunch of plankers Kirsty had seen pretty much ever, so yeah, we rule.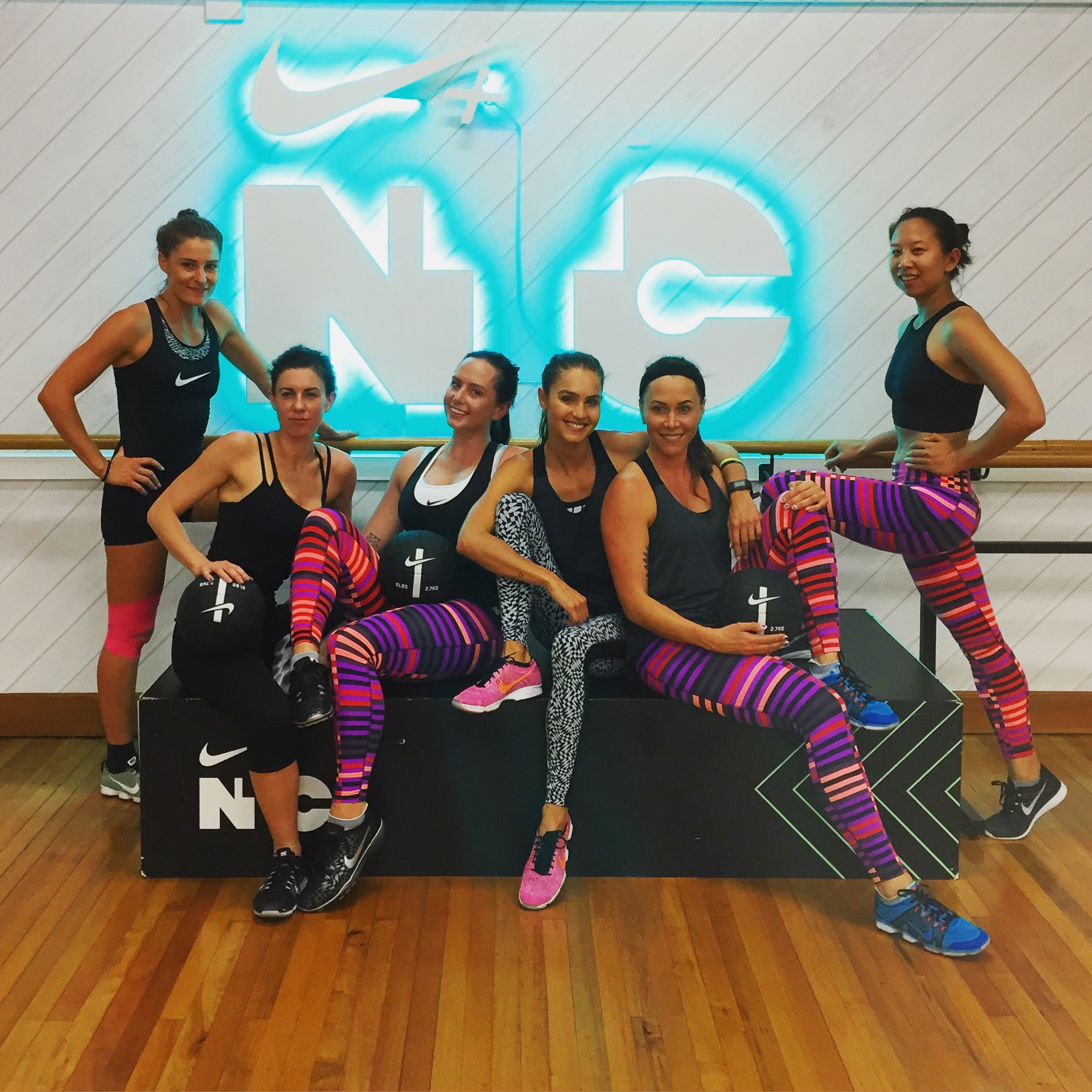 Last class group photo
So basically, if you're a bit over the extremely packed classes at the gym and want to try something different, hit up either the
NTC classes
or the
NTC app
for your FREE weekly dose of exercise.