QT Hotel's new collaboration is every yogi's dream
Calling all Auckland-based yogis! Everyone's favourite quirky hotel has just announced a local collaboration with Studio Red Wellness and it's guaranteed to dial up (or should we say dial down?) your luxurious sleepover.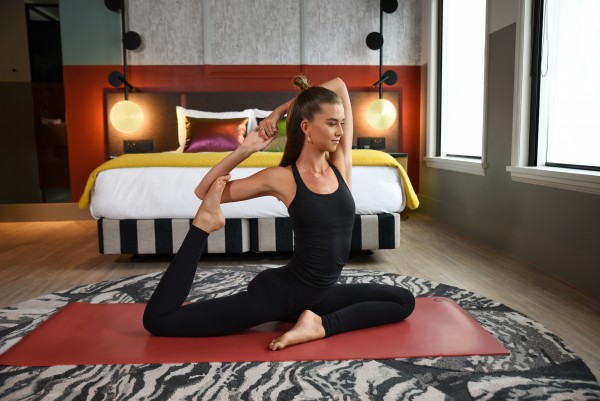 After a stressful year, there's no questioning why yoga mat sales have soared over the past 12 months. Mindfulness practices, like yoga and meditation, have been proven to release stress, boost immunity and relieve anxiety. The practice of yoga has been thought to date back to pre-vedic Indian traditions (possibly as far back as 3000BC!). Understanding the benefits of this ancient ritual, QT Hotel has partnered up with Studio Red Wellness to continue spreading good vibes and mindfulness through a complimentary in-room yoga initiative, aptly coined, Get Grounded.
Offered from the comfort of your QT Hotel suite, guests can tune into an exclusive content capsule via their television. The goal of the initiative is simple: bring a little peace to guests' daily lives. The guided practices are tailored to guests travelling for both business and pleasure, inviting them to find some time to truly unwind. The virtual sessions cater to all levels and moods, from an energising flow to a re-centering focus meditation. Simply dial down to reception for a yoga mat to turn up the energy or stretch it out, or sink into your QT Dream Bed for mindful meditation.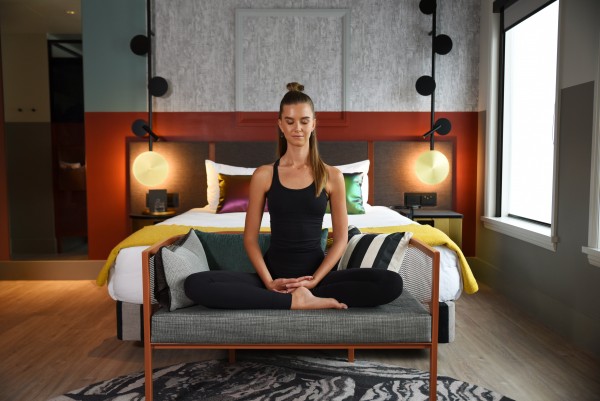 Studio Red is an Auckland-based yoga studio internationally recognised for its fluid practice and beautiful spa-like setting. By creating unique practices, tailored for yoga enthusiasts of all levels, there is a class for everyone that will leave you feeling mentally and physically nourished. It's these carefully tailored classes and individual attention that makes Studio Red the perfect fit for the Get Grounded collaboration.
"Studio Red teachers have tailored these classes for QT's beautiful in-room environments, specifically with their guests in mind. Our aim was to create a studio-quality teaching experience so it's simple to roll out a mat, relax, and tend to your practice with expert instruction from the complete comfort of your room," explains Holly Cook, Studio Red Director.
Name a more relaxing self-care ritual than finishing your customised yoga class off with a soak in the tub, followed closely by room service and an in-room movie (in your robe, of course).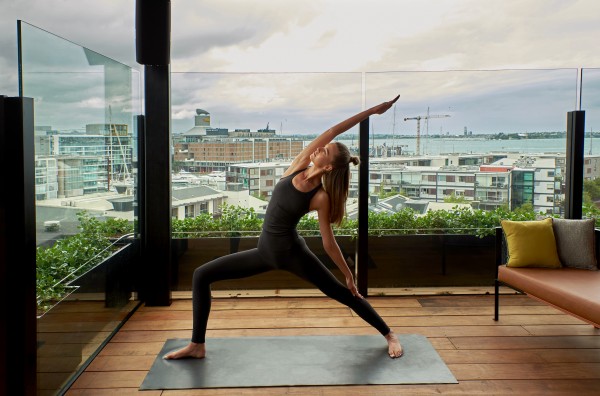 Prepare to take your flow to new heights…literally. To celebrate the launch of the Get Grounded campaign which will be available at QT Hotels in Auckland, Wellington and Queenstown, you're invited to an early morning yoga sweat sesh with Studio Red Fitness on the Rooftop at QT Auckland. Keep next Tuesday morning (March 30th) free for an unmissable, soul-nourishing yoga experience.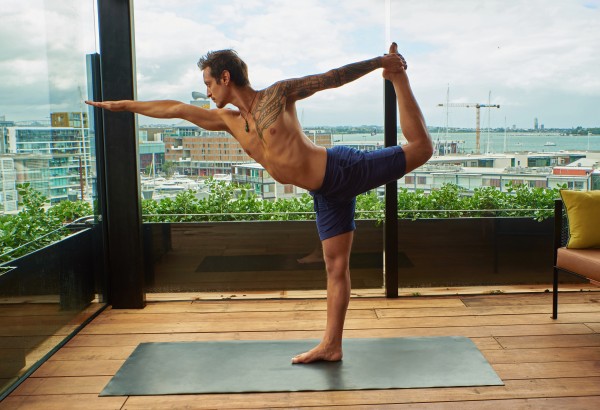 Enjoy arguably the best sunrise view in Auckland City, and kickstart the day right with a 6:30am complimentary dynamic yoga class, designed to get your body moving. Led by Studio Red's Juan Diaz, you'll flow through yoga poses set to rhythmic beats, integrated with breathing exercises. Then, to conclude the 45-minute practice, there will be a guided meditation accompanied by the sound of Juan's flute. If that doesn't already sound like the perfect morning, following the class enjoy invigorating mocktails courtesy of No Ugly. Also, there may or may not be spot prizes up for grabs too...luxury staycation anyone?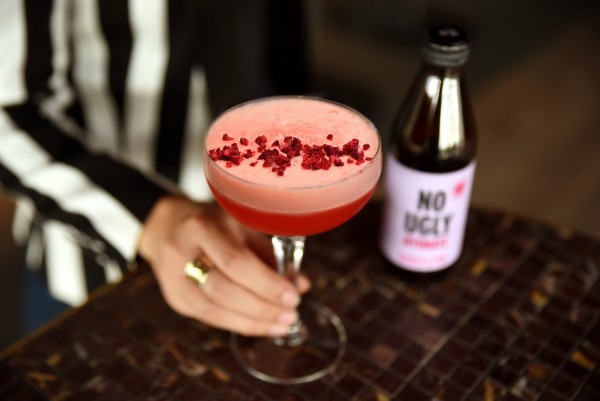 The lowdown
When: 6:30 am, Tuesday 30th March
Where: Rooftop at QT Hotel Auckland
4 Viaduct Harbour Avenue, Westhaven, Auckland
BYO yoga mat


Pre-register your interest to secure a spot.
UPDATE: This event is currently sold out but watch this space for future class sessions!