Your new season interior inspo is here
The change in season may be a good chance to switch up more than just your wardrobe. New seasons bring new colours, new energies and a chance to revitalise. We're drawing our new season décor inspo directly from designers Three Birds Renovations, as they show us exactly how to pair functionality with style.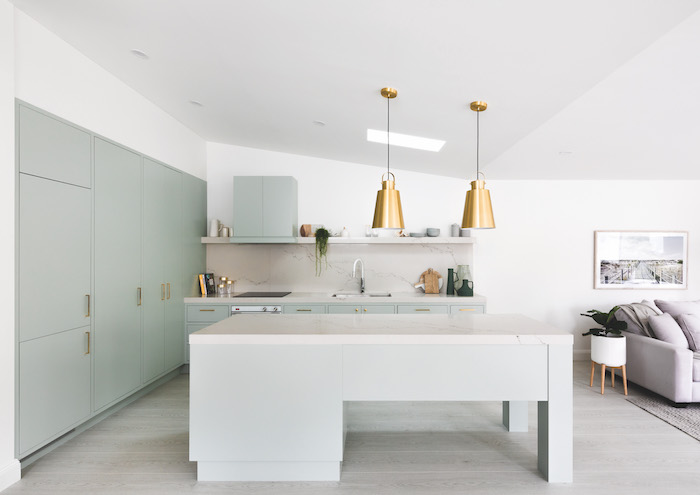 Three Birds have quickly made a name for themselves among the design world. Their most recent refurbishment involved the modernisation of a bungalow in Baulkham Hills, Sydney. Incorporating Fisher & Paykel's kitchen appliances, they combined the house's traditional characteristics with features fit for the modern day.
White marble was used for the benchtop, shelving and splashback to bring a touch of modern luxury to the house. Complimenting the marble, Three Birds chose a soft pistachio colour palette. This resulted in a room filled with light, ready for the sunny months ahead. The kitchen also features Fisher & Paykel's multi-temperature CoolDrawer™, which cleverly changes between five settings - fridge, freezer, chill, pantry and wine modes at the touch of a button. An induction cooktop, built-in rangehood, and white oven were also installed in the kitchen, giving it the functionality it needs without taking up much needed space.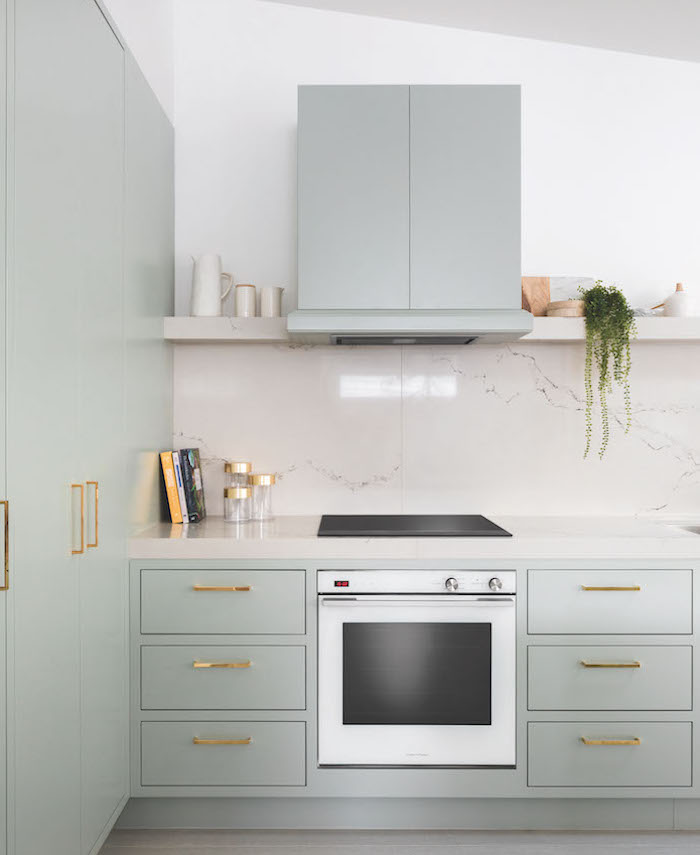 Three Birds are known for injecting space with personality, complimenting areas with small but effective touches of luxury. The space as photographed by Katherine Lu, although in Sydney, is one we hope to replicate and re-imagine in our own interiors.
For more inspiration head to Fisher & Paykel.