In Auckland for the long weekend? Book in for a long lunch at these popular Auckland restaurants
In a city brimming with exquisite restaurants, Aucklanders are truly spoilt for choice. As the always-anticipated long weekends draw closer, we've gathered the best restaurants in Auckland that are open all weekend long, including Auckland Anniversary and Waitangi Day. Whether you're looking for a boozy brunch with your crew or a romantic date for two, there is an eatery to suit every palate. From perfectly balanced fusion dishes to indulgent Italian delights, here are some suggestions sure to enliven your long weekend.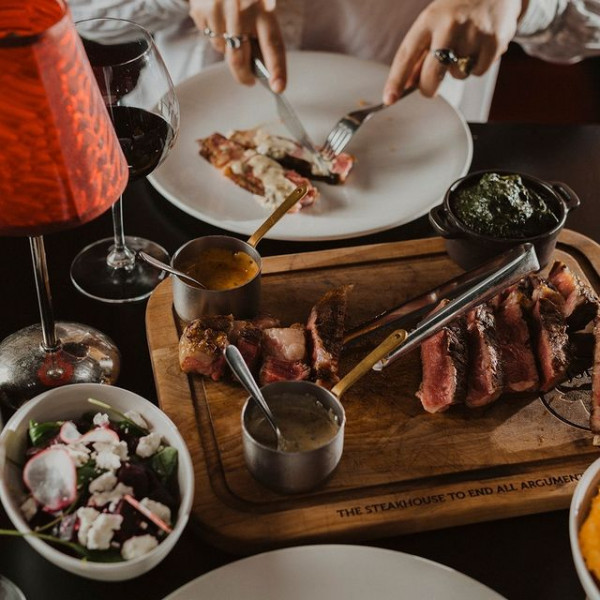 Jervois Steak House
Jervois Steakhouse is at the top of our must-visit list this long weekend and for good reason. Offering veritable premium cuts of meat, as well as fresh seafood, there's no shortage of options for your meat fix. Remix recommends choosing the Wagyu Sirloin signature cut steak or the free-range chicken breast for an authentic taste of Jervois.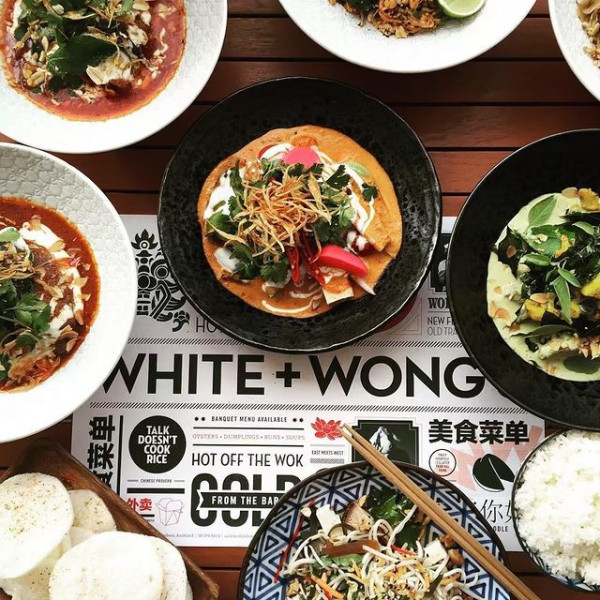 White & Wong's
Hop on over to the exquisite White & Wongs for an eclectic take on Asian cuisine this long weekend. The 'East meets West' menu incorporates flavours from Hong Kong, Malaysia, China, Vietnam and Thailand. With dishes like their master stock fried pork hock, which offers sweet and savoury in a perfect balance of tamarind & chilli caramel, there's no better place to wine and dine this summer.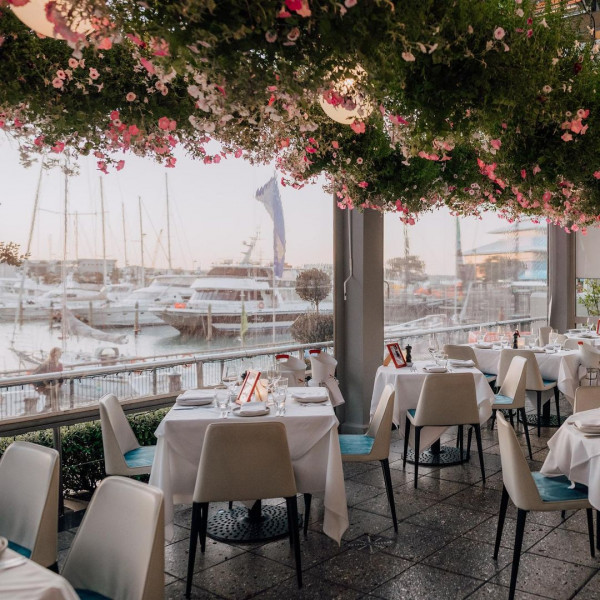 Soul Bar & Bistro
Soul is an enigma, but in the best way possible. Unquestionably one of Auckland's most revered restaurants, Soul does not disappoint in offering the ultimate indulgence, providing a backdrop of exceptional viaduct views, accompanied by elevated menu options. Relish in the Soul classics, like the salt and pepper squid or the macaroni cheese, or try out one of their famous cocktails while gazing over Auckland's social slice of summer - the Viaduct Harbour.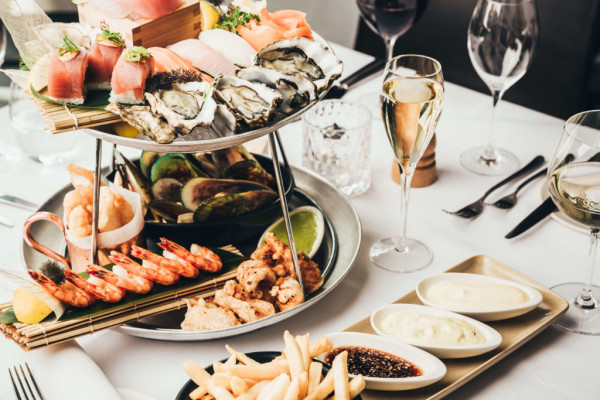 Harbourside
Harbourside takes seafood sophistication to the next level with white table cloths, opulent digs, and elegant food. Add in their exquisite flavours and attentive service, Harbourside will be quenching your hunger all weekend long. Known for their top-tier seafood, we recommend their famous Harbourside Seafood Platter featuring prawns, freshly shucked oysters, sashimi, Coromandel green-lipped mussels, scampi tail cocktail, and white fish crudo.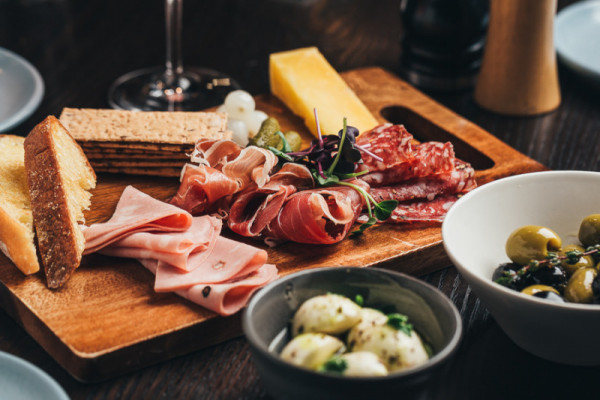 Bardello
New city hotspot Bardello is inviting you and your tastebuds to indulge in the flavours of The Med this long weekend. A welcome addition to Auckland's vibrant food scene, Bardello is a contemporary open-air space boasting a sun-drenched patio overlooking the Waitematā Harbour. The newcomer encourages the ritual of sharing with an all-encompassing tapas menu inspired by Mediterranean specialties like seafood, cheese and cured meats.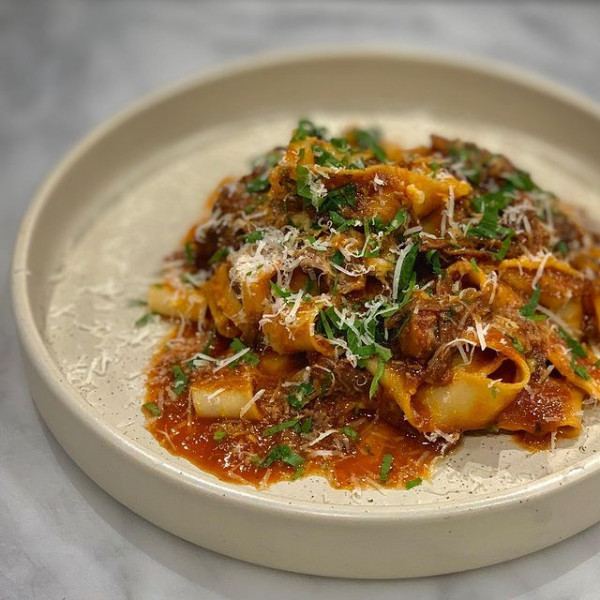 Prego
Opened in 1986, Prego is one of Auckland's best long standing eateries. Diners can choose to sit in the sought-after, sun-drenched courtyard, at the bar or at their bistro-style tables. Serving up classics like the famed Prego Pie, the menu also explores adventurous flavours such as parfait d'anatra (duck liver parfait, Armagnac prunes, beetroot and red onion relish, fig and fennel sourdough). Is there anywhere more befitting to celebrate the long weekend? Thank us later...or shall we say, 'prego!'?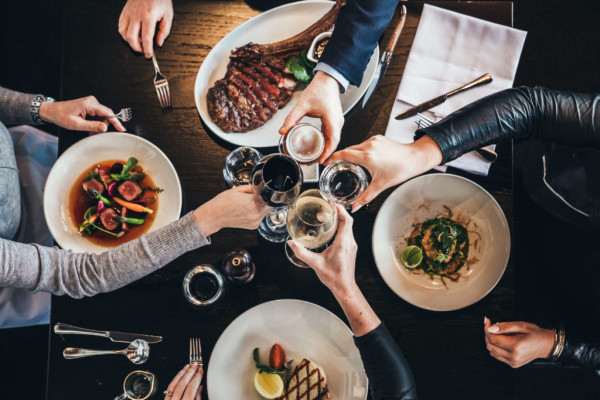 Botswana Butchery
Known for their superb, sustainably sourced produce, Botswana Butchery will not disappoint this long weekend. Since opening its doors in 2008, Botswana Butchery has been consistently rated as one of the premier resort town's most popular restaurants. Premium cuts of meat – both wild-caught and locally farmed – and sustainably-sourced seafood are at its heart, with the Butcher's Block menu the signature that keeps regulars coming back for more.
botswanabutchery.co.nz/auckland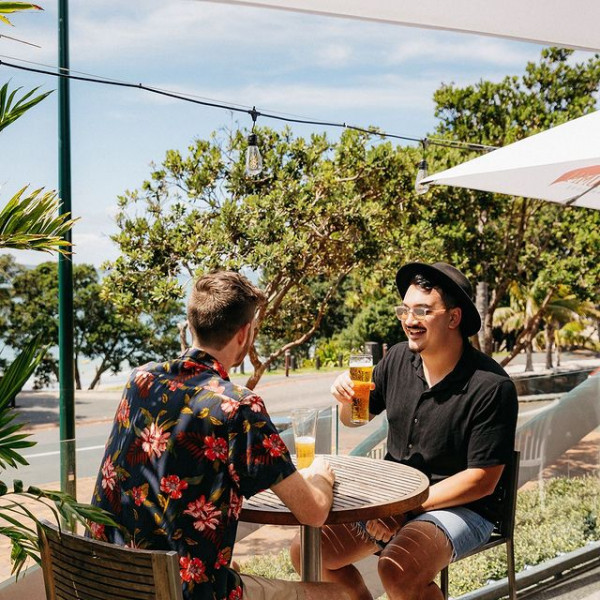 Regatta
Regatta Bar & Eatery is your slice of Ibiza on Auckland's North Shore. Dial in this long weekend for a midday bite or evening get-together in the seaside cabanas, accompanied by premium beer, good wine and fresher than fresh seafood. Overlooking the water, it's inarguably the best place on the shore to soak up sunshine and good times.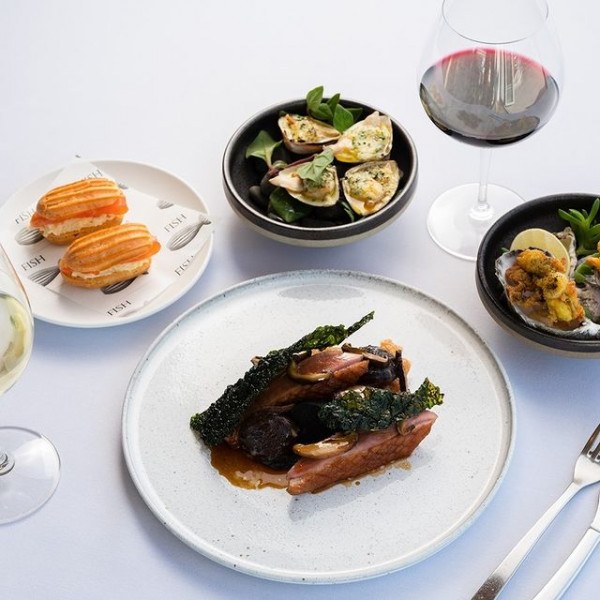 FISH Restaurant
Boasting panoramic views of the Waitematā Harbour, FISH is arguably one of Auckland's most sought-after spots for sunset. As the name hints, seafood remains at the heart of FISH. Think pāua, scampi, smoked eel, and blue cod, with a contemporary twist. Paired with some of the best views in Auckland, an impressive wine list and a focus on impeccable service, FISH promises to deliver an unforgettable dining experience this long weekend.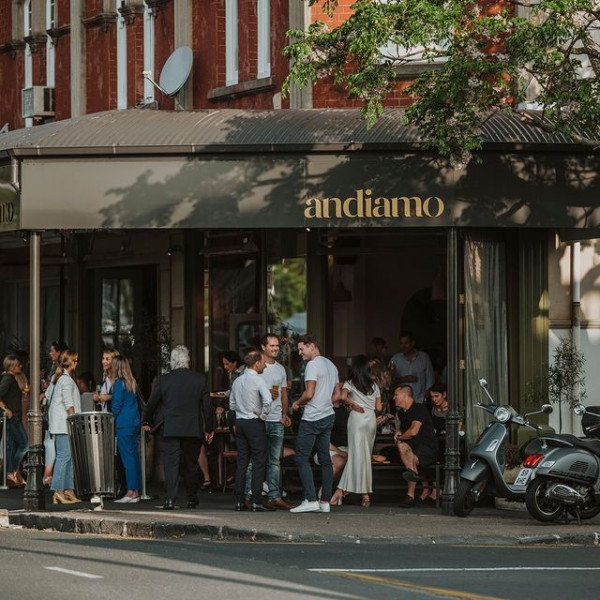 Andiamo
This Jervois Road favourite offers up comforting classics all weekend long, presented to an exceptionally elevated level to satisfy those weekend pasta cravings. The fan favourites, macaroni and spaghetti carbonara, prove as only sneak peeks into the extensive Italian delights on offer, curated by executive chef Gareth Stewart. Whether it's toasting to new beginnings or making up for missed milestones, Andiamo has your lunching needs covered. Note Andiamo will be closed Monday 7th February (Waitangi Day observed).