Digital & Lifestyle Editor Nina stays 24 hours at SO Hotel
Since the world has opened back up for travel you may have noticed your Instagram feeds filling up with pictures from your jet-setting friends, but alas, you're stuck in New Zealand because you used up all your sick days being sick and your annual leave… being sick. Fret not, loyal readers, we have you covered with a good alternative, which can have you reaping (most) of the benefits of a luxury holiday without even having to leave the country. Remix's digital & lifestyle editor, Nina was recently invited to experience the ultimate luxury staycation at the newly reopened hotspot, SO Hotel. Whether you're an Auckland local looking for a change of scenery for the night or an out-of-towner looking for the perfect place to set up camp for the weekend - read on to find out why SO Hotel is the city's hot spot right now.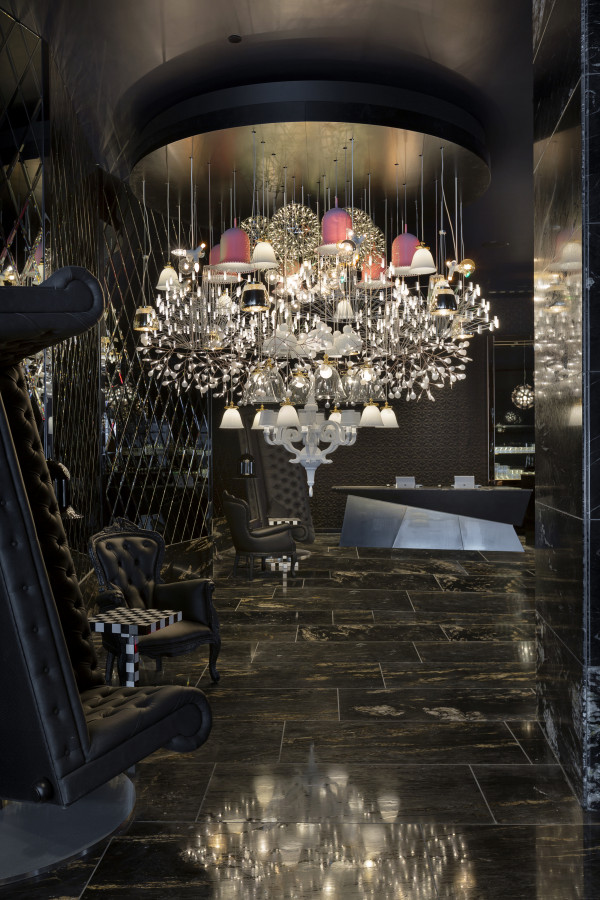 Checking in on a Saturday afternoon, my partner and I were ready to unwind after fighting through the mid-city traffic to get to the hotel. Pulling into the foyer we gladly handed our keys over to the concierge and entered the lobby with eager anticipation. The avant-garde lobby immediately captivated me and the rush to get to the hotel on time for check-in melted away into the background. Grand marbled tiles, upturned black leather couches, black and white checkered tables and pops of neon colour gave the foyer an air of luxury with an elevated and modern twist. The pièce de résistance was the giant hanging chandelier taking centre stage in the fantasy-inspired lobby.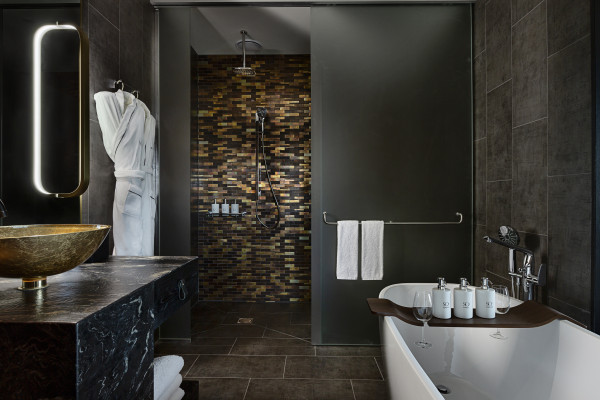 We checked into our SO Suite room, which was the perfect little cocooned oasis high in the sky. The two-room suite included a living area, with a covered in balcony - perfect for people watching and a snug bedroom with a giant king-sized bed. The bathroom was dimly lit, with dark marbled tiles and lavish gold sinks. The two-person bathtub and accompanying wine glasses solidified our after-dinner plans.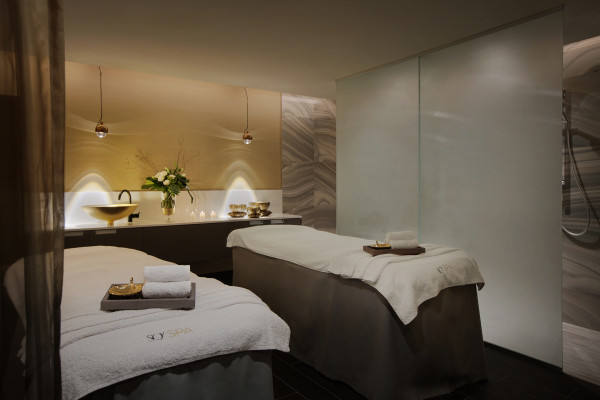 First stop on our itinerary was a couple's massage at SO/SPA - the perfect way to relax into a 24-hour stay. The 60-minute massage was nothing short of heavenly and an honourable mention goes to the giant floor-to-ceiling Himalayan salt wall in the foyer of the spa area.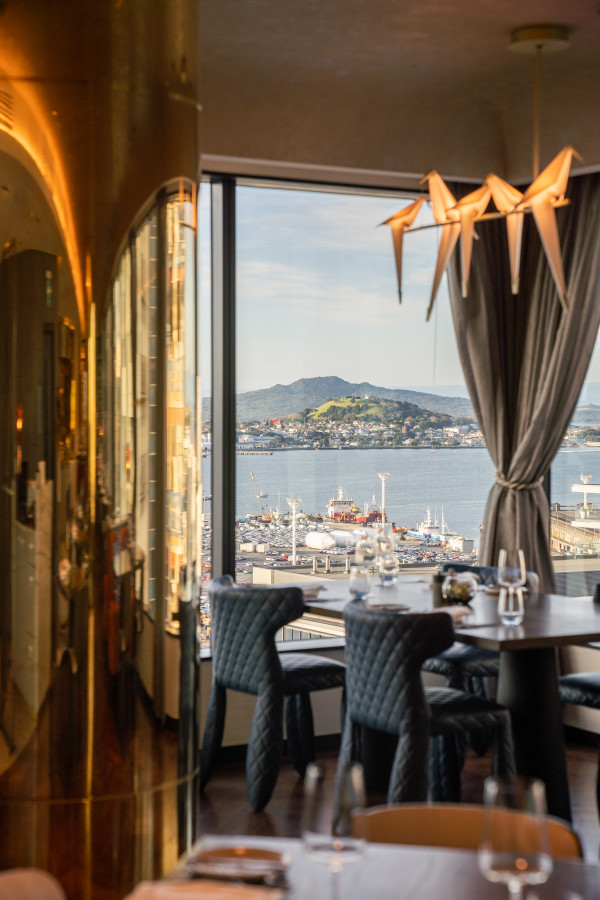 Back up to our room to get ready for dinner at Harbour Society on the 15th floor of the hotel. Believe me when I say I am a massive foodie and this was one restaurant I was elated to try. The views were nothing short of spectacular and the menu and wine list were equally impressive. We started with the Wagyu Beef Tataki, Sashimi platter and Massimo's Burrata. The fish was as fresh as you could get, without having it swimming around on your plate - a true seafoodie's dream. For our mains, we ordered the Wagyu Sirloin with a side of seasonal vegetables - to balance it out, of course. The Wagyu Sirloin was worth every penny, with each bite melting in our mouths, an absolute must-try when visiting this fine establishment. Our server was equal parts charismatic and knowledgeable with HarbourSociety's in-depth wine list and guided our glasses through various selections that accompanied our meals. A 10/10 dining experience.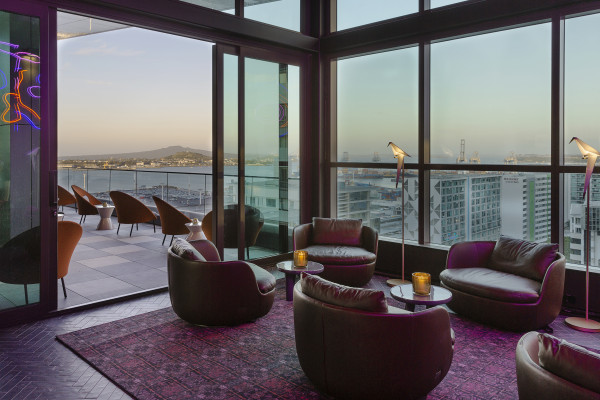 We finished our evening taking in the views of Auckland's bustling city on the balcony at HI-SO rooftop bar with espresso martinis in hand and a set of funky-house music setting the tone. A mixture of hotel guests and party-goers filled the dance floor at this newly opened hotspot.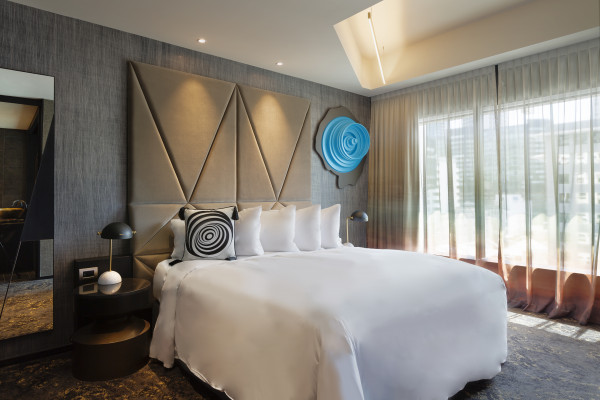 As the night progressed and the bar became more upbeat, we just could not match that energy after our decadent meal, so we decided to call it a night and head back down to our room for a soak in the tub - it would have been rude not to. Hopping into the giant bed we had a quick scroll through the T.V menu to see what else this über cool hotel had on offer. We came across the "pillow selection" in the main menu, which allowed you to order a custom pillow for your needs, something I had never come across at a hotel before. The menu also had a guide to Auckland city, for out-of-towners wanting to know what was happening on their chosen dates.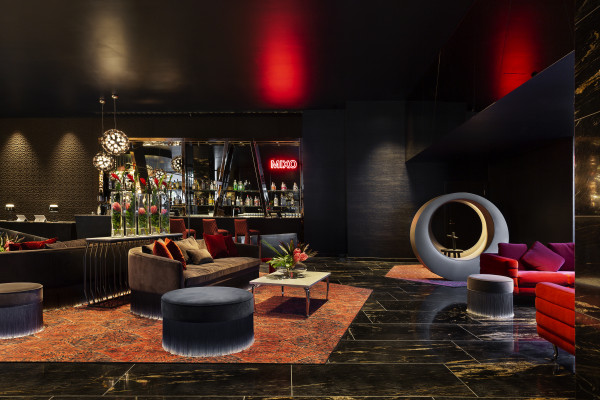 Our staycation ended unlike how it began, with us being well relaxed and rested. A couple of pastries and takeaway coffees were the final touches on what was the perfect 24 hours. The overall experience was one I will never forget and one you must experience for yourselves; an ultimate favourite destination.