How to spend the perfect day in Newmarket
There are few things more frustrating than spending a day suburb-hopping in Auckland City. Traffic and parking woes are at the forefront of our minds as we plan our lazy day's itinerary, so luckily for you, we've found a 'burb that has it all! Here to save the day, Newmarket has everything your heart could desire. From stylish Pilates studios to a myriad of foodie offerings, it was difficult to narrow it down to a single day, but here's how Remix's Deputy Editor Kate chose to spend her day in Newmarket!
7am Early Bird Parking
Convenience is key when you have a busy day ahead, early bird catches the worm! The conveniently located Kent Street parking building is in the perfect location to start your day. With 277 down, Newmarket may seem like a parkless abyss, but in fact Newmarket has eight parking buildings with over 4000 public parks on offer. My day began rooftop, just in time to catch the stunning sunrise!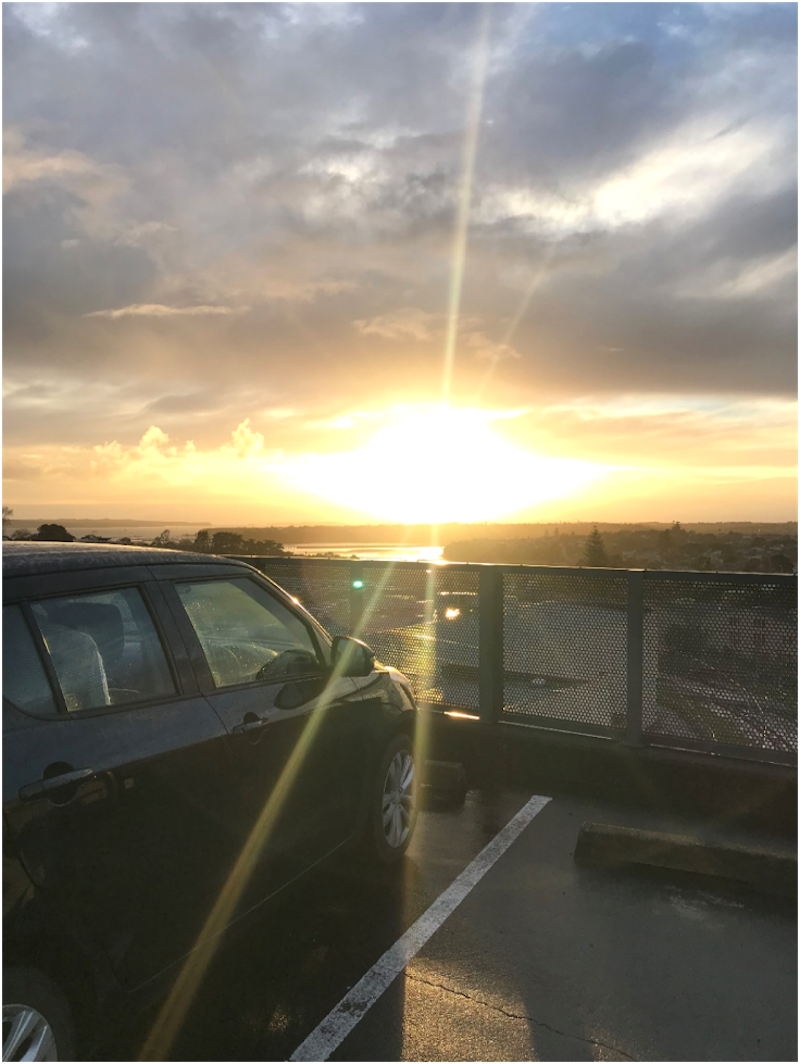 7am Wild Pilates Class
This was my first time trying Pilates so I wasn't sure what to expect! Stepping into the stunning Wild Pilates studio, I knew I was going to enjoy myself. The bright, crisp interiors make you feel immediately at ease – this place is seriously stunning. The instructor Laura will also support you through all the exercises, making this the perfect place for newbies right up to advanced practitioners. This will make you hurt in places you didn't even know existed, but I'm hooked and will be back!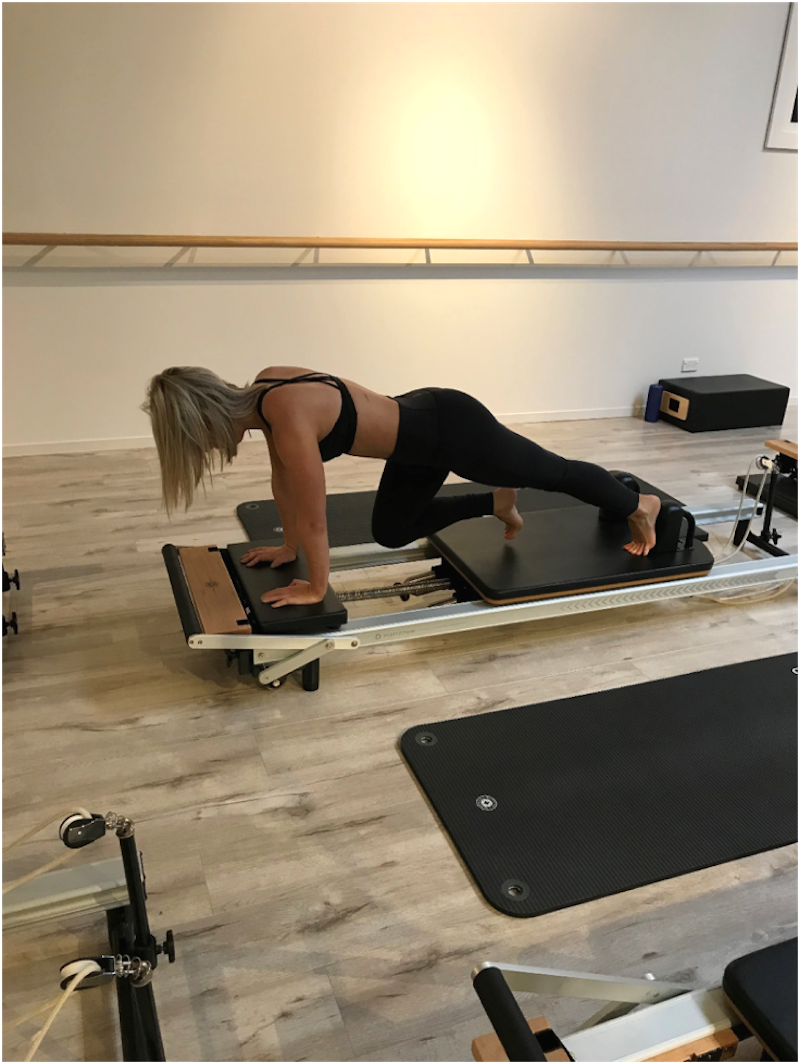 Breakfast at Paneton
What better way to start the day than Pilates and pastries? A short walk away on Teed Street, Paneton waits to fulfill all your breakfast desires. Pouring Coffee Supreme and offering the very best cabinet delicacies from filled croissants to scrambled egg rolls – there is something for everyone at this little gem. I highly recommend the apricot Danish, this is a flakey little treat made in pastry heaven.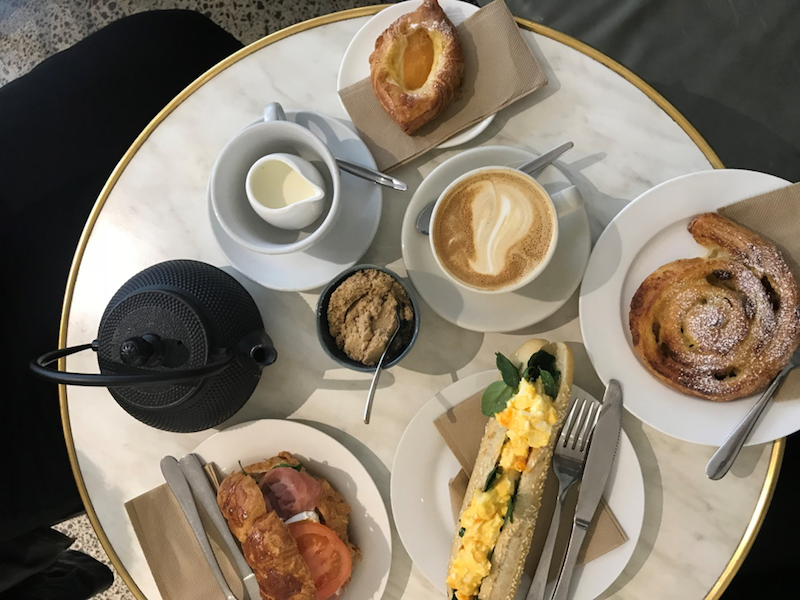 Shopping,

Morrow Street
Città
There are few things I am better at in this life than shopping, and Newmarket fulfills all my consumerist wants and needs. Morrow Street is a great place to start, what is more relaxing than browsing interiors? Città is the perfect shop to unwind while browsing a stunning selection of handmade homewares, think; crushed linens, Scandinavian accents and pastel colours. The airy, meticulously presented store also boasts a café – so it's the kind of place that makes you want to stay a while.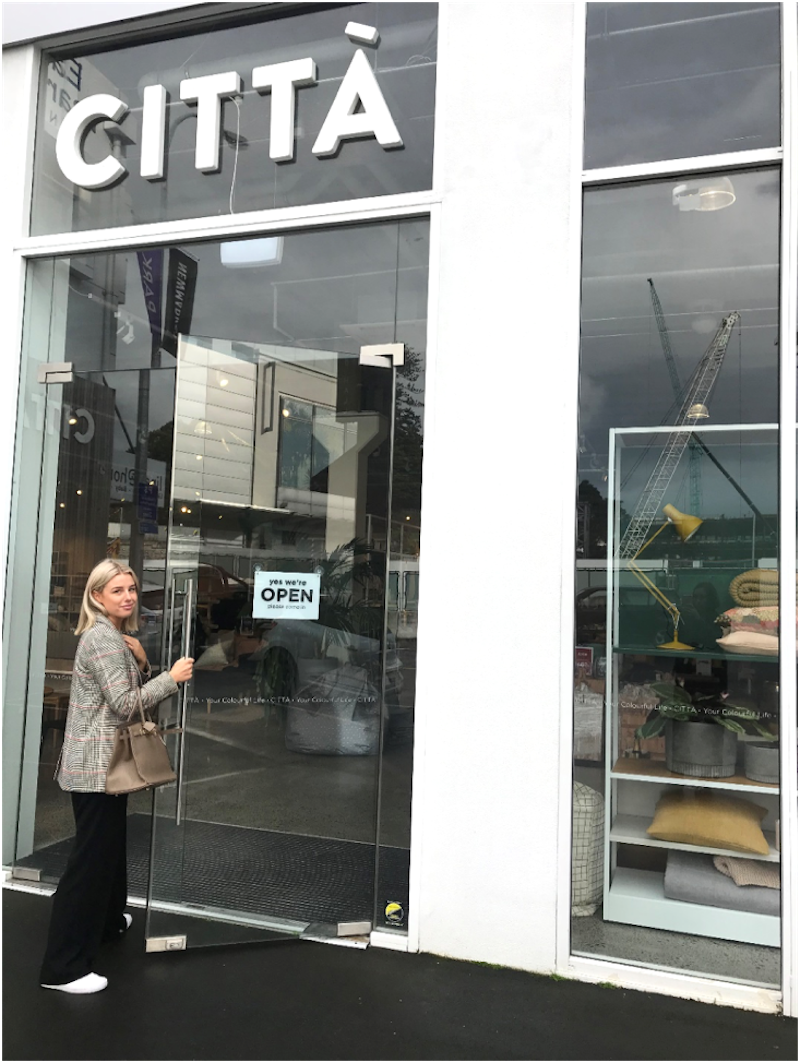 Workshop
One of Remix's all time favourite clothing providers, and for good reasons. With brands such as Miu Miu and Isabel Marant this shop is a smorgasbord of wallet-destroying offerings. This is a great place to find both well-made essentials or a statement piece, happy browsing!
Teed Street
Kate Sylvester
The uber-talented New Zealand designer Kate Sylvester has proven that her designs are innovative enough to stand the test of time. Having recently released another show-stopping season, her latest collection is the embodiment of sophistication and simplity with a twist. Elegant cuts with bold patterns dominate here and we are particularly fond of the Sunny Top in red flower, this top is the ultimate way to add a pop of colour to any outfit!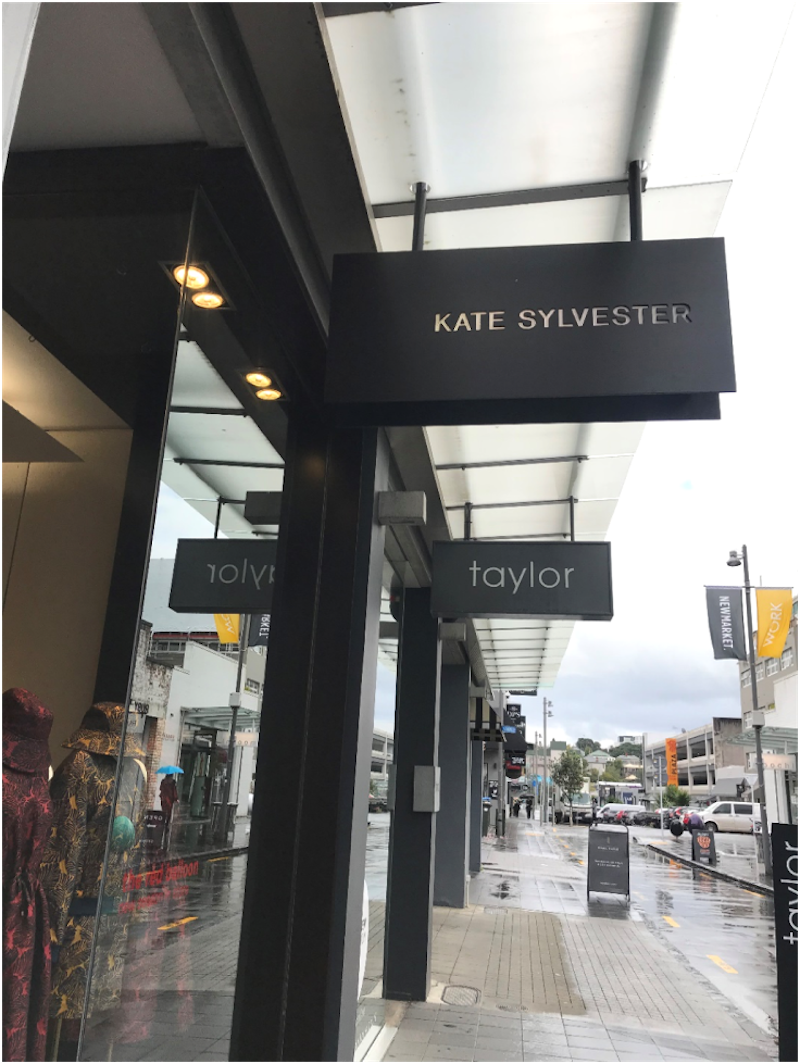 Muse
There is a lot to love about this multi-tasking brand and boutique. With an eye for well-crafted clothing, this shop boasts a number of popular brands such as crowd-favourite Cecile Copenhagen, to newcomer Rebe. You'll be spoilt for choice, so you'll want to allocate plenty of time for a browse.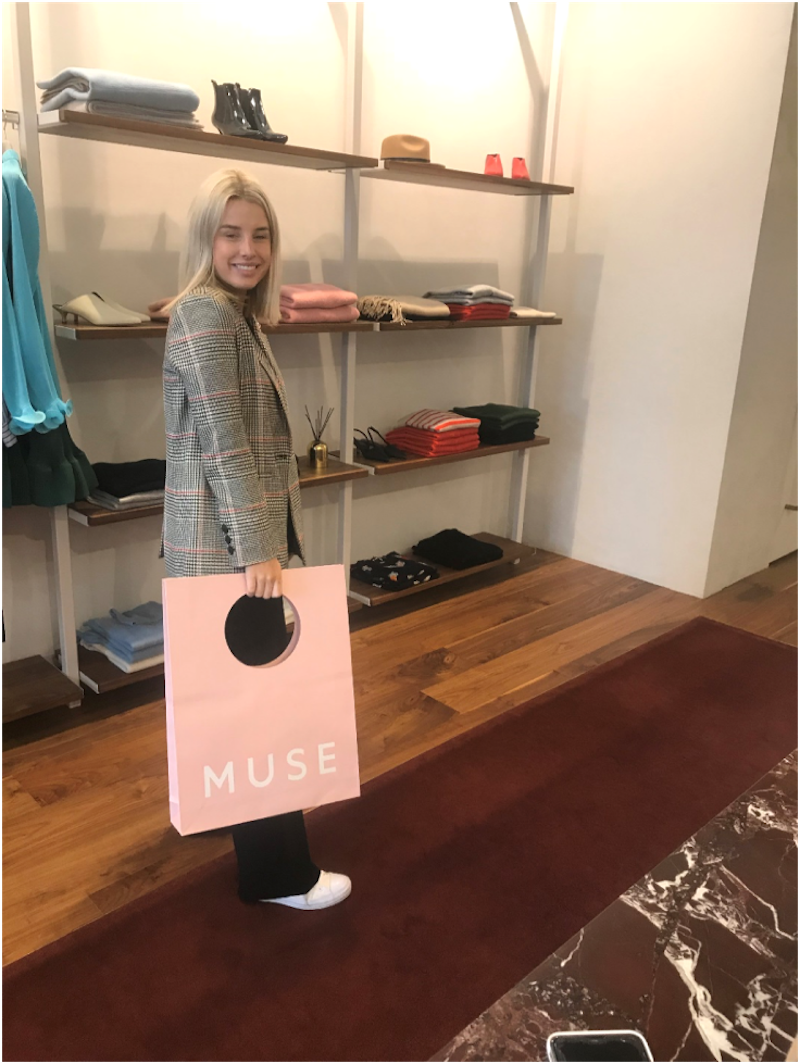 Lunch at Wise Cicada
In case you weren't aware, wholefoods and eco super store Wise Cicada also has a café! Offering the very best vegan organic food, this is the ideal place for both a sit-down lunch or to grab food on the go! With a cabinet stocked-to-the-brim with delicious and nutritious salads, raw sweet treats, and juices. Everything we tried was delightful, but the innovative quinoa sushi roll was the stand-out for me! The green juice isn't to be missed either.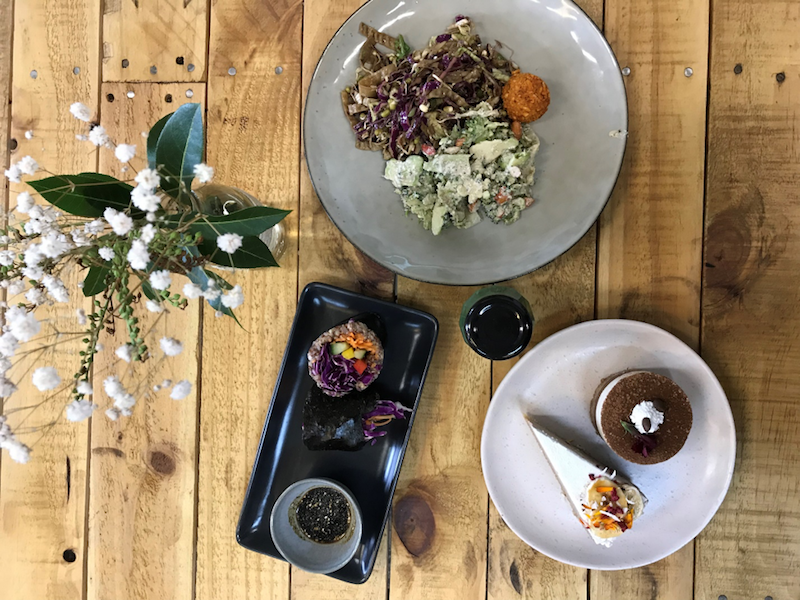 More shopping!

Nuffield Street
Superette
Superette is your one-stop-shop for all things desirable and unique. An authoritative voice in fashion and lifestyle, the beautifully arranged store is a thoughtful collection of coveted clothing and homeware. From the basics (bassikes) to some more daring options, there's a lot to like about Superette.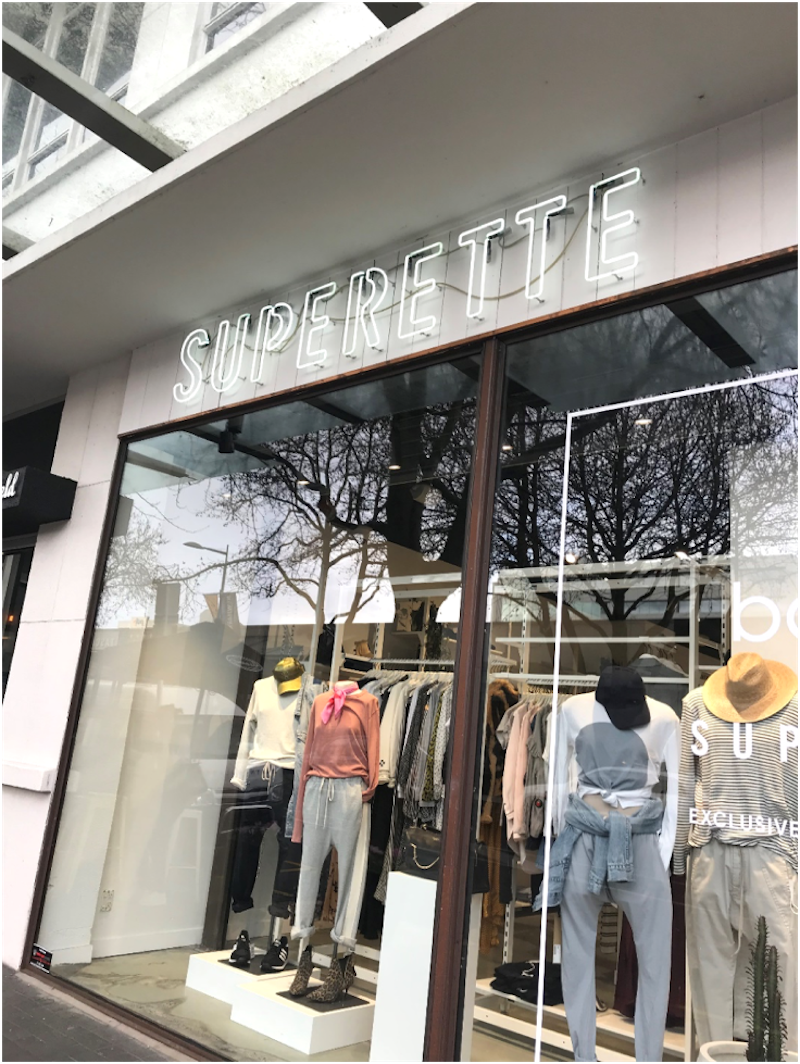 Indie Home Collective
You might not know this hidden gem exists, but if you were to stumble upon it you'd be very happy you did. An eclectic mix of interiors, Indie Home houses some seriously stunning pieces. This shop looks like the interior of the house of my dreams, and you'll be spoilt for choice. But if I were forced to pick my favourite, it would have to be the Pampa Donkey artwork!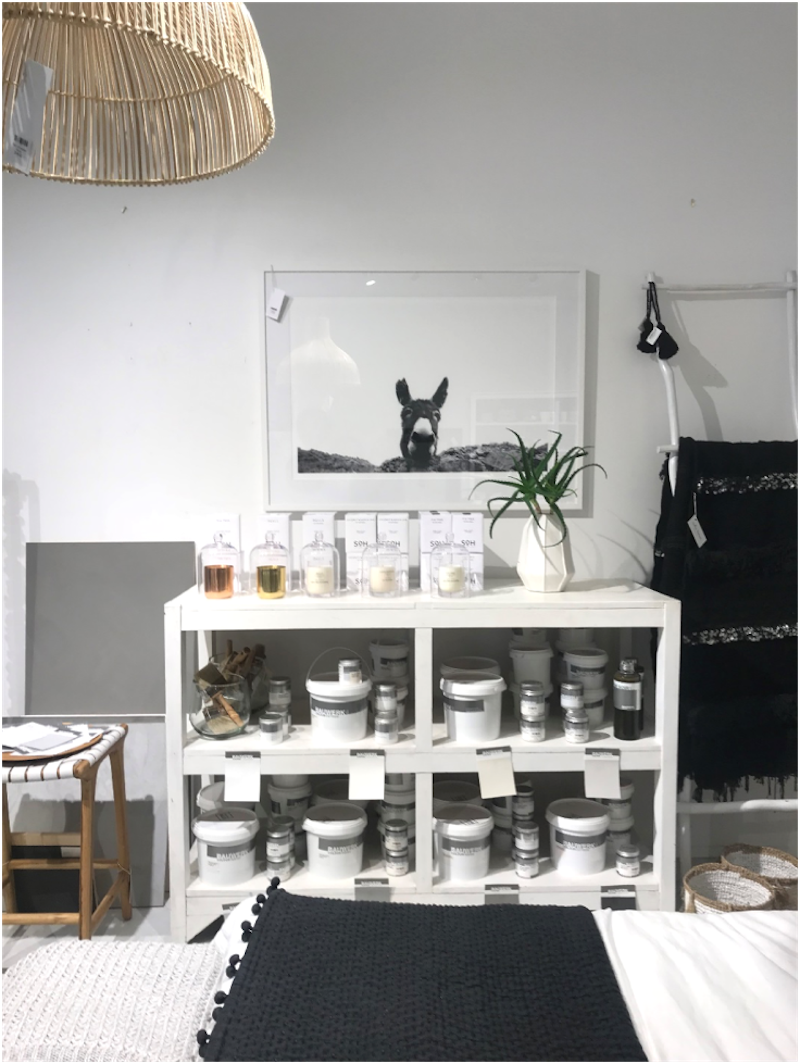 Karen Walker
This designer needs little introduction, and as always her latest season is as dreamy as the last.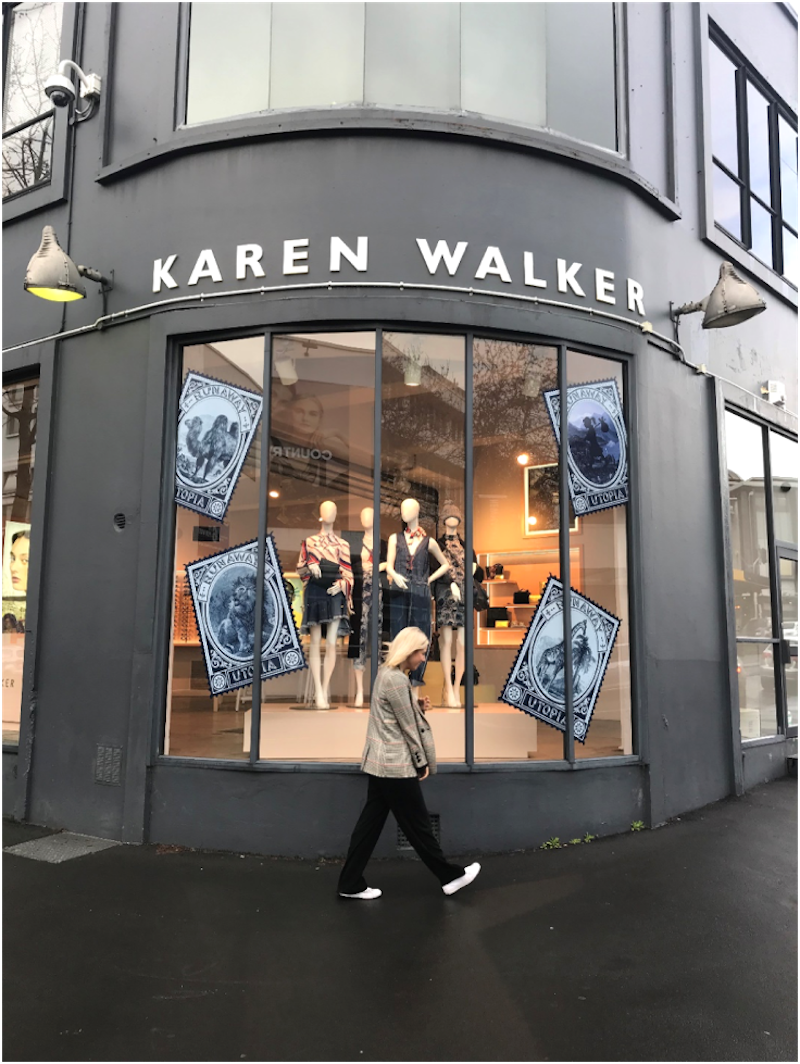 Dinner at Archies Pizzeria
Archies Pizzeria is a longstanding dining institution, offering the very best of homely Italian food. Forget sushi donuts, blue bun burgers and beetroot lattes Aucklanders it's time to get back to basics, something Archie's has downpat. Their world (Auckland) renowned wood-fired Pizza's are sure to put a smile on your dial after a long-hard day of delving into your savings. We opted for a very adventurous Margherita pizza, I would classify myself as somewhat of an expert on the topic and I have to say Archie's cooks up one of the best. They have heard our cries of smoothie-bowl induced poverty and have responded by changing absolutely nothing about their timeless menu, and I concur! Wash it down with some seared calamari and you're in for a winning combo.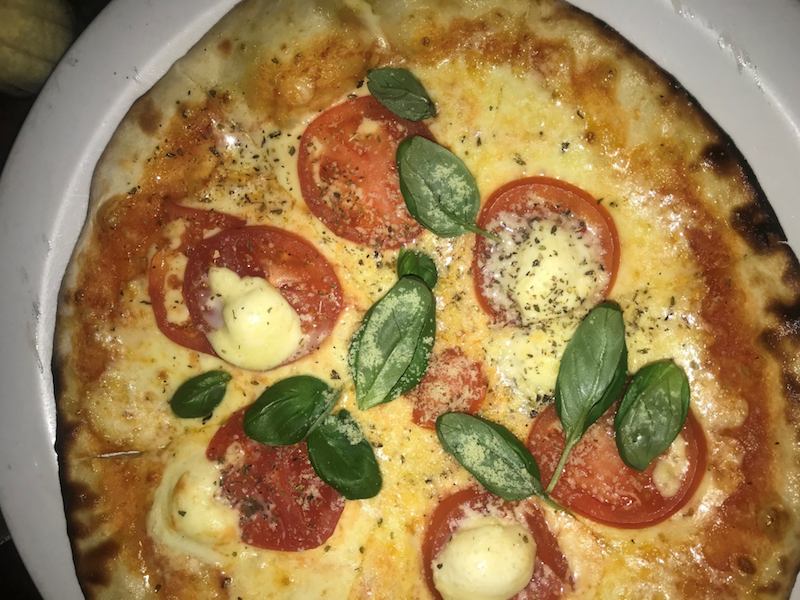 Movie at Event Cinemas
Sit back and food-coma at Event Cinemas watching one of the latest blockbusters to hit the big screens! The perfect end to the perfect day.
(Additional imagery by pinterest and self.com)