Five Vegan Cafes in Auckland That Even Meat-Eaters Will Love
What are the first words that come to mind when you hear the word 'vegan'? Some may think healthy and sustainable or perhaps bland, rabbit-food. As someone who is not a vegan personally, I can say that while veganism has spread quickly around the world, this popularity has influenced my openness to try out more plant-based options. Auckland now has a growing number of cafes that focus solely on a vegan menu or include an abundance of vegan options - leading me to give you my five top picks for both vegans and omnivores alike.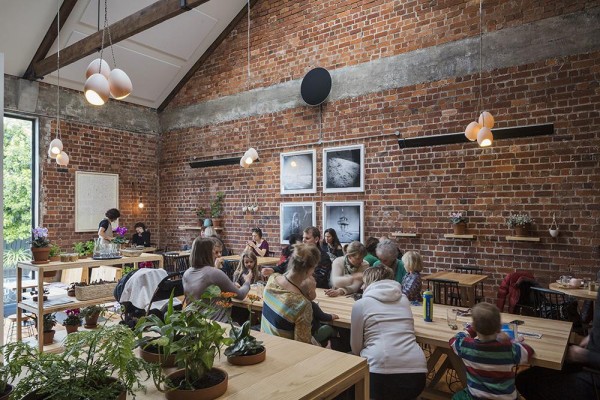 Located: Corner of Summer Street and Ponsonby Road, Ponsonby
Best for: Kimchi pancakes
With a name as sweet as the food, Little Bird Organics is a cafe gem situated in the heart of Ponsonby. The cafe itself is designed to maximise the space in an open-minimalistic fashion with a tall ceiling and windows, making the dining experience feel refreshing. Upon arrival, a quick glance at the menu will demonstrate the cafe is bold when it comes to flavours. Rhubarb and gingerbread waffles with a rosemary glaze? Asian veggie and kelp noodles with pickled black beans and kimchi vinaigrette? A must visit for adventurous foodies!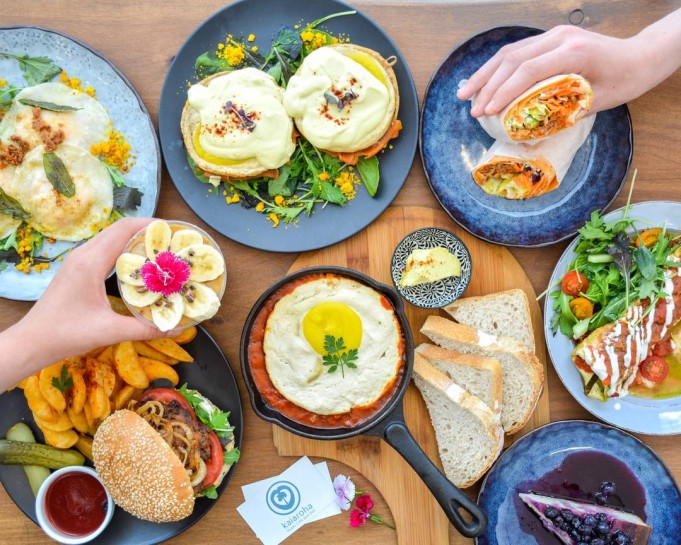 Photo credit: Uber Eats
Located: 100 Parnell Road
Best for: Their handmade cashew nut cheese
In the words of chef Dionne Lucas, 'the preparation of good food is merely another expression of art, one of the joys of civilized living'. Kaiaroha truly embodies the concept of food as an art form. Each dish is not only beautifully presented but it is as if you can taste the love and hard work that has been put into the preparation of the dish. The cabinet food itself is large and diverse, from salads to pastas to sweet treats. The most difficult part of your visit will be trying to not eat everything in sight!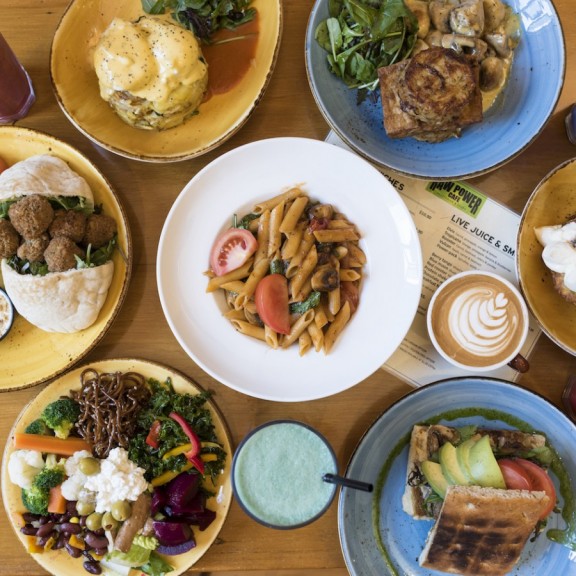 Located: Floor 1, 10 Vulcan Lane, Auckland CBD
Best for: Self-service salad bar
Raw Power Cafe features a variety of vegetarian and/or vegan dishes that you can enjoy as either a weekend brunch or workday lunch. The handy location on Vulcan Lane makes it accessible to workers in the city and those wanting a Saturday filled with shopping at the nearby boutique stores. What makes this cafe stand out is the fresh salad bar that customers can self serve themselves at and pay by the bowl or plate, allowing you to get more bang for your buck!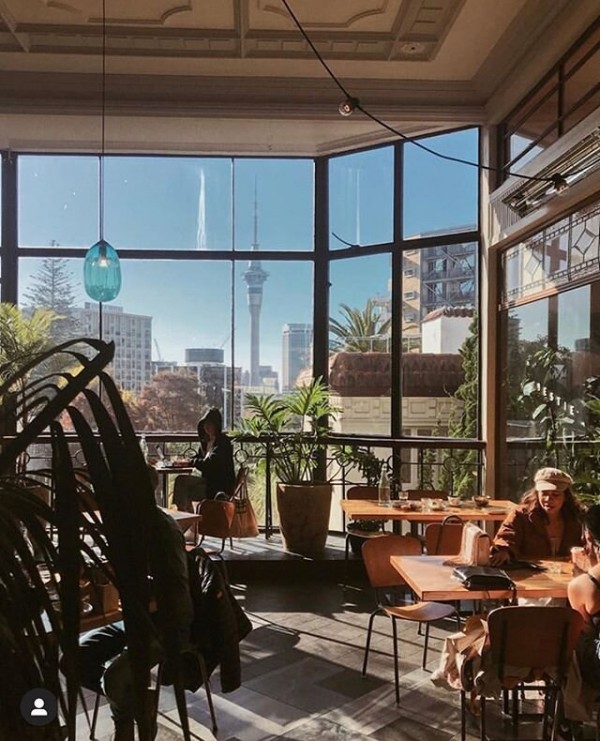 Located: 179/183 Karangahape Road, Auckland CBD
Best for: Cupcakes and lemon loaf
Why not take your besties to Bestie Cafe this weekend? The welcoming staff and atmosphere of this cafe, located in the historic St Kevin's Arcade, makes this the perfect spot to read a good book and admire the impressive views of the Sky Tower. The menu is entirely handwritten and includes enticing options such as sweet vanilla cinnamon muesli and soul-warming cheese toasties. My recommendation is to not overlook the small cabinet food - the lemon loaf might just be the best I have tried to date!

Located: 228 Orakei Road, Remuera
Best for: Smoothie and acai bowls
Only a 15 minute drive from the city centre, Bowl and Arrow is the perfect summer treat - emphasis on the treat! Their range in smoothie and acai bowls have the ability to convince those with a sweet tooth they are eating something that tastes just like dessert, only a lot better for you. My personal favourites include the 'soulmate', a blend of cacao, kumara, banana, dates and peanut butter or the 'sweetie-pie', a combination of berries, banana, coconut and maple syrup. Not close to Orakei? Never fear, Bowl and Arrow are also located at Westfield Newmarket and Commercial Bay should you need a pick-me-up after a day of shopping.