Celebrate Easter with these indulgent festive treats
It's no question that Easter brings a sense of guilt-free indulgence to the tasting table. It's the season when New Year's resolutions are momentarily put on pause as we're tempted by a smorgasbord of sweet treats. Whether it's the heavenly aroma of freshly baked hot-crossed buns or the cocoa glow of bespoke Easter eggs, we have rounded up Auckland's most mouth-watering delicacies ready to entice your senses this festive season.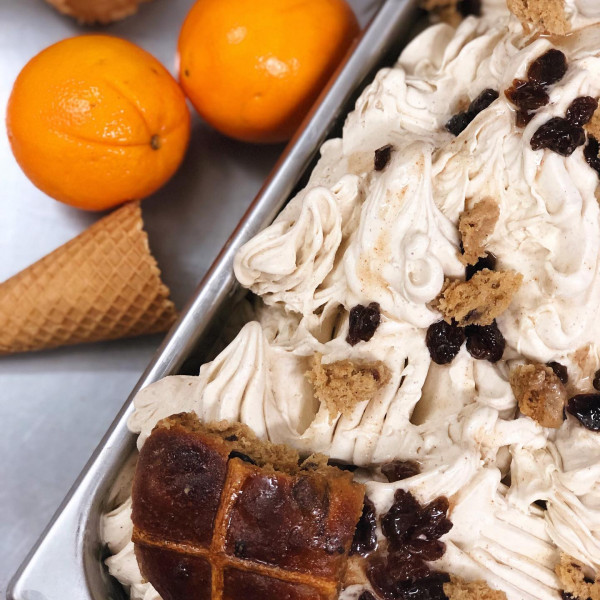 via @little lato
Little Lato - Hot Cross Bun Gelato
Starting us strong with a twist on an Easter staple, is Little Lato's Hot Cross Bun Gelato. Collaborating with The Dusty Apron, Little Lato has created a delectable mix of pure bliss, infused with spices, orange zest, raisins and buttery hot cross buns. You can find this delicious creation in Little Lato's Orewa and Kohi locations. Keep your senses alert for the spicy, yet sweet aroma of hot cross buns wafting through their front door.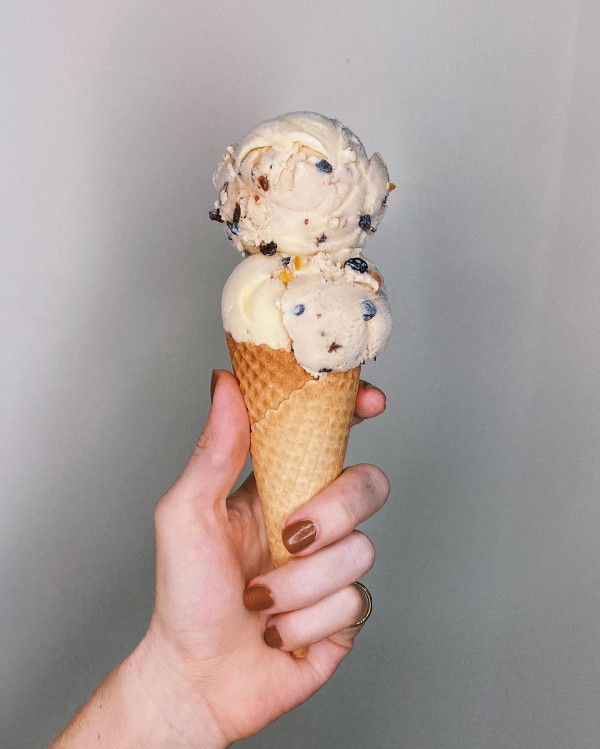 via @duckislandicecream
Duck Island - Hot Cross Bun Ice Cream
Partnering with Ima Cuisine, the infamous Duck Island has blown our minds yet again with their latest flavour…Hot Cross Bun! A unique and phenomenal rendition of the seasonal treat, Duck Island uses a dairy ice cream base, adding warm spices such as nutmeg, allspice, and cinnamon, with a hint of orange zest. Churned with a custard ice cream as a nod to the crème patisserie cross of Ima hot cross buns, Duck Island is set to make this easter unforgettable!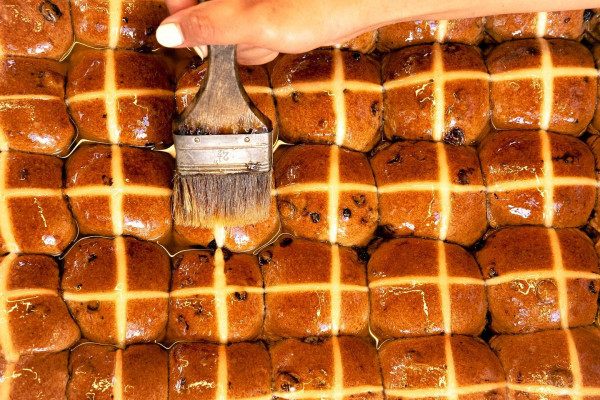 via @dailybreadnz
Daily Bread - Hot Cross Buns
You cannot go wrong with a Daily Bread Hot Cross Bun. Taking out the top award at the 2022 Great NZ Hot Cross Bun competition, run by the Baking Industry Association of New Zealand, Daily Bread are notorious for their flavourful sourdough buns, topped with an orange and cinnamon glaze. Just the thought of it makes your mouth water!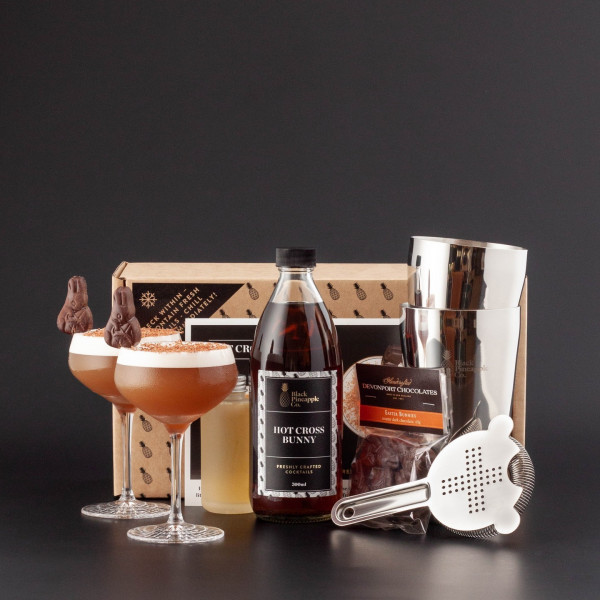 via @blackpineappleco
Black Pineapple Co - Hot Cross Bunny Cocktail Kit
Perfect for an Easter gift (to a loved one or yourself), Black Pineapple Co. has designed a limited edition cocktail kit full of the essentials. It appeals to everyone, coming in two sizes, The Half Dozen or The Bakers Dozen. Containing gin, PX sherry, white chocolate liquor and salted dark Devonport chocolate bunnies, the Hot Cross Bunny Cocktail Kit is Easter in a glass!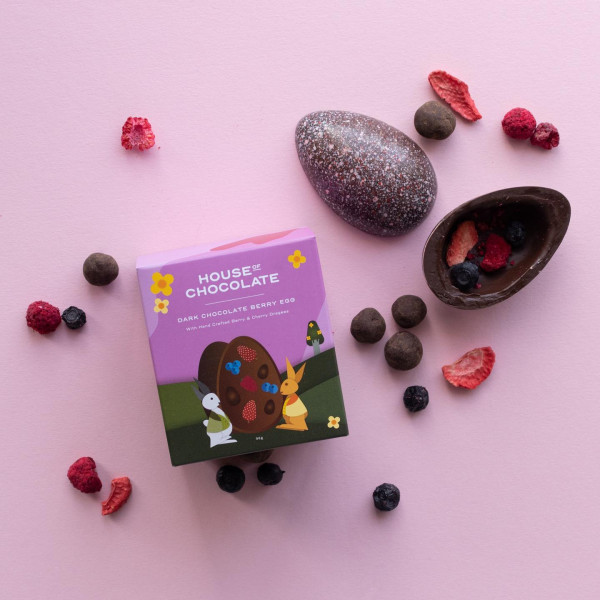 via @houseofchocolatenz
House of Chocolate - Easter Eggs
The House of Chocolate knows how to celebrate Easter to the fullest, with bespoke treats perfect for anyone. With a variety of options including, the Dark Chocolate Berry Easter Egg, Caramelised Cookie Chocolate Easter Egg, Bunnies in a Box and more, the House of Chocolate will please the kids, parents, grandparents, and spouses. Get ahead of those sugar cravings and Easter preparation as the House of Chocolate will have you hiding the Easter eggs a little too well.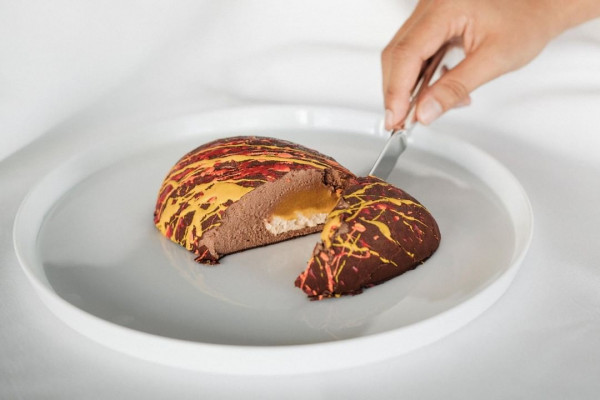 via @thepantryauckland
The Pantry - 'The Egg'
Whether you're looking for a treat to keep to yourself or share, The Pantry has something for everyone. Their unique flavours and innovative creations are a mouth-watering twist on Easter traditions. Executive Pastry Chef, Callum Liddicoat has taken the traditional hollow chocolate egg and created 'The Egg', a fresh interpretation of the Cadbury crème egg. 'The Egg' is jam-packed with a centre of salted mango caramel and a light whipped caramel Chantilly, covered with a 55% Valrhona Itakuja chocolate and hints of passionfruit.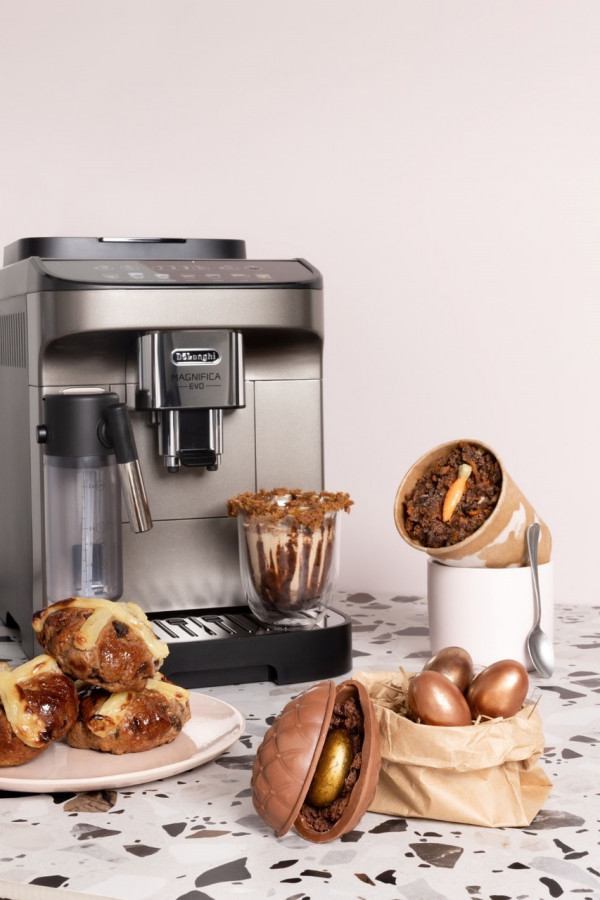 via @delonghi_nz and @giapokitchen
The De'Longhi x GIAPO Easter Treat Box
To celebrate the launch of their new entry-level fully automatic range, the Magnifica Evo, De'Longhi have teamed up with Auckland artisan ice-cream parlour, GIAPO, to create a limited edition Easter Treat Box. This range of Easter delicacies includes the following gluten-free, caffeinated items: GIAPO's unique hot cross buns, milk and dark chocolate Easter eggs, carrot cake ice cream, and a bespoke recipe for a decadent Easter cinnamon s'mores coffee.