Five reasons this device is a house party must-have
Five reasons the new JBL Partybox on-the-go is a house party must-have...
Ok, I hate to be the bearer of bad news but if you think your small handheld speaker is going to do the trick for a 40+ person house party this summer, you're in for disappointment.
With loud vibing guests, cackling laughter, beer pong shouts of triumph and poolside splashes competing for our audible attention, you need a speaker that will deliver great tunes above and beyond the average joe speaker.
Enter the JBL PartyBox On-The-Go This thing is the ultimate party sound system.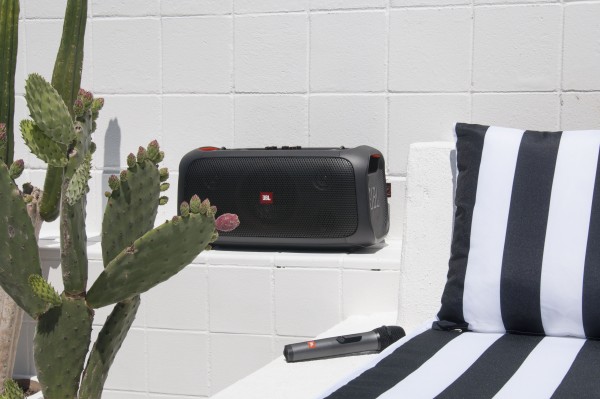 1) The JBL PartyBox On-The-Go turns any party into a karaoke party, literally. With 2 x JBL wireless mics, you can easily MC any event, sing a solo or duet or even plug in your own mic and instrument to show off your talent. The ability to jump on the mic at any given moment is a game changer, just watch out for those friends who consider themselves a keen rapper. You'll likely have to rip the mic from their hands (talking from experience here)...
2) It's got Bluetooth, USB, AUX and TWS connectivity tp offer more access to your favourite karaoke apps and tunes and 100W of powerful JBL Pro Sound!
3) It lights up at night for a dazzling light show to give you the pop-star experience. You'll be asking yourself, is this my backyard? Or the Vegas Strip...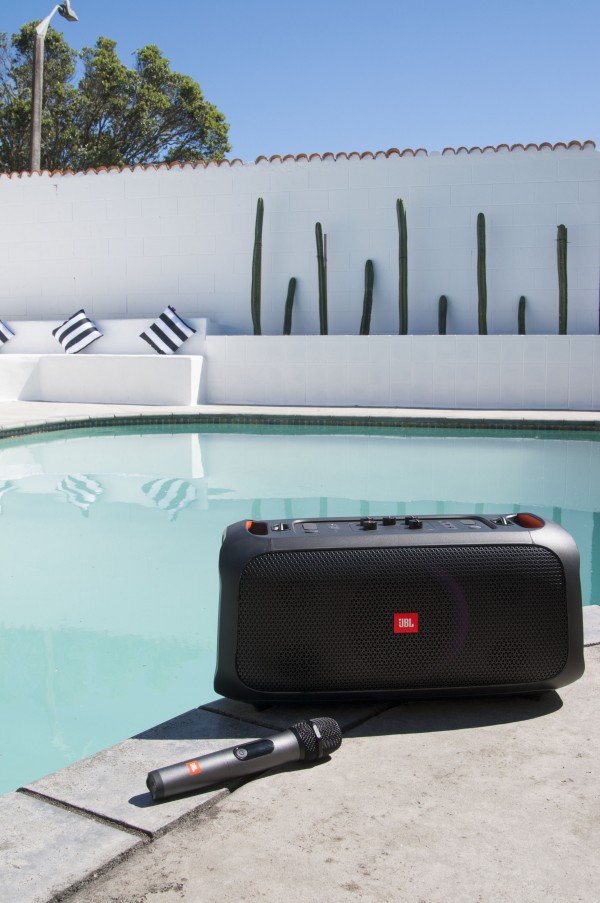 4) There is a bottle opener on the comfy padded shoulder strap for beverages on-the-go. The coolest element, that makes us question why there aren't bottle openers on everything else too...?
5) It comes with a rechargeable battery and it has IPX4 splash-proof protection, so you're sweet to party poolside or beachside for up to 8 hours!
The JBL PartyBox On-The-Go has everything you need to get the party started - and take it with you. Don't throw a dud party and disappoint guests with measly music. Give them a day (and night) to remember with this bad boy instead...
Available now at Noel Leeming, Harvey Norman & JB Hi Fi.