Finally, a creation that lets you sleep easily on a plane!
Paula Blankenship is our new best friend. The American designer has created a head hammock specifically to help people get a proper sleep while travelling; genius!
The NodPod recreates the way you sleep in bed, with your head at a 90-degree angle but in an upright position. Perfect for travel by plane, car, bus or train! It even has a cord which is designed to not cover the TV screen of the passenger behind you!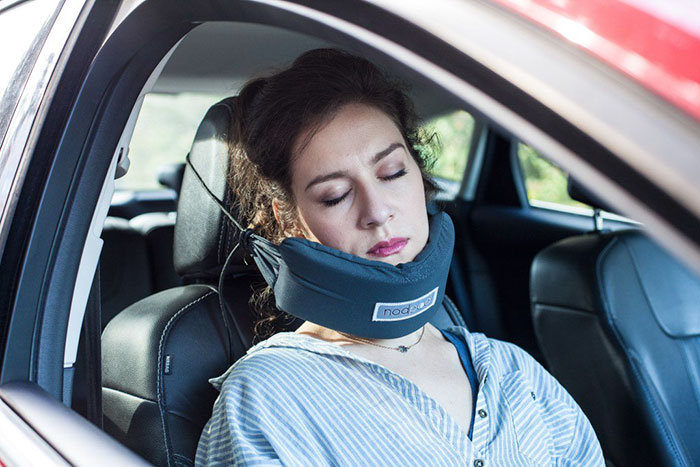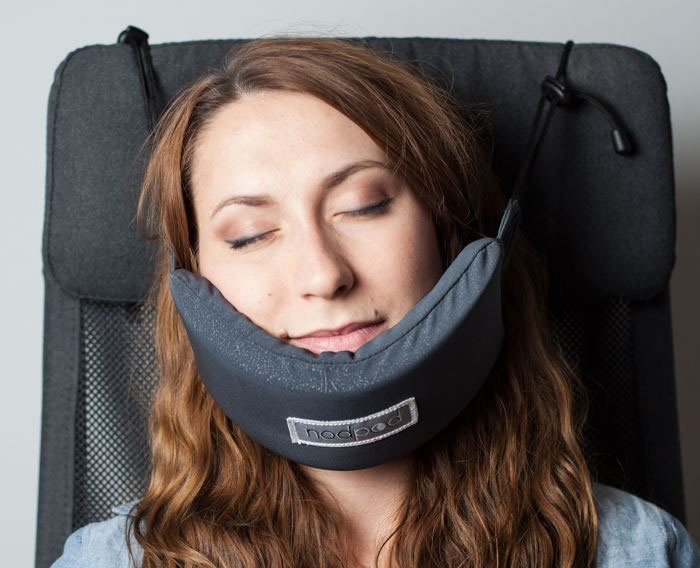 The invention is already so popular that its Kickstarter campaign has already smashed its $20,000 goal with a whopping $179,557 pledged by 4452 sleep deprived travellers!