Where the fashion elite eat in Milan
Italians take great pride in their gastronomic offerings and Milan has some exquisite eateries scattered around the city. Fortunately, my Milan Fashion Week schedule was dotted with gaps between shows, which gave me ample time to discover the gems favoured by the Milanese fashion elite (and kick back with a chilled Peroni Nastro Azzurro at every stop!).
The perfect embodiment of the relaxed, 'La Dolce Vita' Italian way of life, to drink Peroni Nastro Azzurro means to enjoy life at a slower pace, and I was more than happy to oblige.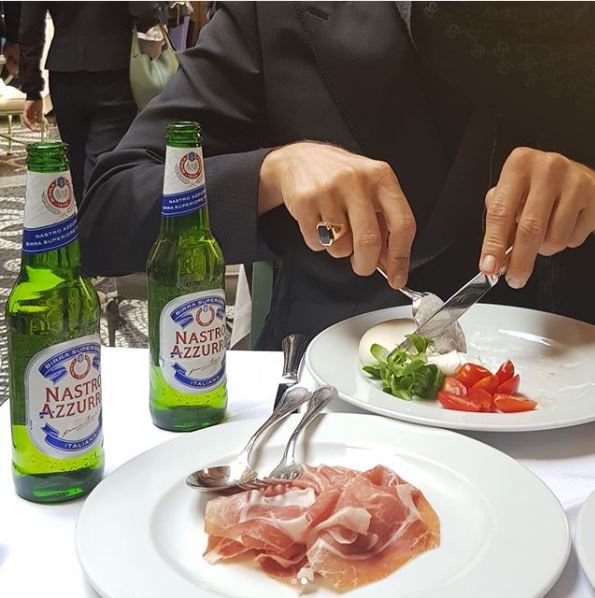 Every restaurant we loved during our time at Milan Fashion Week lived up to the 'Blue Ribbon' heritage of Peroni Nastro Azzurro – premium, aspirational, and timeless.
The beauty of where we dined was a true nod to 1960s Italy, at the height of the cultural and economic boom. In this decade, many of the Italian icons we know today were created, much like Peroni Nastro Azzurro, which was also minted at this time.
Below, check out my top five spots to discover local fare in the magical city of Milano.
DOLCE & GABBANA MARTINI BISTRO
Corso Venezia, 15, 20122 Milano
This quaint haven is a welcome escape from the hustle and bustle of Milan's chaotic retail epicentre. A collaboration between Dolce & Gabbana and Martini, the bistro sits adjacent to the fashion house's flagship store. The perfect place for aperitivo, it has a relaxed and unpretentious atmosphere. The menu is fresh and tasty, sitting on the verge of fine dining, even though Dolce & Gabbana market it as a bistro. Make sure to try the plate of mixed raw fish. Prices are also super reasonable, despite the association with one of the world's most expensive fashion designers.
IL SALUMAIO DI MONTENAPOLEONE
Via Santo Spirito, 10, 20121 Milano
Once rated one of the top restaurants in all of Italy, Il Salumaio Di Montenapoleone is impossible to get into without a prior booking. It's popular among the fashion elite; during the long lunch our table was book-ended by Carine Roitfeld of CR Fashion Book and current Remix cover girl Georgia Fowler. Positioned in the historic heart of Milan with both indoor and outdoor dining, Il Salumaio Di Montenapoleone is an idyllic spot to spend an entire afternoon. The menu is traditional Milanese al fresco, with standouts being the veal cutlet, prawn Catalan salad and tiramisu.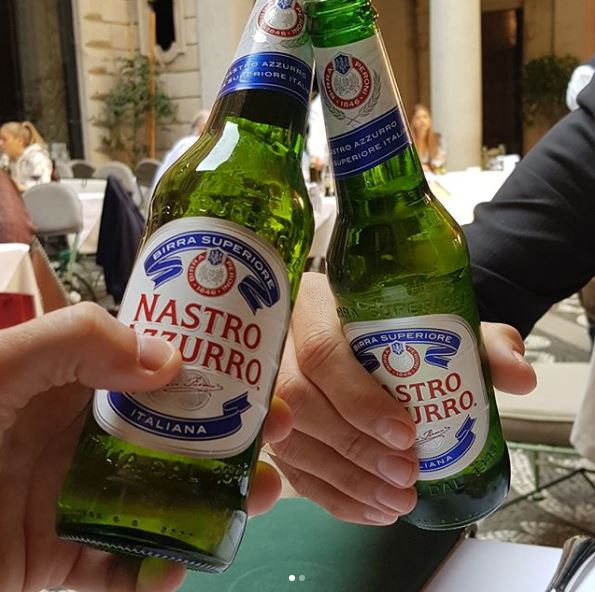 MARCHESI
Via Santa Maria alla Porta, 11/a, 20123 Milano
A Milanese landmark since 1824, Pasticceria Marchesi offers traditional Italian sweets: biscotti, cakes, and pralines, as well as coffee (of course), in a space that takes a step back in time. Fashion house Prada bought 80% of the company in 2014, adding another layer of legend to the patisserie's rich heritage. One must try the panettone, a traditional Christmas-time treat, available at Marchesi all year long.
CERESIO 7
Via Ceresio, 7, 20154 Milano
Okay, so I may have skipped the extensive cocktail list in favour of a Peroni Nastro Azzurro, but even at 11pm the city was so hot and I needed something fresh to cool me down! That said, the cocktails ordered around the table looked absolutely delicious and I had to try a sip of Jaime Ridge's lychee martini for myself. 10/10. Located around a lap pool on the top of the Ceresio 7 Hotel, the bar and restaurant has spectacular 360-degree views of the city and Duomo. We had a few bar snacks between cocktails, but didn't get a chance to try the full menu. The views and '70s inspired décor are reason enough to schedule a visit.
GIACOMO BISTROT
Via Pasquale Sottocorno, 6, 20129 Milano
Giacomo Bistrot is reminiscent of a classical French bistro with a chic retro style. The interior has a masculine character: massive bookshelves, dark burgundy wood, enormous portraits hanging on the walls. This restaurant puts on airs, but it's actually quite comfortable. The menu pays special attention to meat dishes, though there's something here for fish lovers and vegetarians. Gourmands who know whether oysters or truffles are in season will certainly find something to treat themselves. Beyond the fact that the wines are picked from the best wineries, guests can even organise a private dinner in the cellar!
Words by Steven Fernandez.