Fascinators at the ready; Fashion in the Field returns to Ellerslie
Is there a more significant week on the Auckland social schedule than Auckland Cup Week? Neigh, Vodafone Derby Day and Barfoot &Thompson Auckland Cup Day are the most anticipated, and stylish racing events of the year.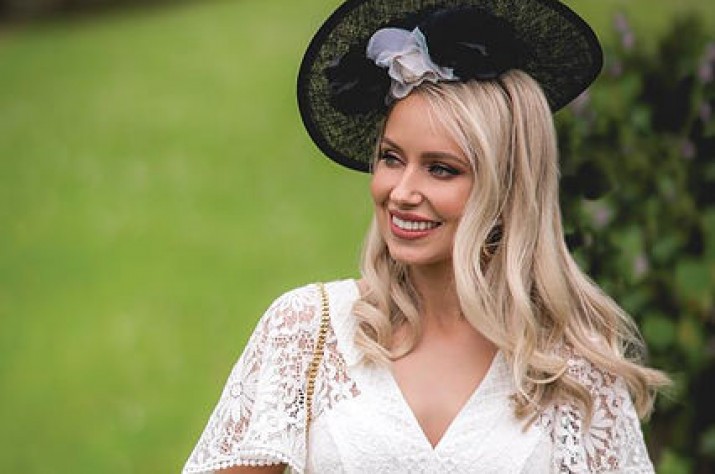 For the budding fashionista, The Ned Prix de Fashion is a highlight, attracting some of the finest frocks in the country. If you're thinking of entering, here are a few things you need to know:
Your guide to Auckland Cup Week's fashion competitions:
Come one, come all
Many may think that the fashion festivities are the domain of women only, but, think again! The Hawaiian Airlines Menswear Award (2 March) will be continuing after last year's successful launch. The stakes are high - with the dapper gentleman crowned the winner taking home 100,000 air miles and Antler luggage, plus three nights at an Outrigger Waikiki Resort property - wowee!
What's more, the gents can also enter the Style Stakes fashion competition on Barfoot & Thompson Auckland Cup Day (9 March). In fact, the only competition that's actually restricted to the ladies over Auckland Cup Week is The Ned Prix de Fashion (2 March) which is the national women's racewear title.
It's not intimidating
Seeing all those super-glam race goers strutting their stuff can get a bit intimidating. But fear not my friend, because even for first time fashion in the field entrants, the competitions at Ellerslie are super accessible and actually a lot of fun for entrants behind-the-scenes. Entry into the competitions is free for racegoers aged 18yr+ (obviously, terms & conditions apply) and, depending on the competition you can either enter yourself on the day or hope to be spotted by a roaming judge. The atmosphere is fun and supportive –despite the fact one of Auckland Cup Week's competitions is the national fashions in the field final. .
Be Prepared
Like anything, if you want to wow the judges it pays to do your research. Start trolling past galleries of competitors to get a feel of what is expected, but don't be afraid to put a bit of your personality into your outfit either. Looking into racewear guidelines, while adding your own up-to-date twist is a great place to start.
Pay attention to accessories
Accessories play a huge part in raceday attire, and allow you to experiment with items that may not sit in your usual outfit artillery. Headpieces, hats, earrings, and shoes are all as important as the frocks themselves, and can complete an outfit. Gents, why not dabble in some fun pocket squares or cufflinks to elevate your look?
Expert Advice
Award-winning kiwi (but Australia-based) milliner, Jill Humphries, of Jill & Jack Millinery is coming over to judge The Ned Prix De Fashion on Vodafone Derby Day (2 March) and we got some hot tips straight from her mouth:
What do you look for in a winning FOTF look?
An interesting design element and an understanding of how to put a look together. Some people can have an amazing look, but if it's not weather appropriate and she is freezing in the name of fashion, there is nothing more offputting.
How is racewear in New Zealand unique? How does it compare to Australia? Would you like to see more kiwis making the trip to Australia to compete?
I would love to see more Kiwis competing in Australia. Like I mentioned above, if someone would take a risk and look at what is unique in New Zealand fashion and take it to the fashion stage I think it could be breath-taking.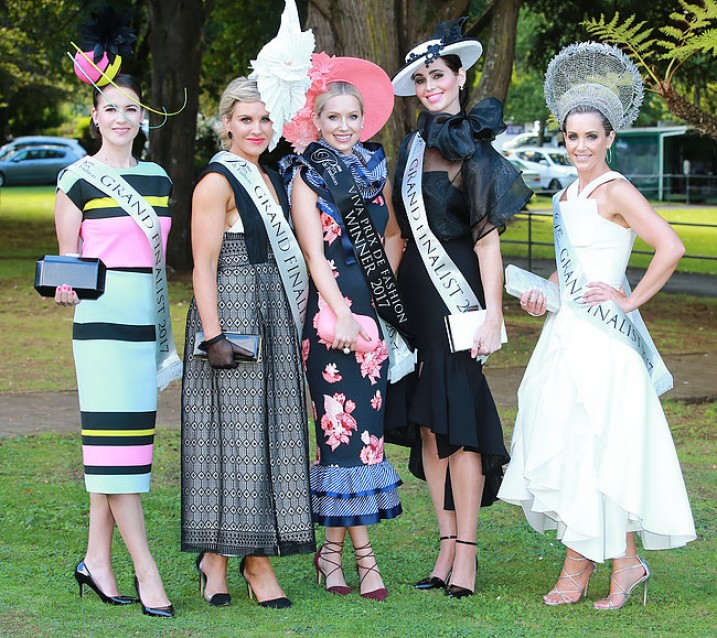 What is The Ned Prix De Fashion?
The national fashions in the field final, this competition is open to women-only and has a winner-takes-all prize package valued at more than $20,000.
There are two ways to earn entry into The Ned Prix de Fashion (2 March) - either win one of the selected regional fashions in the field competitions held over the 2018/19 season or earn one of the 'on-the-day' pre-qualification spots as part of the Hawaiian Airlines Fashion Qualifier.
How to enter
You can enter the Hawaiian Airlines Fashion Qualifier and Hawaiian Airlines Menswear Award at Ellerslie on the day before 1.00pm (gates open 11.00am) in the fashion marquee t, between the Ellerslie (white) Stand and the Pop-up Globe

All entrants must be aged 18 years or over (ID will be required for those entrants who look under 25 years) & competition terms & conditions apply
The rumours are true; Vodafone Derby Day is black and white
Following in the hoofprints of traditional Derby Day events across the globe, black and white takes centre stage and racegoers are encourage (although not strictly required) to dress to the style theme. Don't worry if you're planning entering the day's fashion competitions wearing colour – judges are looking for the vert best outfit, no matter what colour it is.
Fashion not your field?
Never fear, there is plenty of non-fashion-related raceday action. Vodafone Derby Day is due to welcome a four-legged celebrity by the name of Gingernuts. If that beautiful ginger isn't enough to get your heart racing, the combination of high-stakes races (with the $1,000,000 Vodafone New Zealand Derby as the headline act), explosive popping corks of Moet & Chandon, and a performance from frontman of the legendary Exponents – Jordan Luck – are sure to..
Sell-out area The Enclosure, which made its debut last year, is returning on Barfoot & Thompson Cup Day, plus there's a super-cool Stella Artois pop-up happening on the public lawn, the race with THAT amazing trophy – the $500,000 Barfoot & Thompson Auckland Cup will be run- aaand the track will most definitely come alive with the sound of thunder thanks to the inaugural running of the Auckland Clydesdale Cup..
Tickets are selling faster than a horse on a hotplate so you're not going to want to delay securing your tickets to both days here.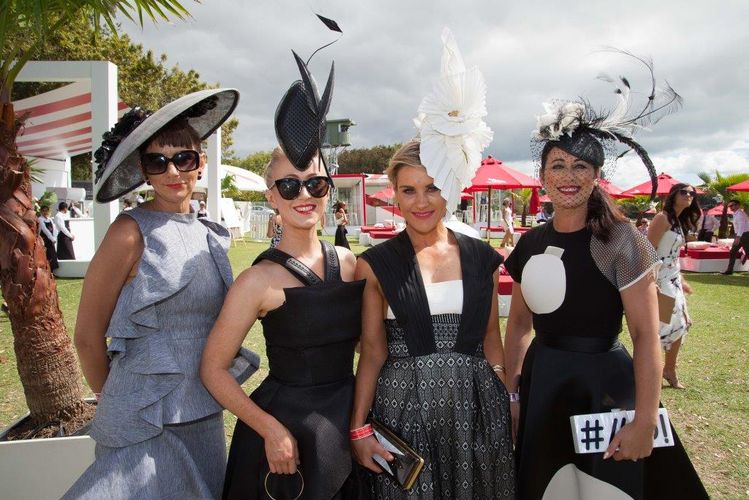 Hospitality Hot-Spots:
Vodafone Derby Day – Saturday 2 March
Cuvee: (link to: https://www.ellerslie.co.nz/tickets-dd-cuvee)
A space for those seeking a stylish & lively Derby Day entertainment option, Cuvée is one of the most-coveted areas on course.
Including endless amounts of delicious food (you're going to have to see Ellerslie's seafood buffet to believe it) & an ALL DAY beverage package, this is the kind of place we like to be.
What's more, Jordan Luck is performing live in here after the last race and, while other racegoers can come in & soak up his set, being here already definitely saves yourself a walk across the racecourse in those killer heels.

Barfoot & Thompson Auckland Cup Day – Saturday 9 March
Socialising at the races more your thing? The Enclosure is the place for you. It's fashionable, it's playful, it's bustling and it's the place to be.
Start the party off right with a drink on arrival, whet your appetite with mouth-watering goodness from The Enclosure's exclusive pop-up food vendor and enjoy the company of mates at Ellerslie's end-of-summer party.
Then, after the last race, keep the fun going with your mates & others from the day at the official after party in Cuvée.