The best wine matches for every picnic
Dust off the picnic blanket and prep the chilly bin, it's time for a picnic! While spring is prime picnic season every year, given the current climate, they're more pertinent than ever with outdoor bubble gatherings providing an opportunity to finally catch-up with friends.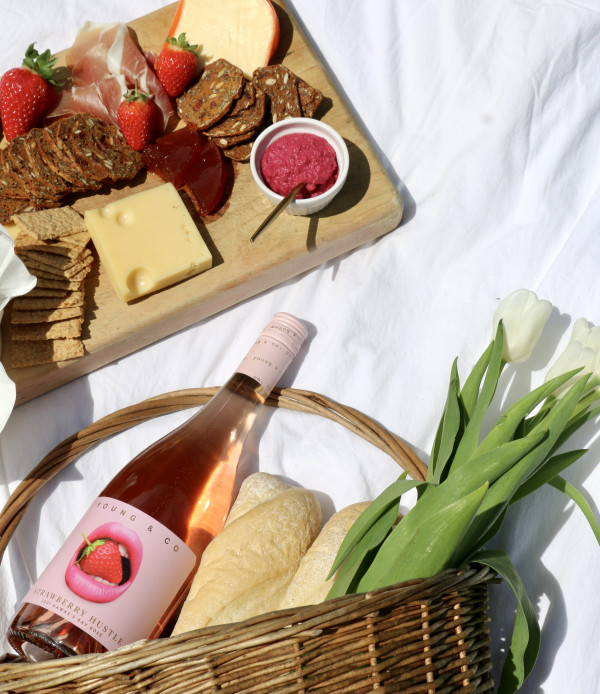 You've scouted an idyllic picnic spot, ordered the catering from a local eatery (kudos for supporting local!), but there's one element you've neglected to give careful consideration: the wine. Picnics are all about great company, great food, and of course, great wine. Often it's a matter of a last-minute dash to grab a bottle, but there's actually an art to selecting the perfect pour to accompany your carefully curated spread. But it need not be complex!
The key to successful wine-food pairing for outdoor dining is simplicity. The casual setting and mood calls for wine that mirrors the same vibe. Enter Young & Co. Renowned for not taking itself too seriously, just like your picnic party, the tongue-in-cheek brand is the ideal picnic companion.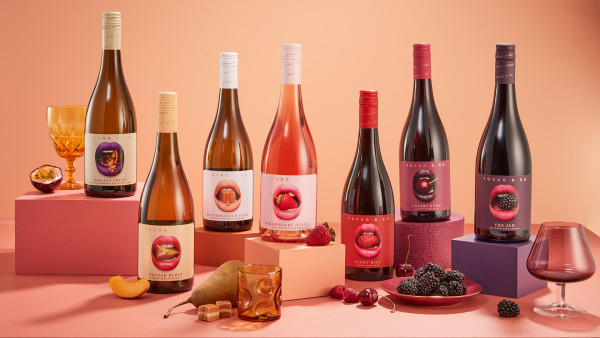 Below, with the help of Young & Co, we've pulled together a guide to picking the perfect wine for every picnic. An elegant fusion of flavour and fashion,Young & Co is wine with flair designed to embrace the hero taste characteristics of every varietal. If all else fails and you're on the run, discover the most versatile wine of them all below for every occasion.
Best match for a BBQ picnic: Young & Co Cherry Bomb French Pinot Noir
If you're serving hamburgers, steak, barbecued ribs, or beef, a heavier wine will hero the flavours. The taste of raspberry and cherry in Young & Co's Pinot Noir will linger long after your sip and effortlessly balances the sweet and savoury elements of BBQ grilled meat.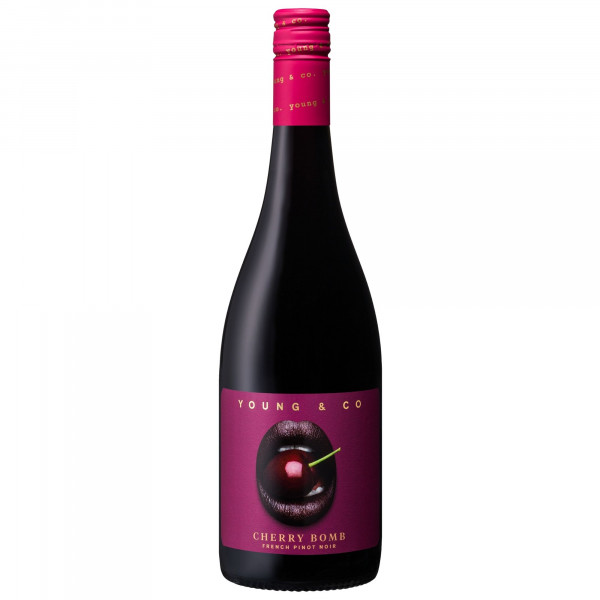 Best match for a beachside seafood picnic: Young & Co Butterscotch Bliss Californian Chardonnay
Chardonnay's subtle nature is easily overwhelmed by strong flavours. You want mild and subtle flavours - nothing too spicy, too pungent or too acidic. Chardonnay pairs beautifully with fish and seafood. Everything from sushi and baked white fish to clams and mussels, will hero the notes of chardonnay. The Young & Co Chardonnay brings on a tantalising experience. Baked apples, toasty oak, spice and poached pears are the basis of this sensational wine, perfectly paired with a summer beachside seafood picnic. The Young & Co Sauvignon Blanc also leans beautifully to the saltiness of seafood, particularly oysters or prawns.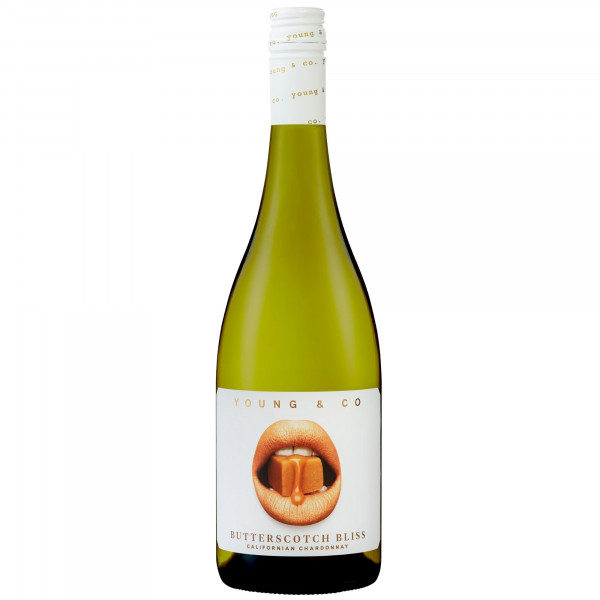 Best match for a charcuterie board picnic: Young & Co Nectar Burst Hawke's Bay Pinot Gris
Cured meats like prosciutto, serrano and lighter hams have a sweet-and-salty balance, which pairs well with wines that have sweet fruit and plenty of acidity. Young & Co's Nectar Burst Hawke's Bay Pinot Gris provides a delicate hint of pear and stone fruit that creates a crisp finish, and pairs effortlessly with the sweet and salty flavours of a charcuterie board.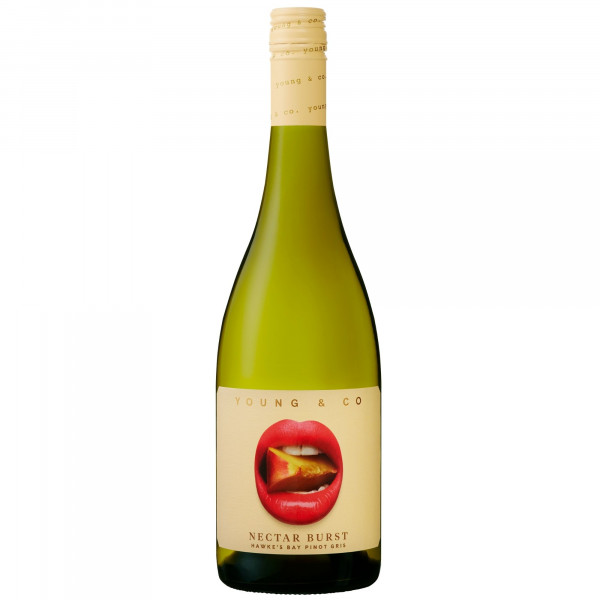 Best match for a cheeseboard:
Want your picnic to be next-level impressive? When it comes to cheese and wine pairings, it gets a little more granular. To make it simple, as the wine experience should be, we've broken it down into four groups.
Goat Cheese: Sauvignon Blanc
Goat cheeses tend to be a bit of a blank canvas, and therefore the earthy and tart nature can be elevated by the citrus and mineral notes found in Young & Co's Passion Crush Marlborough Sauvignon Blanc. This sensational wine leaves you with a zingy fresh fruit finish, a reminder of the luscious acidity that the hero fruits passionfruit, grapefruit and pineapple create.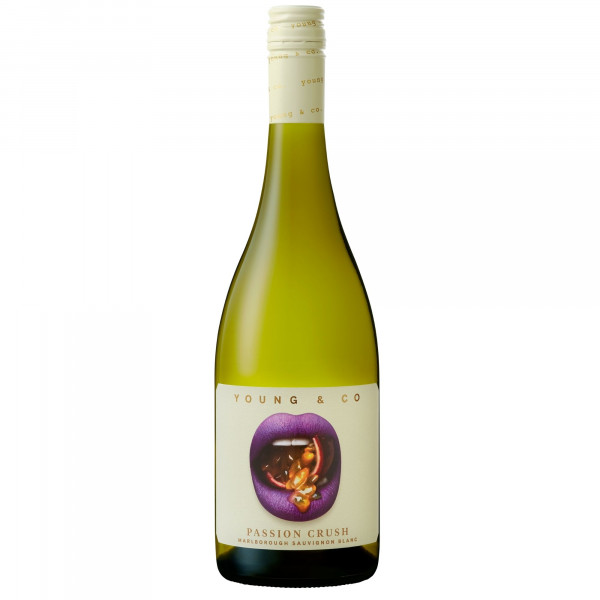 Hard Cheese: Shiraz


Hard cheeses like parmesan, cheddar and pecorino, are best paired with a bolder red wine like Young & Co's

T

he Jam McLaren Vale Shiraz. With your typical hard cheeses, they have a bitter yet slightly sweet and nutty flavour. This, when paired with the Shiraz consisting of dark plum and blackberry and hints of sweet oak and spice, will perfectly balance the palate and bring out the subtle sweetness of the cheese.


Cheddar: Chardonnay
Young & Co's Butterscotch Bliss Californian Chardonnay complements delicious, buttery cheddar cheese. With the rich and creamy flavours of toasty oak, baked apples, poached pears and spice, and the sharp taste of the cheddar, the contrasting flavours will make for a harmonious cheese and wine pairing


Italian Cheeses: Pinot Gris


The exquisite flavours of mozzarella and other mild Italian cheeses can be brought to life with Young & Co's

Nectar Burst Hawke's Bay Pinot Gris

. The silky texture of the Pinot Gris, accompanied by the dense and creamy cheese, are bound to elevate any antipasto platter.
Best match for EVERYTHING: Young & Co Strawberry Hustle Rosé
Now for the most versatile of them all! Young & Co's lively Strawberry Hustle Hawke's Bay Rosé offers a strawberry and melon flavour that will cater to practically every picnic. Whether it's with a rich and creamy brie, focaccia and hummus, or the bubbles cutting through the creamy texture.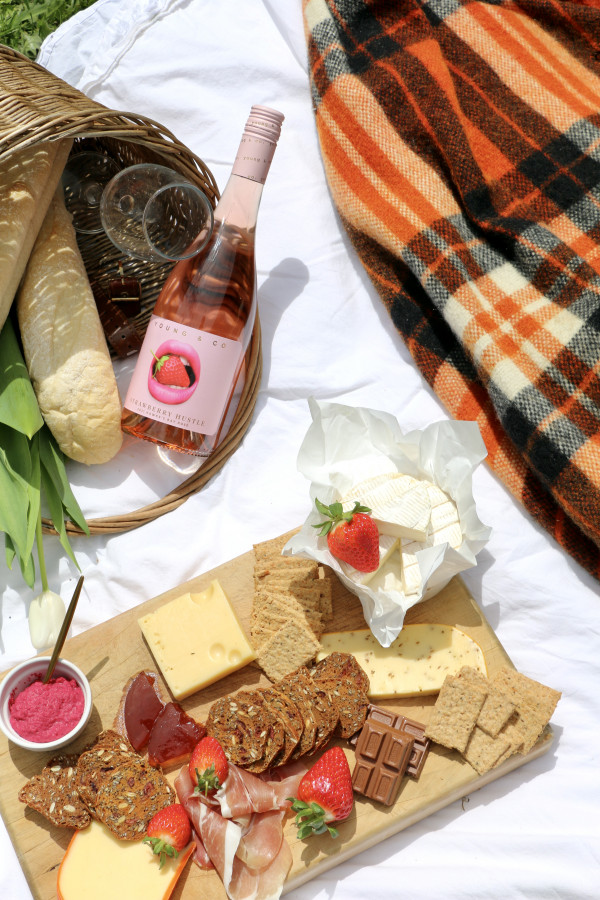 Remember, this is just a guide to point you in the right direction. Like fragrance, wine is personal and part of the fun is experimenting with flavour pairings. Go forth and create your own picnic perfection catered uniquely to you (and your bubble). Happy picnicking!