Fang: the Sichuan culinary blessing we didn't know we needed
From the unparalleled power couple behind Winona Forever and Hello Friends and Allies (among others!) comes an imaginative new eatery on an entirely new tangent. I am proud to introduce Fang, the Sichuan 'flavour grenade' that blew me away!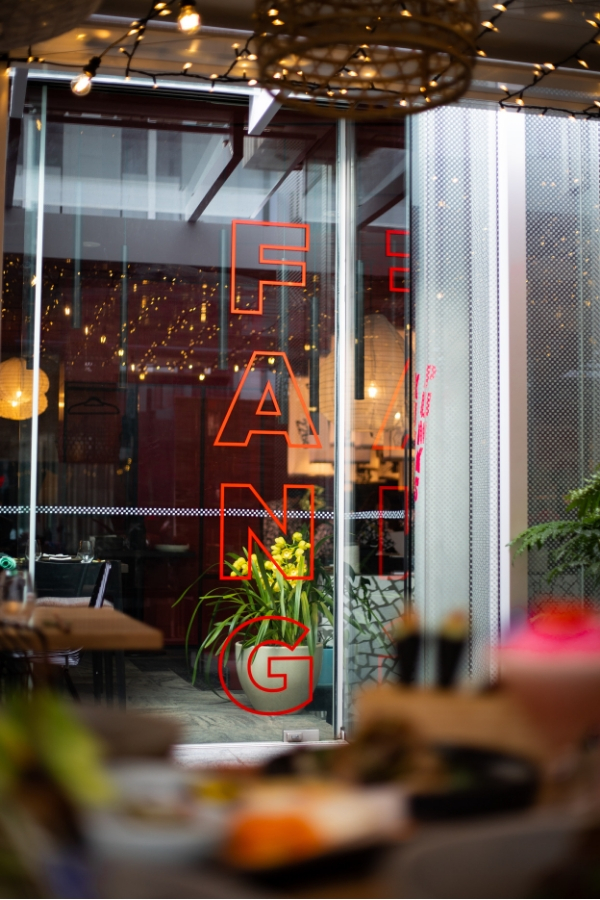 Francesca Mazza and Aaron Carson have made a rip-roaring jump into the Auckland food scene; Fang is their fifth (yes, FIFTH) opening in the past year, as well as their first foray into the restaurant world after several well-received cafes. Given the new territory, they could be forgiven for perhaps not delivering to quite the same standard, but in my humble opinion, Fang is their greatest and most exciting accomplishment yet.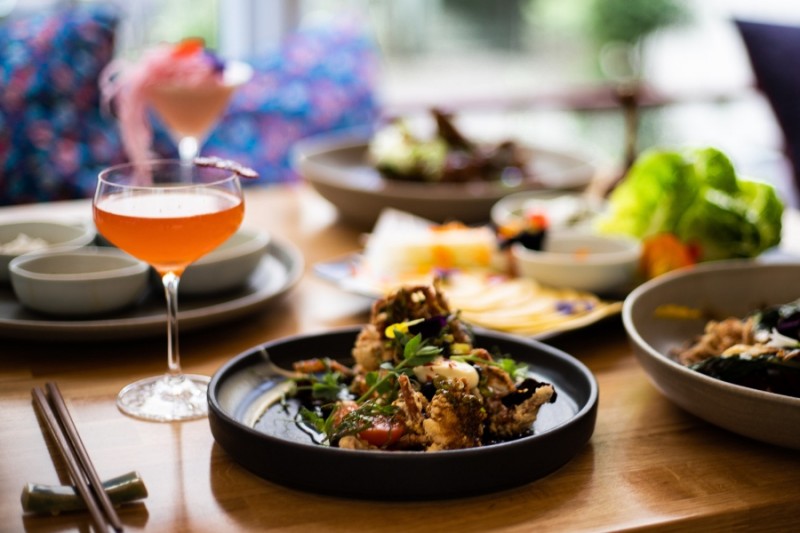 Fang greets you with an idyllic outdoor courtyard, ideal for balmy nights over cocktails with friends. You could go no further and still have a wonderful experience here. But venture forth; step into the punk-esque indoor space and appreciate a whacky yet sophisticated atmosphere completely unique to Fang! In true Fran-and-Aaron fashion, there's an intriguing pop-culture story driving the establishment. Huge pop-art murals by renowned artist Ant Sang adorn the walls. The art is captivating in aesthetics alone, while bringing a surreal dystopian future to life. Renegade, totally badass namesake chef Fang is appalled by the governmental mandate that the population must live solely on gruel, so she is on what I believe is one of the most noble missions of them all: to liberate flavour for the people.
And liberate, Fang has. Sichuan cuisine is rapidly growing in popularity in this fine city, but most offerings don't do the intricate Sichuan flavour profile justice. Fran tells me about long dinners with close friends from the region, where Aaron and herself were privy to the 'real deal'. "We just had to do it," says Fran. Along with their highly regarded head chef Josh Choi (of Kimchi project, Cibo and The Grove) and their team of talented Yum Punks, all have worked tirelessly to ensure no such faux pas is made here. Their hard work has paid off; the menu boasts a fascinating mix of share plates infusing the originality of the Yum Punks with Sichuan tradition. The menu showcases genuine flavours while catering to the taste of the Parnell patron, and that, my friends, is no mean feat.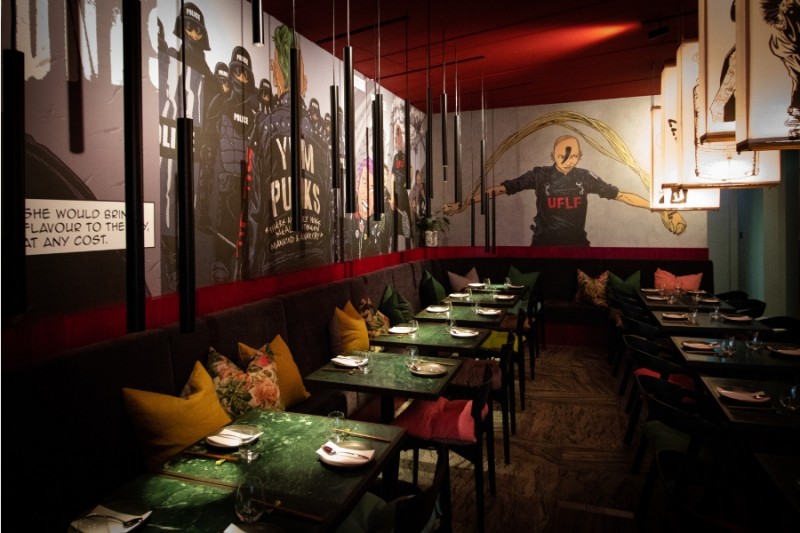 I was fortunate to attend the soft opening here a week ago, and have never seen a new restaurant run so seamlessly. The staff are chatty, attentive and clearly comfortable in their new workplace - a testament to Fran and Aaron as employers - and the whole place looked great. The pop-Asian quadrophenia concept is woven into a sophisticated space, with several defined dining areas depending on your group. Join the rows of smaller tables and watch the chefs work their magic in the open kitchen, or lounge on cane chairs and people-watch near the entrance, hide away in intimate booths next to a window overlooking the whacky, cosmic light installation in the bowels of the building (there's unicorns, too!) or relax in the spacious courtyard. Catching up with Fran a week later, it's awesome to see the entire space already running like a long-standing, well oiled machine. She is positive and energetic, and clearly is capable of taking on any of the speed bumps that come with a new establishment.
After studiously researching the menu before the opening, I thought I knew what I was in for, but had forgotten one of the key elements of Fran and Aaron's unique brand of hospitality - the impeccable, colourful presentation of their dishes (reference: Winona Forever Instagram). It's so much fun photographing food when you've got such exciting colours and refined components to work with, and each dish looked almost (almost) too good to eat.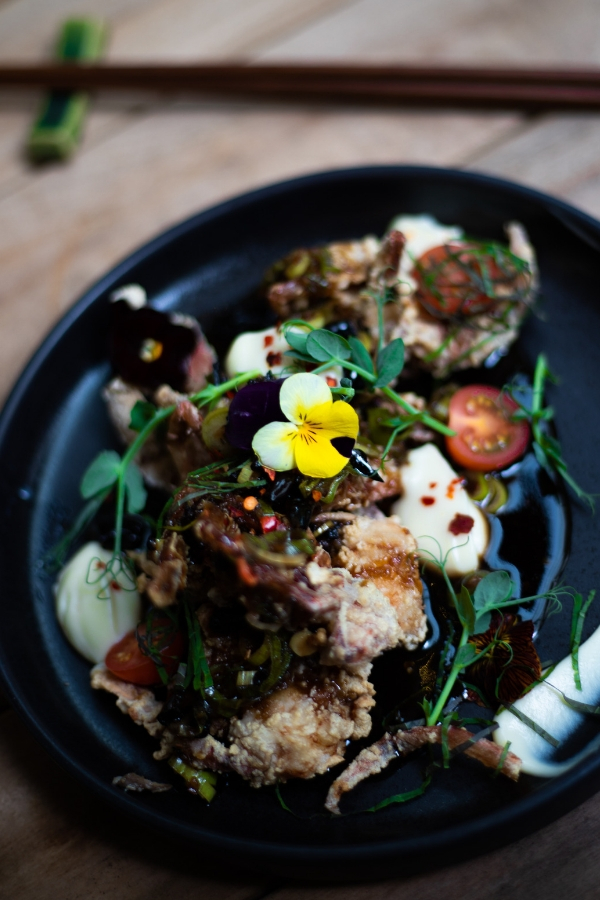 Soft-shell Crab.
But indeed we ate, for the sake of my readers of course. The overarching flavour profile across the menu is rich and delicate, with sweet and salty undertones in the spices, along with that pleasant slight mouth-numbing feeling induced by Sichuan pepper. The uniquely presented salmon tartare is a surprising combination of textures; smooth avocado puree and salmon juxtaposes with the crunch of the nori cones, and the dish looks awesome. The ox tongue!! My god. This was by far the highlight for me, mainly because it was so unexpected. I would have never ordered this off the menu, and it's moments like these where you realise you should almost always let the restauranteurs choose for you.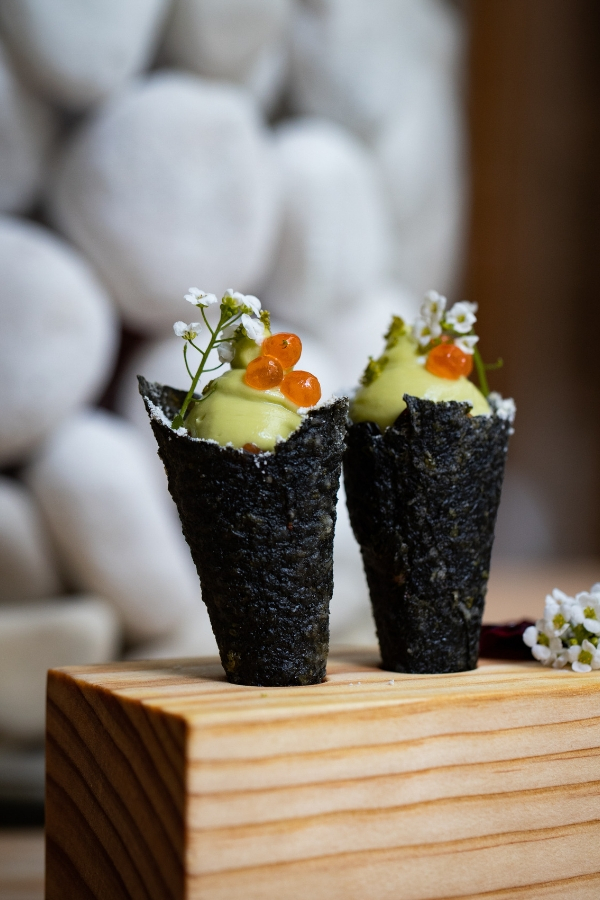 Salmon Tartare.
Pork belly is to me what controversy is to Kanye West; I just can't get enough. Fang happens to offer a 10 hour braised pork belly with confit garlic; I actually refused to share this dish and I have no regrets. Apart from the fact that Fang has made most other pork belly pale in comparison, meaning I have less chances in the world to be truly happy (unless I keep coming back). Also, I don't care if vegetables aren't your thing - get the roasted cauliflower and prepare to be converted. Honestly, every dish was awesome; soft-shell crab, YES, bang bang chicken, YES, seafood fried rice, YES, the steamed black buns, YES, Mapo tofu, YES YES YES. I'm feeling a little overwhelmed with happy food memories reminiscing and may have to take a break.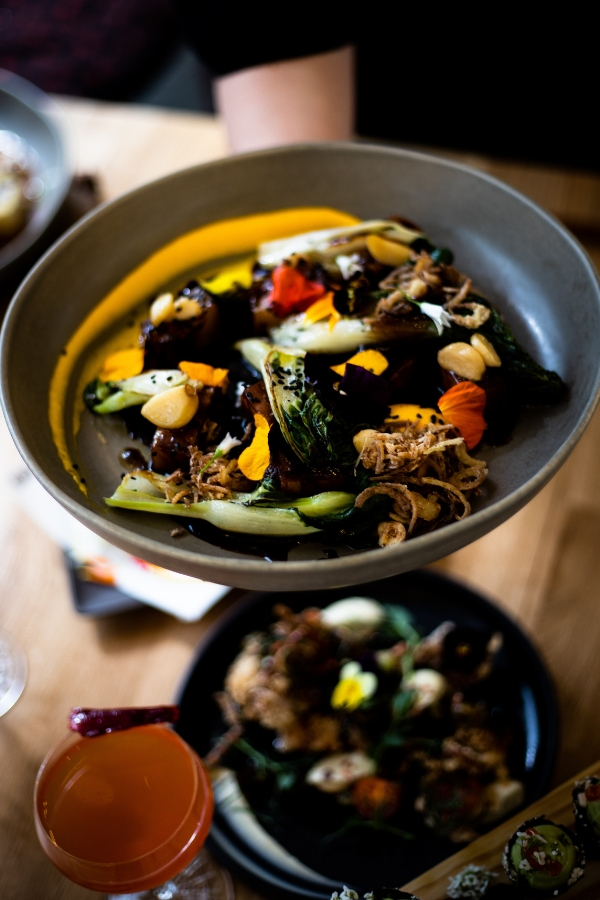 10-Hour Braised Pork Belly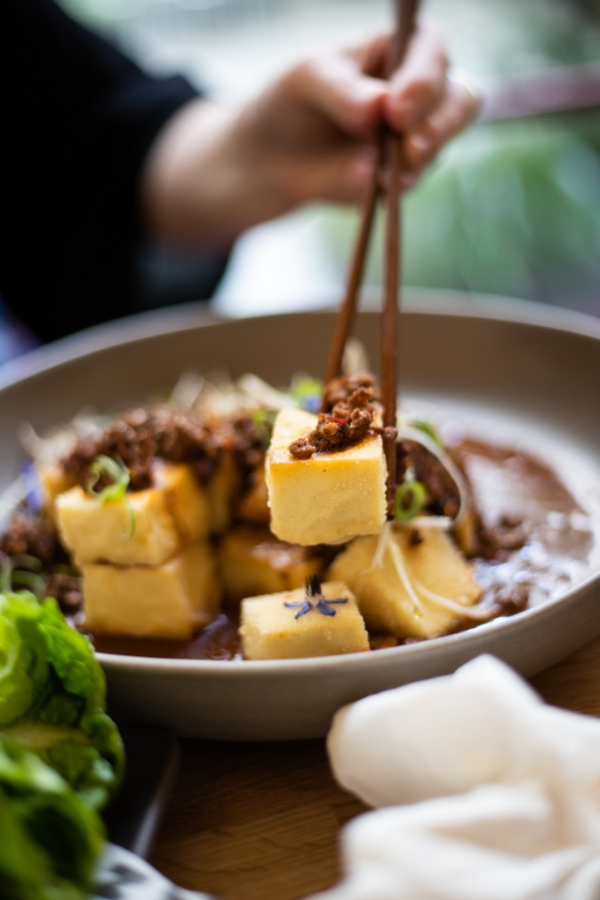 Sichuan Mapo Tofu
Phew, ok, I'm back. Let's talk drinks. Mixologist Fabritzo Candioni has curated a dangerously good beverage list; great tap beers (Panhead Supercharger, my love, thank god you're here), a carefully considered wine selection, and one of the most unique cocktail lists I ever did see. You know how sometimes bartenders try to make a whacky drink and sure, it's different, but it's not actually that good? Not at this fine place. The 'Pink Fang', topped with fairy floss, is a delicate blend of strawberries and cream infused vodka, liquor 43, lime and cranberry juice. It's sweet, but not overwhelming. And as yours truly has an ongoing love affair with gin, 'Mr Yum's Kiss' (Tanqueray 10 (yessss!), Plymouth Sloe Gin, lime and coriander) definitely had me coming back for seconds.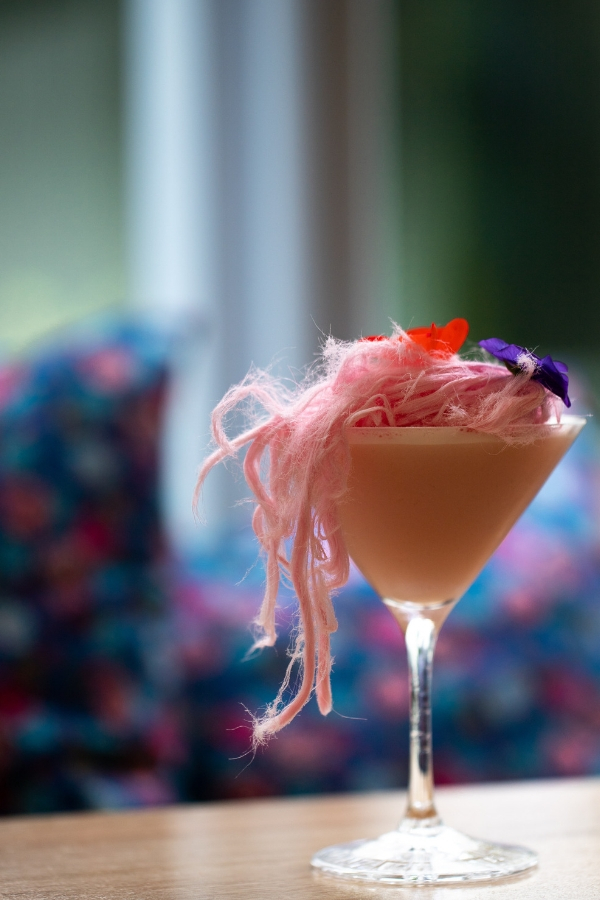 The Pink Fang.
This article was significantly longer than I intended but I just can't stop talking about this place. Fang is a welcome, diverse addition to the Auckland food scene, and will see many happy customers enjoying wonderful food and imbibing in an imaginative, vibrant space. Fran and Aaron, and all their Yum Punks, deserve a standing ovation for the quality and creativity of Fang.
Fang
Geyser Building, 100 Parnell Road, Parnell (right behind Winona Forever!).
Open Wednesday-Sunday, 11.30am until late
Imagery: Tim Emms and Annabel Bonnor