Celebrate 250 Years with Veuve Clicquot 
World-renowned Champagne House Veuve Clicquot is celebrating its 250th anniversary with an unveiling of its exclusive collection, "THE ICONS," showcasing the House's most emblematic objects re-edited sustainably and each telling a part of Veuve Clicquot's story.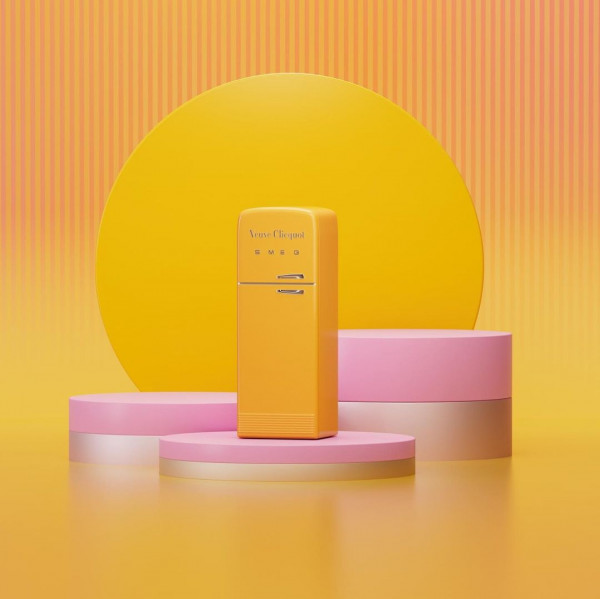 The Clicquot Fridge - a mini-fridge redesigned in collaboration with SMEG
The Clicquot Fridge is a daring chill box with a design inspired by the refrigerators from the '50s and released in both the signature Solaire yellow and rosé pink. In collaboration with SMEG, the design has been re-edited and is now plastic-free and constructed with recyclable tin, with a removable wedge made from 100% sugarcane waste so that it can be upcycled. Did we mention it also keeps your bottles chilled for up to two hours?
The Clicquot Fridge is exclusive to Smith & Caughey's Queen St and Smith & Caughey's online store. Champagne lovers can also view the full-size Clicquot Fridge currently on display at the heritage department store before stepping into the iconic Solaire yellow Veuve Clicquot Pop-up champagne bar located on level 2.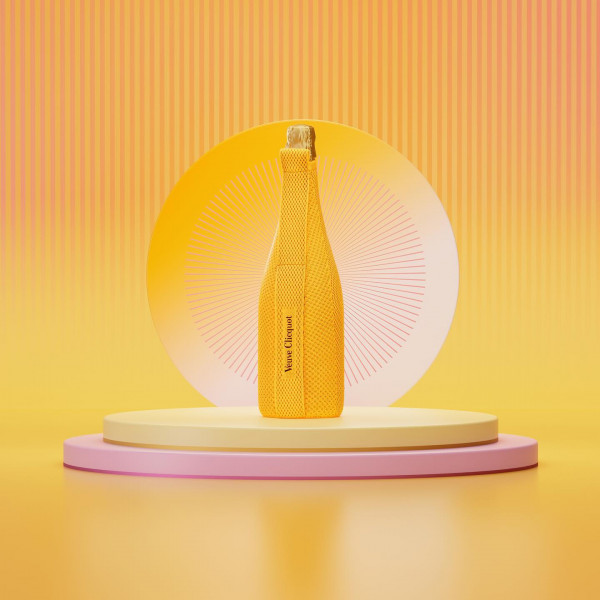 The Clicquot Ice Jacket - in collaboration with Central Saint Martins, University of the Arts, London
Launched in 2004, the Clicquot "Ice Jacket" is inspired by a diver's wetsuit and is described as a perfect representation of the balance between design, innovation, and haute couture. Composed of 100% recycled plastics, the House collaborated with Central Saint Martins college of art and design to create this one-of-a-kind jacket to keep your champagne cosy and chilled for up to 60 minutes. Available in both Solaire yellow and rosé pink, exclusive to Glengarry Wines.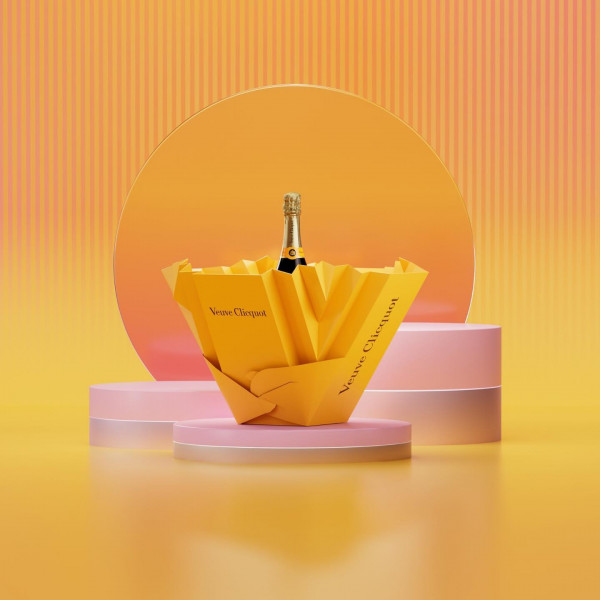 The Clicquot Ice Box
Selected as one of the 100 most iconic objects selected to represent French design internationally, the Clicquot Ice Box embodies the creativity behind Veuve Clicquot and is made from FSC-certified cardboard with an inner, waterproof layer composed of 70% recycled materials. Reusable up to ten times and easy to carry around, this is the perfect beach companion for your summer season, exclusive to The Good Wine Co.