24 hours of luxury at The Hotel Britomart
Looking for a luxury jaunt away but haven't banked up enough annual leave to depart the country? We have the perfect option for you. Remix Digital & Lifestyle Editor, Nina was recently picked up by a private chauffeur and transported to The Hotel Britomart for 24 hours of pure indulgence and luxury at their world-class Landing Suites in Auckland's downtown Britomart district.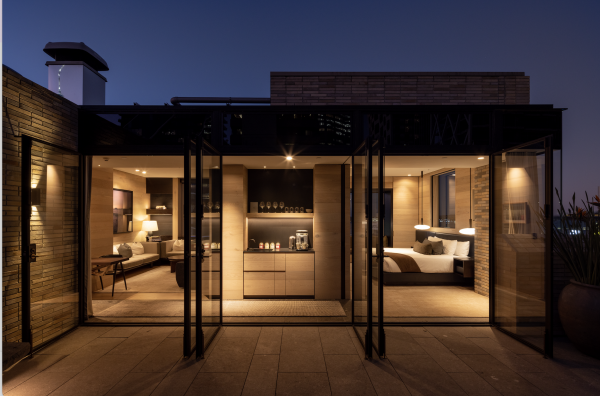 If you're after the ultimate, curated luxury stay package, The Hotel Britomart's Landing Suites are an absolute must-book experience. The Landing Suites are a world-class bookable experience designed with the utmost attention to detail and personally curated to suit your individual needs. Each of the five suites are named after bays at The Landing in New Zealand's Bay of Islands, a sister property to the hotel also designed by Auckland's Cheshire Architects.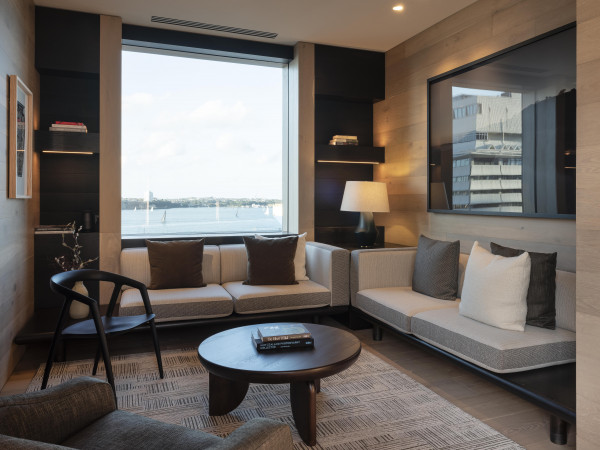 I was lucky enough to stay at The Wairoa Suite, which boasts stunning views of the glittering Waitemata Harbour from the lounge area, where you can curl up and read a book from the small library of New Zealand novels available in the suite. The rooms feel personal and welcoming, like the beautifully appointed residence of an absent friend. Soft, built-in sofas offer the perfect nook to snuggle up with your significant other, while the lighting technology assures your personalised comfort, with a panel on the wall designed to be able to block out the sun or give you a blackout blind option. The timber-lined rooms are full of thoughtful touches, such as hand-made vases by local ceramic artists, beautifully tiled bathrooms and a deep bathtub made for two. Artworks by Russ Flatt and Kieran Scott hang in The Landing Suites. These were a result of a special commission that involved the duo travelling to The Landing and capturing their separate perspectives on these memorable landscapes.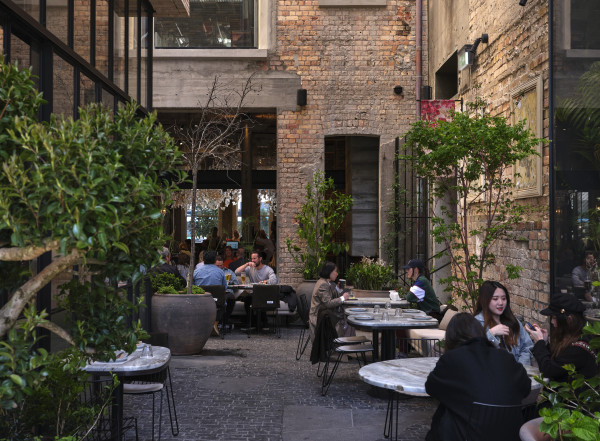 Our curated staycation package included a decadent spread of some of the hero snacking dishes from sustainable seafood restaurant, kingi, such as the blue cod wings and green-lipped mussels, accompanied by a bottle of one of New Zealand's finest reds waiting for us upon arrival. A 24-hour private concierge service was also available to us for any other needs we had while at our stay.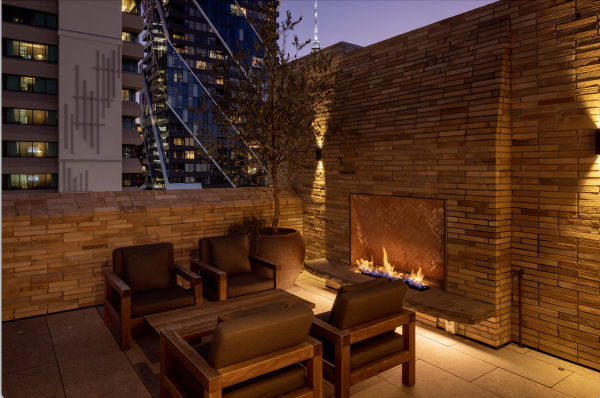 Breakfast the next morning was perfectly timed with the weather, clearing to sunny skies. Our menu selections were delivered to our room so we could enjoy a moment of peace on the terrace of our suite before being chauffeured home again in style - a special touch available to all guests of the hotel embarking on their own Landing Suite experience.
The Hotel Britomart is the perfect excuse to get away for a mid-winter break and luckily for you, The Hotel Britomart has a very special deal. Slip away for a sophisticated inner-city sojourn in one of the Landing Suites at the Winter Retreat rate for stays of two nights or more – available until 30th September 2023.