A Remix review of dinner meal kits from Hello Fresh
Check out for yourself the tasty convenience of HelloFresh with our Remix discount code HELLOREMIX
The age old problem… what to make for dinner. This question has plagued human beings since supermarkets were introduced back in 1930. Overwhelming choices and complex recipes has lead to demotivated chefs in the home kitchen. With convenient deliveries of easy and delicious meals, HelloFresh takes care of planning and shopping so you can focus on the fun. Remix Local Editor, Amber Baker, was lucky enough recently to try out a HelloFresh dinner box with three quick and easy meals for the week…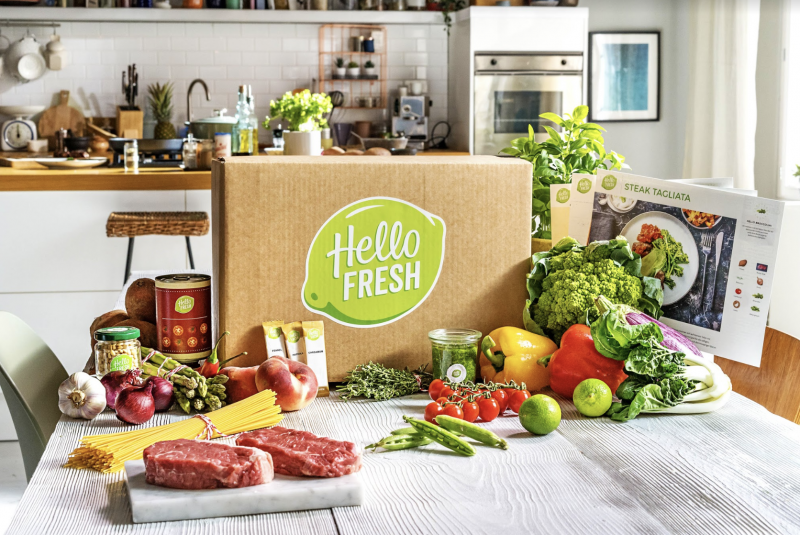 I need to make it very clear that I am no chef. My patience and creativity at the end of the working day is zero and I am constantly bored of my regular 'go-to' recipes. I literally find ways to avoid the supermarket so I don't have to faff around the aisles, frantically googling what quick and healthy recipe I can make while maintaining my sanity. Enter HelloFresh. My doormat never looked better than when this big beautiful brown box was perfectly perched on top of it.
Upon opening the box like a mad-woman, I was surprised and relieved to see the fresh produce and meat were not only carefully placed in freezer bags but they were also already grouped together as per each meal recipe in their own 'kits', thus making my life 10 times easier already. The meal kits came in three convenient paper bags, containing three nutritionally balanced recipes using seasonal farm fresh ingredients.
With a large archive of recipes, HelloFresh gives customers the ability to choose their favourites or creative new dishes. I had Chicken & Creamy Peppercorn Sauce, Speedy Pesto & Bacon Farfalle and a Seared Lemon-Pepper Beef dish. Being a die-hard pasta fan, the farfalle recipe was my first victim. Considering I butcher most dinner meals due to mere frustration with confusing recipes, it was such a relief to read through the HelloFresh recipe steps and actually understand what needed to happen and when. The steps were even simple enough that I had time to scroll through Instagram.
When the meal was ready a short 25 minutes after prep began, it was all but devoured in seconds. I loved how all the ingredients were high-quality and fresh, the food flavoursome and the ease of creating the dish had essentially made my night. For the first time in months I actually enjoyed cooking - I felt unstoppable. The remaining two meals later in the week only furthered my love affair with HelloFresh. They were simply delicious. The convenience is just like nothing else, and with the flexibility to choose a schedule and plan that suits your lifestyle - it's a no-brainer. Whether you're cooking for two or feeding a whole hungry horde, you can choose from classic, vegetarian or family friendly recipes, then select how many meals you need and for how many people. You can also pause your deliveries, change your order details or modify your HelloFresh plan anywhere you go.