Remix sits down with Chanel West Coast
As American rapper and MTV Ridiculousness star Chanel West Coast readies her next album, she opened up to Remix about what to expect, including a very unique homage to film legend, Sharon Stone.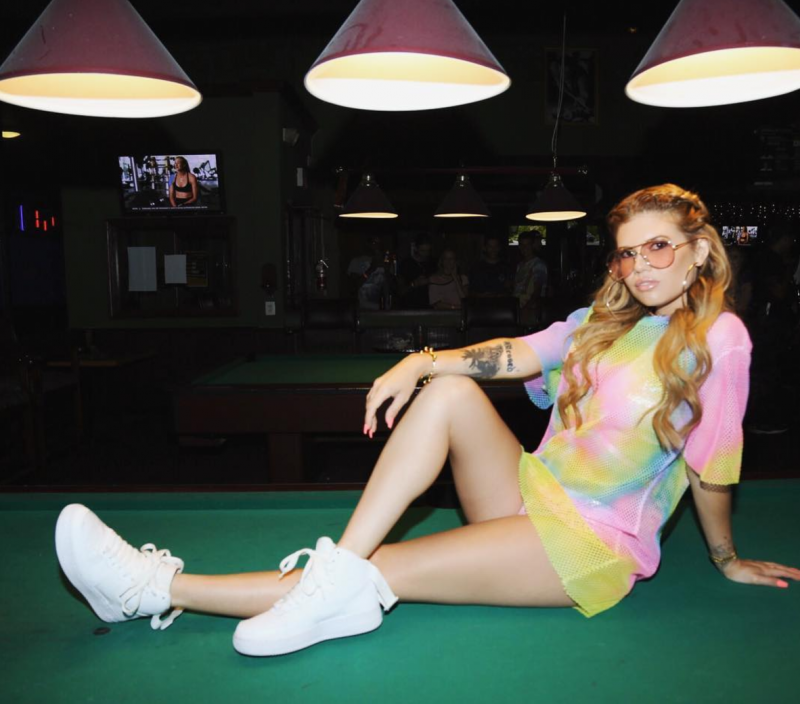 You're a lady of many talents - rapper, singer, songwriter, artist, actress and model! What are you currently working on?
I'm currently working on my album and I have a couple of music videos in the works. Two of them are going to be dropping soon, which will lead up to the album I'm going to be dropping right after.
One of the singles is called 'Sharon Stoned', right? Tell us about that track.
I was at the studio one day and I didn't really know what I was going to write about. It was one of those days I wasn't in a sad mood or a happy mood. We took a break for a second to clear our minds, and we put on the TV in the studio and the movie Casino was playing. I'm a huge fan of the movie, it's one of my favourite movies, I love Sharon Stone, she's one of my favourite actresses. I was smoking a joint when my producer looked over at me and made a little joke, saying 'Oh look you're Sharon Stoned'. I was like 'Oh my god that's a song right there'. I had heard a beat he played a little bit earlier and told him to put that beat back on. Next thing the hook 'Sharon Sharon Stoned, Sharon Sharon Stoned' took shape and the song was born.
Amazing! Does that mean she's going to feature?
I can't really say for sure yet. She definitely knows about the project and supported it when she first heard about it, she wanted to be a part of it. But yeah, there's a lot of great things that are going to be coming out in the video, so I don't want to give away anything.
Epic, that's cool. So she's obviously had many iconic looks. What would be an iconic Chanel West Coast look?
That's a great question. I've done lots of different looks; I'm not the type of person that likes to really stick to one type of style. I like to experiment with fashion. I would say when I started out on TV, I always wore my hair long, straight, and blonde with a backwards hat. I feel like that's my most memorable look.
What designer brands are hanging in your closet? What brands do you like to wear the most?
Oh man, there's a lot hanging in my closet, and in every closet in my house. I love Balmain, absolutely love Balmain, I love Alexander Wang, I love Gucci. I mean, I love all the high-fashion designer brands but I also love streetwear brands like Married to the Mob, Dimepiece. I like the funky online side like Dolls Kill.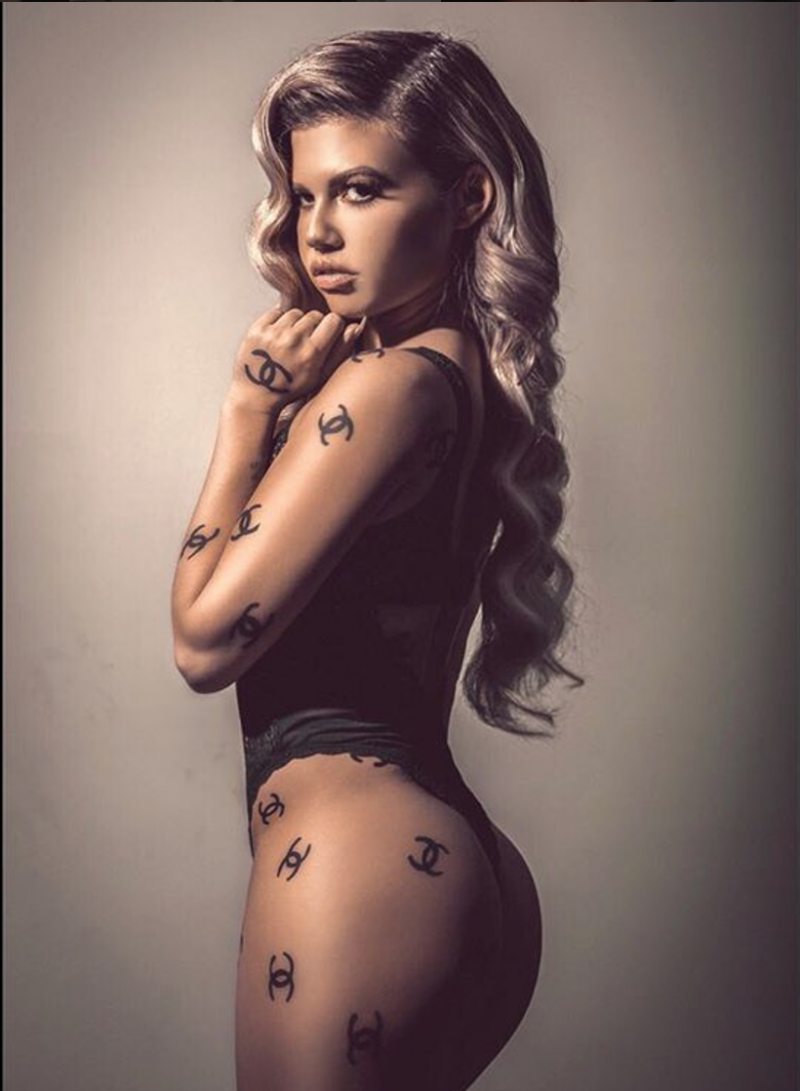 I've noticed you like to change up your hairstyles quite a bit?
Yeah.
How do you manage that? Is that quite easy for you to do, or do you have a glam squad that follow you around and change it up for different outfits?
I mean, when I switch up my hair it's a wig, if I had dyed my hair all these colours I'd be bald by now. My hair is very fragile and soft so it breaks easy - I'm trying not to put as much heat damage on it. That's what I learned by using wigs - when you wear a wig you're not putting any heat damage on your real hair, your real hair is just braided underneath it. That's been a big part of getting my real hair to grow back really long and beautiful again. I think I just damaged it so much from styling and everything. That's why I'm like let's just switch it up and do wigs all the time, and it's really cool too because I can change my hair colour, I can change my hair length - one day I can be short and blonde and the next day I can have long purple hair, you know. I just like to do that, it's really fun and saves your real hair from a ton of damage.
Good point. Your dad was a DJ, right?
Yeah, in New York City.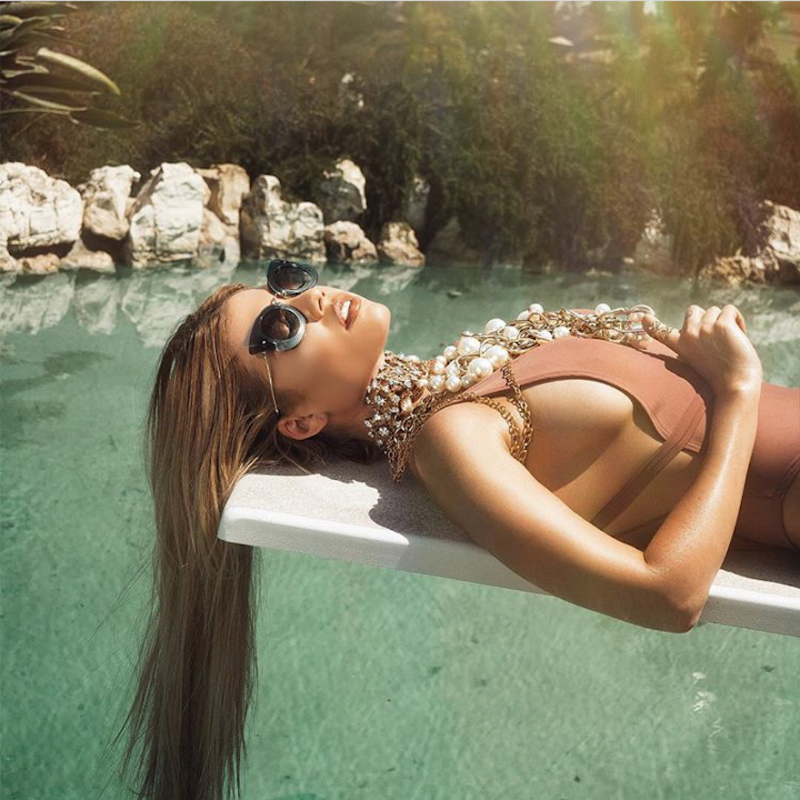 Do you credit him for your love of music or did you discover it on your own? How did you get into music?
I definitely got into it first because my dad. It's a really long story, but basically my dad has lived in New York since I was born. My parents met in New York and hooked up there, but my mum moved to LA when she was pregnant with me and I was raised here. I discovered music on my own; my mum's a huge music fan as well and she always had tons of friends and bands always around us growing up. I was singing and dancing since I could walk and talk, so my mum put me into ballet and hip-hop dance and singing classes. She had me involved in all these different performing arts things and that's where I really got a love of music and performing. Then every time I'd go visit my dad, he'd obviously have to work, so there'd be jobs where he'd have to take me with him. I don't know how he did it, I don't know if it was legal in New York, but I'd go to work with my dad when he would DJ at clubs and parties. I remember as a little kid I was so fascinated by it - I always wanted to get up and perform with him.
It's so funny you say that, I was just about to ask you what your earliest memory of partying was, but it sounds like it was probably with your dad tagging along to work?
Yeah, it definitely was.
That's epic, not a bad way to grow up.
It was fun, I liked it. There's not a lot of kids that can travel that much as a kid, and going back and forth to see my dad in New York. I remember New York City always looked like this city of big dreams and wonder. Obviously I grew up in LA and Hollywood, and there's tons of famous people here and stuff, but there's something about New York and its energy, it motivates me.
You've collaborated with a lot of hip hop's finest. Who did you love working with the most?
That's a tough question.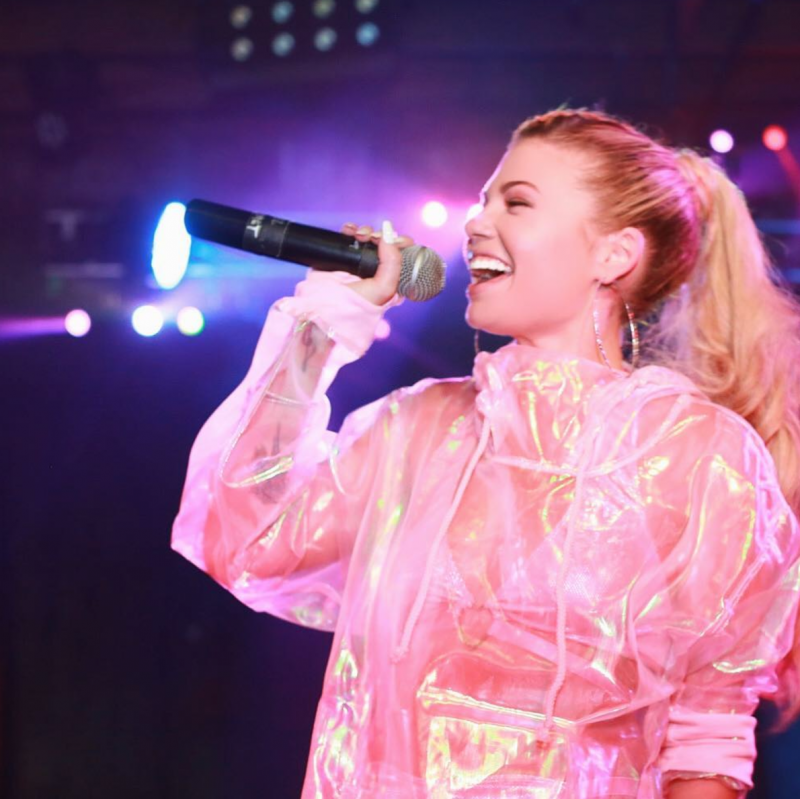 Yeah, you have to pick favourites.
I know, it's hard. I guess French Montana was definitely one of my favourite people I've worked with. Snoop Dogg was one of my favourites too, but we didn't end up getting to do a music video together. With the song French and I did, we ended up doing a music video together for it. He was always such a supporter of my music from when I first met him; he was just a pleasure to work with. Rappers can have a lot of requests, and be showing up late a lot, but French is not like that at all. He's the most professional, dope person ever.
Good on him. Who would you love to collaborate with in the future then?
Definitely Drake. I don't know if there's some weird conspiracy trying to keep me away from him, but I have so many friends who are friends with him and I was affiliated with Young Money before. I just feel like it's crazy I have not been in a room with him yet and been able to just vibe with him and talk music. I'm dying to work with Drake, he's one of my favourite artists. I think it's going to end up happening soon though, because I know a billion people who know him and somehow I always miss Drake's parties.
You have to make that happen!
I know! Or often I'm out of town or something, you know what I mean. Somehow I always miss him, but I know I'm going to come across him and link up with him.
You're gonna have to slide into his DMs.
I don't know, I don't really try that, I'm not really a big DM-er, but maybe that's what I need to do!
You're very well known for having an infectious laugh, so what's something that never fails to make you laugh?
Everything makes me laugh. Babies doing funny cute things always make me laugh. I love kids and any time we have clips of kids on Ridiculousness doing goofy stuff. Those really 'grown up' kids that act very adult-like always make me crack up.
So what other projects do you have coming up in 2019?
You can expect to see a lot of new music from me, new music videos. I'll be touring later in the year, and you can obviously expect to see me on Ridiculousness quite a bit. There's going to be a couple of new seasons this year alone, so there will be a lot of new episodes of Ridiculousness. I'm also working on a couple of side projects, starting to develop my own docu-series, which we're going to be filming when I'm touring.
Amazing, that's so exciting. Whereabouts are you touring?
In America. I can't do long tours because of all the filming that I do, so it's more like doing gigs for a month straight, then I go back to filming again. It's really hard for me to do long, two-or-three month tours, because I'm filming every other month, so it gets a little hectic.