A Fiji itinerary like no other 
Fiji is open for happiness and awaiting your arrival as we speak. Just a three-hour flight from Auckland and four hours from Christchurch or Wellington, this little piece of paradise not only brags pristine beaches, mouth-watering cuisine and the finest hospitality around the globe - Fiji is the perfect luxury destination for those who are in need of an experience of a lifetime.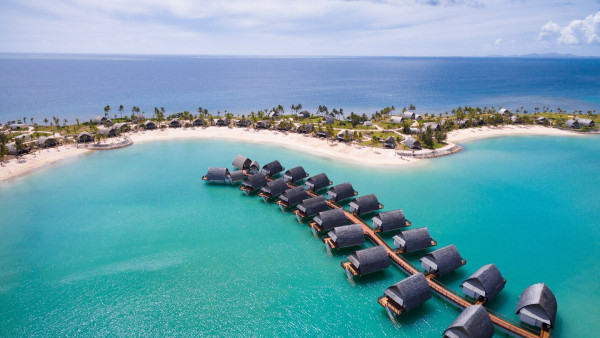 Fiji has so much to offer when it comes to adventure, cuisine and accommodation and this hit list of options is only the beginning. Ahead of Remix Founder, Tim's trip to the islands, we asked you to choose his itinerary for days spent adventuring, nights wining and dining and of course, a healthy dose of relaxation. Here's the rundown on all the options you had a say in.
Where to stay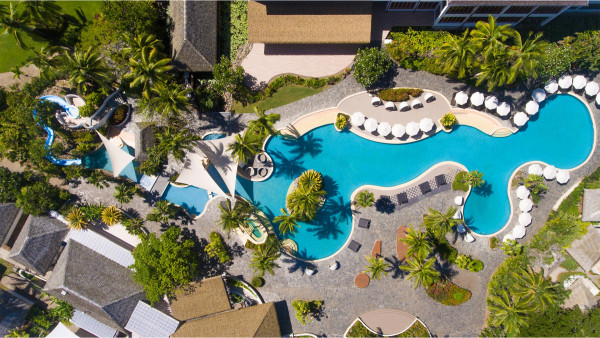 Sofitel Fiji Resort & Spa, Denarau Island
If the lagoon-style pool wasn't enough to sell you on this luxurious resort maybe the swim-up cocktail bar will? Open to all ages, the Sofitel Resort and Spa on Denarau Island is the perfect family getaway. However, if you're looking for a little time away from the kids, this resort is also home to the Waitui Beach Club which is an adults-only sanctuary, complete with day beds and endless ocean views.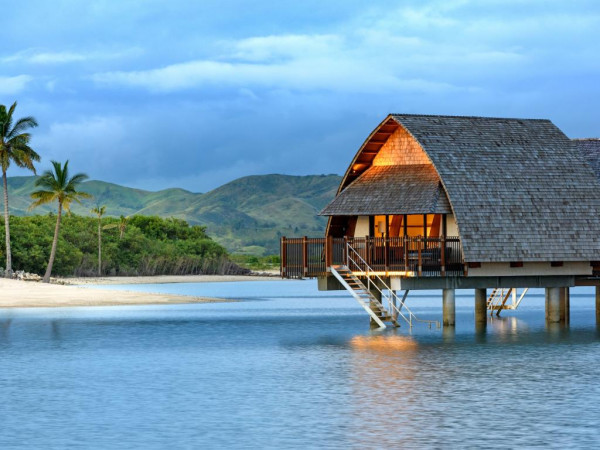 Fiji Marriott Resort, Momi Bay
Escape to Fiji Marriott Resort Momi Bay, where tranquil waters and relaxation await. Situated on the western coast of Viti Levu in Momi Bay, this 5-star resort offers everything you need to relax and unwind. With the option to spend your days lounging on lagoon beaches, swimming in one of the three pools or relaxing at the hotel spa, the Marriott Momi Bay Resort is exactly what the doctor ordered. Oh, did we mention that each guest room has views of the ocean or lagoon from every window?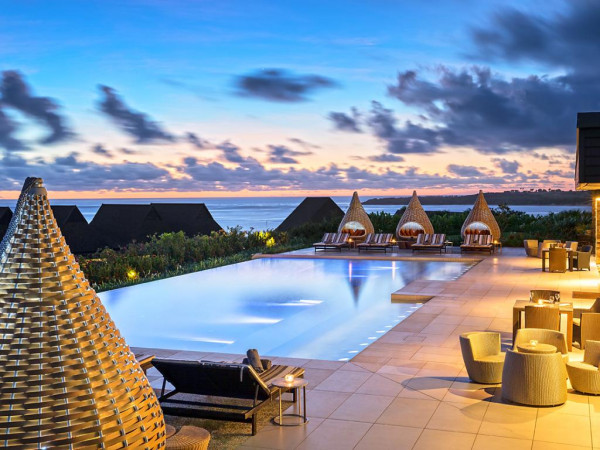 Intercontinental Fiji Golf Resort & Spa
Nestled amongst 35 acres of tropical gardens, Intercontinental Golf Resort and Spa boasts one of the most beautiful settings Fiji has to offer. Located along picturesque Natadola Bay on Fiji's main island of Viti Levu and protected by a reef that creates an aqua-blue ocean-facing lagoon, Natadola Beach has recently been voted one of the most perfect beaches in the world. Welcoming guests of all ages this particular resort will have you experiencing all Fiji has to offer in the most luxurious way possible.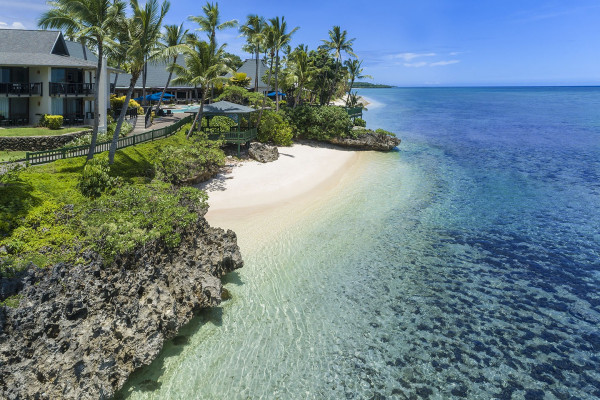 Shangri-La Yanuca Islands
Located on the private Yanuca Island, Shangri-La Yanuca Island offers the essence of an exclusive island hideaway, however, is conveniently connected to the mainland by a causeway. The 442 ocean view guest rooms take their inspiration from a traditional Fijian village featuring rich elements of local culture and nature. With 5 dining options to choose from and 3 bars all located right on the waterfront, Shangri-La Yanuca is one of the most jaw-dropping stays in the world.
Where to eat…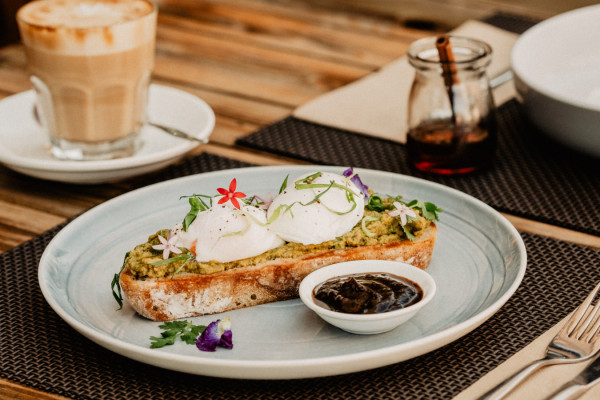 Kanu by Lance Seeto
Based in both Nadi and Suva, Lance Seeto delivers a unique and contemporary dining experience using natural ingredients and traditional techniques. Chef, Lance Seeto has submerged himself in the Pacific way of life, history and communities for the past decade. His cuisine is a fusion of flavours and reflections of his travels and experiences. This restaurant is a must-try for anyone visiting.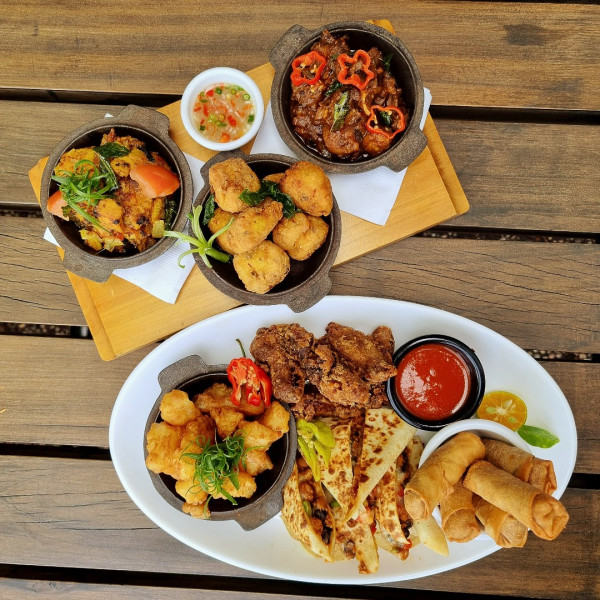 Cantina's Bar & Grill
Nothing beats a bar and grill except for a bar and grill right on the waterfront. Serving up local interpretations of Mexican classics and drinks, you won't leave disappointed. Soak up the nautical environment and spend the whole afternoon relaxing and enjoying Mexican cuisine.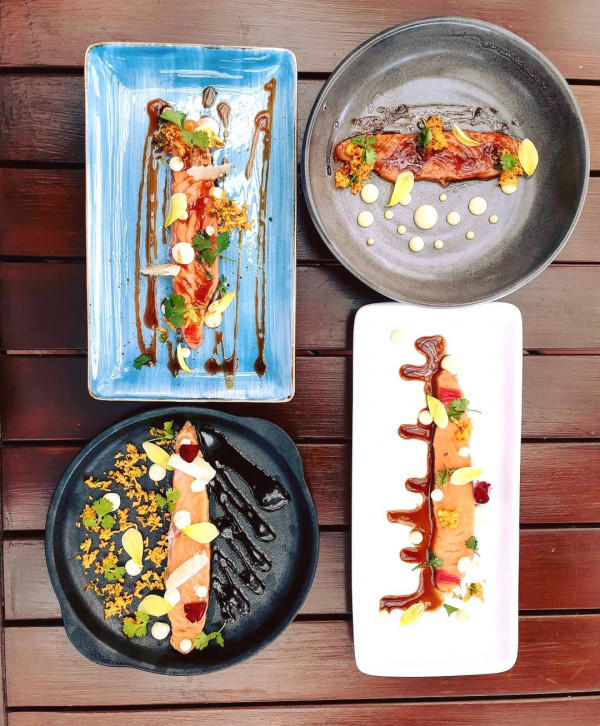 Island 619, Sheraton Fiji Golf & Beach Resort
This may be the newest dining spot on the block but it certainly doesn't seem that way. Classed as Fiji's largest restaurant, seating over 300 guests at any time, this is the perfect place to go with a big group or simply with your significant other. Located in the beating heart of Fiji, the newly renovated Sheraton Fiji Golf & Beach Resort. Home to five live cooking stations all equipped with a specialist chef, whatever you're craving, you'll be able to get it here!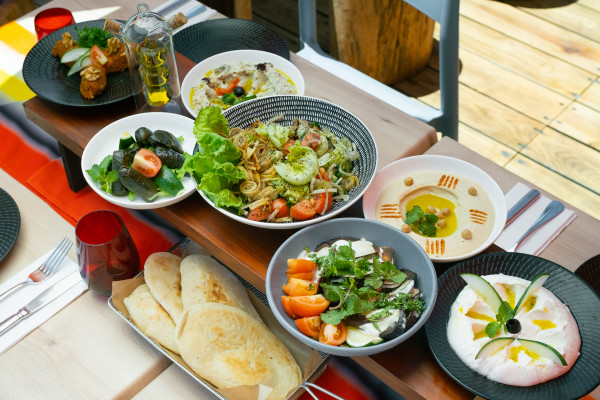 Byblos - Taste of Lebanon
After a morning on the beach or in the pool, Byblos - A Taste of Lebanon is the perfect way to finish off an island day. Watch the sun go down and enjoy authentic Lebanese cuisine which will transport you to Lebanon while in the heart of Fiji.
Where to play - Adventure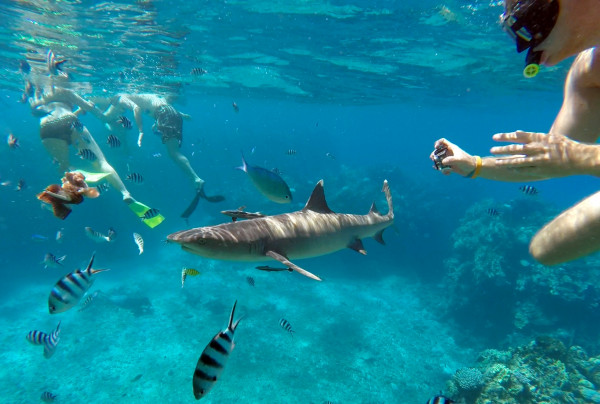 Snorkelling with Sharks
Sharks have been beating their chests about being apex predators for far too long. Show them who's boss (well, the reef sharks at least) by immersing yourself in Fiji's shark snorkelling scene and letting them know you're here to be mates. Dive locations dotted around Fiji's islands are as plentiful as they are spectacular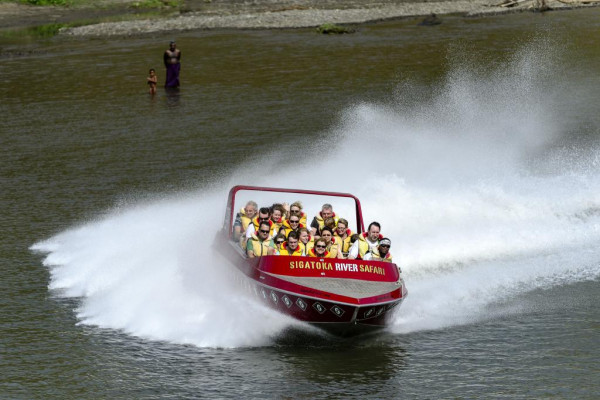 Sigatoka River Safari
Fiji's leading river safari is a must-do for all international or local visitors looking to get a glimpse inside the lives of a local. On top of being an experience like no other, a portion of the ticket price goes directly back to the local villages to help them with various developments including water projects, electrification, telecommunications, installing concrete footpaths, and education and health initiatives.
Ecotrax
EcoTrax is an experience not to be missed. Ride along previously used sugar cane railways in mounted tandem bikes called velocipedes and soak in the sights. The hot tourist attraction has a zero-carbon footprint, ensuring that the bikes are 100% powered by solar, in turn reducing their footprint and creating small-scale businesses in the villages along its tour path. The final destination of your ride will leave you at a pristine, white sandy beach with a picnic made from fresh local produce as a special arrival treat.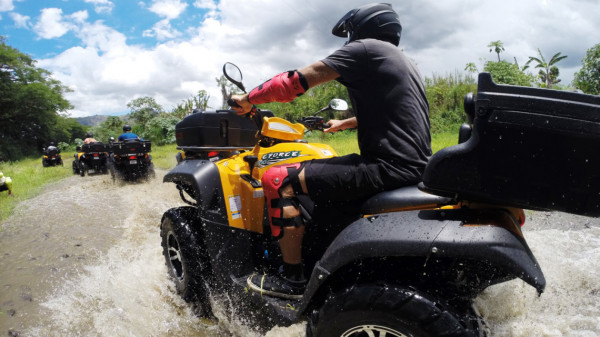 Go Dirty Tours
Looking for something even more adventurous? Then Go Dirty Tours Fiji is for you. Take a two-seater quad bike throughout Fiji's diverse terrain and uncover beautiful landscapes off the beaten track. From remote forests, villages, waterfalls, mud baths or hot springs, this tour is worth its weight in gold.
Where to play, on the water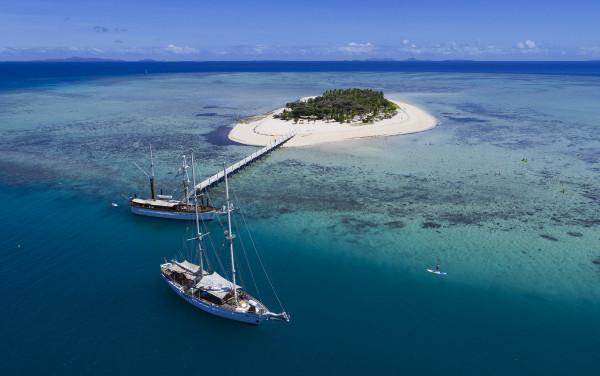 Captain Cook Tivua Day Trip
Fully immerse yourself in the beauty of the Pacific with this specially curated day trip. Designed to showcase the very best Fiji has to offer, enjoy great food, spectacular scenery, friendly people and the opportunity to be as active or laid back as you want.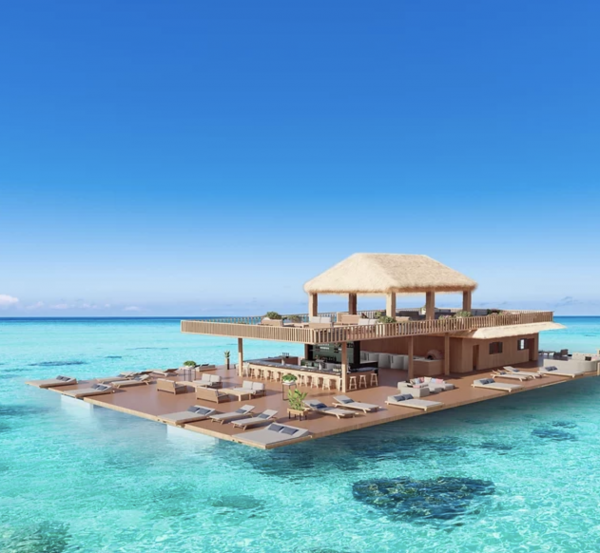 Seventh Heaven Platform
With two large decks of sun Loungers and an International Bar / Restaurant at your fingertips, Seventh Heaven Platform sounds more like a dreamscape than a reality. Relax in the sun with a cocktail or an ice-cold beer and enjoy freshly prepared meals right from the kitchen. After dining, dive the pontoon for a relaxing swim to cool down or see the underwater world with a snorkel. Seventh Heaven is Fiji's newest floating platform allowing you to swim out to the nearby sand cay for a beer on the sand in the middle of the ocean.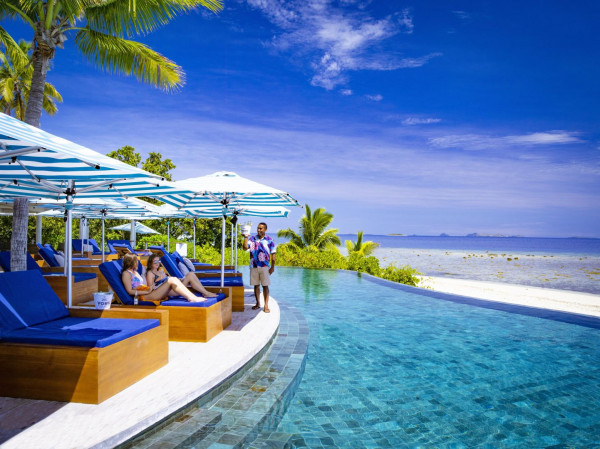 Malamala Beach Club
Malamala Beach Club is the world's first beach club located on its own island and it's as luxurious as it sounds. With the option to book a beachside cabana complete with butler service, it's really a no brainer as to why you should add this to your wishlist. Located just 25 minutes from Port Denarau, Malamala Beach Club also offers an infinity pool with water sports, cocktails and decadent meals.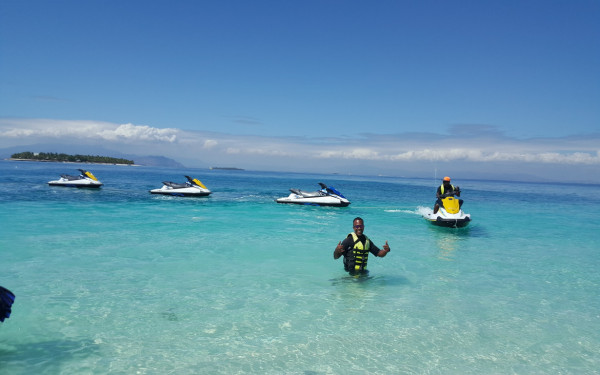 Jet Ski Safari
When it comes to water sports there's nothing quite like a jet ski adventure. Explore the waters around Fiji's Port Denarau or visit the islands nearby and get up close and personal with Fiji's infamous blue water abyss.
Add some romance...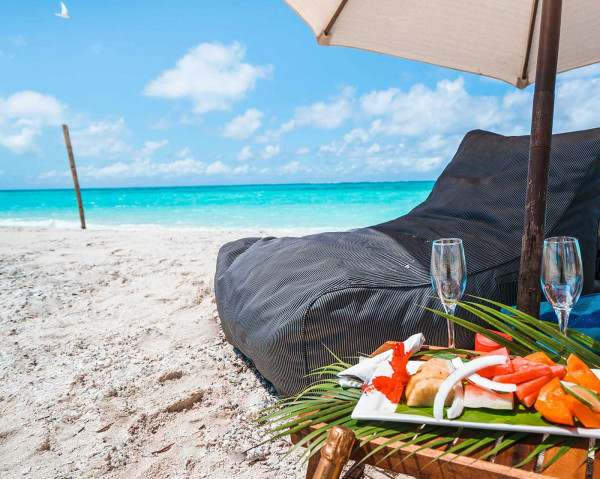 Sand Cay Picnic
If having a romantic picnic lunch on a deserted, powdery white beach sounds like you then Sand Cay Picnic is a must-do. Just a short 7-minute boat ride from Royal Davui you'll find the iconic backdrop of the Sand Cay in the Beqa Lagoon. Pop a bottle of your favourite wine and relax for the day because after all, you are in Fiji!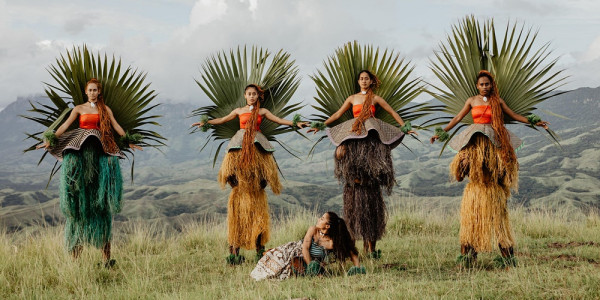 Vouhub Cultural Night
Offering a first-of-its-kind entertainment hub in Fiji, Vou Hub is where you get to experience arts, culture and activities at its very best. Experience live performances and interact with Fijian performing artists in a natural Fijian setting. Vou Hub performers come from the most internationally toured dance company in the Pacific – the acclaimed Vou Dance Fiji. This experience is like no other when it comes to authentic Fijian culture.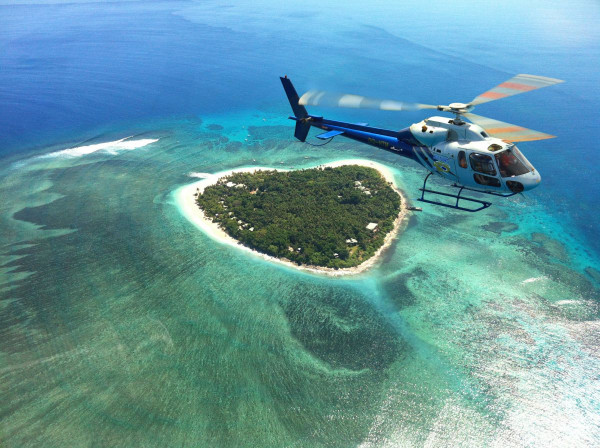 Heli flight over Fiji's heart-shaped island
Helicopter tours are no doubt at the top of the list for many, but a tour over one of the most breathtaking sceneries in the world, that's a big yes from us. Departing from Denarau Heliport, tour over the heart-shaped island of Tavarua complete with pristine coral reefs, white-sand beaches and tropical forests.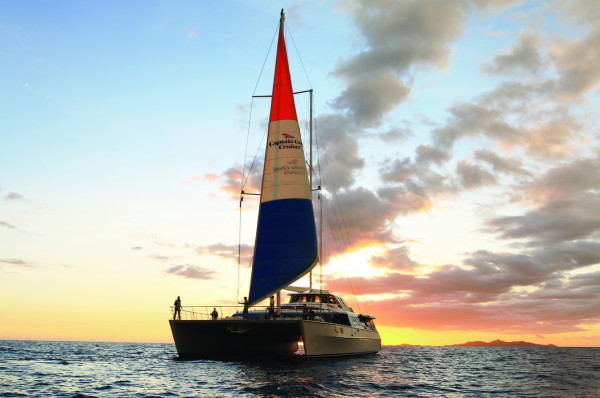 Captain Cook Sunset Dinner Cruise
Welcome aboard the Fiji One, Fiji's most prestigious charter vessel and one of the largest sailing catamarans in the Southern Hemisphere. Sit back and relax with a complimentary welcome drink and take in the spectacular views, while a team of local chefs prepare a sumptuous tropical buffet feast from fresh local ingredients. Cruise amongst the magnificent Mamanuca Islands and enjoy traditional Fijian entertainment, including the song and dance Fijians are famous for.