The world of Versaceoplis
We're all in need of a new world, free of global pandemics and travel restrictions, and in the new spring-summer 2021 Versace collection, Donatella transports us to her own world of Versaceoplis. Full of vibrance and pop the new ready to wear collection takes our attention away from our own realities that have at some points of this year not been so corresponding to Versaceoplis. Versaceoplis offers us optimism and sheds a positive light on the future, which often has felt peculiar and disorderly.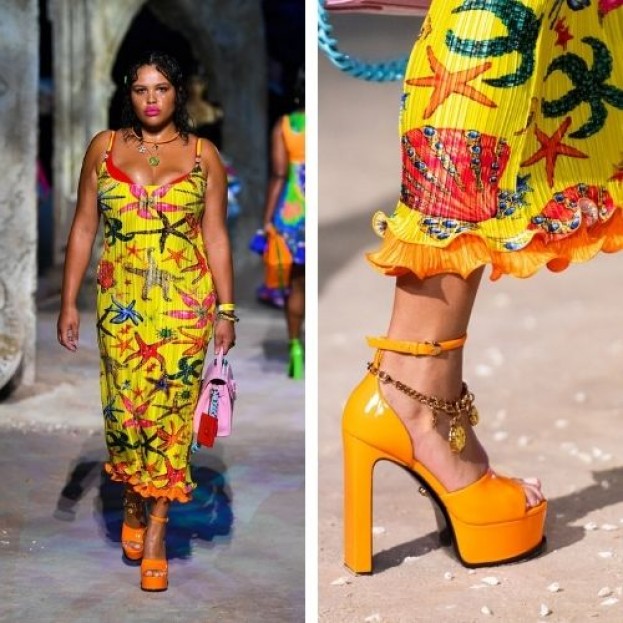 The fashion show was delivered virtually and set in the underwater ancient ruins of Atlantis, to symbolise that the old world belongs in the past with each model representing a citizen of the ancient city who is rebirthed into the new world in the form of starfish, coral, and seashells. With many motifs drawn from Giannis 1992 collection, Versace spring 2021 range was full of hues of luminous blues, vibrant orange, and pops of pink and yellow.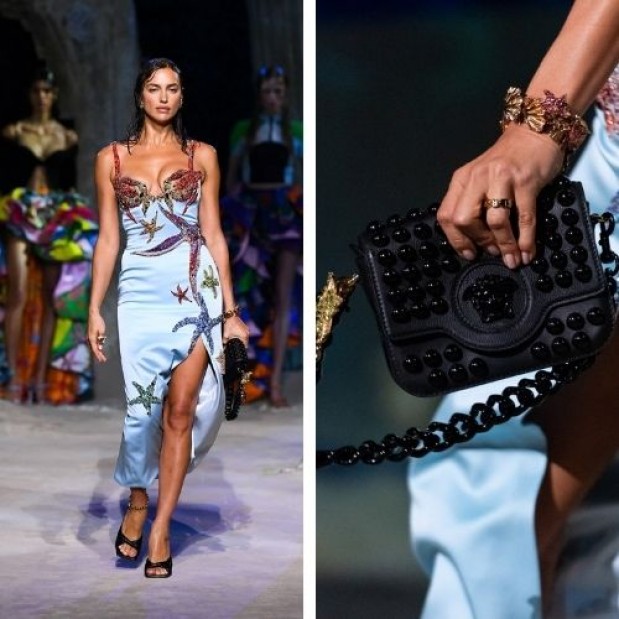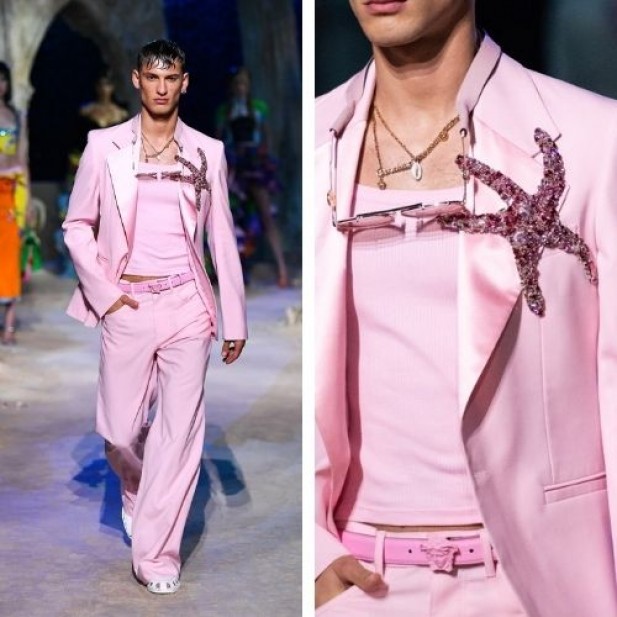 We are in a memorable time in history with the global pandemic, COVID-19, and Donatella wanted to ensure that fashion had an essential purpose amongst it all too. The brand seeks to be 'an example of inclusion, of mutual support, and acceptance of what is different from us' in the new world, post-pandemic, as presented in this collection.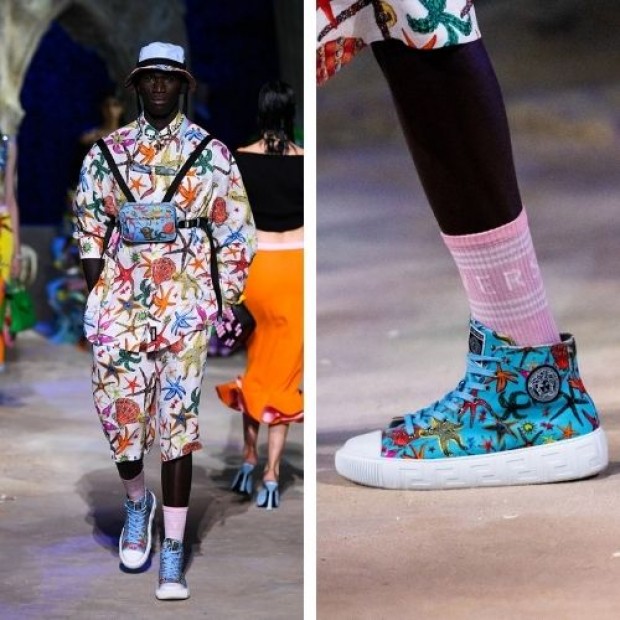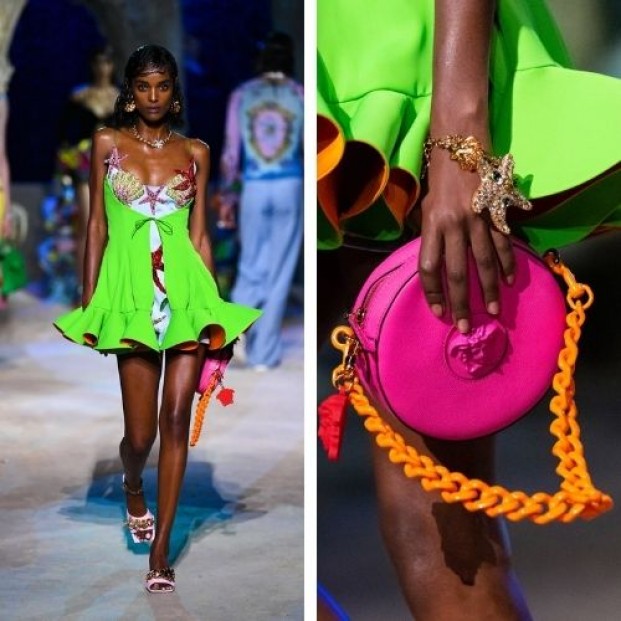 Check out more of the Versace spring-summer 2021 collection here