Moschino Spring 2021 ready-to-wear fashion puppet show
We've seen virtual fashion shows, shows on boats, models with masks, animated fashion shows, we thought we've seen it all. But, Jeremy Scott, the fashion mastermind that he is, has taken the Moschino Spring 2021 ready-to-wear collection to the next level - "No Strings Attached". He's ditched the designer position and has opted as the master puppeteer.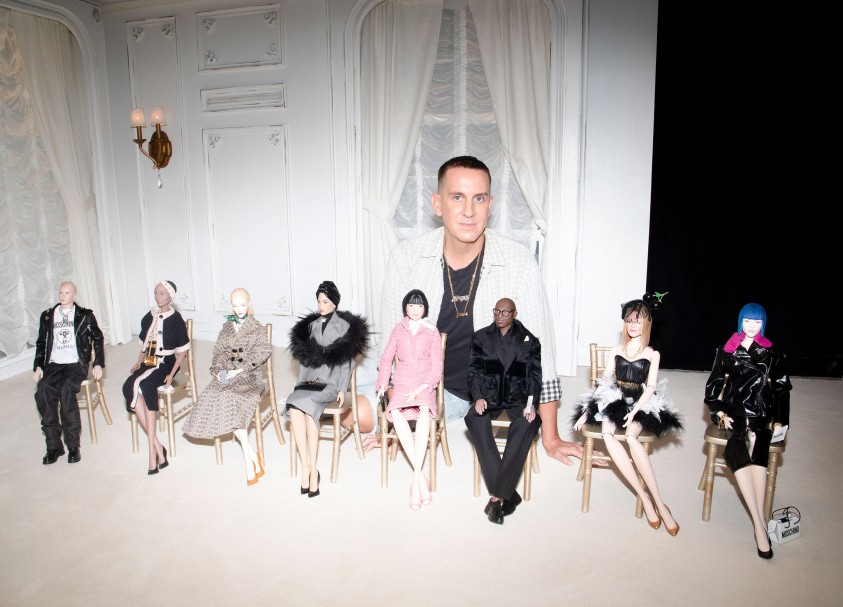 Due to the global pandemic, artists and designers of all areas have been forced to put on their thinking cap on and reevaluate how they run their shows. Jeremy Scott put on a show full of magic and fantasy for everyone to take part in during the moments of anxiety and stress. "The best thing I could do for everyone who is stressed about the election, the pandemic, social unrest, and the future was to give the gift of fantasy and take us away from all of it for a few minutes; let us enjoy this little fashion world of ours," said Scott.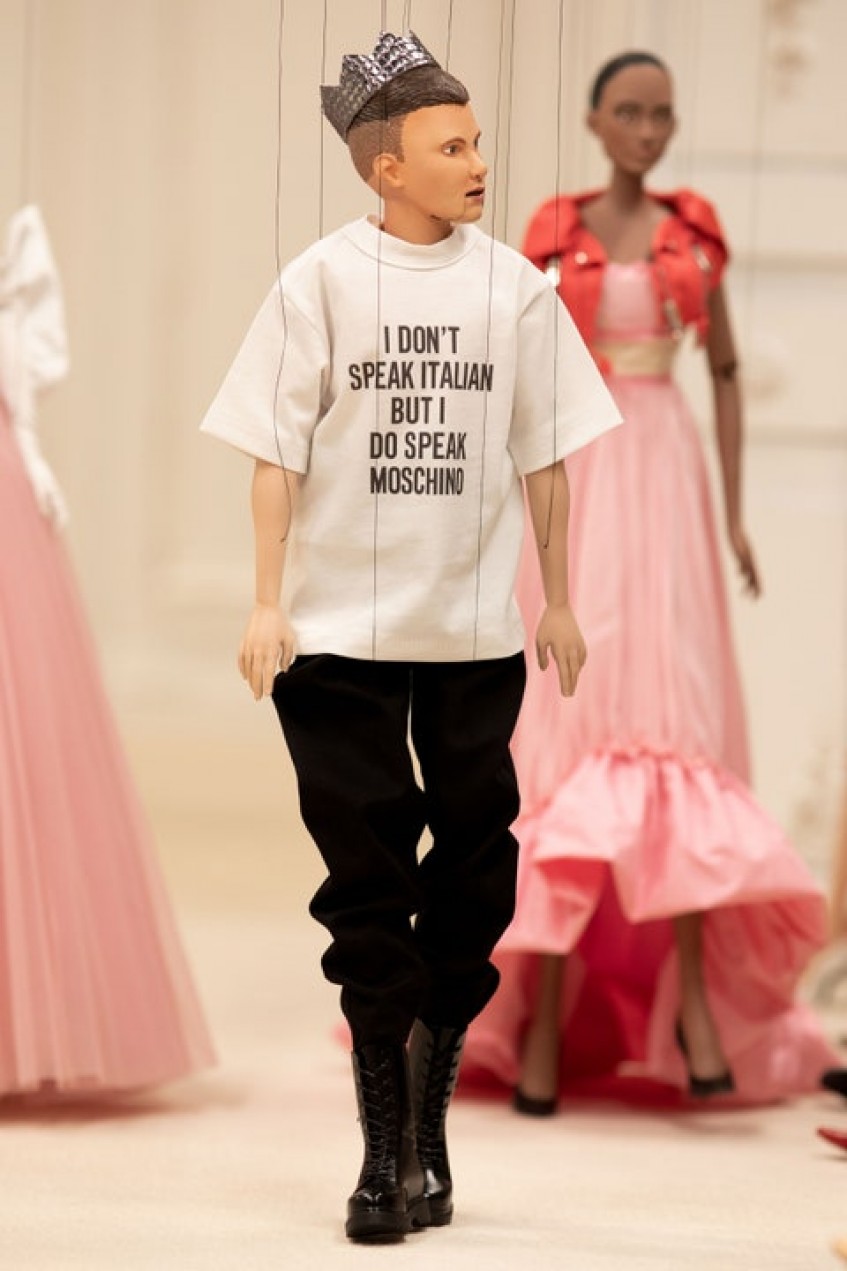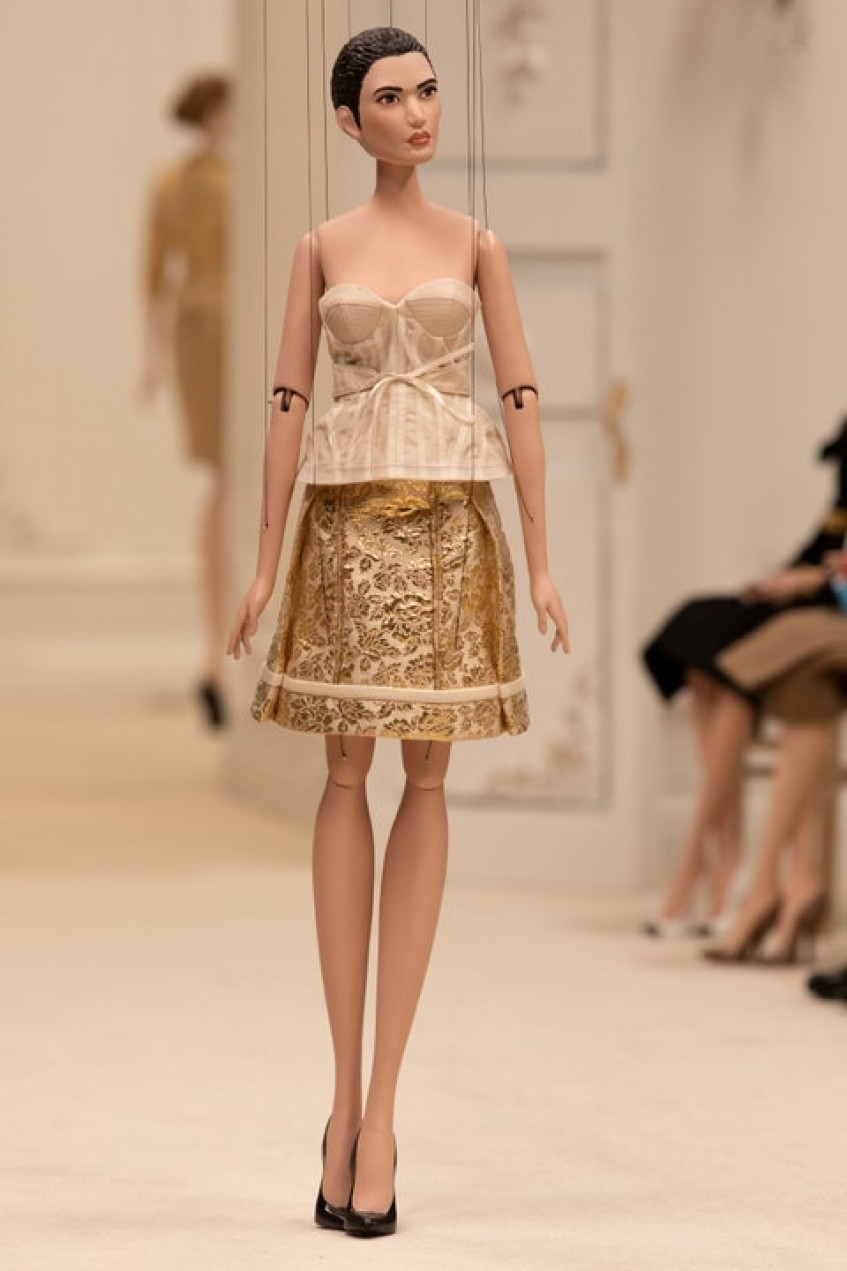 The true inspiration of this haute-couture moment came from the historic Théâtre de la Mode, the miniature couture creations by Paris designers that were sent on a road-trip post-WWII to save the fashion industry with clients unable to travel - sound familiar? So, who do you call? During a puppet-emergency? Jim Henson's Creature Shop - the creator of the Muppets.
With the help of the infamous Jim Henson's Creature Shop, Scott was able to curate a show filled with some of his favourite models and attendees as puppets. Whilst soft violins are being played in the background, we began to see the models "walking" down the runway showcasing 40 stunning garments. Garments that were first made in real-sizes then scaled down showed miniature perfection. Almost too delicate to touch!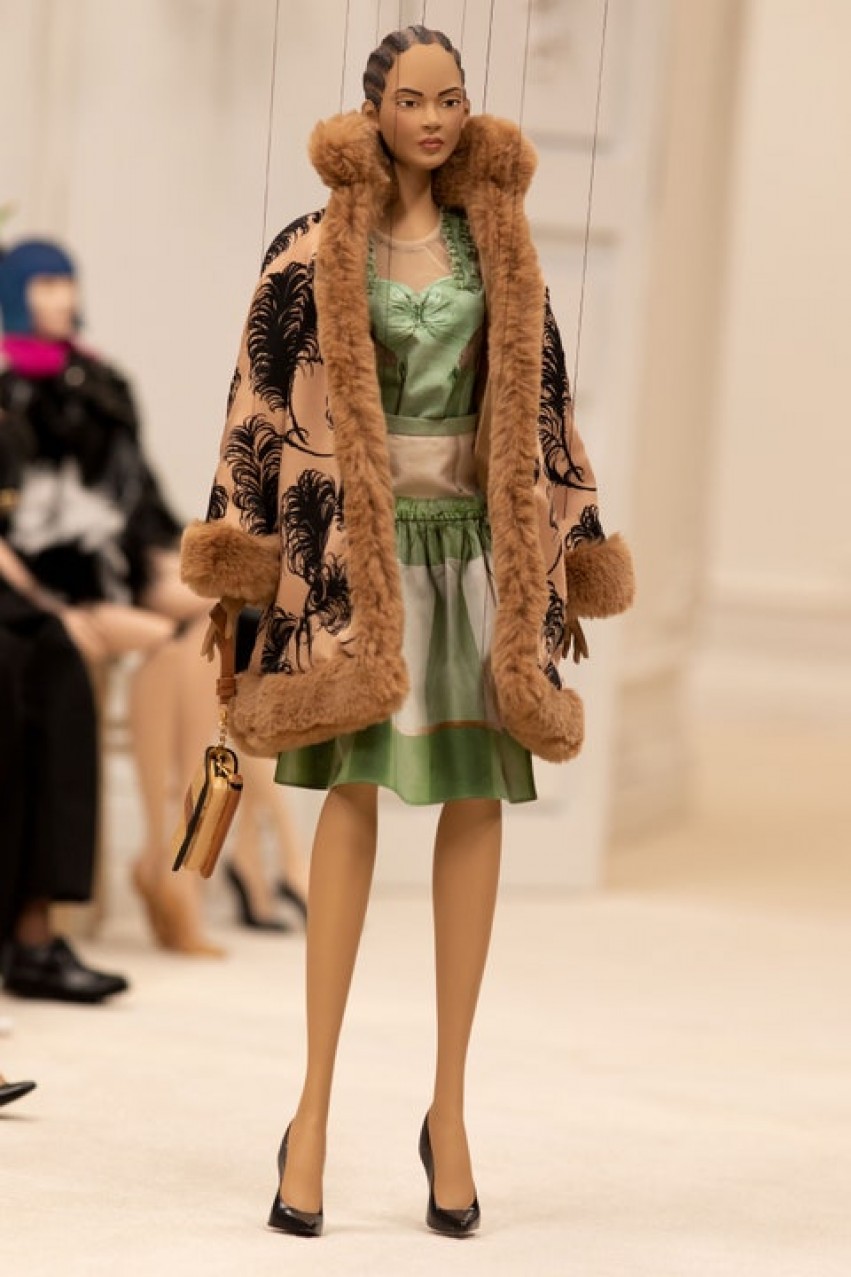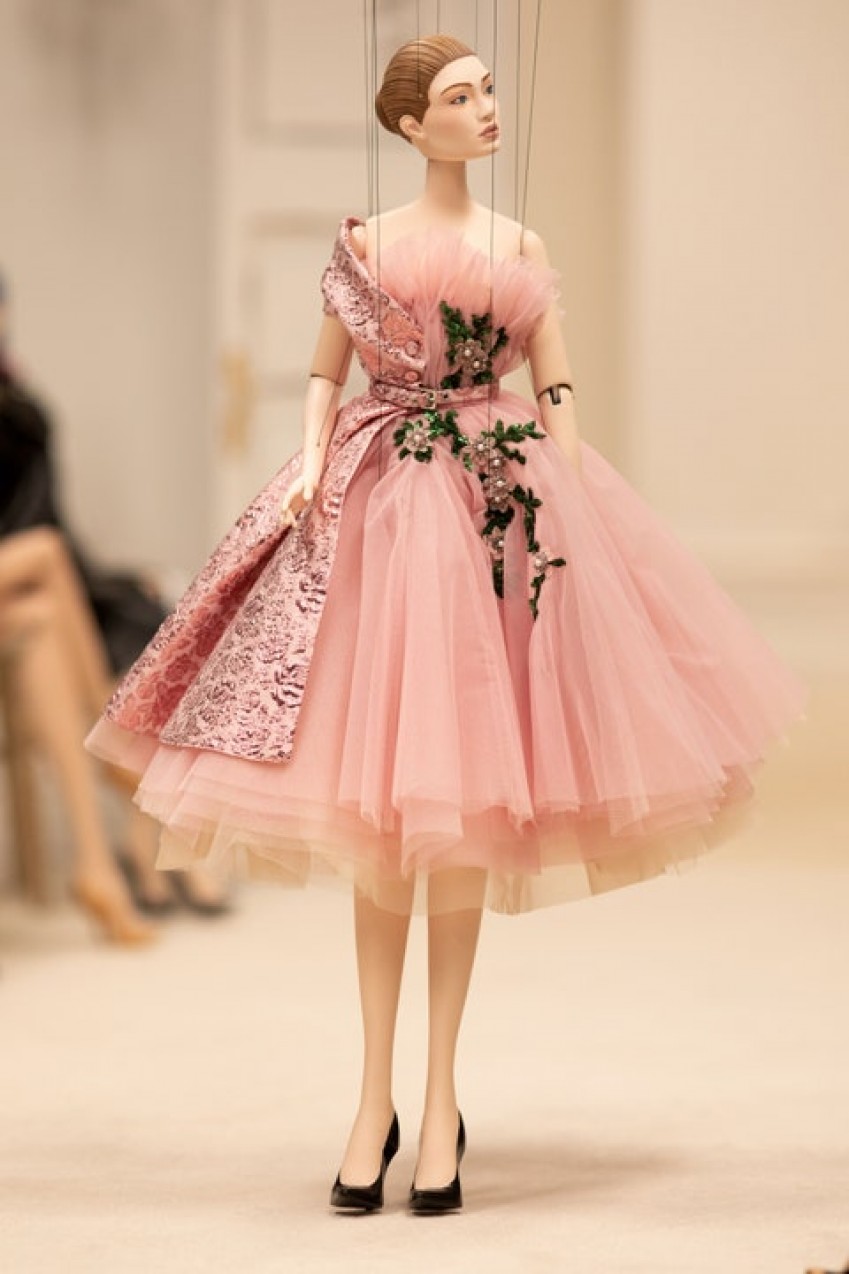 For obvious reasons, the garments, the fabrics and everything in the show had to be reproportioned to fit the dimensions of the marionettes still holding on to its original authenticity. The show began with human Jeremy Scott conversing with miniature Jeremy Scott zipping up miniature Gigi Hadid's dress... What world are we in right now?! Plus, a special appearance by Anna Wintour.
The Moschino Spring 2021 ready-to-wear collection definitely demonstrated the endless possibilities in human creation within the fashion hemisphere. Social media has become the number one interconnected world between brands and their consumers. 2020 has been a year full of uncertainties but it has brought us extraordinary talents of our existing and upcoming creators. 2021 is looking even brighter for the fashion industry.

Check out the video to view the entire collection here!