Inside (and outside) the Jason Wu show at NYFW with George Li
Travel fantasies are forever feeling entirely unattainable in 2020, but Jason Wu has brought those fantasies a little closer to reality for us in his Spring 2021 collection. The muse for the new collection showcased at New York fashion week was "a holiday in Tulum", where there was everything leisurely and tropical, from flowy maxi dresses in bold yellows to blouses in modern floral prints. Although this show was set in a city riddled with COVID-19, the show gave us a sense of oasis, with the runway covered in lush greenery and serene wave sounds in the background.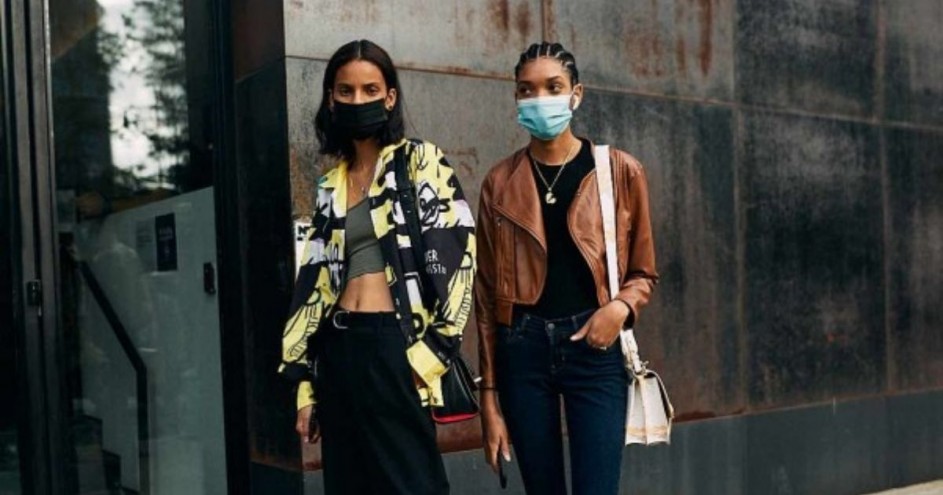 Photographer George Li describes this year's fashion week as the quietest one he had ever attended with all shows for the rest of the week being virtual, limited to 10 models, and backstage being far from its usual (usually chaotic) with hair and makeup on all different rooms and even levels of the building. Li mentions like many great things, Jason Wu's show was a lot better in reality which he is grateful to have attended. Unlike many other labels at NYFW which were predominantly virtual and dramatically condensed.
Due to the absurdity and peculiar changes to the 2020 NYFW it will most definitely be a memorable one, like many things in 2020.