The only sleepwear you can leave the house in and still feel beautiful
A local sleepwear label is redefining women's pajamas into something luxurious and stylish without compromising comfort. Gone are the days of having to cover yourself in a robe to leave the bedroom, by Natalie allows you to feel comfortable and elegant from your bed to the kitchen, and outside of your home.
The New Zealand made sleepwear that cleverly intersects loungewear into all styles has recently launched its newest collection that merges together what every woman wants to look and feel in their nightwear. Carefully crafted into luxurious pieces, by Natalie sleepwear allows women to feel sultry, while still feeling comfortable. None of the nightwear is too revealing, saving you from those unexpected moments when you don't have time to get dressed.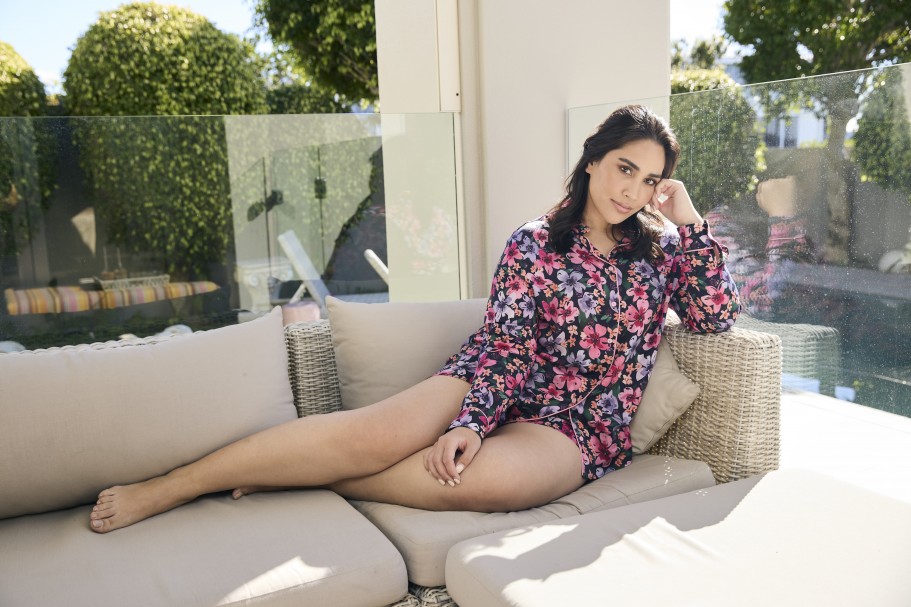 In talks with Remix, founder of by Natalie, Natalie Norman, said that her sleepwear line is a reflection of what she wanted to see within the industry- a brand that bridged the gap between glamorous and comfort.
The New Zealand brand's first collection featured a gorgeous cool colour palette of nighties and pajama sets. This time around, continuing with the classic designs plus more, Natalie wanted to play with more colour and patterns to give women even more options. In conjunction with her signature staples of calming colours, she has added a lush winter floral, a luxurious zebra print in two colourways and a deep purple to represent harmony.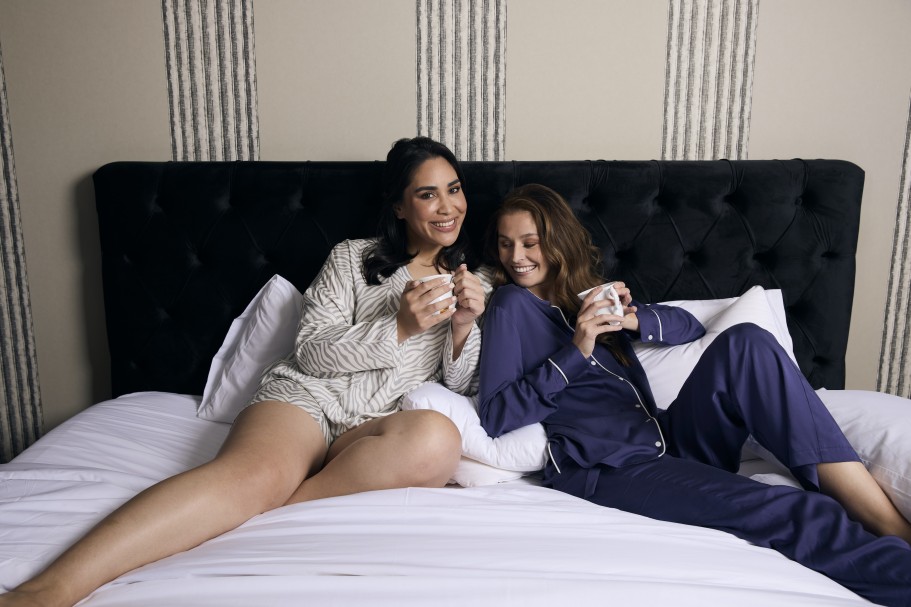 One of by Natalie's styles, the Amelia Lounge Dress, has proven to be a wardrobe staple for many women throughout Australia and New Zealand. Natalie has continued this hero style not seen as just nightwear, but a designer house dress and dressing gown alternative to make all women feel more elegant when at home.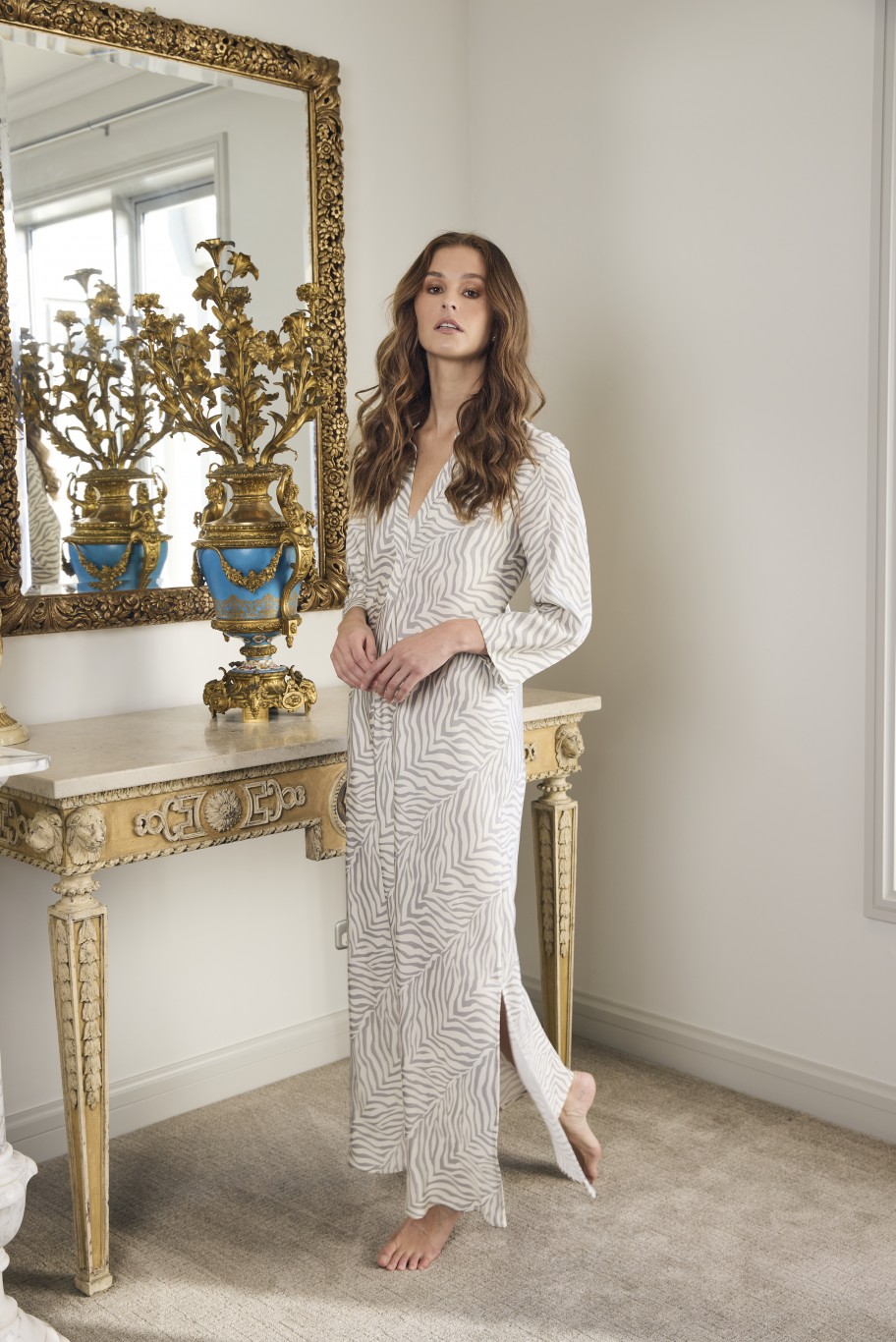 Beautiful new silhouettes have made a noteworthy addition to the latest collection for the cooler months ahead of us. On the by Natalie website, you can find a classic long pajama set, featuring an oversized top and boxer short, as well as the Boyfriend Shirt - the most versatile pajama top you'll ever find. Not only is this a comfy and fabulous night shirt, but it can also be worn with pants or as a beach cover in summer.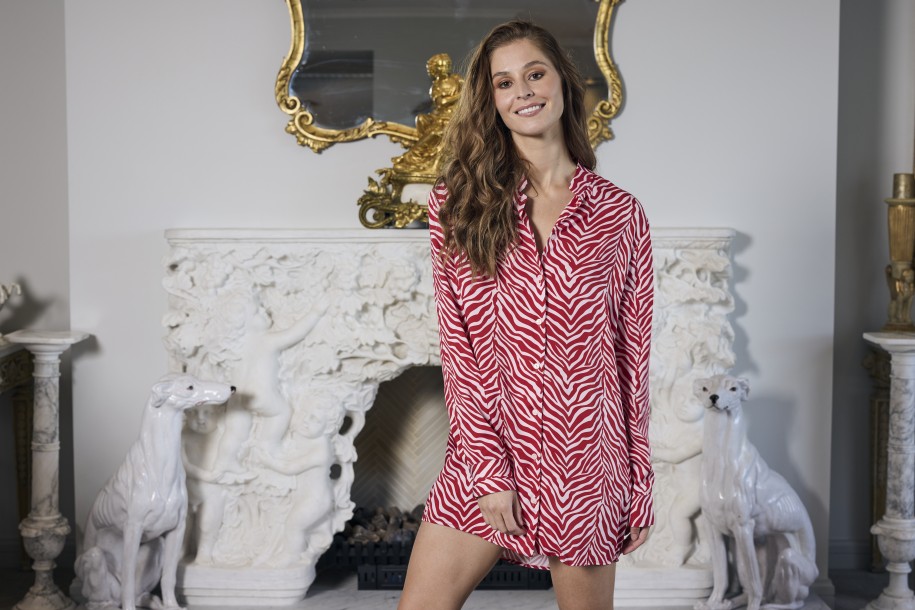 All by Natalie sleepwear is centred around Tencel, which is produced using extracts from eucalyptus trees, allowing for a silky smooth finish on the garments, unparalleled breathability, cooling and long-lasting comfort. Blending this with rayon makes it a light-weight, durable fabric that is a dream to sleep in.
To ensure the perfect fit, all by Natalie pieces can be purchased separately. Ranging from XS-XXL, there is truly something for every woman to feel absolutely beautiful in. With by Natalie, you don't have to sacrifice comfort over style, this nightwear brand is an all-in-one for every kind of woman. With a desire to prioritise the calm moments in life and the moments in-between the chaos, relax and peacefully unwind in by Natalie.
You can shop the latest nightwear here