The new Gucci Valentine's Day Collection has us falling head over heels
Is it even the day of love if we're not graced with yet another lovely Valentine's Day collection from fashion powerhouse, Gucci? In collaboration with visual artist, Ariana Papademetropoulous, Gucci showcases their jaw-dropping Valentine's Day Collection through a limited edition zine - A Love Story Presented by Gucci. The collection dazzles in the narrative backdrop, as we are taken on a fantastical fashion journey in a realm far from our own. It's safe to say, we've fallen in love.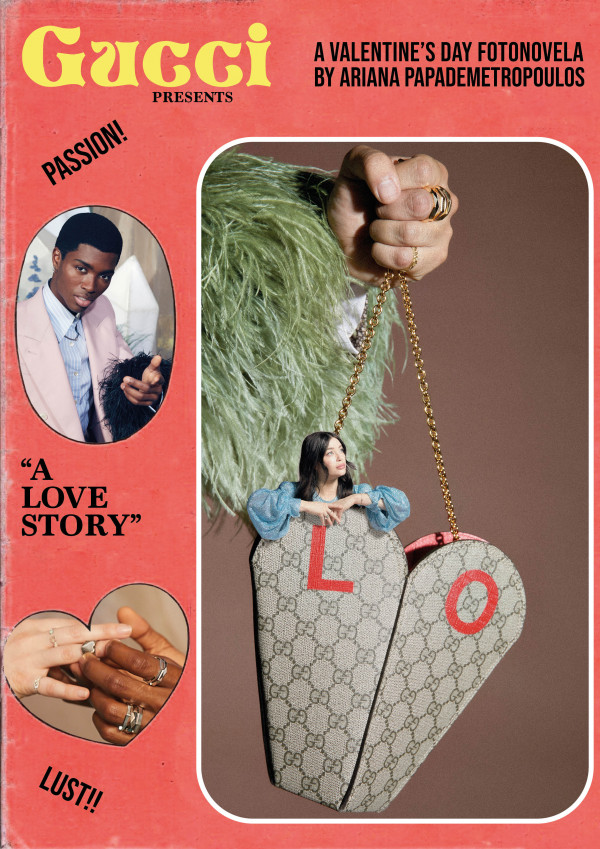 The zine is displayed through a low-tech graphic novella format and captures the story of a tiny fairy, played by Ariana herself, in search of love. From giants and mermaids to a well-dressed fairytale prince, the story takes its readers on a whimsical journey filled with wonder and fantasy. Leveraging on the role of storytelling as a powerful means of expressing values and ideals, the fairy's affairs of the heart become a reminder that love conquers all differences.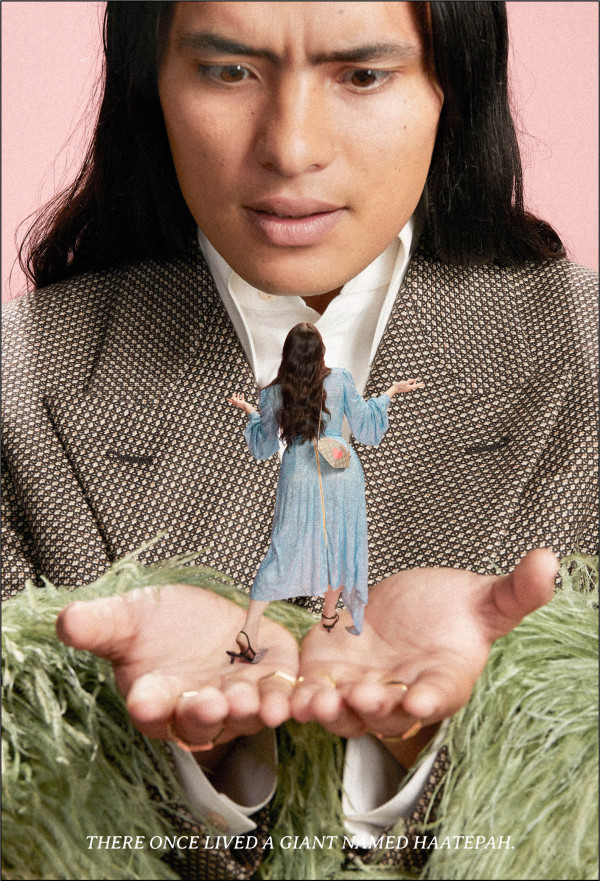 Ariana Papademetropoulos is known for exploring the psychological effects of interiors and domestic spaces in her art. Evoking a sense of shifting realities and parallel worlds, her use of space creates a dream-like hyperreal scene, subtly capturing the experience of awakening from a vivid but elusive dream. For the Gucci project, she worked on installations and environments shot by Alexandra Cabral, an LA-based photographer well-known for her colourful backgrounds and use of flora. The story is brought to life through a series of collages inspired by a 60's surrealist, pop style.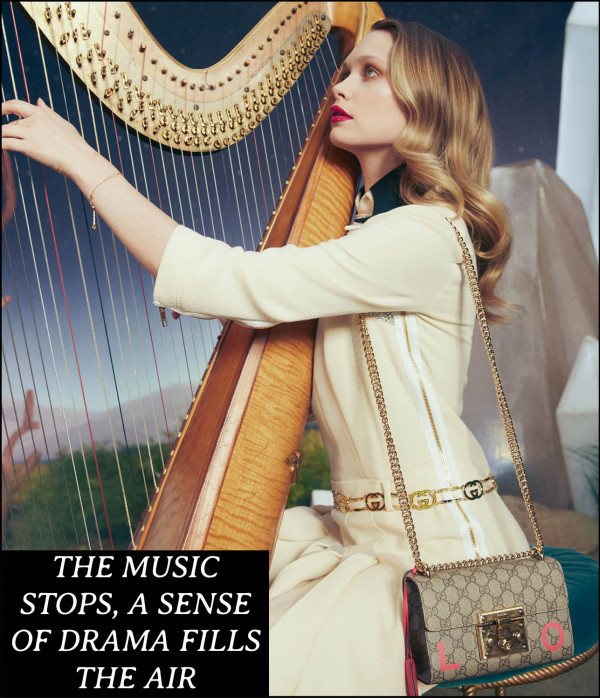 Designed by Creative Director Alessandro Michele, the Valentine's Day 2022 Collection puts love at its very centre. Featuring newly designed geometrical and multi-faceted heart-shaped chain bags, as well as recalling classic popcorn cartons, all with the word "LOVE" printed atop (the leitmotif of the selection), the collection has us falling head over heels. A whimsical mood is reflected on Ace sneakers, slide sandals and silk scarves enriched with GG monogram canvas, along with a selection of pink Padlock and Petite Marmont bags accented with tone-on-tone strawberry and cherry details.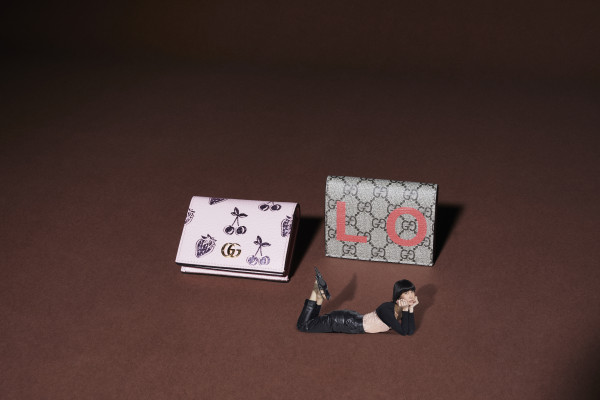 This Valentine's Day, celebrate in the most stylish way possible. A delicate balance of love and beauty, we can't wait to step out with our hearts on our sleeves (and on our purses) in the new Valentine's Day 2022 Collection. Gucci, you have us by the heartstrings.