Our top fashion picks for the warmer months
We thought we would never get sick of turtlenecks, chunky scarves and oversized winter coats, but we were wrong! Is anyone else starting to get sick of the same-old? Thankfully, we're down to the last three weeks of winter and in an ode to spring, we've hand-picked a few of the most breezy, dreamy, spring-y things we could find.
Get excited, ladies, warm weather is looming.
1) Karen Walker: Mackie Top
This piece manages to continue our favourite winter turtleneck trend, but warm weather appropriate with a fun print and short sleeves. We might be a tad sick of winter, but we think this is a great compromise.
2) Ruby: Chancellor Trousers
We all know that although it's technically not winter, spring can sometimes be a little chilly here in NZ and these trousers have that little bit of extra warmth with a whole lot of style. These snazzy trousers would look great paired with a white tee, or even the matching Chancellor Crop.
3) Rebes Runway: Billy Hat in Oyster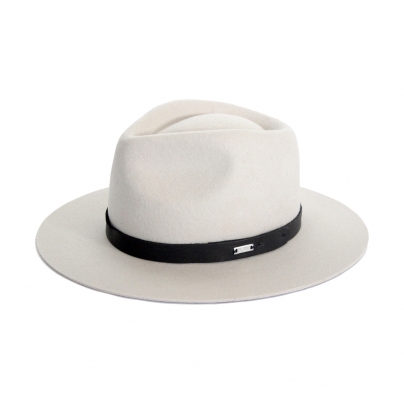 You really can't go wrong with a white fedora. We anticipate that soon the classic straw hat of last season will be out and this baby will be in. Get 'em while you can!
4) Kate Sylvester: Melba Wrap Dress
The florals in this stunning wrap dress are perfectly complimented by the lining around the shirt collar and sleeve, recalling the pyjama-dressing trend of the previous season. And not only can it be worn as that staple spring dress, but it can be worn over black pants for a more office-friendly approach. What more could a gal ask for?
5) Zambesi: Longtail Shirt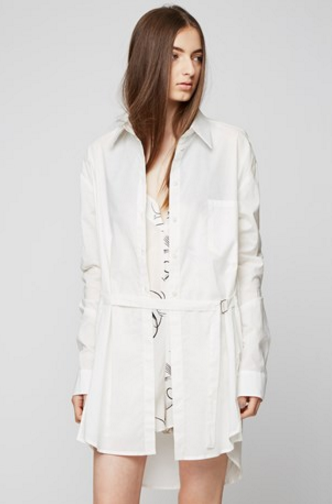 You can never have enough white shirts, especially for the warmer months. Imagine this lovely baby thrown over your bikini, over your favourite denim shorts, or even belted over the top of a flippy dress. And of course, it always looks great with your beloved black pants.
6) Beach Knickers: Gingham Nightie in Brown
Every spring we look for that perfect go-to dress. It needs nothing but a pair of sandals and some sunnies and can be worn to the beach, barbeques and lunches with the girls. We think Beach Knickers had nailed it with this pretty little number.
7) Georgia Alice: Partisan Belt
Corset-like belts are set to be a big trend this coming spring. Sure, Kim Kardashian wore it first, but stay tuned! A belt like this cinches in the waist and creates a beautiful, feminine curve for the body. It sounds like a pretty good deal to us.
8) Kate Sylvester: Woven Heels in Khaki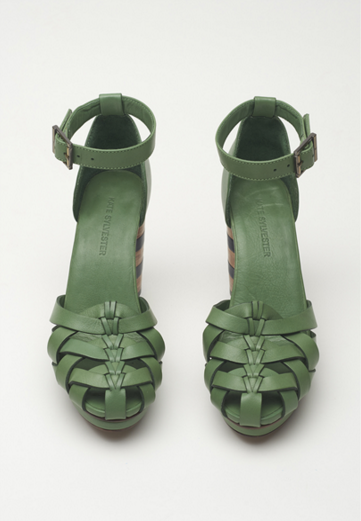 We know you remember the days of jellies. These lovely little heels have given jellies a makeover, and made them much more sophisticated than the poor originals could ever be. And everyone needs a pair of pretty heeled sandals for spring!
9) Zimmermann: Zephyr Button Short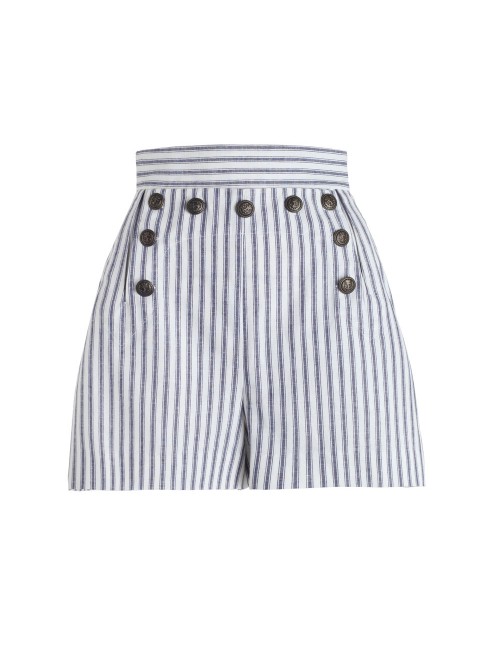 How cute are these? The classic stripe and the button-detailing amount to a nautical look that never goes out of season. All you need is a simple black or white cami and you're good to go.
10) Free People: Far Away Top in Black
Normally we're not a huge fan of black during the warmer months, but for this floaty piece we will make an exception! This top can be worn with a black bandeau underneath or over your bikini, and will look great (as pictured) with white jeans, or with some teeny shorts in pretty much any colour. The best thing about this one though is that it transitions from day to evening easy as pie. It's certainly on our to-buy list.