An extravagant mashup of bold colours, striking animal prints and psychedelic patterns reminiscent of the hippie sixties lit up the runway of Moschino's 2017 women's Resort and men's Spring collection.
Taking place in Los Angeles, the show kicked off Made L.A.'s new two-day fashion series which aims to bridge the gap between the worlds of fashion, music, art and celebrity.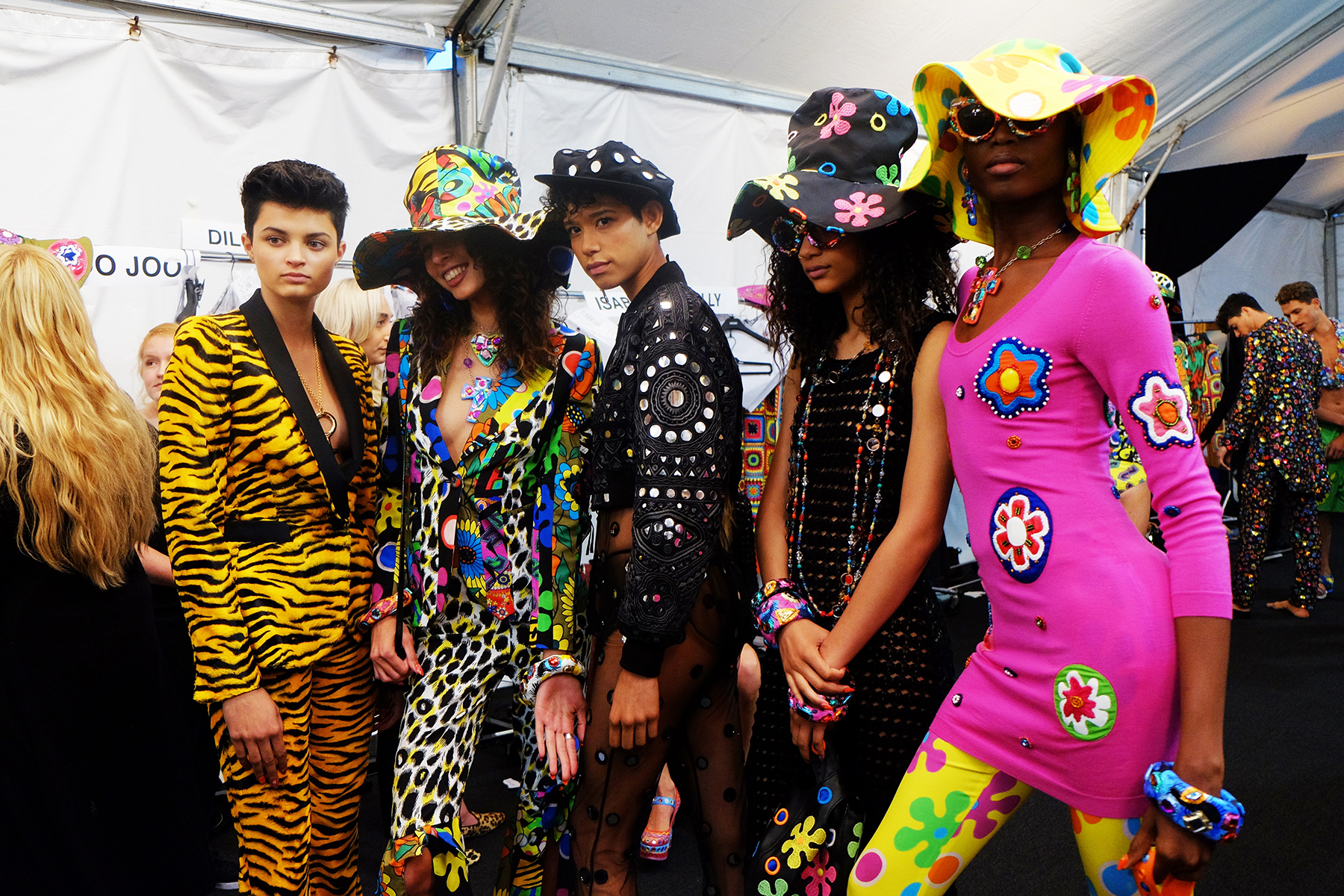 The runway was a feast for the eyes with bright crochet dresses, Guatemalan embroidered garments, retro pageboy hats, and eccentric flared pants set against a backdrop of wild, inflatable flowers. In an interview with The Hollywood Reporter Creative Director, Jeremy Scott commented, 'it's my love letter to Los Angeles – I was thinking about the way I like to dress and the way that I see people dress here… I like the eclecticism of all the cultures found here.'

Scott's 'more is more' aesthetic shone through in the collection. 'I just wanted to make something fun, something a little theatrical, something colourful, upbeat and bright,' he revealed in a backstage interview with Vogue.
Among those modelling the collection were Miranda Kerr, Hailey Baldwin, Alessandra Ambrosio, and New Zealand model Stella Maxwell while VIPs Katy Perry and Caitlyn Jenner sat front row.
[rev_slider alias="moschino"]
The show was not only a blast from the past but a look into the future of fashion runway presentation. Teaming up with Livit, Moschino streamed the show via virtual reality headsets which they gifted to fifty lucky shoppers in their New York and Los Angeles stores. Dior, Balenciaga, and Kanye West's Yeezy Season 3 have also adopted this concept in their recent shows.
Kitschy but cool, this collection is definitely one to turn heads all while bringing us back in time.

Images: Auture Magazine by Douglas Neill and Vogue