Model Watch: Natarsha Orsman
Full name: Natarsha Aloun Orsman
Nickname: Tarsh, Tarsha and Tarshey.
Birthday: 17th December 1997 (Sagittarius)
How were you discovered? I was a performer in World of Wearable Arts and a makeup artist said that I should be a model so I sent photos in.
Model girl crush? Natalia Vodianova.
If you could walk in any show, whose would it be? Prada!!!
What would be your last dying meal? A Chicken McCheese Combo from Maccas.
If you weren't modelling what would be your dream job/what would you be doing? Well, I'd be at Uni and I always wanted to have my own performing arts school when I was younger.
Where would your dream holiday be? I'd love to travel all around Europe.
What are you listening to right now? Rihanna's new album, Anti.
Favourite Instagram account? @harrywere
Most used emoji? ?
What's your morning routine like? I stay in bed for like two hours and then I have 15 minutes to wash face/ brush teeth/ eat breakfast/ get dressed. Staying in bed is worth the rush.
Special or secret talent? Secretly a bit of a dancer.
What do you always keep in your handbag? Wallet, sunglasses, normal glasses, little bag of handy things (plasters, paw paw cream, hand sanitiser etc), portable charger and a book.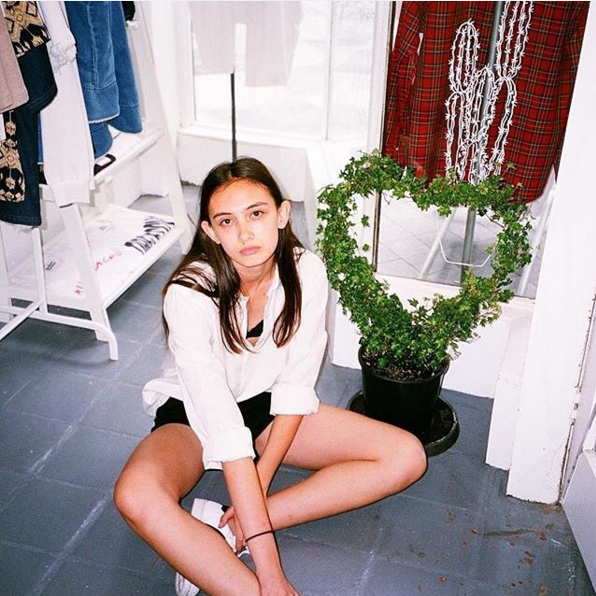 Interview by Laura Pitcher
Image from @natarshaorsman