From smoking to selfies; here are 7 Met Gala rules you never knew existed
The most glamorous night of the fashion year is just one sleep away and we can't be any more excited to see what designers pull out of their bags and sewing kits this year. The Met Gala, famous for its extravagant red-carpet displays, kicks off tomorrow with their "Camp: Notes on Fashion" theme.
Even though the night is full of festivities, the Met Gala is also famed for the militaristic rules around the night. The rules and laws surrounding the night are governed by none other than Anna Wintour herself. Despite what you may see on social media, the event isn't nearly as boisterous as you might think.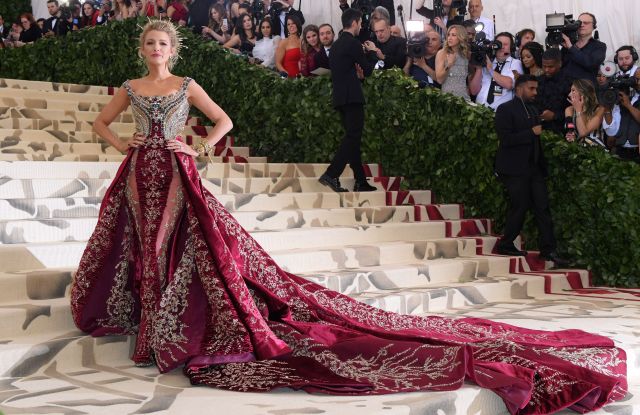 Here are the 7 top rules and laws that pilot the guests throughout the night:
1. A selfie-free zone
This is probably the most well-known of the rules for all attendees. The event's exclusivity prevents anyone who enters from taking photos or videos with their phone. Despite this rule, every year always sees at least one person bending the rules to take a risqué bathroom selfie for Instagram.

It couldn't be said any better than "What happens at the Met Gala, stays at the Met Gala."
2. Cellphones are a definite no-no
Former Met Ball planner Sylvia Durrett disclosed that "Anna is sort of an old-school traditionalist," and that "She likes a dinner party where people are actually speaking to each other." Hence the rule for no phones at the event.

This rule is more about less phone usage versus no phones all together. It's about everyone being able to live the event in real life rather than through the lens of their phone screens, well at least for those lucky enough to attend.
3. 18 & over only.
Despite in the past where inviting underage attendees was allowed, now it's a definite no-no. The event is now seen as a strictly over 18 event and not appropriate for adolescents. If they were of A-list status aka Jaden and Willow Smith, they would usually be extended an invite but as the Met Gala has matured so has the guests meaning a no to Millie Bobby Brown and Maddie Ziegler. Sorry girls maybe in a few years.
4. No smoking
This rule is governed by the local New York City area which bans all smoking indoors, which means the Met Gala included. Last year wasn't an exception yet a whole collection of Celebrities decided to in the bathroom including Marc Jacobs, Bella Hadid, Paris Jackson and many more.
This year reportedly has the invitations specify that there's no smoking at the event to keep up with area laws but also keeping the art collection smoke-free and secure.
5. Mingle, Mingle, Mingle
It's reported that head honcho of the night, Anna Wintour finds displeasure infamous people bringing their significant others and when allowed sits them as far away from each other as humanly possible. Sylvia Durrett explained that "The whole point of these things is to meet new people, and to be interested in what others are doing. What's the point if you come here to hang out with your husband?" So buckle up celebs for a night full of mingling.
6. No unappealing food
The event is so meticulously planned that even the food hasn't been spared. The planning is so thorough that food that ain't too pretty is exempt from the event but then again what more could you expect from the most talked about fashion event of the year. Caterer's have been informed to stay away fro parsley (stuck in your teeth), onion and garlic (bad breath) so as to not create any food mishaps.
7. You don't refuse an invite or RSVP with 'No'
Usually when you RSVP back with a 'No' to an event you'd still expect to receive an invite again for that event the following year or next time the person hosts an event- isn't that what a RSVP is all about? Well no, not according to Anna Wintour its not. The Met Gala isn't like a typical event, you're more than welcome to decline an invitation but don't go expecting one the following year or ever again. Count that as your last invite to the Met Gala EVER. But who is silly enough to decline an invitation to the Met anyways right?
So tomorrow when you're either at work or home imagining yourself at the Met Gala remember the rules every celebrity will be following all night and that it ain't all glamour, rosé and high-class mingling but most of it sure is!