Louis Vuitton x Grace Coddington is for the fashion felines
As if Grace Coddington didn't have enough strings to her bow, the former Vogue Creative Director, model, editor and stylist, has collaborated with Louis Vuitton to present their most feline focused collection yet.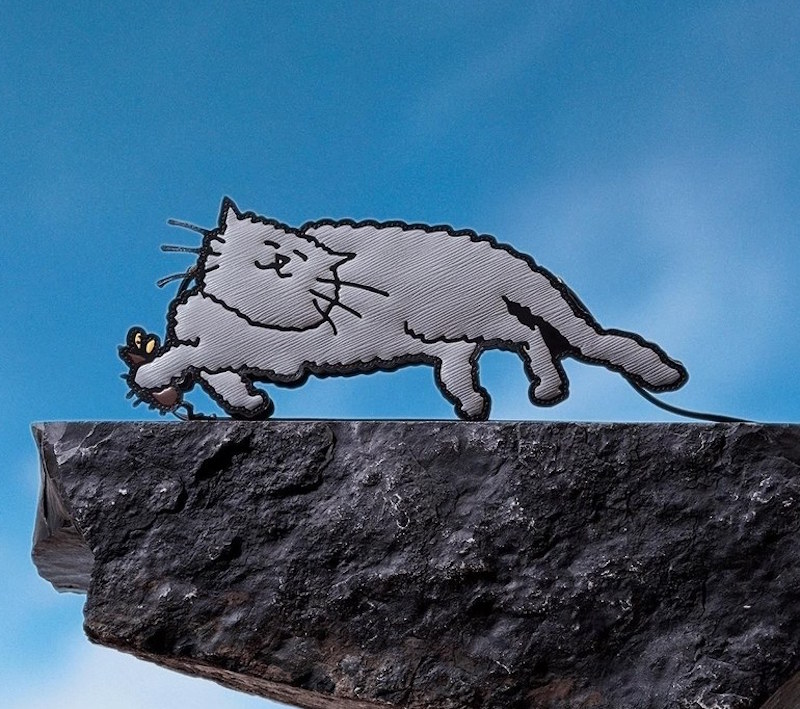 The Louis Vuitton x Grace Coddington collection debuted during the Louis Vuitton Cruise show on Monday. The collab pays homage to Coddington's two furry friends, Pumpkin and Blanket, who feature heavily in the illustrations of the garments. Leon, the pup of current Louis Vuitton creative director, Nicolas Ghesquiere, also features alongside Pumpkin and Blanket.
Coddington stated that "I hope it will be a dream come true for Pumpkin, Blanket, and Nicolas's dog—it certainly is for me. It started with our love for animals, it's where Nicolas and I really connect beyond fashion."
Grace Coddington sat in the front row of Monday's unveiling, dressed in a a silk PJ set from the collection, which of course was scattered with cat imagery.
The new collection will be available to purchase in October this year.
(Imagery by Louis Vuitton, Vogue and Interview Magazine)