The French It Girl's guide to Insta-worthy style
French style is that elusive art of mastering an effortlessly polished outfit, be it a red lip, oversized blazer or a black kitten heel, the arsenal that is a Parisian women's wardrobe is revered around the world.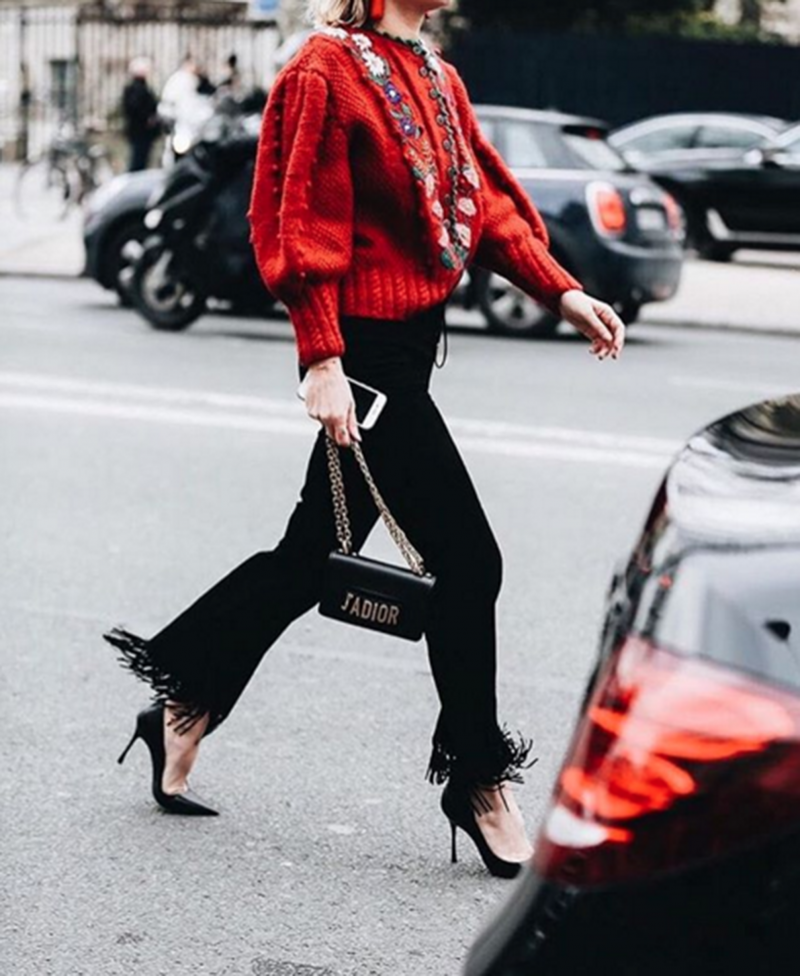 Tips on how to achieve that certain 'je ne sais quoi' are ten fold, as are the women who it made French glamour cool, from Brigitte Bardot to Caroline de Margriet the French muse is nothing new, but a fresh breed of Insta-girls are taking over.
From Jeanne Damas and Sabina Socol to our latest girl crush Anne-Laure Mais, these It girls are capitalising on their Insta-fame by creating seriously cool Womenswear labels, giving us that rare chance to capture the French-girl spirit at an affordable price point.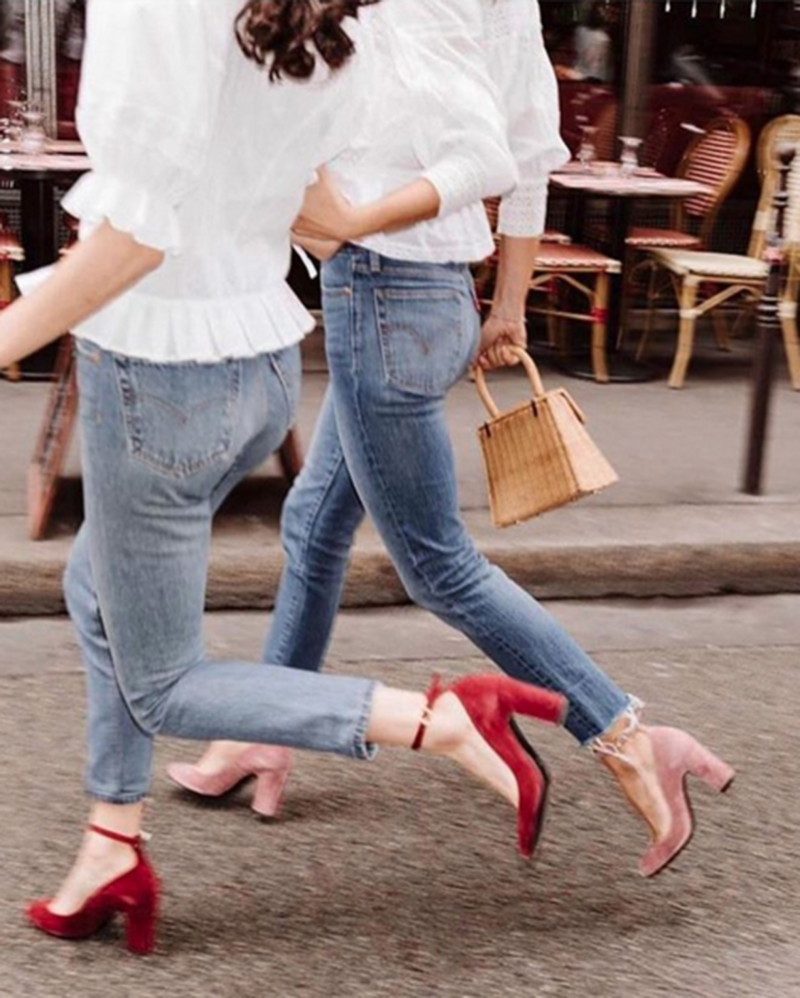 Anne-Laure of the Instagram Adenorah launched Musier Paris in April and has amassed almost half a million followers in the process thanks to her vintage inspired outfits and relaxed approach to Parisian style. Think pink knit sweaters, brown corduroy trousers, white summer dresses and vintage Levi's jeans paired with petit handbags from Fendi and Staud.
Growing up in the small surf town of Biarritz, which Mais refers to as the French California, the 28-year-old studied marketing and international management before moving to Paris in 2013 where her blog quickly gained traction, which led her to begin working as a freelance fashion editor and stylist.
We sit down with the French It girl to discuss all things fashion and beauty, how to master the art of Parisian style and her ready-to-wear line for the modern woman.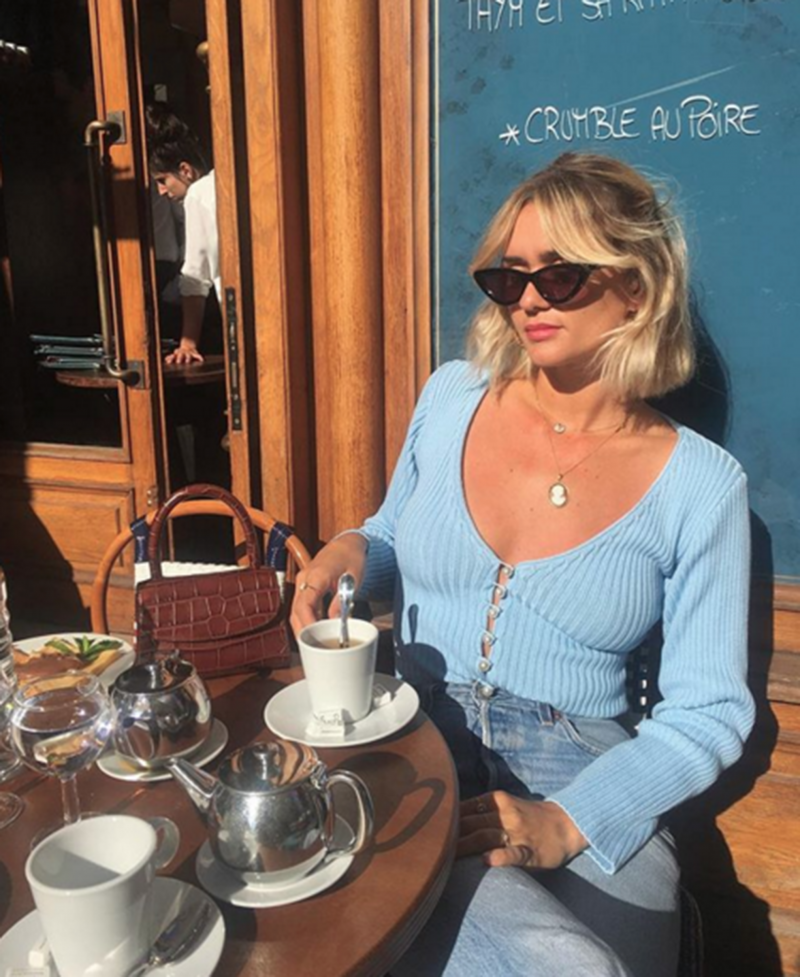 What was your earliest fashion memory?
My very first luxury handbag, it was Saint Laurent.
How did growing up in Biarritz and now living in Paris influence your style?
Biarritz is more casual with a strong surf culture, so I've kept this sense of style but made it more feminine.
Who and what inspires you?
I take inspiration from everywhere; art, street, magazines, Instagram and I really love old movies. The Dreamers is one of my favorites, La piscine and anything from La Nouvelle Vague (French new wave).
Tell me about your blog Adenorah?
It's a very long story, I started it in 2009 as just a hobby but it eventually became a full time job and a springboard for my brand Musier.
What are your tips for mastering the art of French style?
As it's more a question of attitude, I am not sure that any tips could help, but a love of beautiful materials and perfect shapes would be a great start.
What designers are currently on your radar?
Jacquemus, Alessandra Rich and Carmen March.
Tell me about your beauty routine?
I am very minimal when it comes to beauty. Moisturizing is the most important part for me, I use Clinique Moisture Surge every day and then Clinique Even Better Glow Foundation as well, a Dior eyeliner and a MAC Baume for my lips. Then to remove my make up I use Bioderma water and Glossier Solution.
What is your idea of the perfect outfit?
When I am most comfortable, a pair of vintage Levis jeans, a tee shirt or navy jumper and sandals in the summer.
What are some of your favourtie stores in Paris?
The Frankie Shop for the best current collections and Thanx God I'm A VIP for vintage.
Tell me about Musier Paris, why did you want to start your own line and what was the inspiration behind your first collection?
I have done two capsule collections in the past with famous French brands, so I learned a lot from that and quickly discovered that designing was really what I wanted to do, so I decided to create my own brand. I take inspiration from everywhere but ultimately I want to create beautiful, timeless clothes, so this is my main focus.
If you could dress anyone for Musier Paris who would it be?
I just love to see a stranger in the street wearing my clothes, to me that's the best feeling.
Imagery via Instagram