Your week in fashion, the Easter edition
With a long weekend, hot cross buns and a whole day dedicated to eating chocolate eggs, Easter clearly is our best friend. That being said, when the shops close for the day it can be hard to get our post-chocolate fashion fix.
Here's the past week's fashion highlights for all those fashion bunnies out there.
The Love Magazine got in the spirit of things with an adorable video of Lily Aldridge on an Easter egg hunt. Why? Because nothing says happy Easter more than Lily Aldridge bouncing around in a bunny costume.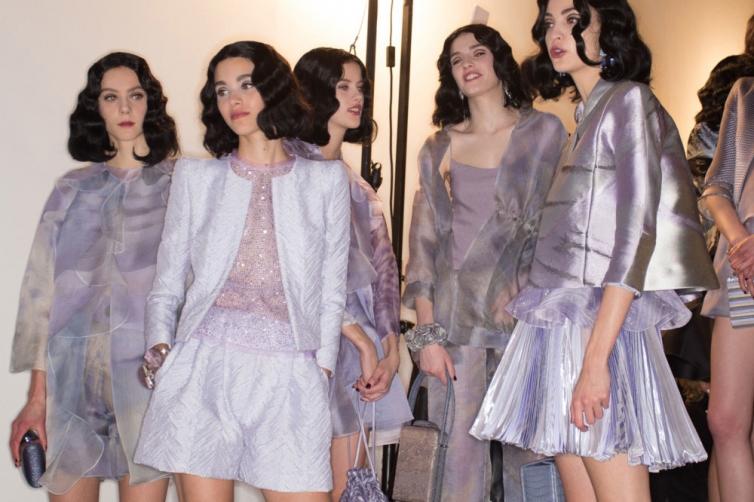 In an effort to save our fluffy friends, Armani announced earlier this week of its decision to go 100% fur free. With its recent collection's Faux Fur looking very much on point, we are thinking this is a win-win situation all round.
H&M took a step towards saving the planet with the release of its 'Conscious Exclusive' collection in Paris. The high-end collection uses over 50% sustainable materials and we can't wait to fill our wardrobes.
After huge success in previous shoe collaborations with Nike, Riccardo Tisci has dipped his hands into the world of active wear after releasing a collection with NikeLab for extremely fashionable gym-goers.
In another step for Jenner towards world domination, Vogue US dedicated an entire magazine for the young supermodel. This special edition features Kendall, Kendall and, well, Kendall. Where can we pick up a copy?!
Over in Seoul, Korea was killing the fashion game with Seoul Fashion Week bringing us some crazy street style inspiration.
Lily Aldridge was all over our newsfeed this week, pairing up with Gigi Hadid for some colourful hair flick action for Vogue April.
Candice Swanepoel bared her baby bump with her announcement 'Barriga Positiva' (that she is expecting her first baby). With this South African VS Angel as a mother we are guessing this mini-angel has won the gene-pool lottery.