Want designer bags without the price tag? Tima's Style Lounge will be your new go-to
During a trip to London, Fatima Savea stumbled across a designer handbag subscription business which stole her heart and piqued her entrepeneurial spirit. After confirming the demand for designer bag rentals in New Zealand was just as high, she created Tima's Style Lounge (TSL) to give Kiwi women an opportunity to style designer, without the price tag.
Remix caught up with Tima to find out how TSL works and what hand candy they have available for local bag lovers...
Do you remember the lightbulb moment you came up with Tima's Style Lounge? How did it all come about?
I was on a holiday in London and came across an advertisement of a designer handbag subscription company. You pay a monthly fee and get a new designer handbag every month to wear. I thought it was a genius idea, not only are you able to wear the bag for a fraction of the price but you're also not tying yourself down to purchasing one expensive handbag. We all know handbags aren't the most affordable so I wanted to give women here in New Zealand an opportunity to be able to wear a designer handbag and not have to fork out thousands of dollars. There were also a few other handbag rental companies I came across in New York and I took some inspiration from all the different companies I saw and created TSL.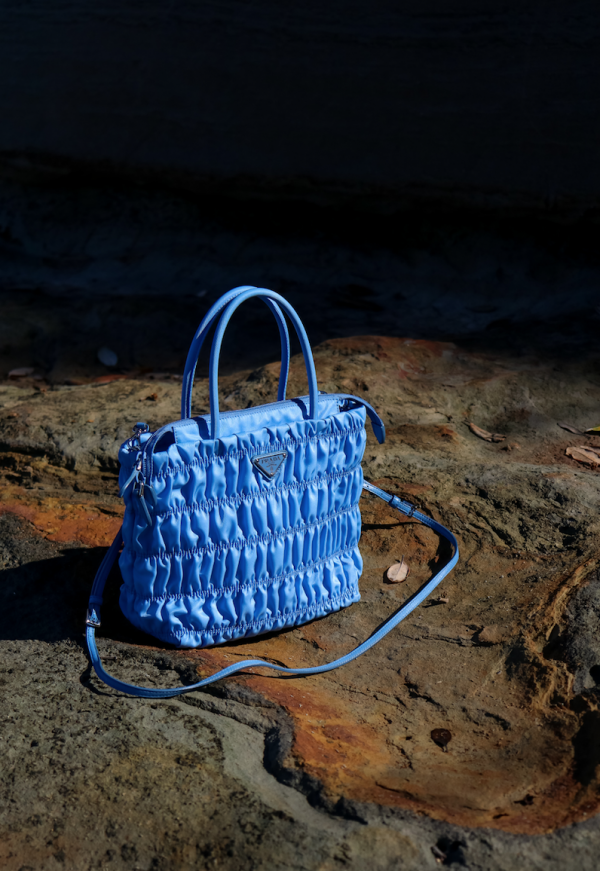 How does the rental process work at TSL?
It's super easy! You can rent a bag for a 4 day period, 1 week or 2 week period. The hardest part is probably picking the bag! Once payment and photo identification are processed, TSL then couriers the bag in one of our beautiful boxes and return information is enclosed inside the box. Once your rental period is over, you return the bag and box inside the provided courier bag and drop it off to your local post office.
It promotes sustainable fashion - the concept of reusing bags without mass purchase - what is your stance on the fashion industry/sustainability?
The fashion industry is shifting and I have personally made a conscious effort to reduce my fast fashion purchases. I think that supporting New Zealand companies and New Zealand made fashion is really important to me and not only is it contributing to our own economy, but it's also ethical and sustainable. In saying that, I love designer handbags, they are all investment pieces that I know I'm not going to throw away after a few uses and each piece is timeless. I also tend to buy a lot of the handbags for TSL off second hand designer websites that are all sent for authentication, so in that sense I'm also not contributing to mass purchases of new handbags for the business too.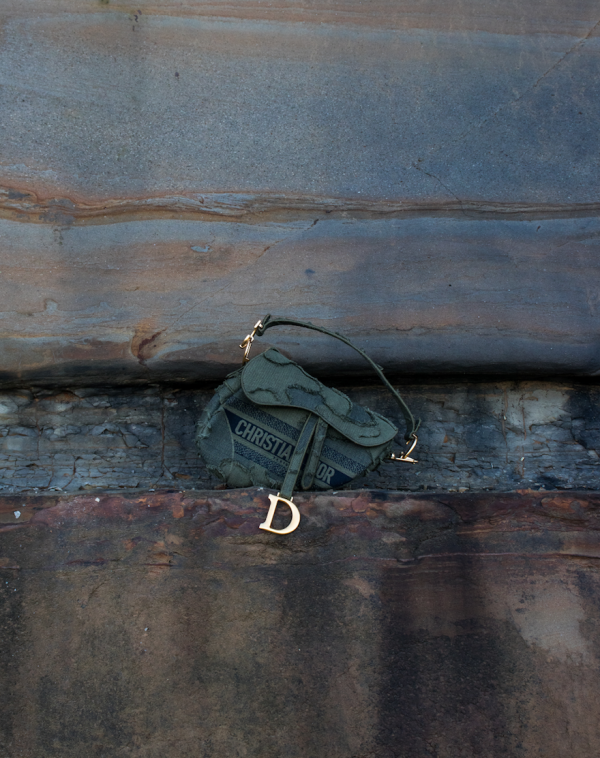 How often are you purchasing product for TSL and how do you decide which bags to choose?
Not often as I feel like, my business has now grown to the point where I can invest in a new bag every month or so. This will come with time and I'm hoping once my business grows I will be able to add more bags to our collection. When I do purchase a new bag, I tend to follow trends and see what my followers/ customers are wanting through engagement on social media.
What is your personal favourite bag from TSL?
I love the orange Bottega Veneta chain pouch! It's absolutely gorgeous and is such a statement piece.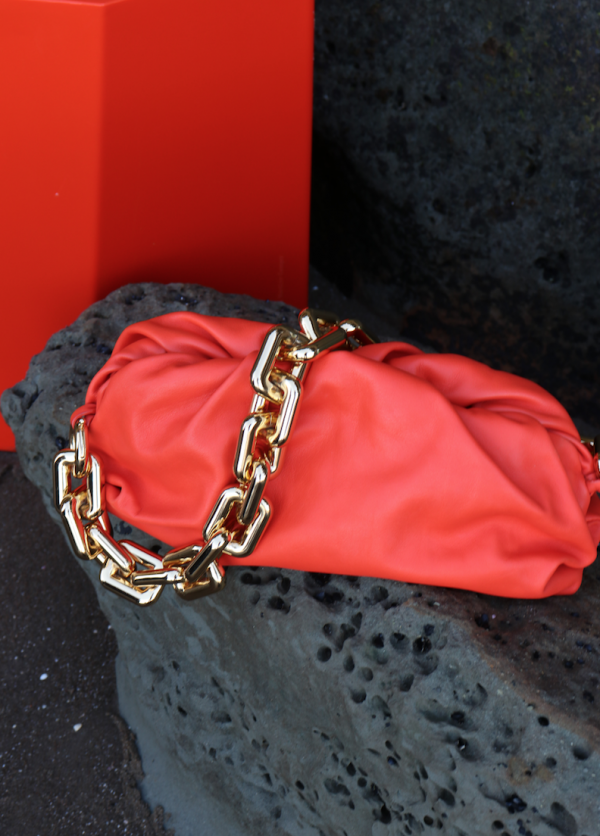 What was your first ever designer purchase and how old were you?
I got my first designer bag at the age of 15, a little hand me down Louis Vuitton pochette from my grandmother but when I was 18, I had saved up some money from work and I purchased a Louis Vuitton petit Noé and had my initials hot stamped on the bag too. The addiction to designer handbags was born on this day.
What's coming up next for you and TSL? What can we expect?
I'm in the process of incorporating consignment to TSL, something I was planning on doing last year but then I experienced some health problems so I had to put it on hold so I'm looking forward to getting that done. I am also going back to university in July to do a communications diploma which I'm hoping it will help broaden my knowledge with business and marketing and I can incorporate my knowledge into my business.
Find out more at timasstylelounge.com