The style evolution of Kourtney Kardashian
When we think of the Kardashians, the words stylish and influential quickly follow. After Kourtney Kardashian and Travis Barker's glamorous Italian wedding in Portofino this past weekend, the fashion choices of the oldest Kardashian sister is all anyone can talk about. Kourtney's mature and classy style may have evolved over the years, but she consistently makes waves in the fashion industry with her bold decisions. Here at Remix, we've selected a few of our favourite Kourtney looks from recent years to celebrate the amazing Mrs. Kardashian Barker.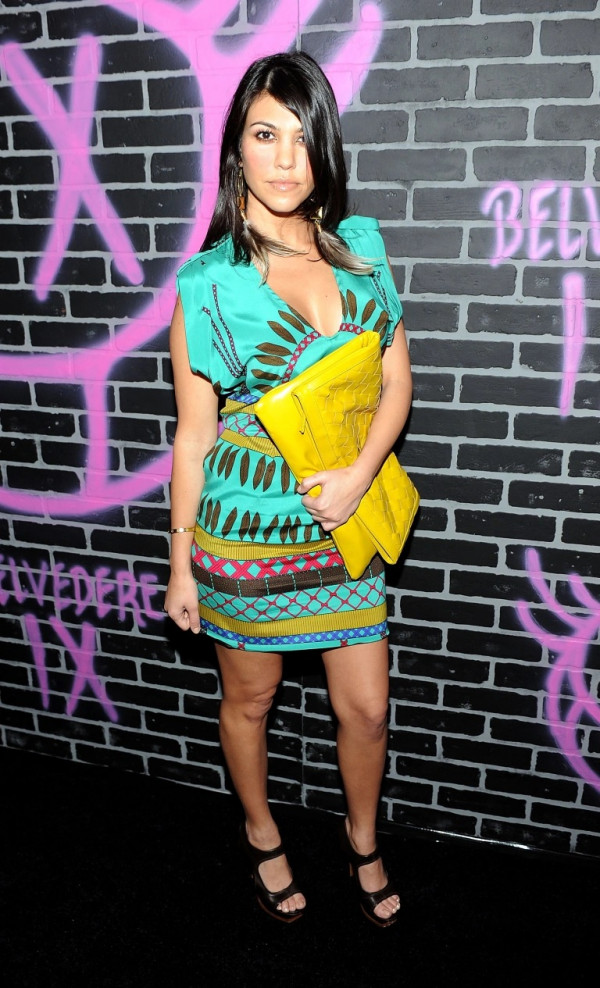 Via: StyleCaster
Colour Blocking
Kourtney has come a long way since her early fashion days experimenting with bold patterns.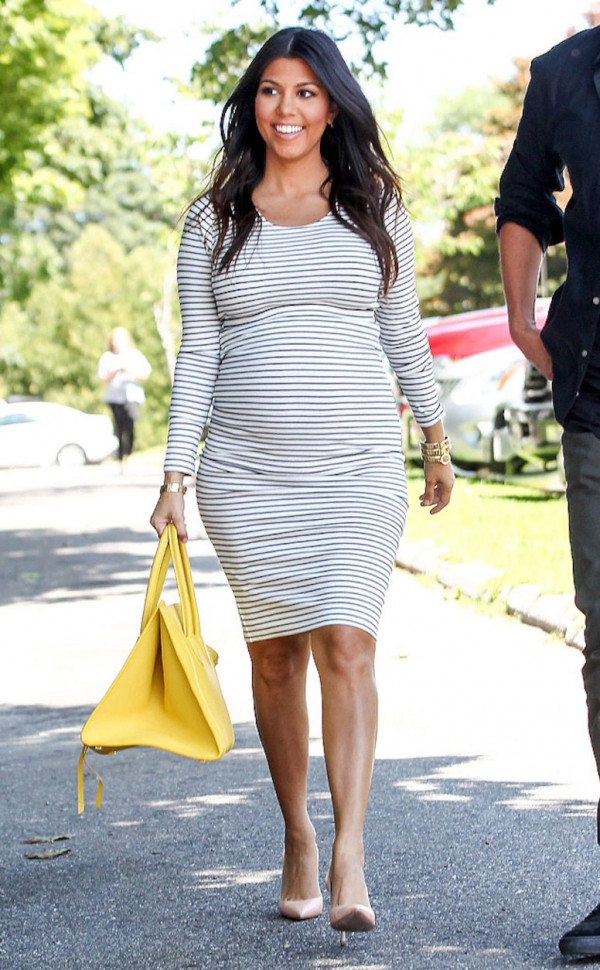 Via: E! Online
Stripes and Silhouettes
With flattering silhouettes and stripes, Kourtney invented maternity style.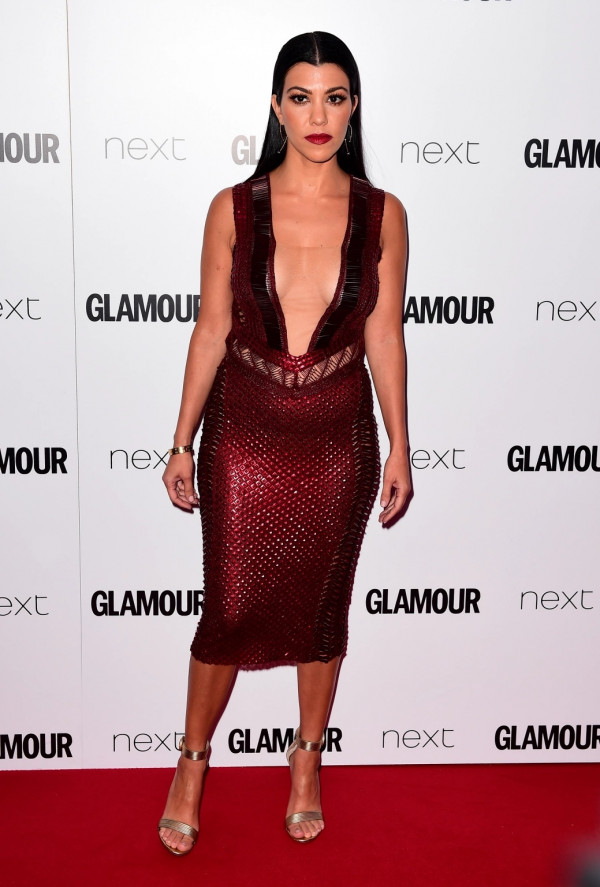 Via: StyleCaster
Ravishing Red
As Keeping Up With The Kardashians began to pick up the pace, Kourtney's style transformed, becoming more mature, sophisticated and sexy.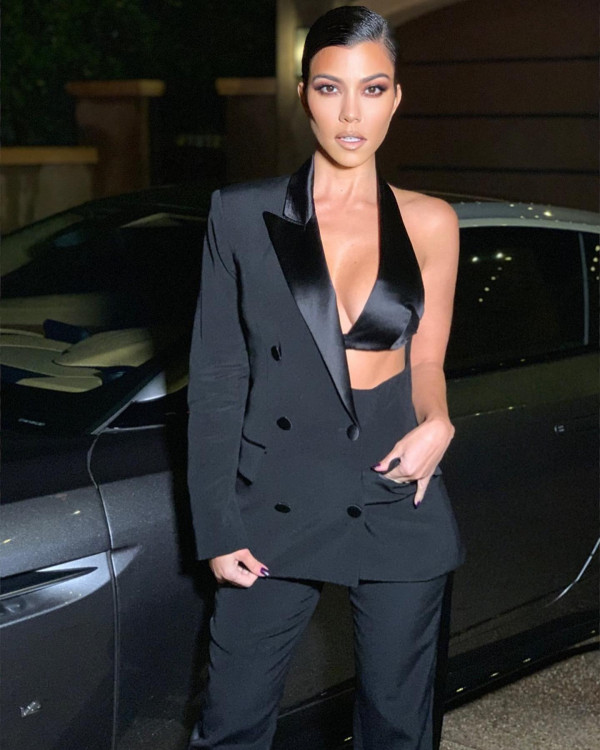 Via @kourtneykardash
The Name's Bond
James Bond or Kourtney Kardashian? Mixing business with pleasure, Kourtney added a hint of scandal and adventure to a professional suit set, showcasing the uncompromising attitude of her fashion.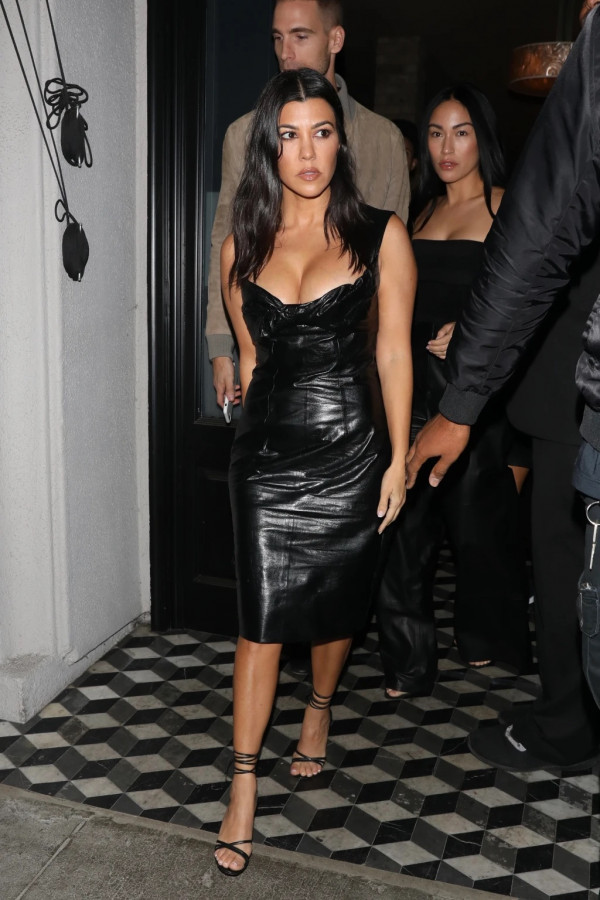 Via: StyleCaster
The LBD - A Wardrobe Staple
The Kardashian girls love a little black dress. Combine that with a tight body-shaping material and you've got a true Kourtney look.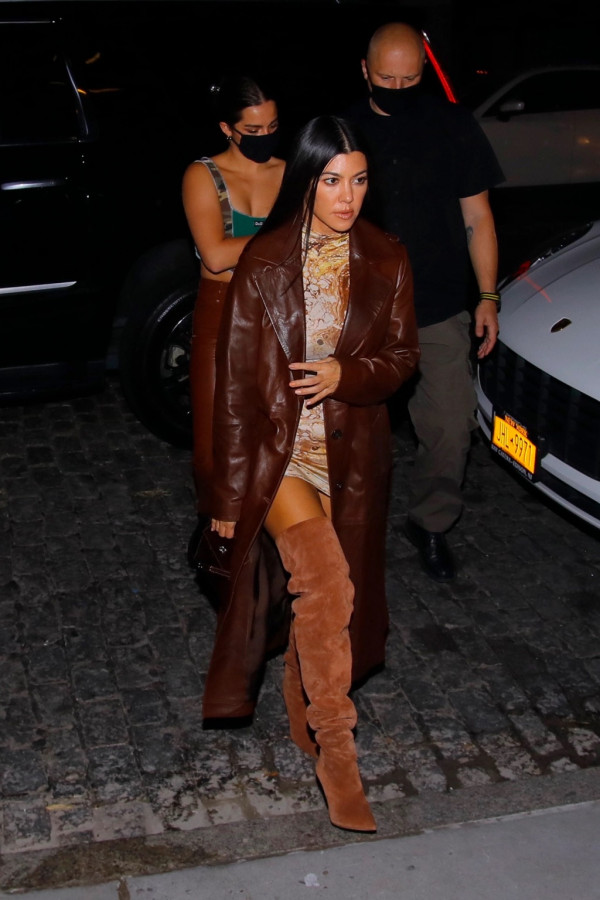 Via: StyleCaster
Autumnal Tones
Sticking to her statement piece roots, Kourtney revitalised her old style by mixing it with neutral, mature tones.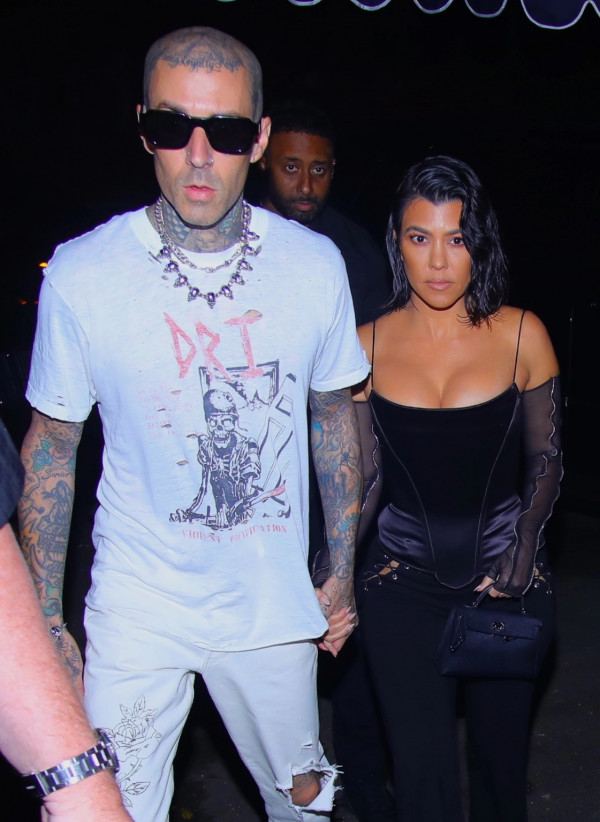 Via: StyleCaster
Punk Princess
Known as a time of transformation in Kourtney's wardrobe, her debut with Travis Barker saw an emergence of rockstar glamour with corsets and mesh galore.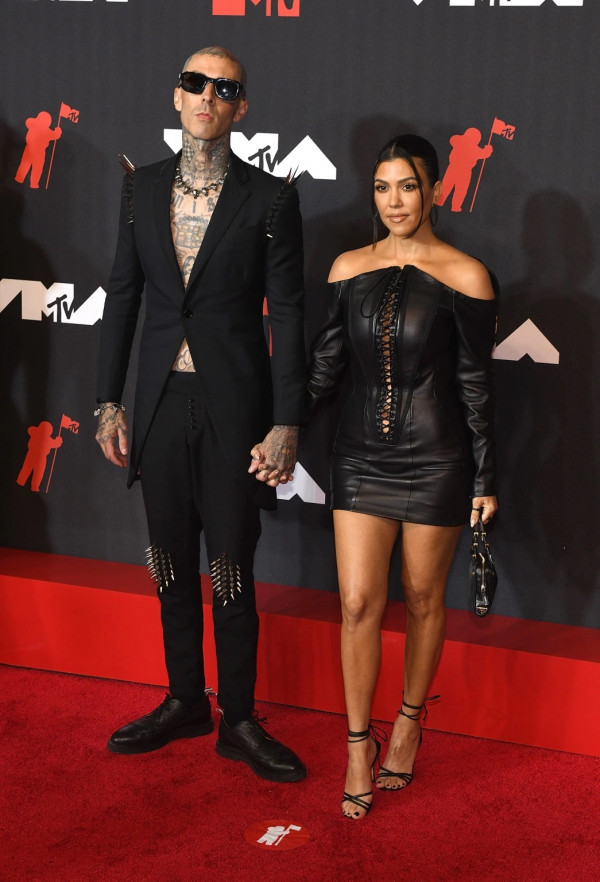 Via: StyleCaster
Glam Rock
Kourtney's whirlwind fashion evolution is epitomised in this punk rock look, complete with studs on her bag to match the decorations adorning Travis Barker's outfit.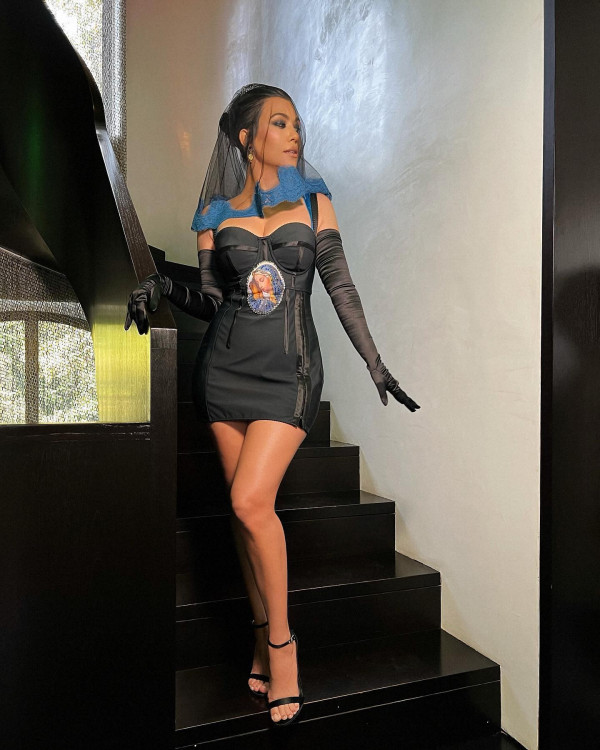 Via @dolcegabbana
La Dolce Vita
Ahead of her exquisite Portofino wedding, Dolce and Gabbana dressed Kourtney in a snug and mysterious mini dress to continue her new edgy style.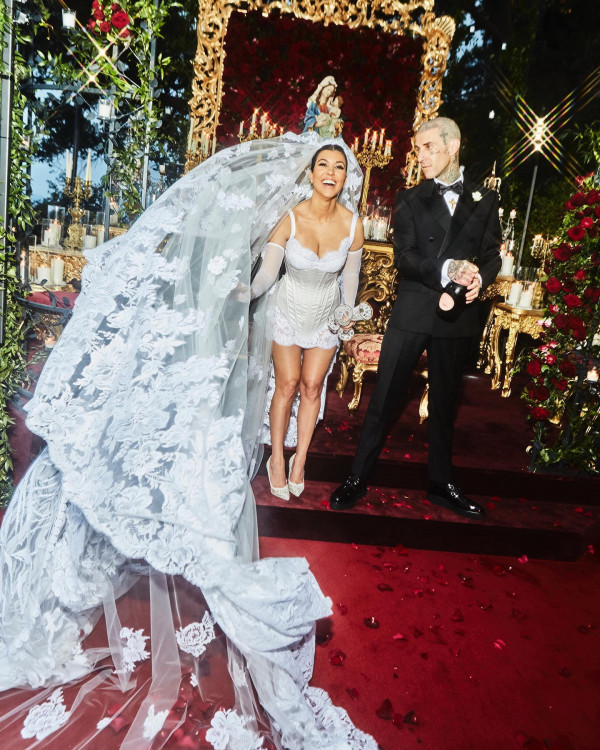 Via @kourtneykardash
Here Comes The Bride
Finalising her style evolution in a stunning, customised Dolce and Gabbana dress, Kourtney Kardashian was a sight for sore eyes at her wedding to Travis Barker. From the intricate floral detailing to the modern corset and the enormous smile on her face, Kourtney's untraditional look exceeded expectations.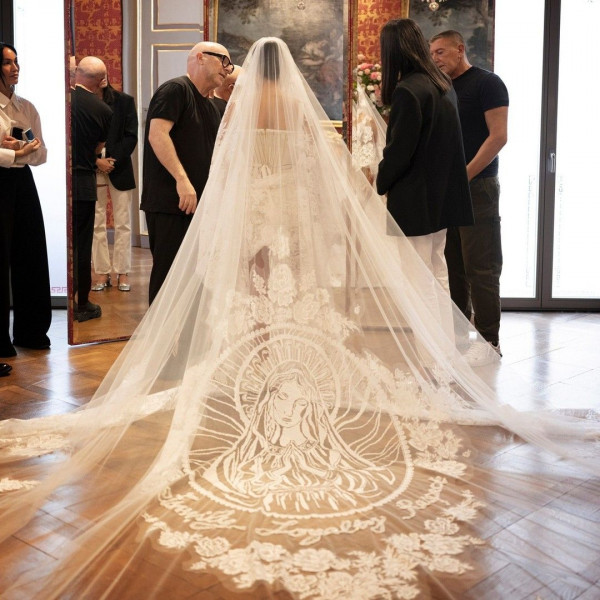 Via @dolcegabbana
Honeymoon Ready
Dolce and Gabbana designed a dreamy veil for an equally heavenly wedding, featuring a depiction of the Virgin Mary inspired by one of Travis Barker's tattoos.