Kate Moss and Naomi Campbell 20 years later
Waaay back in 1996, at the peak of the '90s supermodel reign, Kate Moss and Naomi Campbell starred in the Fashion Targets Breast Cancer campaign, along with Claudia Schiffer and Elle Macpherson among others.
To celebrate the 20th anniversary of the British campaign, Kate and Naomi are back, this time photographed by Mario Testino.
The black and white photos show the two supermodels wearing white tees that are a part of the campaign's collection, with 30% of the sales donated to Breast Cancer Now's research.
Ralph Lauren founded Fashion Targets Breast Cancer in 1994, following the passing of one of his close friends to the disease, and two years later the organisation made its way to the U.K.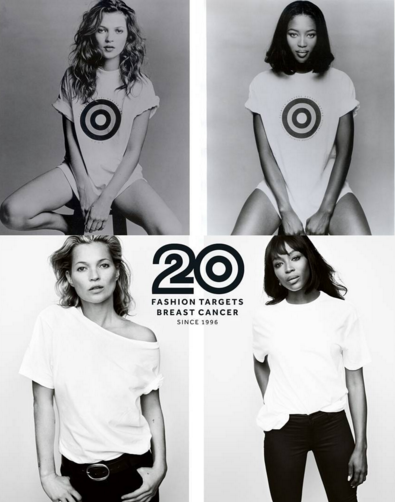 With the '96 and '16 photos side by side, it seems the legendary duo have only gotten better with age. Their striking good looks have anything but disappeared that's for sure.