Remix captured Spring fashion at the historical Highwic
New Zealand is home to a number of historical sites and buildings that tell us rich stories of our past. If you're a lover of history and sentimental flairs, you'll fall in love with the Kiwi historical classic Highwic.
We were fortunate enough to be welcomed to the home with open arms to bring light and a bit of glitz and glam. Remix lit up this history-filled house with modern life and fashion. See how we styled the house bringing modernity along with its historical beauty.
Photographer KAREN ISHIGURO
Stylist AMBER BAKER
Model CHRISSY SOROPA from RED11 MANAGEMENT
Hair & Makeup MELINDA PATEL
Photographer Assistant HAZEL XU
Production Assistants ELEANOR GARNER & KASHA TEH
With special thanks to the team at HIGHWIC 1862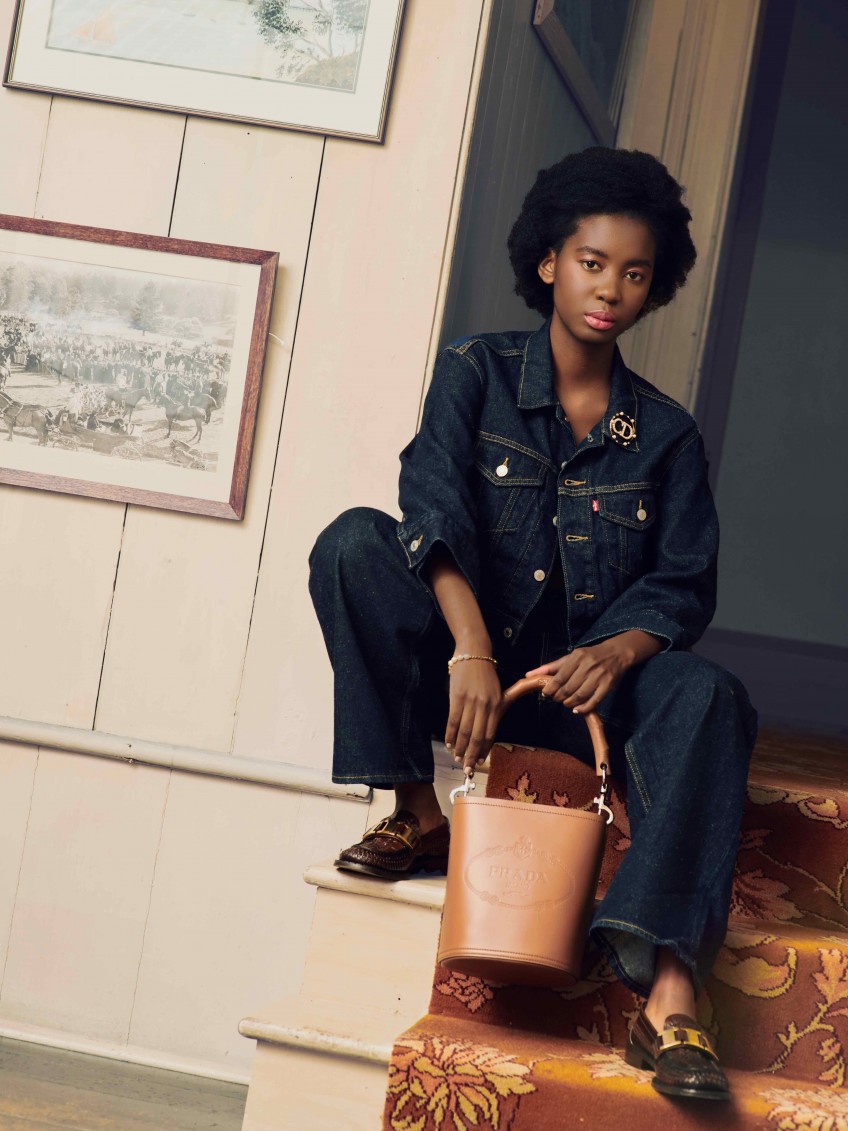 Dating back to the early days of 1862, British newly-weds Alfred Buckland and Eliza Wallen purchased this beautiful plot of land and Highwic was born. Soon to be home to Alfred Buckland and Eliza Wallen and their growing family-to-be. The name Highwic is assumed to have come from the small village of Highweek in Devon, England where Alfred grew up.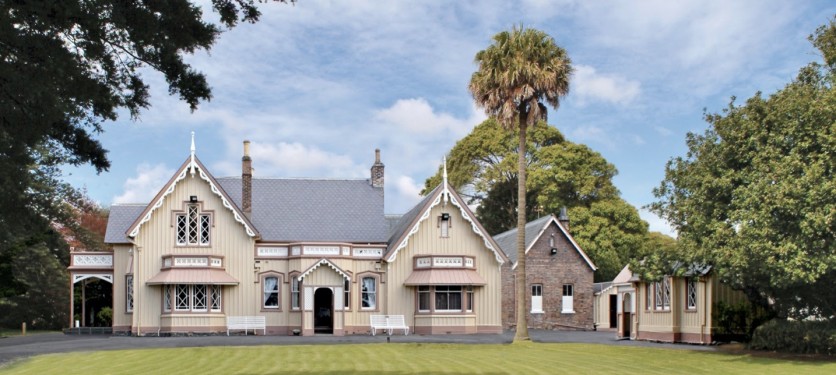 Built in the manner of a Carpenter Gothic style - until 1978 it was a family home of Alfred Buckland and his family. After holding service to its former owners Highwic was sold to Auckland City Council and Heritage New Zealand Pouhere Taonga - opening to the public in 1981 as a historical house museum.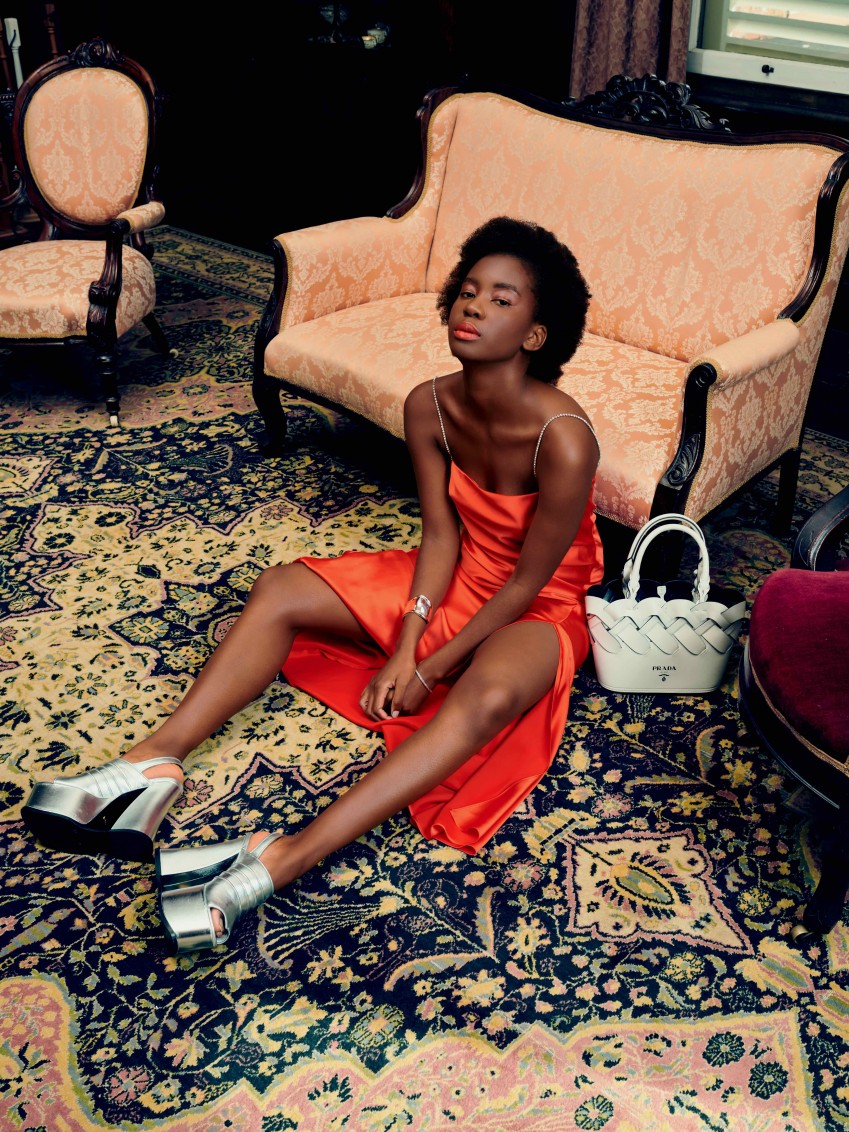 Chrissy Soropa wears the Camilla & Marc dress, Gucci footwear, Tiffany & Co cuff, Fope bracelet from Partridge Jewellers and Prada bag. . Contrasting to the colours of the sitting room of Highwic. This room was a part of the first extension of the house built in 1873/1874. Being the heart of the family home where the Bucklands gathered as a family. It was only fitting to include it in the shoot.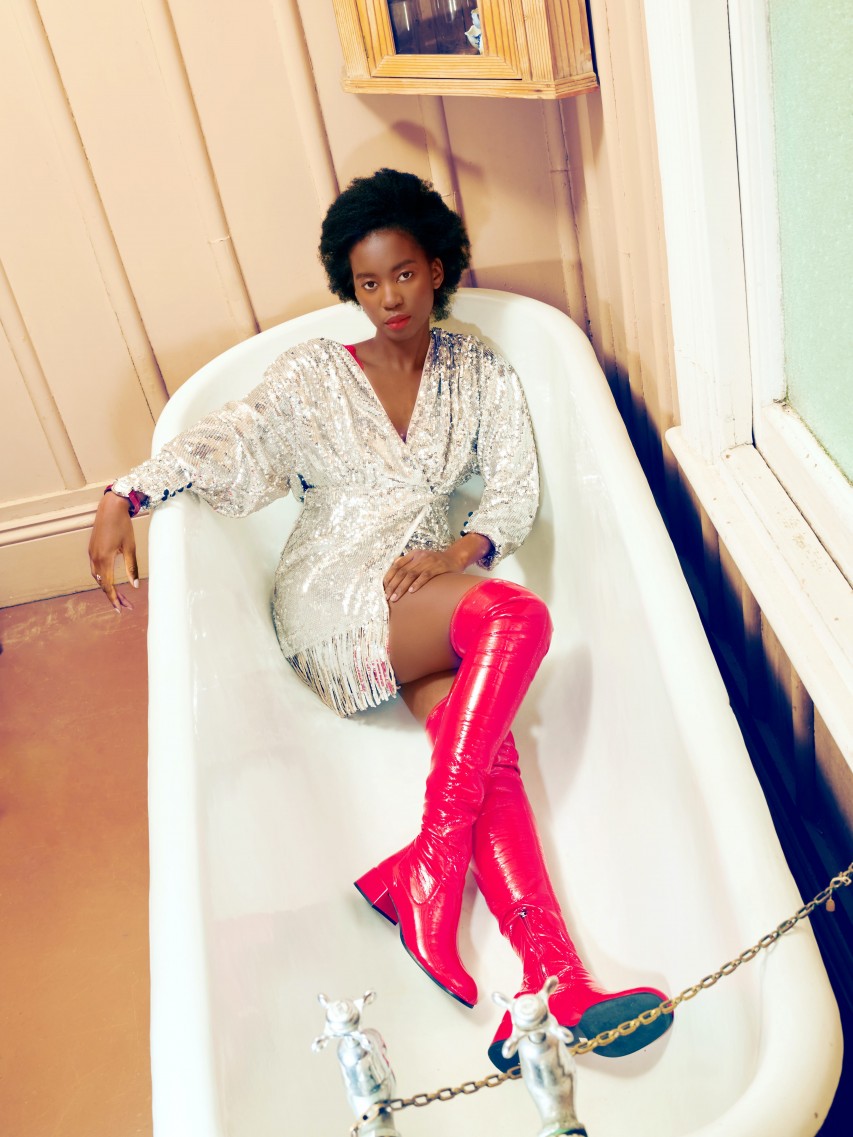 Adding a pop of colour - Chrissy wears the Rotate dress from WORKSHOP and Prada footwear. Finishing off the look with a Cartier timepiece and Partridge Jewellers ring. This luxurious look sure complements the background story of the bathroom. Having an internal bathroom back in the early 1900s was seen as a luxury. This was likely to be installed as early as 1905.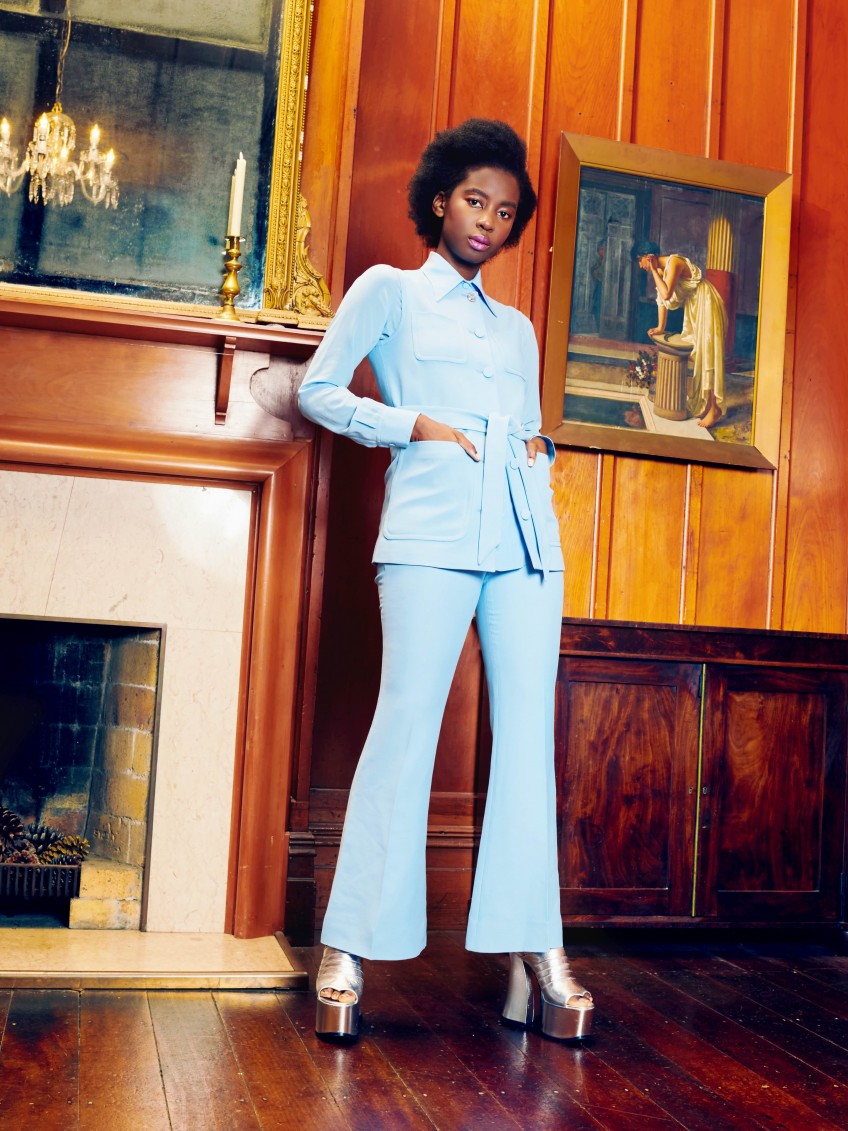 Kitted out in business-wear, Chrissy sports the Gucci suit, shirt and footwear. Looking divine in Highwic's Drawing Room built in the 1880s. The room was previously used as a nursery and family room. When you set foot inside the room, you'll experience the high ceilings and the Kauri wall panelling creating an elegant environment.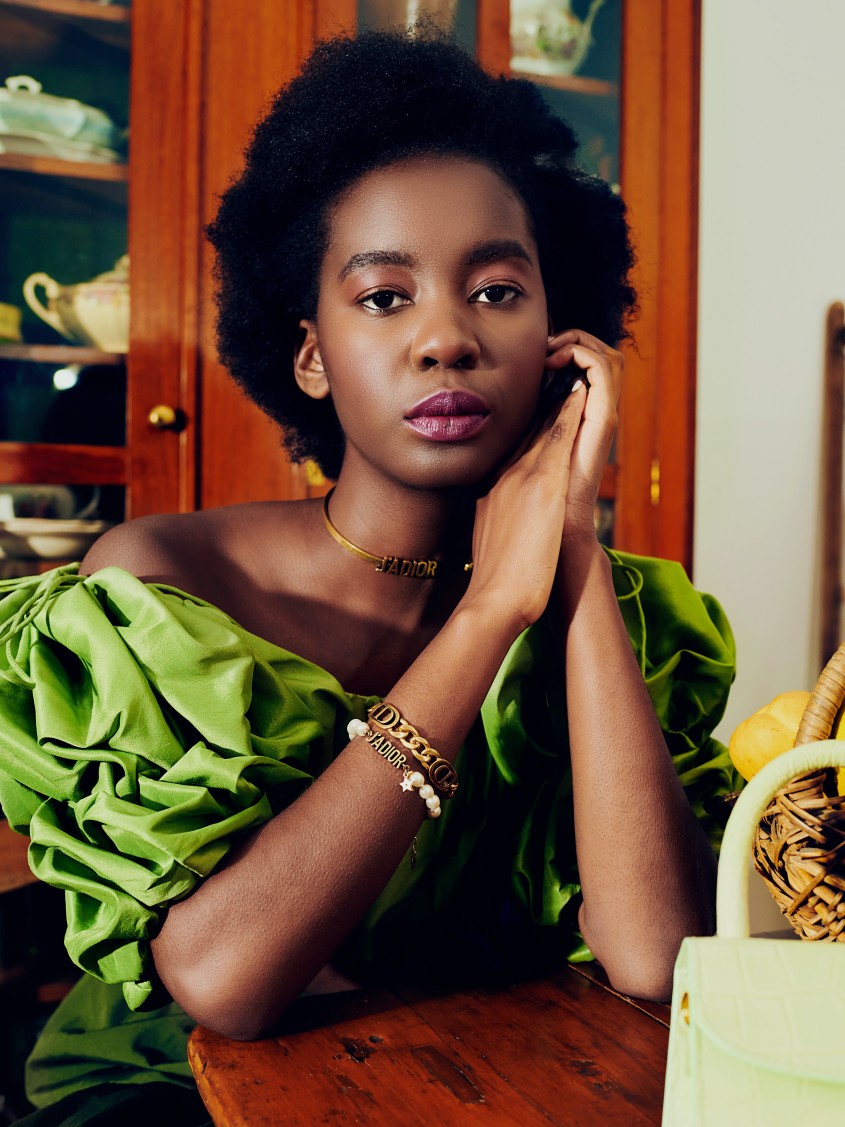 Green goddess - draped in an Aje top, accessorised in all things Dior and finishing the look with the BY FAR handbag from WORKSHOP.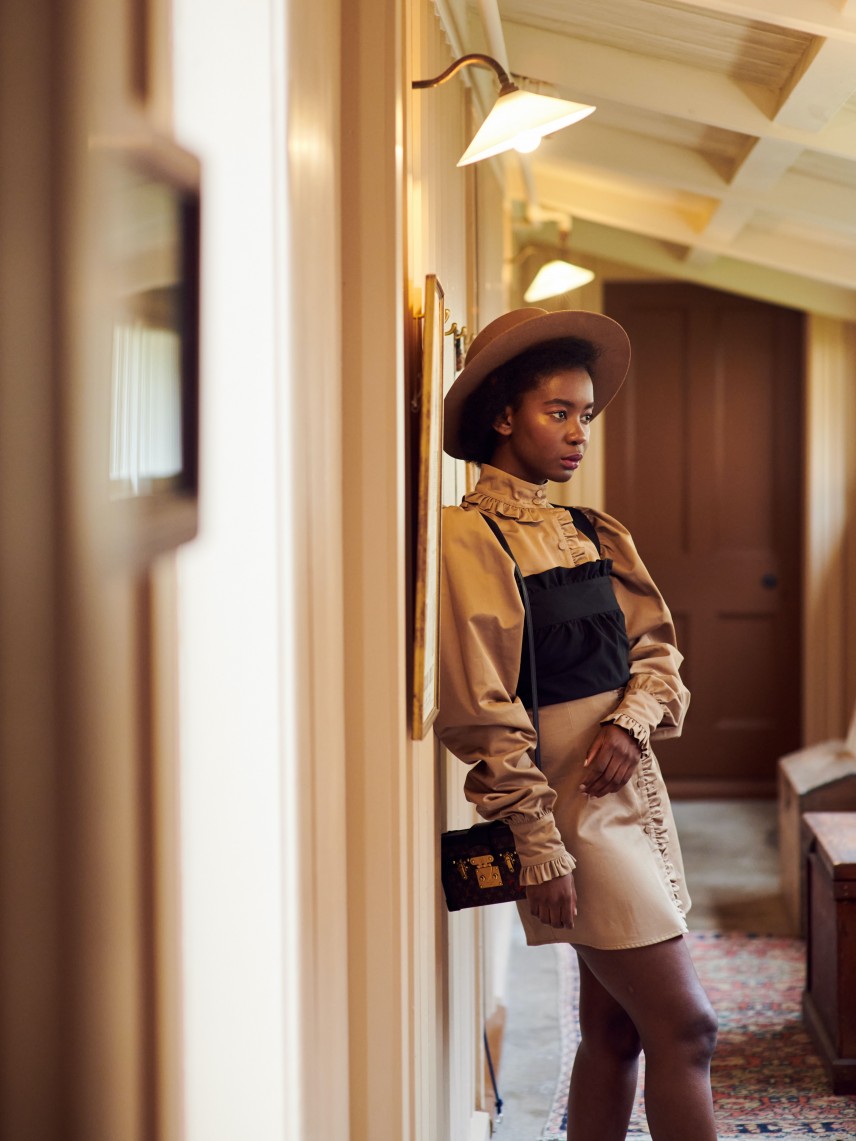 Poised against the wall in the corridor, Chrissy wears a Benjamin Alexander dress and top, clutching onto a Louis Vuitton bag paired with a Brixton hat.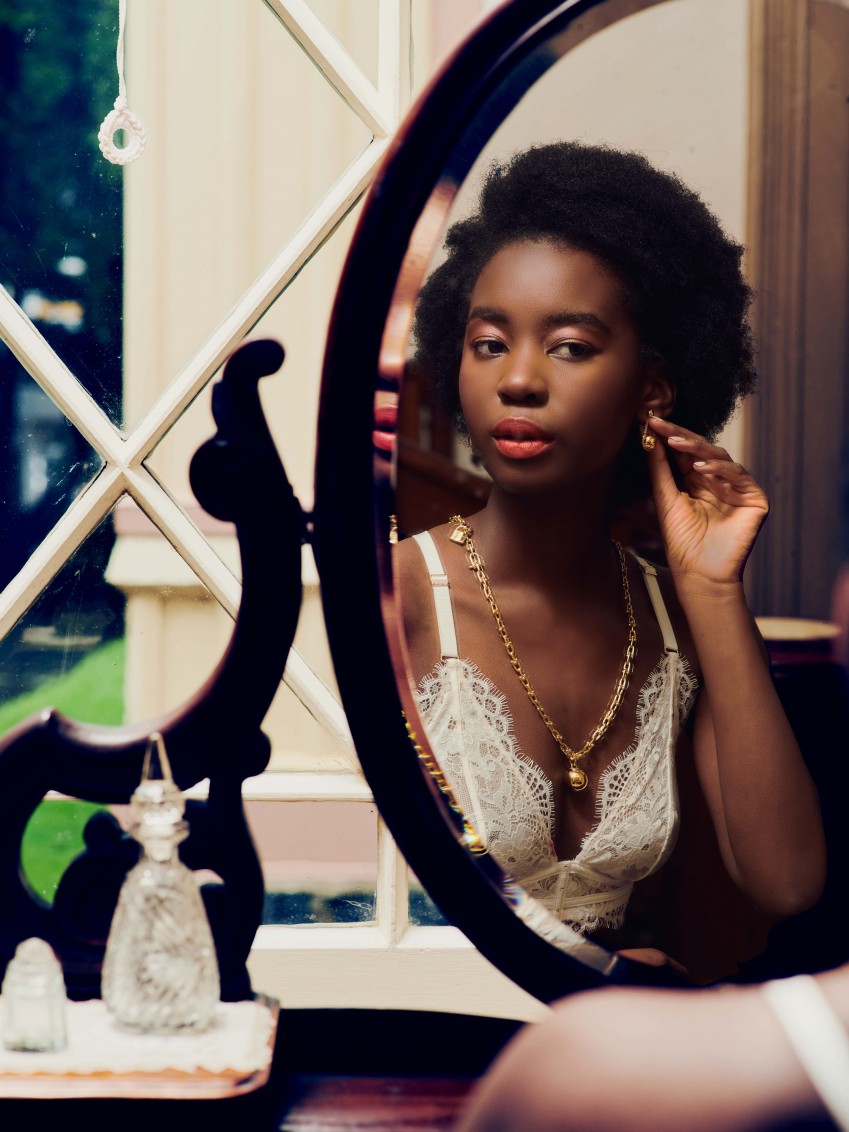 Showing us what it might've been like getting ready for an outing in the downstairs bedroom - Chrissy puts on Tiffany & Co necklace and earrings looking graceful in a Bendon Bralette. This room was once a reception room but turned into a bedroom by Alfred and Eliza to support the growth of their family.
Highwic is open from Wednesday through to Sunday 10:30 am to 4:30 pm. Parts of the house are available to hire for private functions - imagine tying the knot at this dreamy location.
Highwic, 40 Gillies Avenue, Newmarket, Auckland
Visit here for more information on New Zealand's much-treasured house.