Is this jewellery? Or art? Van Cleef & Arpels spring collection blurs the boundaries
Is this a ring? Or a work of art by a renowned French artist?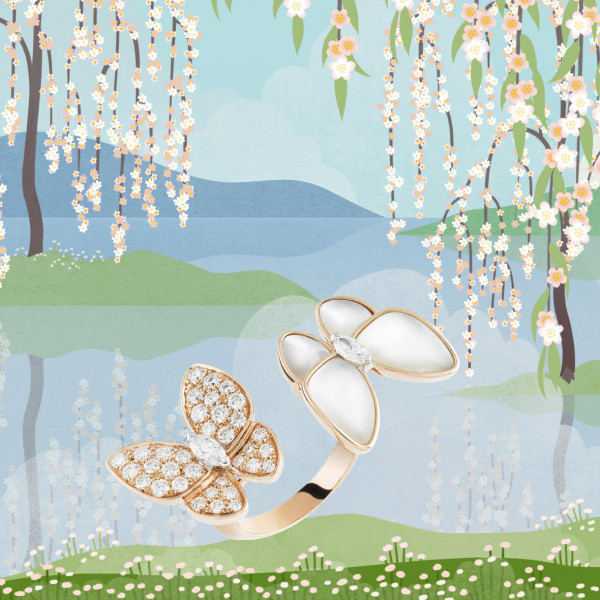 Blurring the boundaries between the two, Van Cleef and Arpels continue their charming storytelling through fantastical moments with the release of their 2023 Spring Collection. Every year, Van Cleef & Arpels celebrates the arrival of spring, which brings with it a new beginning - after the winter New Zealand has had, we're counting on a change. After a flood, comes flowers, right?
This time, the Maison brings French illustrator, Charlotte Gastaut's enchanting floral universe into play, with layers of delicate and playful blooms to awaken the dulled post-winter senses. According to the Maison, Gastaut was inspired by the lightness and warm breeze of the spring season. The colours of the natural world are the primary palette for her illustrations, encapsulating the freshness of early spring and cherry blossoms.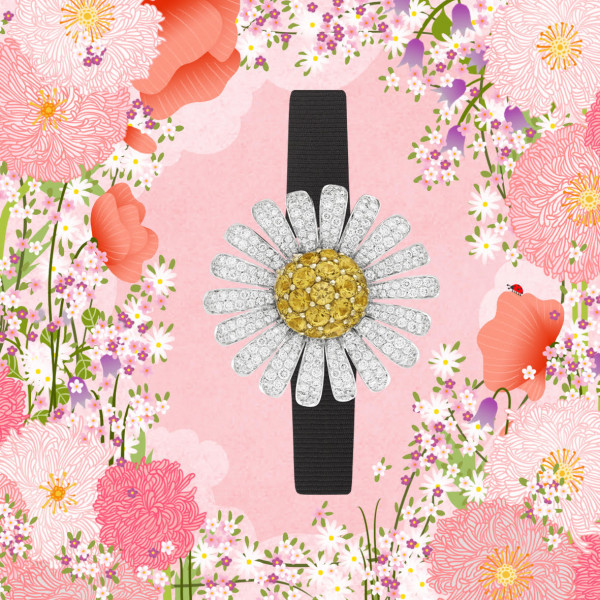 The Maison first collaborated with the reknowned illustrator in 2018 for the creation of visuals, which accompanied the Quatre contes de Grimm High Jewelry collection. Five years later in May 2023, Charlotte Gastaut's illustrations adorn the New York flagship boutique and the sidewalk of the Fifth Avenue.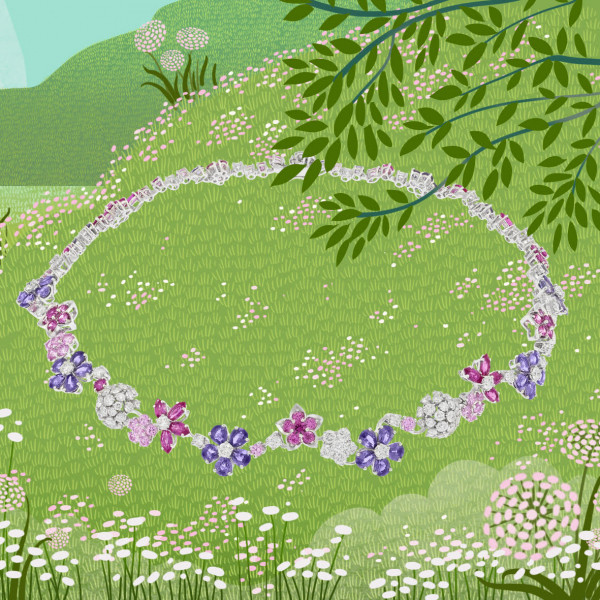 Speaking of Spring... Introduced in 2021, the Lucky Spring collection embodies the Maison's poetic world and its positive vision of life. This year, Van Cleef & Arpels' enchanting garden welcomes new pieces that combine two cherished themes of the Maison: nature and luck. With a vibrant palette of rose gold, white mother-of-pearl, onyx, and carnelian, the pieces feature delicate motifs that create shimmering bucolic scenes.
Nature takes shape as precious art.
Through lily of the valley buds, ladybugs, and plum blossoms, this jewellery collection offers a picture of spring that is both pure and elegant. Each element was patiently considered and designed during the creation process to express the Maison's messages of luck and joy. These four new additions expand the Lucky Spring offering: a long necklace, three bracelets, a clip, and a pair of earrings.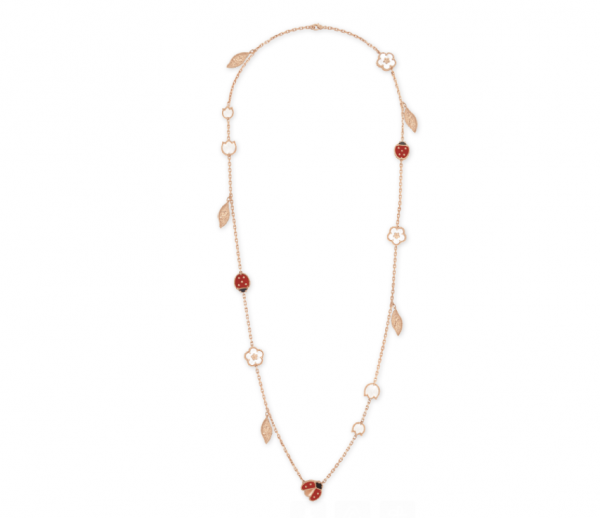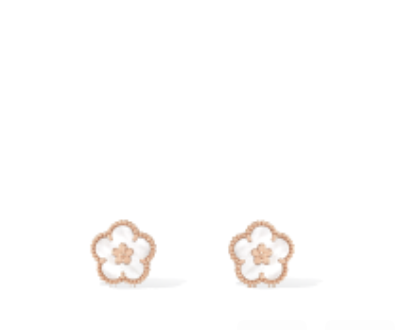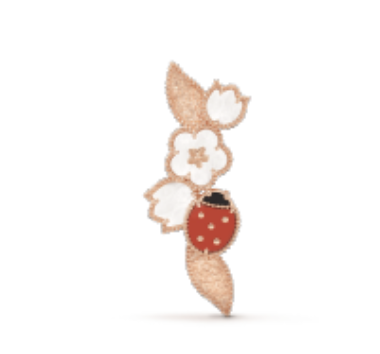 Forever charming, these timeless designs are another adored addition to the ever-famous Lucky Spring collection.
Discover more here