Your week in fashion; Pre-Coachella edition
It's that time of year again. That's right, Coachella is here. Social newsfeeds are about to get clogged with festy headbands, cowboy boots and bohemian florals - not that we are at all complaining!
In preparation for all the madness; here's this week's fashion highlights to keep you sane before you dive straight into festival overload.
MIA made another move as a political activist, telling us all to 'Re-wear it' with a promotional music video for H&M. The brand are launching a global recycling initiative for world recycle week encouraging customers to bring in unwanted clothing in order to create a 'closed loop system'.
The MTV Movie Awards had Kendall taking lace-up shoes to a whole new level next her bestie Gigi who was in a fringy situation. Seriously though, how long did those shoes take to tie up?
Clearly the Moss family has some seriously good genetics going on with Lottie Moss, Kate Moss's little sister, landing her first Vogue cover for the magazine's French edition.
From model to actress and back to model again, Cara Delevingne was announced as the face of Rimmel. Proudly claiming her British roots with this statement - 'I'm a London girl through and through and Rimmel London truly captures and represents the city's edgy, cosmopolitan beauty styles.'
The Game of Thrones mother of Dragons, Emilia Clarke, is now also officially a mother of fashion after landing the cover of Vogue Australia.
In celebration of their iconic designs, Tommy Hilfiger took us on a time machine ride back to the '90s this week with the launch of a capsule collection. With models Hailey Baldwin and Lucky Blue Smith as the captains, we were happy to jump onboard with this throwback.
Two magazine covers, one week. Kylie Jenner was a back-to-back cover girl for both Marie Claire and AD Week this week.
Straight off the Balmain Fall/Winter 16 runway, Kim K made the Balmain army proud when rocking this black and gold dress at a Las Vegas event.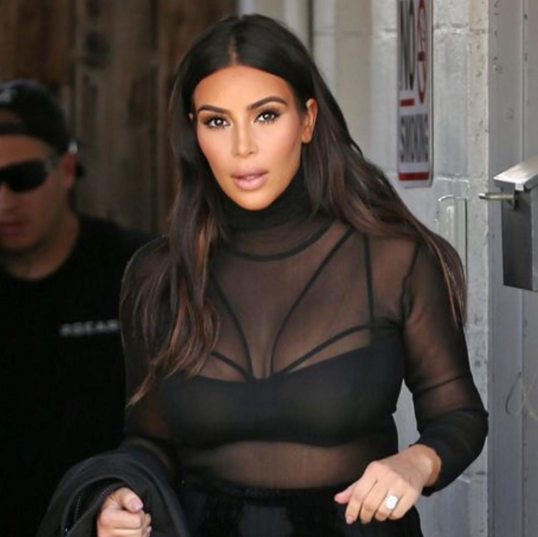 She also gave New Zealand label Lonely Lingerie the tick of approval wearing their new 'Gigi' bra
Happy birthday to Alessandra Ambrosio, who celebrated the special day with this adorable photo of her and her genetically blessed children.
All your favourite supermodels flocked to support the one and only Naomi Campbell at her book launch this week. If you have a spare £1,250 handy, this limited edition two-volume collector's edition is for you, featuring a pop art box by artist Allen Jones.
Victoria bent it like Beckham for Vogue China this week, bending her body in some pretty crazy directions and leaving critics to call the shoot a photoshop flop. While she is still waiting for Anna Wintour's Vogue USA approval, looks like China can't get enough of posh spice.
Let's face it, everybody loves Coachella. H&M publically announced their love this week through a #H&M Coachella range launched to get you through all your festy outfit decisions. Bring on all the fun and games next week.
Last but certainly not least, the incredible Taylor Swift gets futuristic glam for her Vogue USA cover shoot. The star opens up about Calvin Harris, Kanye West and what's next. Read about it here.