Inside Milan Digital Fashion Week, Prada SS21 'Multiple Views'
Calling all Prada archive lovers as Spring/Summer 2021 showcases a blast from the past of both Donna & Uomo, a true resemblance of Prada DNA where lovers of the house can feel a sense of nostalgia throughout this collection.
Kickstarting the first day of Milan Digital Fashion Week, Miuccia Prada virtually released her new collection 'Multiple Views' subtitled as 'The Show that Never Happened'. It comes to no surprise that we see, yet again, another new dimension in the fashion industry all in the hands of the artistic-genius herself, Miuccia Prada.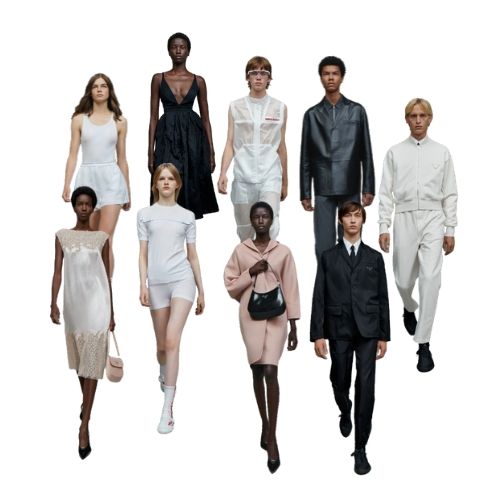 The collection speaks on behalf of the adaptation and working around the current global situation we live in. Attention is drawn back to simple clothes that have use and value, longevity, and a place that fits in our current lives. Prada embraces and celebrates multiplicity - when people cannot come together, Prada has established its type of community on its own. So to all the Fashion-week-goers, not to worry, you've got front row access to this spectacular and articulated collection, all online.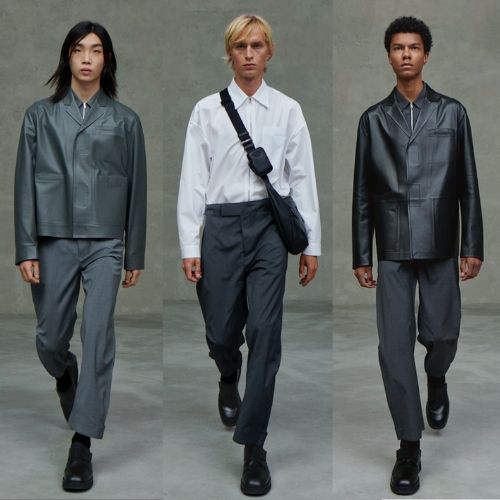 Mrs. Prada has long maintained a symbiotic relationship within the art world, she was able to conduct a five-chapter film collaborated with five artists and film-makers to showcase their cinematic interpretations of the collection. A 'true conversation' added Prada, as part of its aim to echo the feeling of a traditional fashion show with a twist. As the film plays, we experience a 'dystopian feel' as if it was the child-baby of movies American Pyscho mixed with Gattaca.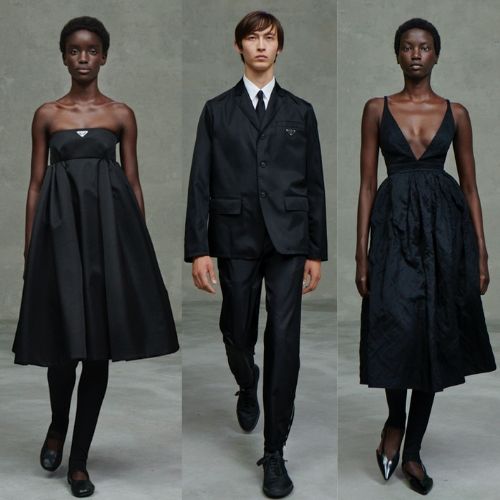 The message of Prada's latest collection was an ode to a sense of simplicity and longevity. A contrast of both masculinity and femininity. In both Uomo and Donna, we see sharp and fitted silhouette's manufactured with technologically innovative fabrications, Linea Rossa sportswear contradicting alongside soft cotton, powder pink knits, and a touch of lingerie.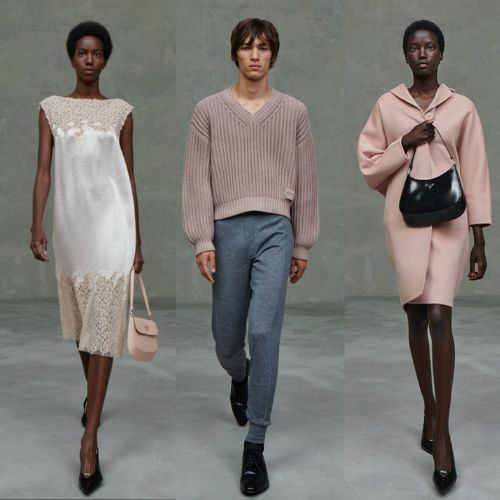 Chapter I
The first chapter was photographed by Willy Vanderperre. Known to film in black and white, he offers what he states a 'slightly schizophrenic' feel. Featuring models dressed in sharp black and white tailored suiting to a distorted soundtrack of shivering violins over backlit shots.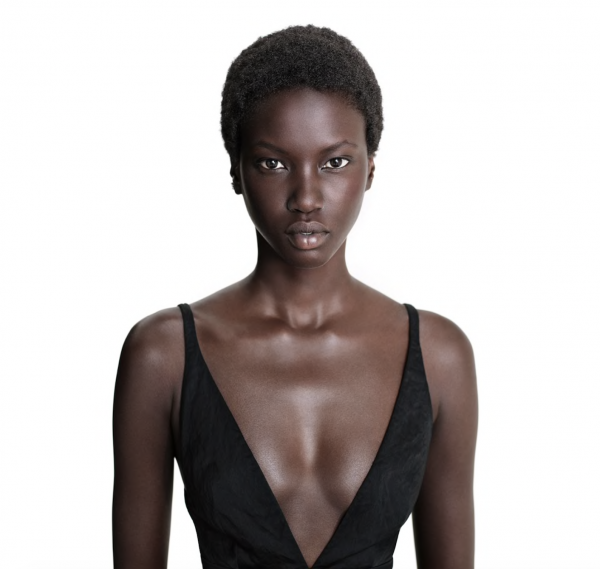 Chapter II
Followed by photographer Juergen Teller, dug into the guts of the Foundazione Prada in what looks like the engine room, to film and photograph a section that mixed full-skirted black nylon evening dresses, a mix of sportswear and workwear. Accompanied by a disjointed piano soundtrack interrupted with noises of factory machines.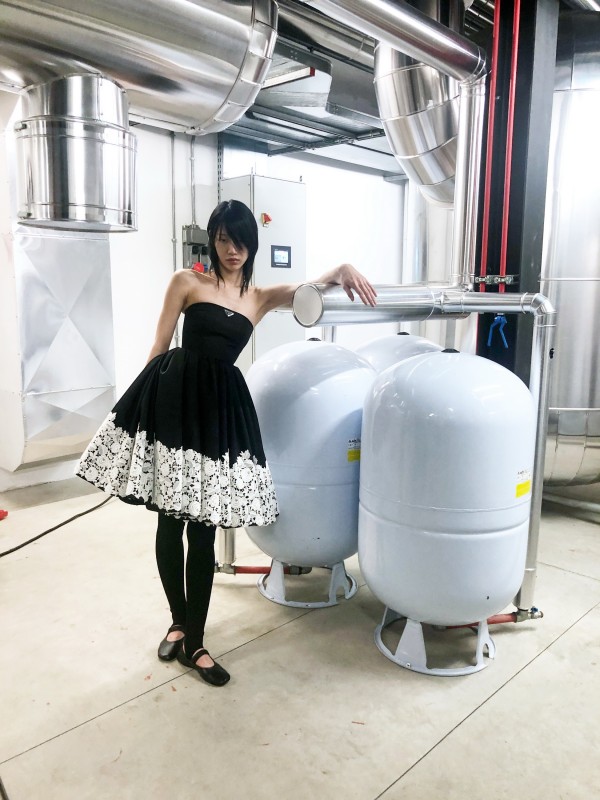 Chapter III
Joanna Piotrowska filmed the models in an industrial factory. Once again, in black and white. Piotrowska used the sound of finger snaps to 'refocus the viewer's attention to each new look'.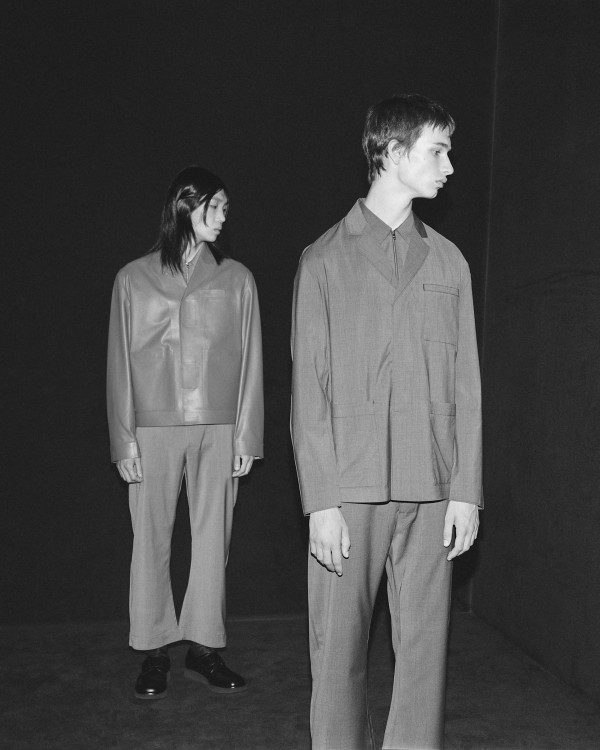 Chapter IV
While Martine Syms created a film inspired by cinema culture, featuring models in Fondazione Prada's cinema. Models pose between the seats and strut down the aisle. We see a taste of Prada's youthful energy inspired by the 60s here with oversized knitwear and cardigans.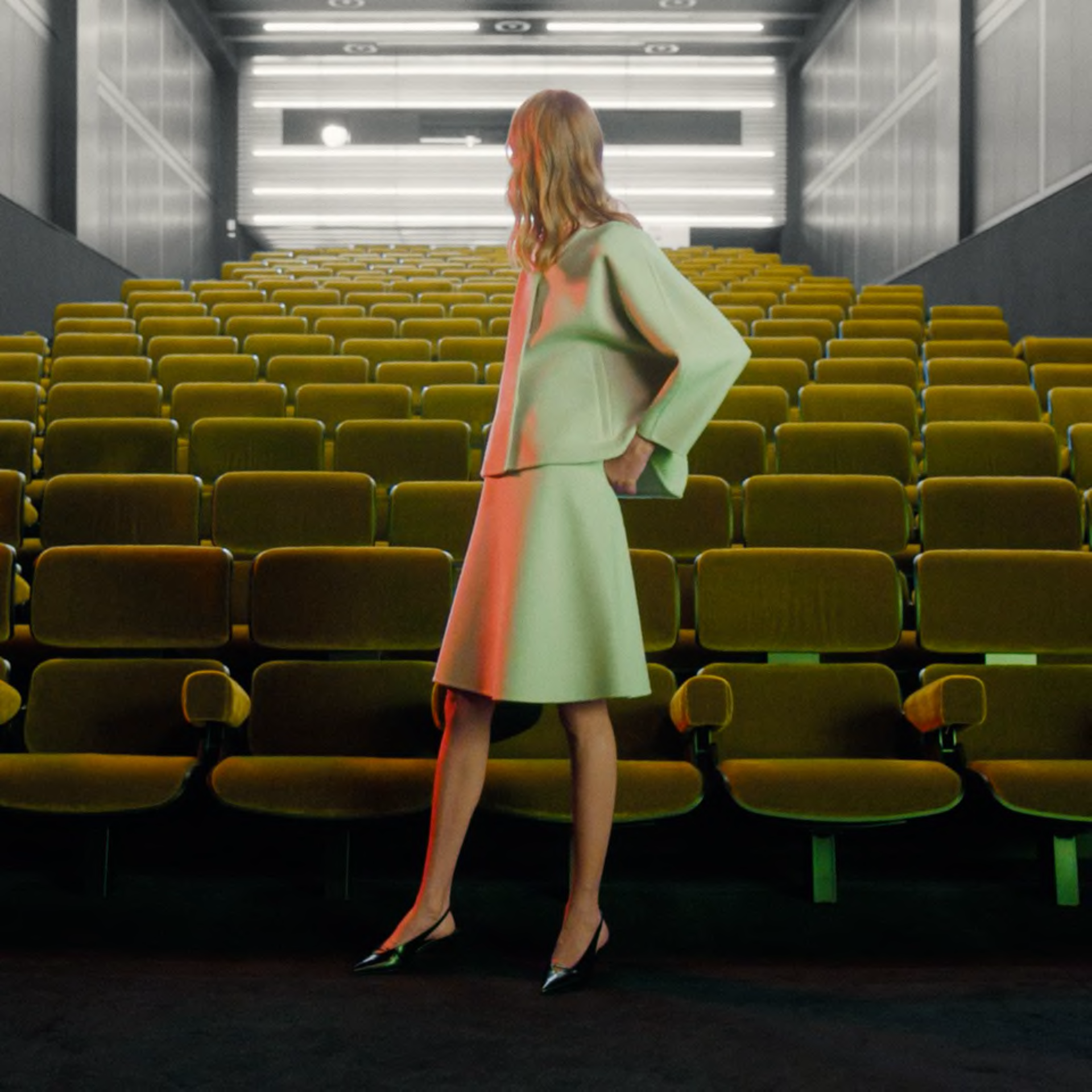 Chapter V
The final chapter produced by Terence Nance was inspired by the idea of 'speed and play' to showcase the sporty looks of the Spring/Summer 2021 collection reinterpreted of the brand's iconic Linea Rossa line. A presentation of the collection focuses on 80s tennis wear. All-white pieces of polos, shorts, and socks pulled up high.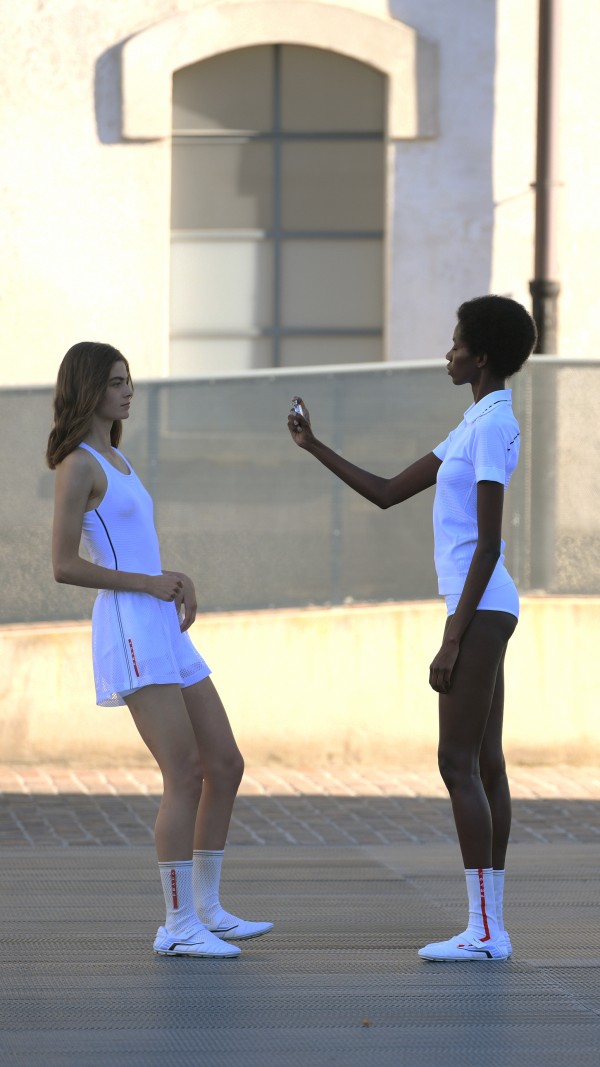 Towards the end of the digital presentation, a traditional catwalk format is seen. Prada explained that the understated aesthetic as 'as times become increasingly complex, clothes become straightforward, unostentatious, machines for living and tools for action and activity'. A sense of contradiction is celebrated, fragility can be found in strength.
At a time when the world has changed for so many of us, the collection feels quite right. Making it acceptable to combine sportswear, daywear, and workwear. Prioritising functionality and comfort to create a style that we can appreciate at this current point in time.


Miuccia Prada has been the creative head of the iconic brand for decades, it was huge news to us all when she announced that Raf Simons will be joining her as co-creative director. With the launch of her latest collection, we celebrate Miuccia's sole production before the collaboration takes off in September - I myself, cannot wait to see both the creators come together to grace the fashion world with yet another, pleasant collection.