In conversation with Alex of A&C Homestore
Sailing to Waiheke Island's tranquil Awaawaroa Bay, A&C spent an Autumn day nestled in a Nat Cheshire designed 'off the grid' home to bring to life their latest AW22 Campaign. What came to fruition was a shoot that encompassed all of the brand's values, boasting a capsule of classic pieces designed for layering, lounging and living a life in comfort. We spoke to Alex about the new collection, her homeware brand's successful segue into the fashion realm and A&C's organic growth over the years.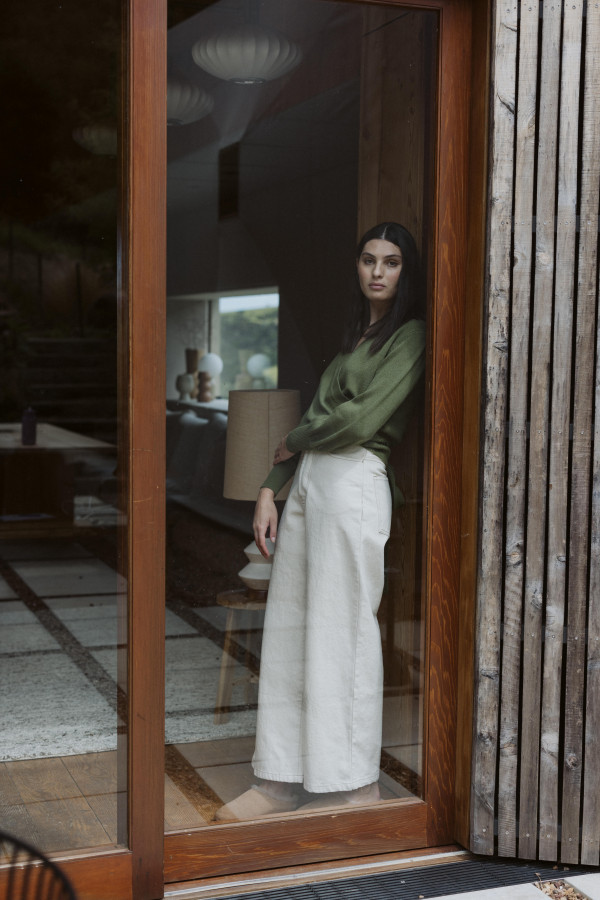 A&C has come a long way since its conception back in 2015. What do you remember about starting the brand from scratch, and is A&C in its current form what you were always aiming for, or has the journey played out differently from how you expected?
The journey has definitely played out differently. I first started the store hoping that it would be something I could do on the side while I raise a family. But I'm a bit of a sucker for punishment. My expertise is retail and all my career has been retail buying and production, so when I got offered retail sites, I didn't decline at all - I said, 'yes!' I opened our first store in Mount Eden six weeks before my first child was born, which was a little bit chaotic. Trying to deal with understanding what it's like to raise a baby while also starting a brand new retail business - it was like having twins! From when I opened the first store, we kept on being offered retail spaces and opportunities all over the place, and I just kept on saying, 'yes!' Not for any other reason other than I love it. We grew and grew and now we have four stores and an online store.
Obviously, this has been a passion project from the beginning. What do you love about home design and decor?
I just really love how in your home, you can make it your own, just like fashion. You can make small changes to work with your mood and what you love. It's a way that you can express yourself through homewares. There are cool things happening with brands and products that people can use to express their fashion in their homes. I love it.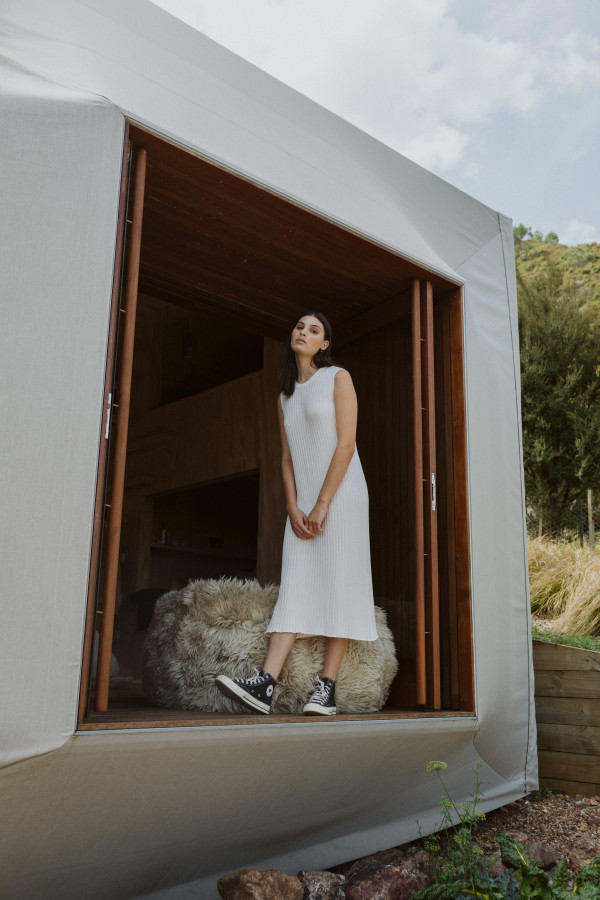 Over the past few years, A&C has become synonymous with quality design and a considered aesthetic that's curated without feeling inaccessible. Talk to us a bit about these brand values and what inspired them.
When I first started the brand, we realised there was really nothing in the market. There were only a couple competitors bringing out homewares that were out of date and just a really limited range. There are so many awesome places where you could buy beautiful brands but they're all overseas. Why can't we get those things here in New Zealand? So we started trying to import new brands and new products. Then eventually, over time, we realised that we have the production ability to do it ourselves.
What started out as an online homewares store has evolved into a multi-faceted, multi-touchpoint lifestyle brand. Tell us what that growth was like.

Everyone that works for A&C loves being in it because we're always moving and always changing and always looking at how we can be better. Not necessarily looking at how we can be bigger, we are more concerned about how we can be better and offer better products and better service, and that's exciting.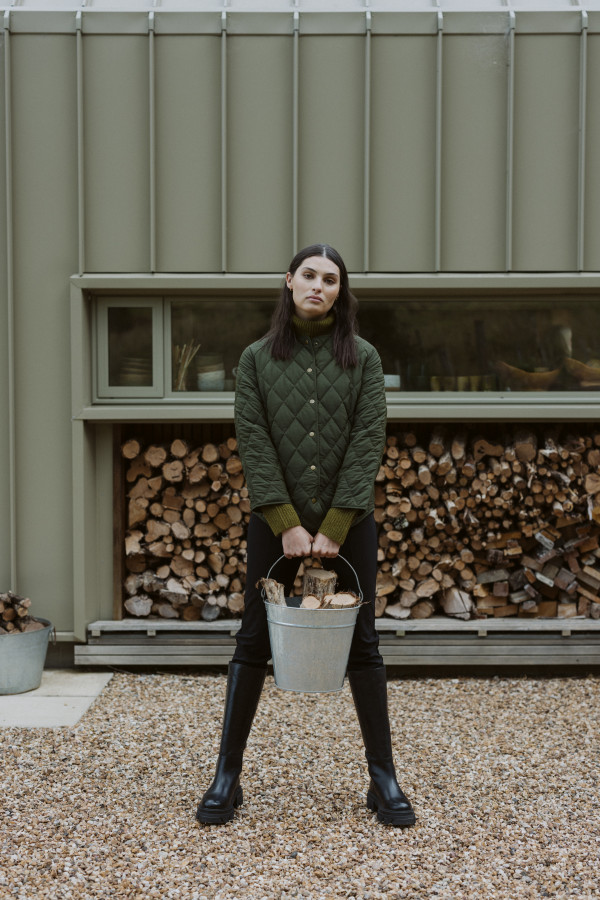 Every success story has its low points. What challenges have you experienced in your business journey and what did you learn from them?
Getting the production right, testing new suppliers, making sure we can get it shipped in a cost effective way. And of course, covid. It stopped and started everyone's businesses. That has been a pretty big hurdle. And lastly, really trying to get an incredible team. Our business success is based around us having the right people in the right roles and a fun and friendly work environment .
What are some of the highlights of the journey to date?
Well, covid was a negative but also a real positive for us. We used it as an opportunity to talk to our domestic audience and get to know our customers at home. While everyone was stuck in New Zealand, they were all looking at their homes or looking at renovating or improving their life at home and we went along with them on that journey. We were able to develop new products as a result of seeing what people actually needed in their homes. Even though the lockdown era is coming to an end now, we've really built up an awesome relationship with our New Zealand customers and clients that weren't there before covid and that doesn't seem like it's going to change.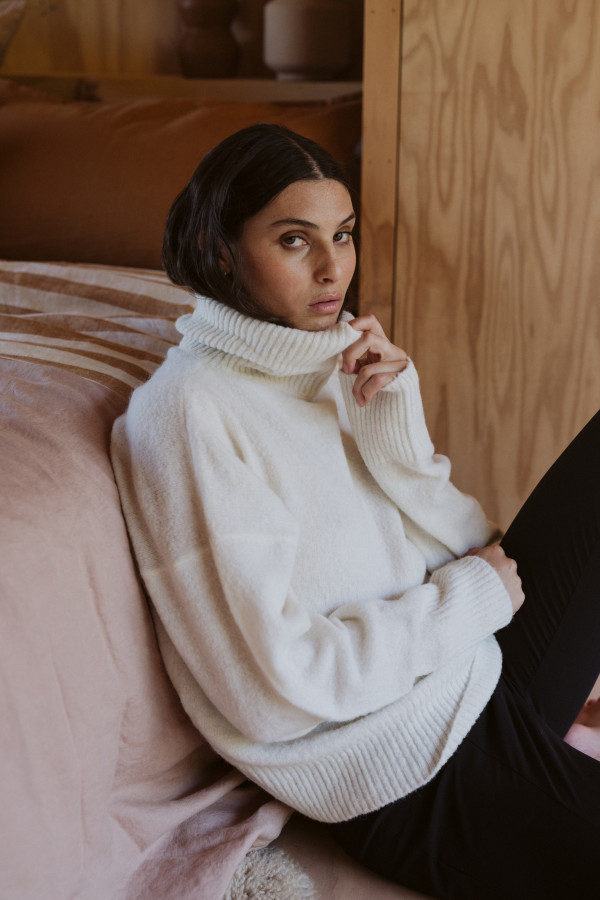 Having nailed the homewares category, you've additionally expanded into clothing, footwear and accessories. Talk to us about this segue into fashion and bringing it all to life in the midst of a pandemic.
For the last couple of years, we've been doing small fashion capsule collections. We started testing that in 2018 and, with each year, the demand for it and the appreciation for our products has gotten bigger. As we've gotten more successful, we've grown the collection. It's important to us that we don't do really tailored fits, so that the clothes can fit every type of lifestyle and every type of body shape. The collection is quite versatile.
Your AW22 campaign is, in a word, stunning! A little bit off topic, but tell us a bit about the location where you shot the gorgeous pieces.
That was a really awesome find! We really love architecture and it came to our attention that the house had been designed to be completely sustainable. The thing we loved most about it is it falls into our ethos of wanting to do our best to reduce carbon footprints where we can. It's completely off the grid. It collects its own water. It's a very sustainable home and it was the coolest link to who we are as a brand and the big adjustments we're trying to make in our business that align with that.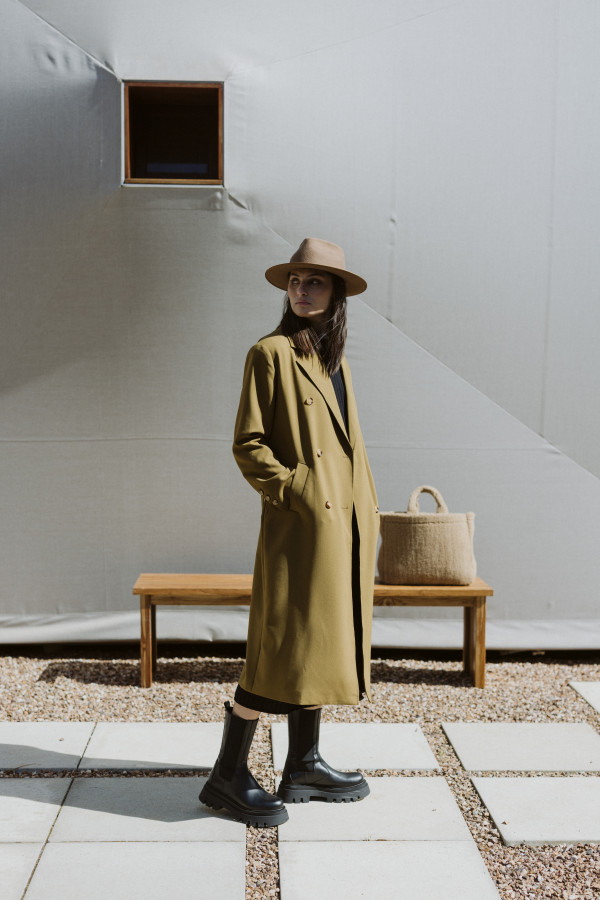 What are your favourite pieces from the new collection?
The Bonnie dress is actually a bit of an understated item but it is the easiest-wearing dress possible. You just throw it on and it always looks good. Put it with some Chucks or boots or whatever and you can dress it up and down. It feels really nice as well, its beautiful organic cotton. Then the Florence Trench, in both willow and tan. It's a timeless street-style layer that will be worn season after season.
What's next for A&C?
Catching our breath after a pretty intense period of growth over the last few years. The way that my business has grown and evolved over time is quite organic. Usually when we're not planning on making any growth, an opportunity comes out of the blue and we just can't say no. Our Christchurch store that we just opened last year. That came and sat on my desk as an offer and I was like, 'why not? Let's open up another store during a pandemic. Let's do that!' The growth happens really organically. I want us to always be boutique and bring products that not everyone else has in their home. If we were to get bigger and bigger, it would defeat the purpose of us wanting to be able to offer unique products. For now, I'd like to stick where we are and keep on offering a really awesome service to our customers that we have built up over the years. And then, watch this space! Something may just happen!