What we need in our wardrobes according to London Fashion Week
Following New York Fashion Week, London Fashion Week has some big shoes to fill after the impeccable street style of Wall Street. Being one of the biggest dates on the fashion calendar, the fashionistas of London did not disappoint with their adventurous and edgy outfits.
We have spotted multiple London fashion week stand outs that belong in your wardrobe. Here is what we found!
The rise of the bomber
Bomber jackets are chic enough to wear out and casual enough to wear in- best of both worlds.
Comme des Garcons
This Japanese fashion label is all the craze and we suggest you get on the bandwagon.
'Anything but leather' boots
We have already keen the Hadid and the Kardashian families rock this trend. Anything from velvet to suede, textured ankle high boots will definitely add to your style points.
Distressed denim
We all know denim never dies but why not mix it up with a few rips and tears. If you're feeling adventurous, doodling on your denim can add a personalized look that can't be bought in stores.
Hoodies and tailored blazers
A match made in heaven.
Flares
Take a trip down memory lane and make a statement with flares. Just like any other pant style, flares can be dressed up with a jacket and dressed down with a t-shirt and all the while stays funky with 1970s vibes.
Slip dresses
Slips are fearless and glamorous and every girl's best friend.
Logo belts
The ideal accessory to add to a plain outfit.
Backless loafers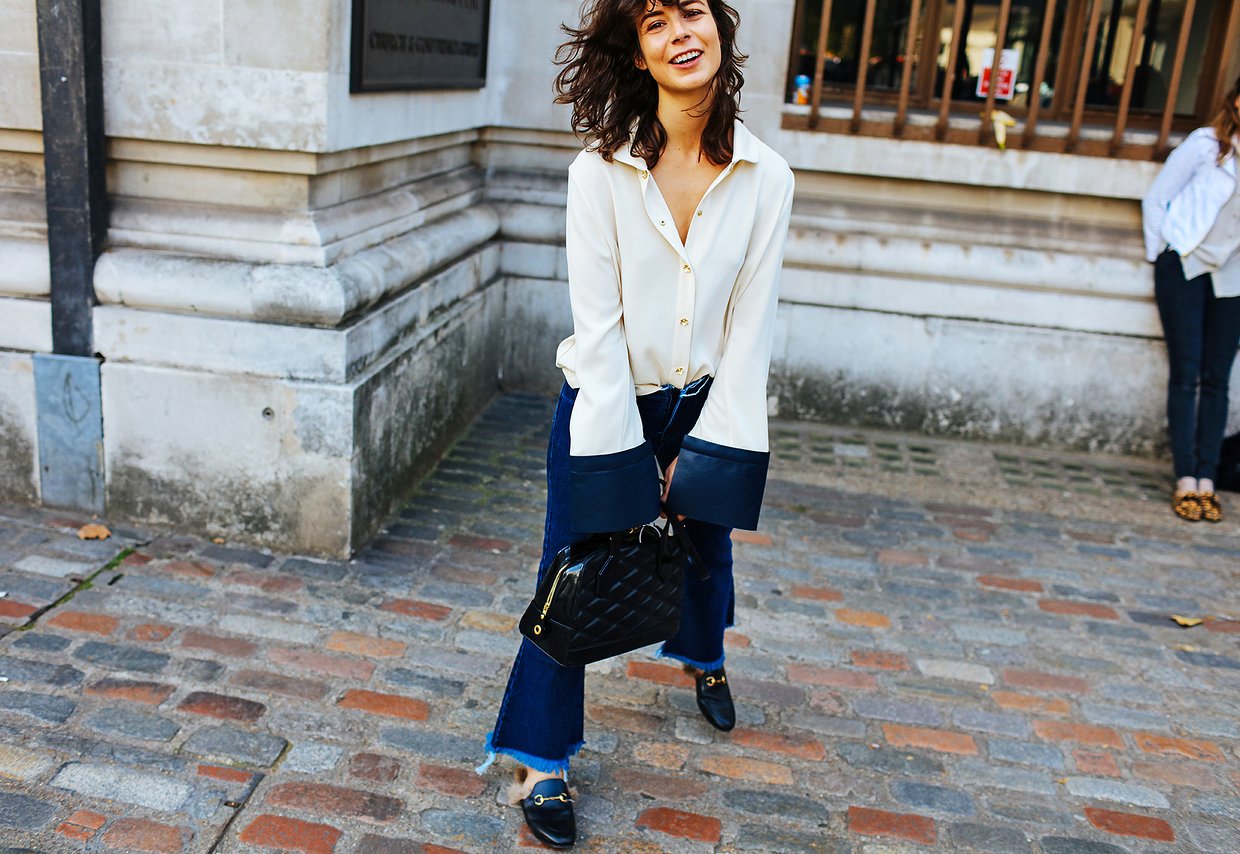 This season's latest trend is the backless loafer. Luxury labels such as Gucci have introduced embodied and fur versions that have been spotted amongst the craze of fashion week.
Photo source: Highsnobiety.com, Vogue.com