Harry Styles features in another Gucci campaign including piglets
After making a long-awaited appearance at the Met Gala a few weeks ago, the undeniably handsome Harry Styles is back at it again. This time, the singer has blessed our eyes in Gucci's latest campaign styled by the labels Creative Director, Alessandro Michele.
As the face of the Gucci Tailoring campaign, Styles' third campaign was released earlier this week with the singer sporting a business executive tone. Shot by Harmony Korine, Harry's acting skills are put to practice as he stands on the phone behind a paper-strewn desk and expresses the impatience we all have when being left on hold.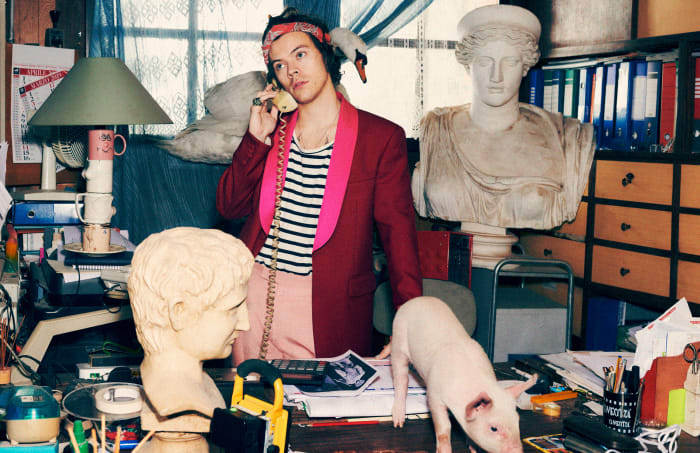 Flamboyant and eclectic, Michele's designs offer a refreshing take on formalwear, challenging the conventions of men's suits with colour-clashing and modern pieces. In a dreamscape of Greek statues, artwork and, of course, some cute animals the campaign photographs Harry wearing the latest sartorial pieces of the Pre Fall 2019 Collection.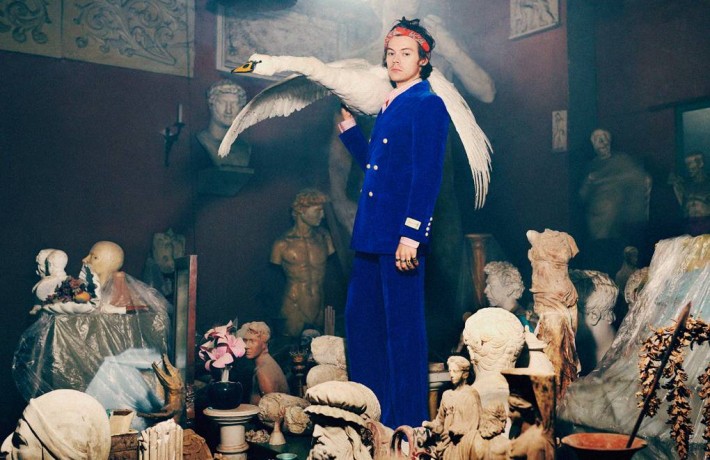 Similar to his own personal flare, the campaign shows Harry wearing head scarfs and bright colours which have been staple pieces in the singer's fashion evolution throughout the years. The singer's stylist Harry Lambert recently spoke about the musician entering a new fashion chapter as the anticipation for his second solo album grows, and to be honest, we are so ready for this!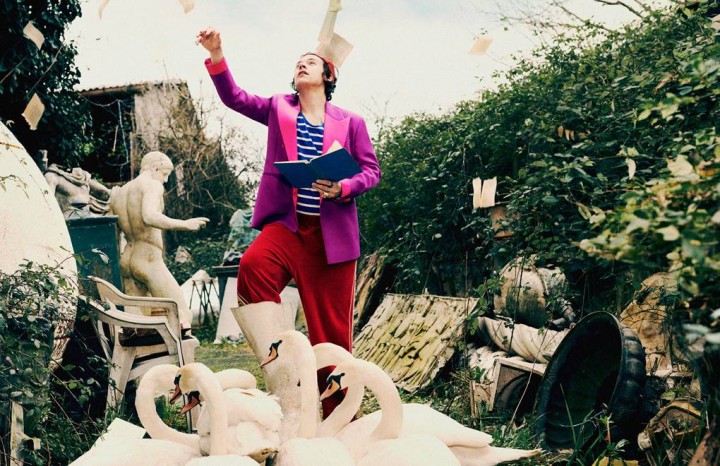 When it comes to bold artistic vision, this mesmerising campaign exemplifies that both Styles and Gucci are not stuck in One Direction. We personally hope this beautiful collaboration between brand and ambassador will continue forever.